With the help of Chinese telecommunications giant Huawei, China Mobile is close to setting up a 5G network on Mount Everest, the highest peak on earth, by the end of April, state-owned news outlet Xinhua reported on Tuesday.
So far, workers have already built the world's highest 5G towers on the Chinese side of Mount Everest, near the base camps at elevations 5,300 meters and 5,800 meters, respectively.
To have the 5G network fully cover the peak, which is the highest point on the planet, China Mobile will construct three more 5G base stations at levels as high as 6,500 meters in the coming weeks, said the Xinhua report.
Yesterday, China Telecom, another one of the three major network carriers in the country, posted a VR livestream link of Mount Everest on their Weibo account, China's Twitter-like platform, exhibiting the successful construction of the 5G network, which also had the assistance of Huawei.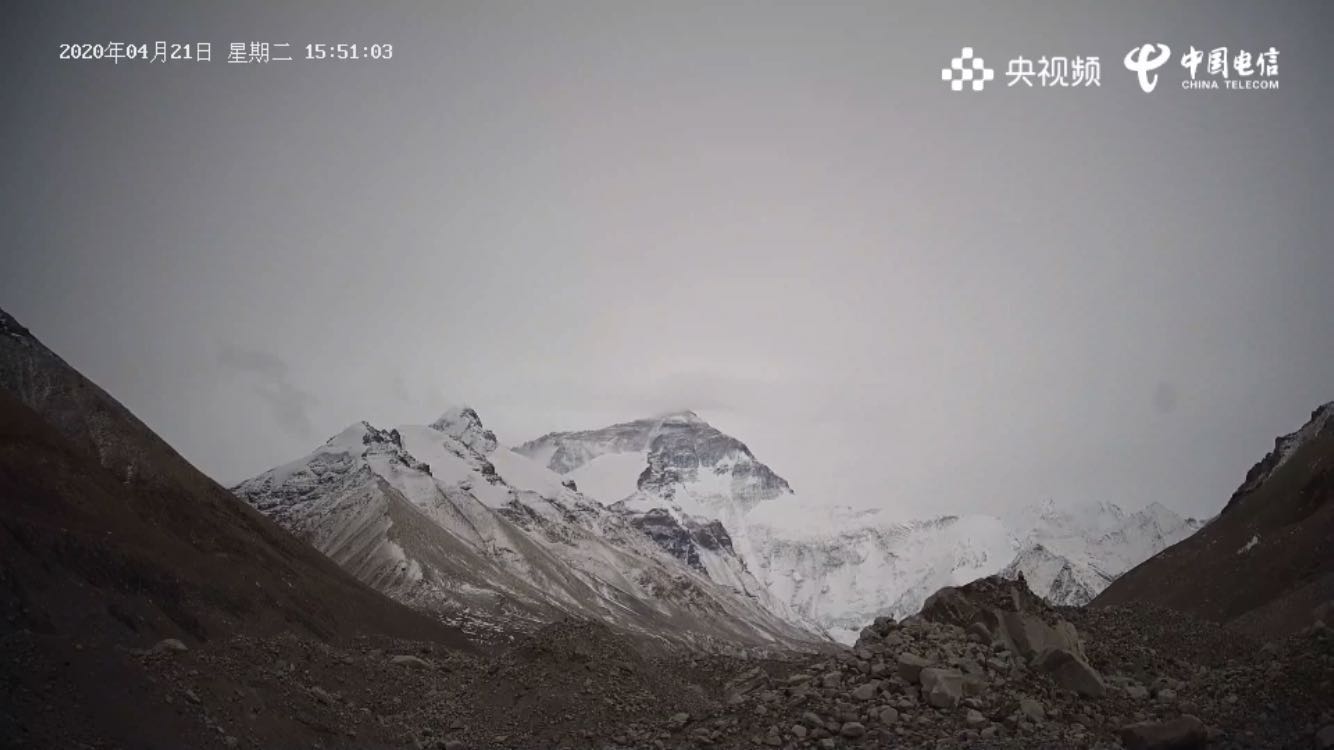 The company setup three cameras near the base camp at 5,300 meters to provide a 24-hour long livestream of the peak. As of April 20, 6 million people watched the splendid view of Mount Everest through China Telecom's livestream.
As the world's biggest telecom supplier and second-biggest phone manufacturer, Huawei managed to secure more than 70 5G construction contracts across the globe by the end of 2019, even though the company has been blacklisted by the US government since 2018.
A large portion of the contracts, though, come from Huawei's domestic market, as China aims to build 60,000 base stations by the end of this year, while Huawei gained more than half of the Chinese 5G contracts in recent bids.