Chinese edtech firm Zuoyebang completed its Series E fundraising round raking in a total of USD 750 million from a group of investors including Tiger Global, Sequoia Capital China, and SoftBank's Vision Fund I, as the founder and CEO announced in an internal letter on Monday morning.
The latest investment brought the online tutoring platform's valuation to USD 7.3 billion, ranking the third among the most valuable edtech enterprises in the country behind rival Yuanfudao and career development platform Sunlands (NYSE: STG), as data from ITjuzi showed.
With its active users totaling around 74 million in 2019, Zuoyebang owns the most-used K-12 online education app in China.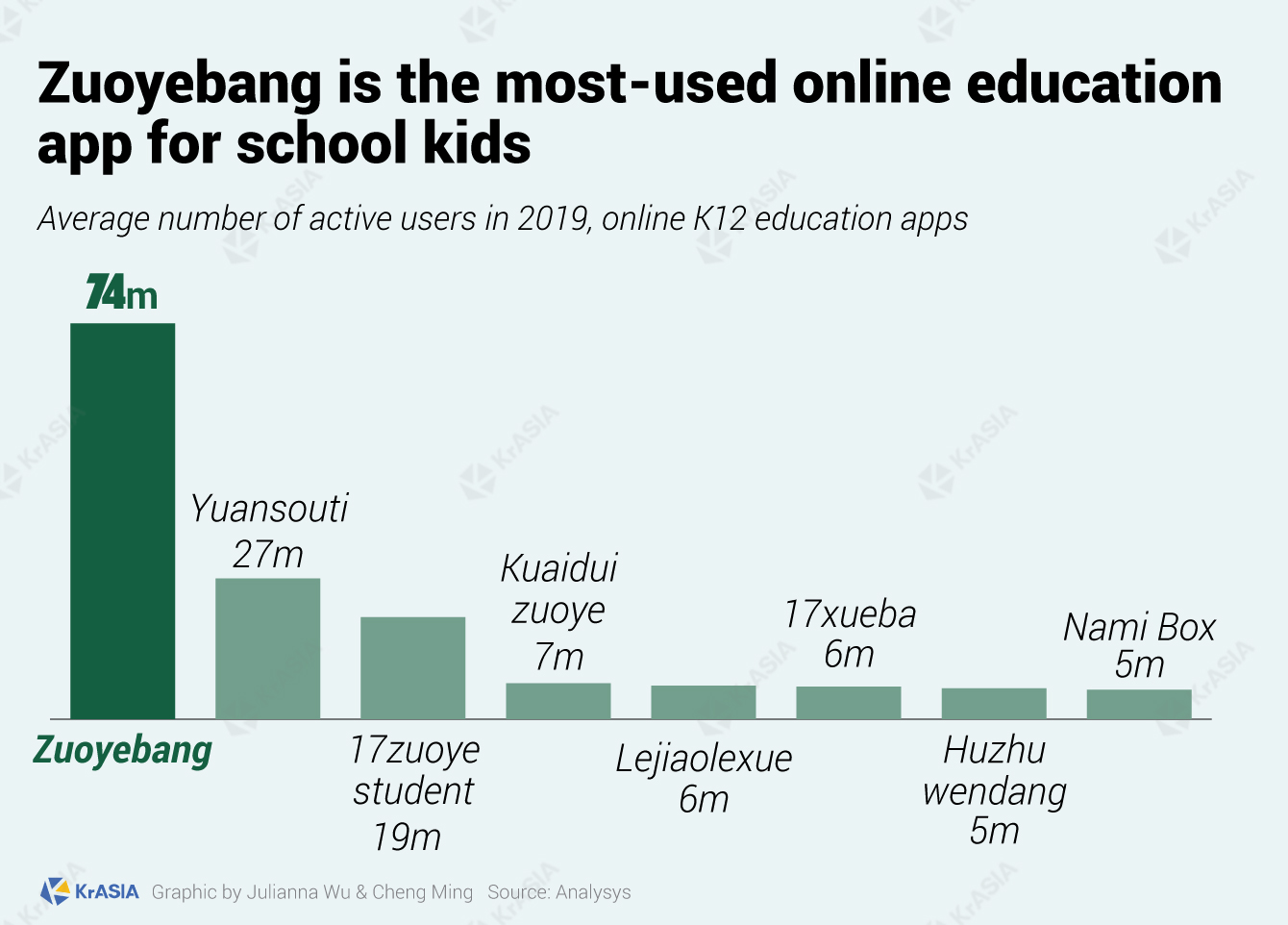 Started in 2014 as an app that lets students find answers and instructions to coursework questions by simply taking a photo of and uploading these questions to match a solution, Zuoyebang gained significant traffic with the help of Baidu (NASDAQ: BIDU), China's biggest search engine which is also one of Zuoyebang's earliest backers.
The company claimed the number of subscribers who paid the full prices for its online courses has grown tenfold over the past two years, or over 400% year-on-year in 2019.
The education technology sector has attracted investor attention, especially when the COVID-19 outbreak forced educators to embrace digital solutions in the past few months.
Earlier this year, Zuoyebang's rival in K-12 education, Yuanfudao, bagged USD 1 billion in China's largest-ever fundraising deal in the edtech sector.