Facing a tough international trade environment in 2019, Chinese telecommunication giant and smartphone maker Huawei experienced a profit growth slowdown as showed by its latest earnings results, while a darker time might yet to come.
In the year ended on December 31, 2019, Huawei nailed USD 123 billion in revenue and USD 9 billion net profit, as KrASIA reported. The numbers were up 19.1% and 5.6% year-on-year respectively, highlighting the multinational corporates' lowest profit growth in recent years.
In an interview with media, the company's rotating chairman Xu Zhijun said Huawei's consumer business lost at least USD 10 billion in overseas markets last year as a result of the US sanctions.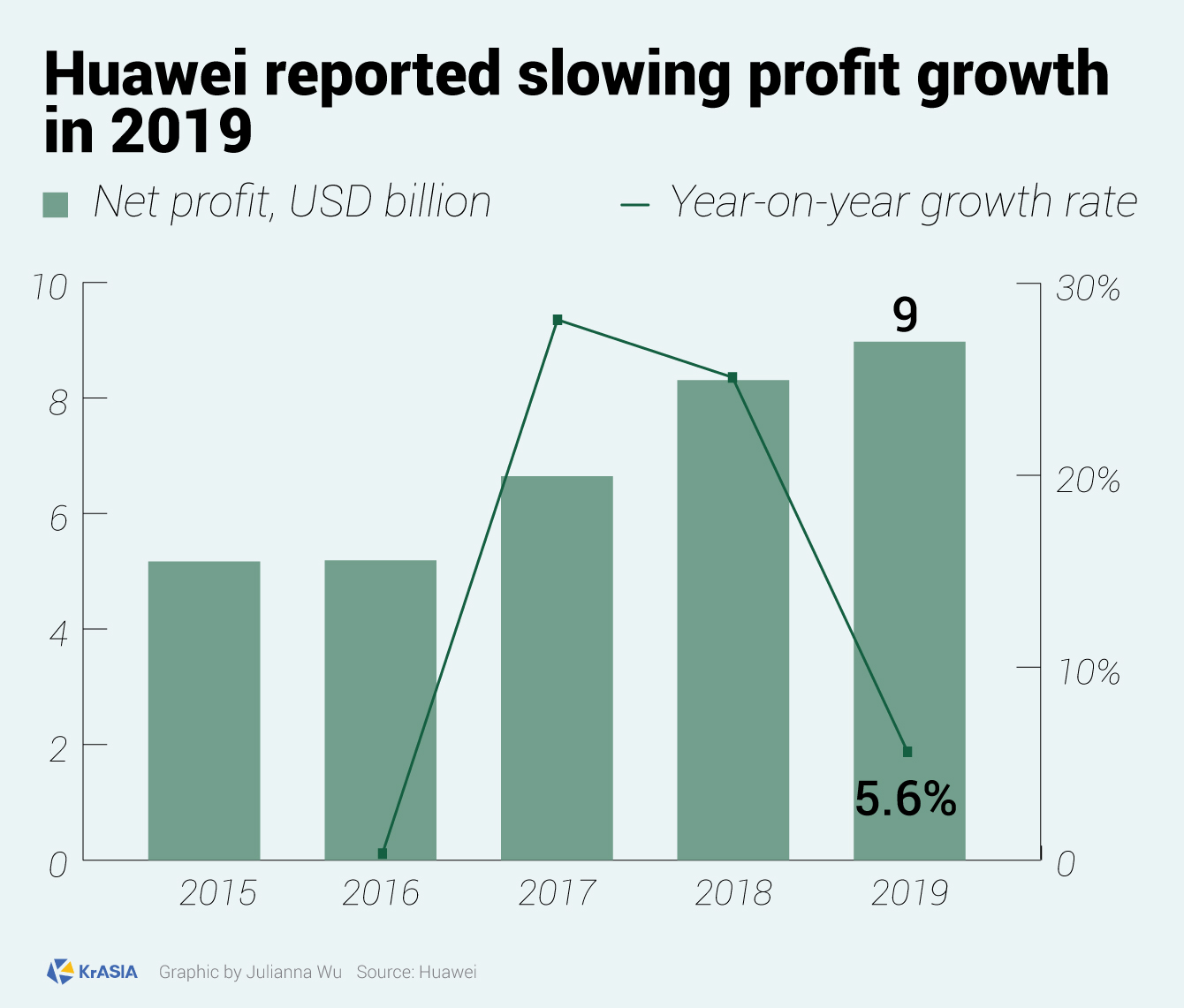 Since May 2019, Shenzhen-based Huawei has been banned by the US government from using Google Mobile Services (GMS) and applications including Chrome, YouTube, Google Play Store, etc. from its smartphones, tools that are quite essential for Android customers.
The denied access to GMS hit Huawei's business in the Asia-Pacific Region, causing a 13.9% drop in the region's revenue, as said in the company's 2019 annual report.
To circumvent the restriction, the firm introduced as a substitute its in-house developed mobile ecosystem, Huawei Mobile Service (HMS) in phones released worldwide, starting in February 2020 with the Honor V30 handset.
While facing difficulties in its international business, Huawei benefited from China's mass adaption of the 5G network to see a 36.2% jump in its domestic businesses.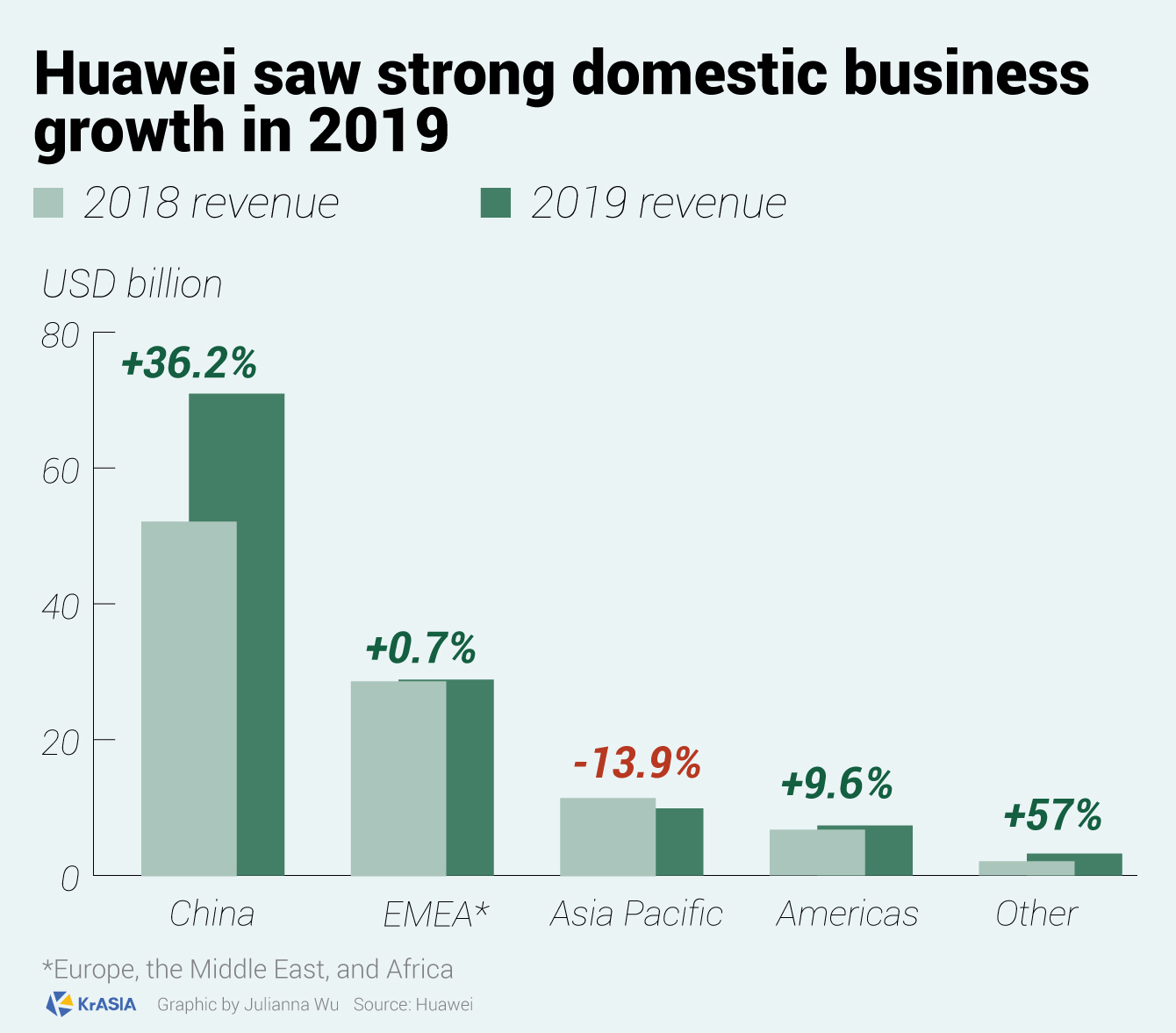 Moving into a new year with both the US sanction and the global coronavirus pandemic, chairman Xu told media in a press conference that the company would "strive to survive in 2020, and strive to be able to release annual report again next year."
"Nevertheless, we are fully confident in what the future holds. We will stay the course and continue creating value for our customers and the broader global community," said Liang Hua, Huawei's chairman of the Board, in the 2019 report.