Beijing-based ByteDance broke the mold of what it means to be a successful Chinese technology company. Its short-video app TikTok transcended languages, cultures, and national borders, amassing more than 1 billion users globally, with more than 2.6 billion lifetime downloads.
While TikTok's success garnered the company worldwide attention, the foundation of ByteDance's rise since it was established in 2012 was built on the company's ability to compete and win its domestic market with products like personalized news aggregator Jinri Toutiao and TikTok's older twin in China, Douyin, which surpassed 600 million daily active users in August 2020.
In nine years, ByteDance has grown into nothing short of an internet giant, with ambitions to match as it reaches horizontally across fintech, healthcare, and education, to name a few industries in which the company has active services. 
From March 2020, the company's founder, Zhang Yiming, announced an internal restructuring where he assumed the position of global CEO focusing on overseas markets. His trusted executive, Kelly Zhang, took on the mantle of China CEO.
So who is Kelly Zhang, ByteDance's #2 and leader in its home market?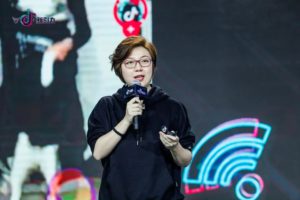 A background in internet entrepreneurship
Still in her 30s, Kelly Zhang is already a veteran of the Chinese internet industry. She has firsthand experience weathering the challenges of China's early mobile internet era. As one of the few product heads who was building knowledge in Chinese tech firms early on, Zhang has a unique set of skills that prepared her to succeed with ByteDance.
After graduating with a fine arts degree in 2003, she began working for Beijing-based Digital Red, one of China's earliest mobile game studios, working on product planning and design. In the three years she spent at this company, Zhang became familiar with China's nascent digital marketing scene.
In 2006, she left Digital Red to work at Qianchi Unlimited, a social media app developer. That was around the same time when Apple's Steve Jobs introduced the first iPhone, laying the first brick of the foundation for the mobile internet area.
Her immersion in China's fledgling internet market would provide a strong foundation for her knowledge of user behavior using data analytics, and imbue her with an empirical approach to making apps. 
Reflecting on her attitude towards product development in a recent interview with Chinese media outlet GeekPark, Zhang said, "I don't approach it [product development] with a strategy from the top down. Instead, I like to discover what the users' true demands and needs are. That naturally sets the direction, and then we build and iterate the product along the way."
In February 2013, she founded her own photo-sharing app, Tuba. In the first six months, her platform amassed almost 500,000 users, as people could view a seemingly endless pool of photos and share them with friends, assured that there was a constant stream of new and buzzworthy visuals that were refreshed 24 hours a day. The startup was promptly acquired by ByteDance, with Zhang absorbed into the new parent company in 2014.
Zhang explained to Chinese magazine The Founder in 2013 that while helming Tuba, she was fascinated by users' willingness to pay data charges to consume Tuba's image-centric content from their smartphones, at a time when WiFi networks were not ubiquitous and mobile data was not reliable. In tracking user behavior for Tuba, Zhang discovered the colossal user demand for engaging content presented in vivid mediums. On average, people who used her app spent around one hour per session, viewing 150 photos before they peeled off to do something else.
With Tuba, it was still images that grabbed users' attention and held onto it. As mobile internet technology advanced and smartphones became more powerful, Zhang satisfied this desire for content in the form of short videos. With new resources at her disposal, she became one of the key figures behind the creation of Douyin.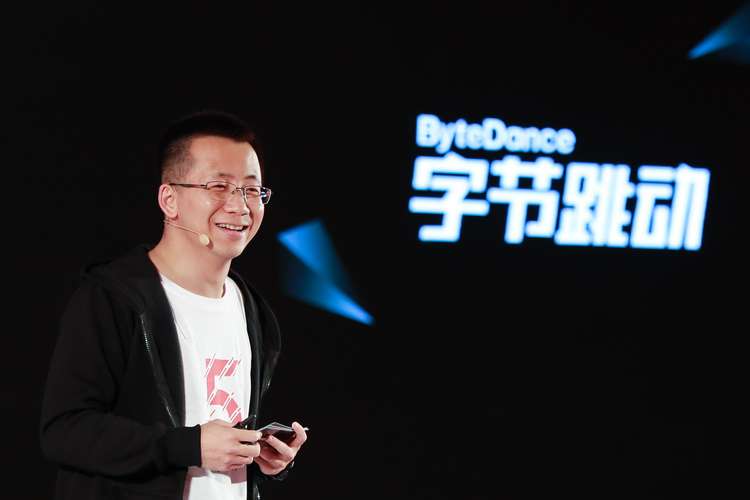 Driving ByteDance forward in China
While Zhang was already data-oriented in her decision-making, developments in big data and machine learning meant that her teams at ByteDance would rely on powerful algorithms to take precision marketing to another level.
Upon joining ByteDance in its early days in 2013 as a product manager, Zhang's earliest contribution was to the firm's first software product, a social platform called Neihan Duanzi. Leveraging her background in social media and user-generated content (UGC), she helped build ByteDance's earliest UGC communities on Neihan Duanzi and Jinri Toutiao.
Seeking to build more engaging content communities, Zhang was one of the minds behind Douyin, which launched in September 2016. She was a driving force behind Douyin's initial surge of adoption, as the app gained more than 100 million users by the end of 2017, a feat Zhang compared to the explosive growth of Tencent's ubiquitous WeChat.
In March 2018, Zhang became Douyin's CEO and promptly sought to defend the short-video app's leading position in the digital advertising space against its main rival, Kuaishou, which is backed by Tencent.
Zhang used Douyin's curated experience to build the app's presence in China's major urban centers and attracted brands to match, signing partnerships with luxury consumer labels like Montblanc and Hugo Boss, as well as international sports franchises like Manchester City and Bayern Munich. 
Under Zhang's leadership, Douyin has focused more on advertising revenue than e-commerce, but that is set to change. The company is relocating 2,500 employees dedicated to its e-commerce business to Shanghai, signaling a shift in strategy that pits Douyin in pointed competition with Kuaishou. 
Kuaishou's stronghold is in rural China. It holds strong potential for e-commerce conversions thanks to the platform's down-to-earth authenticity, along with its ability to leverage Tencent's WeChat Pay infrastructure. Fearing ByteDance's rise, Tencent banned Douyin video links from WeChat, restricting Douyin's presence in China's most popular social app. 
While going toe-to-toe with Kuaishou and partially hamstrung by Tencent, Zhang was also responsible for taking other ByteDance products from zero to one, leading product teams for Huoshan Video, along with photo editor Qingyan and video editor Jianying, which are among the most downloaded apps in China's content curation market. 
Her ability to competently lead Douyin in a mercilessly competitive environment, while simultaneously expanding ByteDance's domestic product suite, made Kelly Zhang a standout choice to become ByteDance's China head when Zhang Yiming vacated the post. 
Diverse domestic ambitions
Zhang has built her reputation at ByteDance as a shrewd product lead for social apps based on content, community, and user retention. But ByteDance's future plans in China will require her to compete in a host of new areas like e-commerce, fintech, education, healthcare, and enterprise software.
In January, Douyin launched its mobile payment function to monetize its user base and streamline users' e-commerce experience. Douyin Pay, as the service is known, was jumpstarted after securing a slot as exclusive red packet sponsor of China's CCTV Spring Festival Gala in early February.
Douyin Pay's launch is aimed at augmenting the firm's position in local daily services, as the company began piloting on-demand services like food delivery and travel bookings in some cities over the Lunar New Year, stepping on the toes of tech giants like Meituan and Ctrip. 
"We must have a deep understanding of the essence of Douyin. The essence is people. We revolve around services for people. The video-based expression in Douyin is a service. The ability to sell goods on Douyin and have a small shop may also be a service, a variety of services," Zhang told GeekPark.
Meanwhile, the data collected from Douyin Pay can also be used to inform recommendations across other verticals that ByteDance is expanding into.
As ByteDance matures, so do its ambitions. While Zhang Yiming focuses on the firm's overseas plans, it will be up to Kelly Zhang to lead a rapidly expanding team that added 40,000 new employees in 2020 alone. Ever the shrewd product guru, Zhang and her empirical, iterative approach to building and improving products will be on full display.