Disclaimer: This entry is part of KrASIA's collaboration with Project Alpha of Amazon Web Services (AWS) and Singapore-based venture capital firm SeedPlus, featuring high-potential startups in Southeast Asia.
Rights over content is essential to human creativity, as we can then seek rewards via recognition and economic benefits. When a piece of content is copied or disseminated without permission, there could be serious legal and financial ramifications for the parties involved. A solidly defined system of rights is key to the success of the entertainment industry—covering film, TV, animation, and more—where companies accept submissions from independent content creators.
Enter BlockPunk, a Singapore- and Japan-based startup that calls itself a blockchain anime studio. It's setting out to address a specific pain point of the entertainment industry—digital rights and the merchandise supply chain's inefficiencies.
Setting up an unconventional anime studio
The founder of BlockPunk is Julian Lai-Hung, who spent 12 years working in video streaming, spanning original production, licenses, acquisitions, and leading teams with Warner Bros. and Netflix.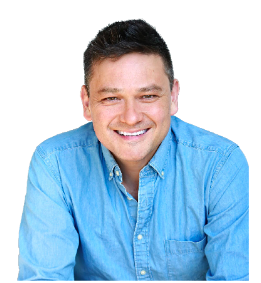 As a veteran of the video streaming industry, Lai-Hung told KrASIA that the biggest challenge for independent anime studios and creators is to understand how to thrive in a world where distribution is largely dependent on streaming.
Previously, the distribution channels were linear TV, DVD, or Blu-Ray, but these have been largely replaced by subscription-based, on-demand streaming services. Content creators need to build IP franchises to survive, and that requires a direct-to-consumer strategy. That is precisely the basis on which BlockPunk was founded. The one-year-old startup offers content creators and independent anime studios a way to distribute their content to the consumers directly and monetize the process.
Normally, when an anime fan purchases a Blu-Ray or DVD, only a tiny share goes to the creator. With BlockPunk's peer-to-peer strategy that bypasses video streaming platforms and traditional distribution channels, consumers can purchase the video directly from the creator. They may also have access to unique extras that video streaming platforms don't carry.
Releasing the world's first tokenized anime film
BlockPunk recently partnered up with Arch Inc. to launch the world's first tokenized anime film, "Vevara in Your Dream," which is a ten-minute film directed by syo5 ("shogo"). It is only available on BlockPunk's platform. In order to watch "Vevara in Your Dream," user needs to purchase one of the 500 tokens available at USD 15 each. (BlockPunk also accepts payments in Ether.)
The tokens give buyers access to the entire movie as well as extras like audio commentary by the director, production artwork, and more. After the tokens are sold out, each one can be traded on the BlockPunk platform, with a percentage of the transactions going back to the creator. BlockPunk guarantees the rights of creators to their content by protecting the productions with industry-standard DRM and recording the production details on blockchain.
Lai-Hung said 85% of the revenue on primary sales and 12.75% of secondary sales return to the original content creators' pockets, while the rest goes to BlockPunk. This reselling feature ensures that the content is disseminated in a controlled, trackable manner while providing creators with a steady revenue stream.
When asked about BlockPunk's relationship with established anime studios, Lai-Hung said the startup works with them to co-produce original series and is therefore not in direct competition with popular production houses like Studio Mappa and Studio Arch.
Fixing the broken merchandise supply chain
Official merchandise based on anime series is often available only within Japan, or it is a lengthy process for it to land overseas. This means knockoffs often flood the market before the real deal goes on sale outside of Japan. Given that merchandise takes up 40% of the global anime business, this supply gap translate to USD 8 billion worth of losses every year, according to Lai-Hung.
BlockPunk has redefined anime merchandise distribution by allowing independent anime creators to sell their official merchandise globally. Like digital content, each piece comes with a unique digital certificate of authenticity that is secured on blockchain.
BlockPunk partnered with Dai Nippon Printing, the largest printing company in Japan who also invests in BlockPunk, to produce the physical items for sale. Each product is printed on demand to reduce wastage.
Building a self-sustaining anime ecosystem
BlockPunk is based in Singapore and Japan, so Lai-Hung often shuttles between the two countries. The former head of anime at Netflix admitted that the anime market in Singapore is very small, although its fan base is passionate about the films and series. But the startup is casting its net wider to reach out to anime fans around the world.
Even so, Lai-Hung revealed that, for now, half of BlockPunk's users are in Japan, while the rest spread across Southeast Asia, North America, and Europe. Its goal is to build a self-sustaining anime ecosystem that distributes content as well as merchandise.
Having only raised its SGD 1.3 million (USD 950,000) this February in its seed round, which was led by Entrepreneur First, Hustle Fund, SeedPus, and SGInnovate, Lai-Hung said BlockPunk will attempt to raise more funds by the end of 2019. For now, it will focus on expanding its engineering team and developing products suitable for its consumers.