Indonesian coffee chain Kopi Kenangan is touted as a coffee startup with the fastest growth rate in Indonesia. The company was founded in August 2017 by Edward Tirtanata and James Prananto who were school friends and shared a passion for business.
Tirtanata had prior experience in the F&B industry and owns a premium tea house in Jakarta called Lewis & Carroll. He launched a range of coffee-based beverages in the tea house that sold quickly and easily. Aware of the high demand for coffee in Indonesia, Tirtanata and Prananto decided to switch gears and establish a coffee chain.
Today, Kopi Kenangan, or "Coffee of Memories" in Bahasa Indonesia, serves a million cups of coffee every month in 80 stores across eight cities. This is a far cry from the initial 16 stores and 175,000 cups per month in October 2018.
Kopi Kenangan quickly adapted its online presence for customers and launched its own app in April to let customers pre-order their drinks and pick them up at their preferred location. It's a system that is similar to China's Luckin Coffee. However, Kopi Kenangan is not the first coffee startup to introduce the "grab and go" concept in Indonesia, as another local company, Fore Coffee, rolled out the system in December 2018.
Despite this, the startup seems to be outpacing its competitor. It made headlines when it raised USD 20 million from Sequoia India last month, following its seed funding round of USD 8 million by Alpha JWC in October 2018. The new investment brings Kopi Kenangan's total funding to USD 28 million—a very large sum for a local coffee startup.
KrASIA recently spoke to James Prananto, co-founder and COO of Kopi Kenangan, about the startup's recipe for rapid growth.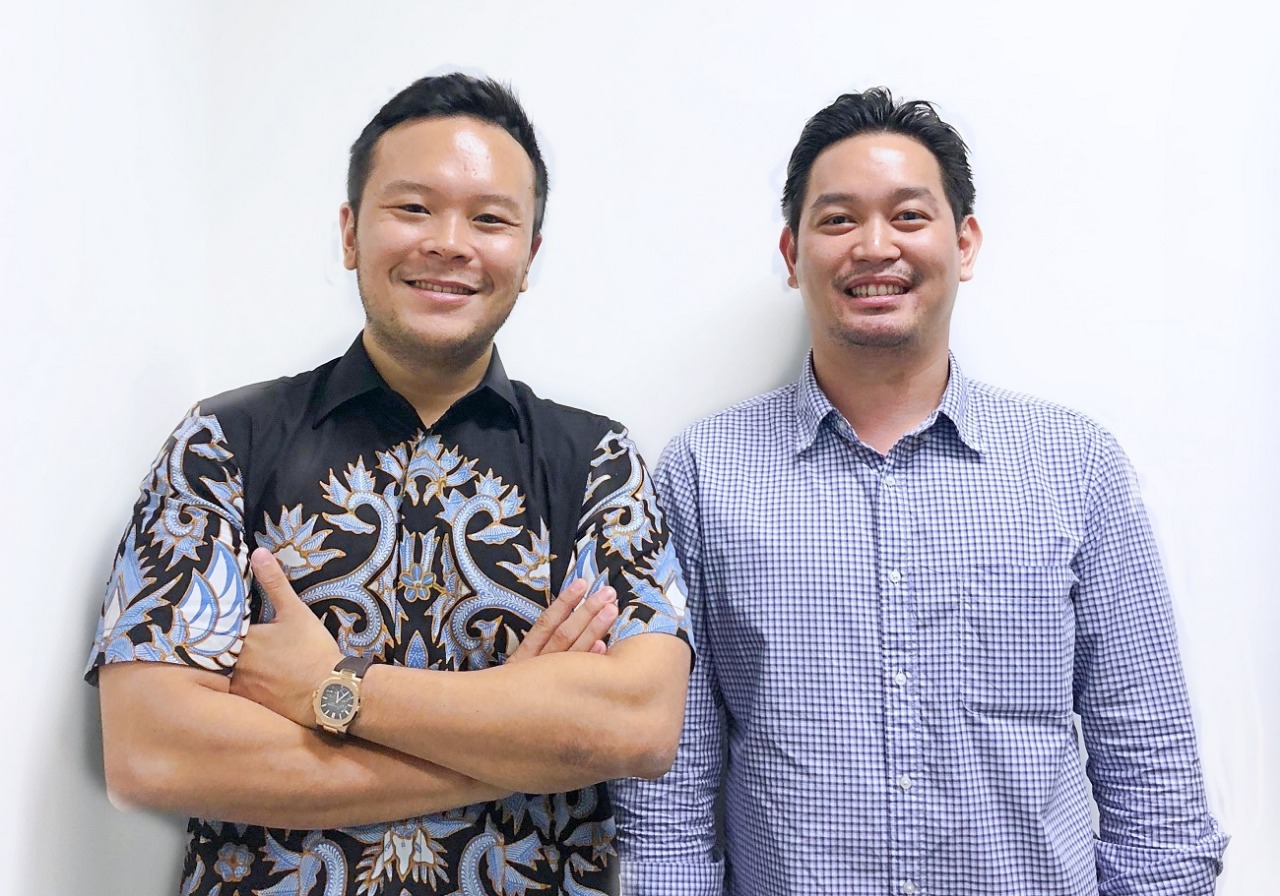 KrASIA (Kr): You've raised funding from Sequoia India, which is known as a unicorn-maker. How did you inspire their confidence in Kopi Kenangan?
James Prananto (P): The potential for growth in the coffee market in Indonesia is huge with two groups of coffee drinkers here—those who buy coffee from international chains at an above-average price of IDR 50,000 (USD 3.55) and those who prefer to drink instant coffee of questionable quality. We fill the gap between these two groups by offering good quality coffee at affordable prices, ranging from IDR 18,000 (USD 1.28) to IDR 22,000 (USD 1.56). Based on our observations, Indonesians don't mind spending around IDR 20,000 (USD 1.42) daily for a good coffee.
Most importantly, we've been profitable since day one and have attracted loyal customers quickly. Unlike other coffee chains, we don't do any promotions or discounts unless we open new stores as our price points are attractive enough for both our customers and us. This way, we get good margins without needing to subsidize our profits via promotions. Our marketing costs are also very small because all marketing is done through social media.
Customers actually play an important role as they were the ones who helped Kopi Kenangan go viral in the first place by posting our drinks on their social media platforms. This translated to free marketing for us.
I believe our blueprint and proven business model gave our investors the confidence to invest in us. The investment resulted from an hour-long conversation between us and Sequoia India over a coffee back in April.
Kr: How will you utilize your fresh investment?
P: First and foremost, we'll expand our outlet chains. We now have 80 stores and plan to have 150 stores by the end of this year. We aim to have 500 stores next year and 1,000 stores in 2021. We're currently preparing to expand to another Southeast Asian country. I can't give you all the details, but we hope to launch our first overseas outlet next year. Aside from expansions, we are also investing more in our app. We'll continue updating its features and improve our overall tech capabilities.
Kr: What are the key features of the Kopi Kenangan app? How many orders do you get via the app?
P: Currently, the main function of the app is to enable pre-orders so the customer can avoid queuing in the outlets. We also provide a loyalty point program through the app, where customers will get points from each purchase that can be redeemed to buy drinks. Moving forward, we'll be working on personalization so that the app knows customer's favorite drinks and habits. We can't give you details on the number of orders via the app right now as it is still very new and needs improvement.
However, we're already able to utilize its data to map customer behavior. For example, we have many loyal customers who can't drink coffee every day, but keep coming back to Kopi Kenangan to purchase our non-coffee beverages. By looking at this pattern, we realized that it is very important to cater to coffee and non-coffee drinkers alike. Therefore, we regularly explore new non-coffee creations that currently make up 30% of our overall menu.
The data also influences the location of new outlets, which is crucial because we plan to open new outlets every month. And as I mentioned before, we will continue to develop tech capabilities, not just for the app but for the whole company. We plan to deploy IoT technology to manage inventory and reduce wastage, thus saving more costs.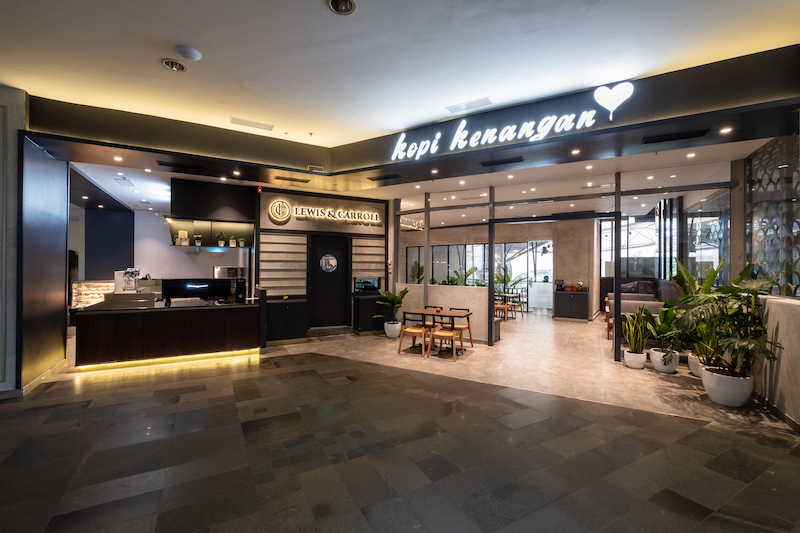 Kr: How involved are you in menu creation? What is your best-selling product?
P: Edward and I were directly involved in curating the menu from the start. Our trademark drink is "Es Kopi Kenangan Mantan." It's made from coffee, fresh milk, and organic palm sugar. The Indonesian phrase loosely translates as "the ice coffee that stirs memories of your ex-girlfriend/boyfriend." The drink rose to fame because of its distinctive taste and unique name.
The "ice milk coffee" trend has been rising in Indonesia in recent years as many coffee chains offer it. This has added a new customer segment to the local coffee industry, which is good for business that will continue to last because ice milk coffee is a drink that you can have every day.
However, we certainly try to be innovative by keeping up with the current trends and adapting them to Indonesian palates. For example, our Oreo Latte, Milo Dinosaur, and Marie Regal Latte feature main ingredients—Oreo, Milo, and Regal biscuits—that are classic snacks and that most Indonesian kids grew up with. We wanted to bring back that nostalgic feeling for customers who are aged between 18 to 40 years old.
Kr: What makes Kopi Kenangan different from other "milk coffee" chains?
P: We use all locally sourced ingredients, we buy our coffee and sugar from local farmers, and we get our milk from Greenfield's farms in Indonesia, therefore our coffee has a distinctive "Indonesian" taste. This is the spirit that we wanted to promote from the beginning. We chose the name "Kopi Kenangan" as it not only sounds very catchy and modest, but it is also relatable to Indonesians of all ages. This is our differentiation strategy as many local coffee shops adopt international or English brand names to make themselves sound fancier.
Additionally, in order to maintain quality, we're not open to franchises. We manage all of our 80 outlets together with our 600 employees.
Kr: Will you take this spirit overseas as you expand?
P: Yes, we'll bring the same belief in "Es Kopi Kenangan Mantan," the Indonesian-sourced raw materials, especially coffee and organic palm sugar. We will also create drinks that are adapted to local tastes.
Kr: How do you see competition in the coffee chain space?
P: To be honest, we haven't seen any actual competitors. If you compare us with Starbucks, we have a totally different concept and pricing. Even when comparing with the other startup that also has an O2O concept, we're still different in terms of pricing and the target market. So we are quite confident about the development and future of Kopi Kenangan.
This article is an entry of "Startup Stories," a series where KrASIA's writers speak with founders of young companies in Southeast Asia.