Founded in 2010, Beijing-headquartered iQiyi is one of the biggest on-demand video platforms in the world. Its users spend around 8 billion hours watching videos on iQiyi each month. The streaming giant launched an international version of its app in 2019 and subsequently formed a series of strategic partnerships with media networks outside of China, such as Astro in Malaysia.
As of December 2020, iQiyi has 101.7 million subscribing members and 100.7 million individuals with trial memberships globally.
The company officially opened a regional headquarter in Singapore in December last year and hired several industry veterans to lead its operations in Southeast Asia, one of whom is Anna Pak Burdin, head of business development of iQiyi International. Prior to landing this role, Burdin spent years working at American media corporation Discovery, having held several senior roles, including general manager for Southeast Asia and country manager for North and Eastern Europe.
In order to add more people to its customer base in Southeast Asia, iQiyi recently partnered with Singapore entertainment group GHY Culture & Media to set up a talent agency called Uni-Icon Entertainment. In China, iQiyi is no stranger to cultivating fresh talent through variety shows. The company wants to do the same thing in Southeast Asia. Through this agency, iQiyi will give these budding content creators an opportunity to gain visibility through iQiyi's online and offline events, as well as opportunities to participate in all types of variety shows and new drama series. In the future, the company aims to produce original content starring personalities who were cultivated through the activities of Uni-Icon Entertainment.
KrASIA recently spoke with Anna Pak Burdin about iQiyi's business strategies and further plans in Southeast Asia.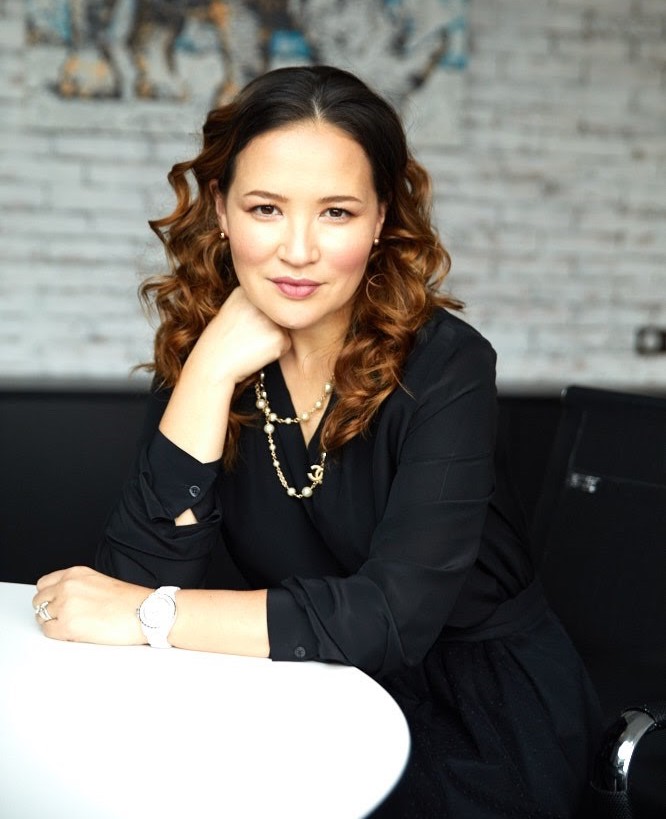 KrASIA (Kr): What makes Southeast Asia so important to iQiyi International?
Anna Pak Burdin (AB): Outside of China, Southeast Asia is the biggest consumer of Chinese content. 2020 was an incredible first year internationally, and we saw our user base grow more than 12 times in Southeast Asia since we expanded here. The biggest growing markets for us are Thailand, Indonesia, Singapore, and Malaysia.
For Southeast Asian users, localization is critical, especially when it comes to language. Therefore, our platform is available in 12 languages. All of our international content is subtitled, and some is even dubbed, especially our biggest hits. Besides the matter of languages, local content is king here, so we pay a lot of attention to it. We've seen great success in Thailand and Malaysia, where we provide many local titles, and we'll continue our investment in this area.
Kr: What are some of the most popular titles on iQiyi right now?
AB: We have a few pillars, and Chinese content is definitely our major pillar. We have several niche Chinese genres, such as the period romance like Story of Yanxi Palace, and The Bad Kids, which is part of iQiyi's Light On franchise that houses thrillers and suspense dramas. We also have the NextGen variety shows, like Youth With You 3 that was an international breakout hit.
Another pillar is Korean content; we have two big hits this year—Jirisan, which is available exclusively on iQiyi, and our first iQiyi International-produced original, My Roommate is a Gumiho, which is coming out in May.
The last pillar is Southeast Asian local content, which is dominated by Malay shows at the moment. We have a successful cooperation in Malaysia for a show called 7 Hari Mencintaiku, but we offer local content from Singapore and Thailand as well.
Besides content acquisition, building original productions is part of our content strategy, and we'll be increasing the number of originals in the future. Our Southeast Asian content comes from acquisitions for now, but we're looking to develop them on our own as well.
Kr: What is your streaming model in Southeast Asia?
AB: In China, we initially used an advertisement-based model, while the subscription-based video on demand (SVoD) model came later. Today, SVoD represents more than 50% of our revenue. Similarly, in Southeast Asia, we offer a flexible freemium subscription model that allows viewers to watch content on iQiyi the way they want to. We believe that this business model is more suitable here, as it keeps our offerings accessible to viewers who are keen to explore what iQiyi has in store without having to put in the monetary investment upfront. Users can get comfortable with our platform before making a decision to sign up for the paid subscription. I think this would be the major takeaway since we are actively operating in the region.


Kr: iQiyi is pioneering premium VoD (PVoD) in China while serving as a space for collaboration with other industry players. Why did the company move in this direction?
AB: Streaming services in China faced a roller-coaster journey during the pandemic in 2020. In the beginning, viewing hours increased dramatically because users were stuck at home during the lockdown. As the pandemic eased and lockdown measures lifted, we saw a dip in users' visiting time which had a negative impact on membership growth. Production of content was also delayed for several months, especially for variety shows. We saw an opportunity and launched the PVOD model, and we see it as a space for collaboration. The goal is a flexible distribution model in which studios can set their own ticket prices on the platform.
Kr: Will you implement this model in Southeast Asia as well?
AB: Everything depends on the needs of the market. We are very opportunistic, so if we see there's demand for it, we can always look at it. I think PVoD is great for collaboration with filmmakers as well, because it increases their revenue. We are very flexible, so they can fix the ticket price. We have released 11 movies under the premium model so far. PVoD provides opportunities to the industry as well as consumers, who get access to exclusive content.
Kr: How is iQiyi partnering with traditional content providers who want to enter the OTT market?
AB: The OTT market is very busy with big announcements and launches happening all the time. The whole industry is growing, especially in the Asia Pacific, as it is projected to carry a value of USD 55 billion. We believe that we'll see more newcomers in this space, including conventional businesses that are going through digital transformations and want to launch video or streaming services. We saw a window of opportunity here. iQiyi has been running since 2010, and we have over 4,000 engineers and millions of paid users, so we know how to scale up the business.
We want to share this experience and expertise to lower barriers for other players wishing to enter the industry by white-labeling our streaming technology. Developing your own OTT platform is a huge investment, so instead, companies like traditional broadcasters can partner with us to deliver their content. We use AI and big data to provide the best experience for users, and allow the platform to understand our users better. With the data we have, monetization will improve because marketing will be much more efficient. We also share our research and development results, as well as data storage capability and computing power with our partners. We hope to open the floodgates for traditional content providers to become OTT platforms powered by iQiyi's technology.
Kr: The video streaming market in Southeast Asia is crowded, especially with global players like Netflix, Disney+ Hotstar, and HBO Go. What is your view on the competition in the region today?
AB: We believe that this market is going to grow, and we can see it already. With the launch of new platforms, there are going to be new users. They have habits of subscribing to different platforms, which is a common practice everywhere. Our major approach and strategies lie in Asian content—this is our forte and what makes us stand out from global players. I think that a lot of people would have one western OTT subscription and one regional subscription. I think those can be quite complementary.
In terms of competition, I think all the entertainment platforms like OTT, short video, YouTube, social media, and even television are all competing for more eyeballs 24 hours a day. Everyone is trying to grab the viewer, acquire and retain them, so the competition is more complicated than a couple of years ago, but it is still wide open for multiple players.