Southeast Asia is among the world's most vulnerable regions when it comes to the effects of climate change. In 2020, Earth's temperature was around 0.98 degrees Celsius warmer than the 20th-century average of 13.9 degrees Celsius, making it the second warmest year on record. That same year, Jakarta recorded its highest daily rainfall since 1866, leading to massive floods which claimed the lives of dozens of people. In the Philippines, Typhoon Vamco swept through the country in November.
Meanwhile, the global sea level has risen between 21 and 24 cm due to melting glaciers and ice sheets, as well as the expansion of seawater as oceans warm. This puts several densely populated cities like Jakarta, Bangkok, and Ho Chi Minh City at risk of being submerged by 2050.
Governments all over the world are already aware of the impact of the climate crisis. In 2015, 196 countries pledged their commitment to combat climate change and adopted the Paris Agreement. Under the accord, these nations will take action to curb greenhouse gas emissions and limit global warming to below 2 degrees Celsius, compared to pre-industrial levels.
Climate tech, sometimes known as green tech, has been a buzz phrase among investors over the past decade. Climate tech refers to technologies that can help tackle the climate crisis. It provides solutions to reduce carbon emissions, including the development of digital tools that mitigate the adverse impact of climate change. These include innovations in transportation like green fuels and electric vehicles, the agricultural system, construction, and building management, as well as big data and internet-of-things that analyze information pertaining to the impact of human behavior on climate.
In Southeast Asia, investment in climate tech is gaining pace as a number of corporations and VC funds are pouring money into startups to develop solutions that tackle environmental challenges. Last year, Wavemaker Partners launched a climate tech venture builder called Wavemaker Impacts in October, while Microsoft kicked off its Singapore GreenTech Challenge in November.
Emphasis on agri-food, renewables, and EVs
Agri-food, renewable energy, and electric mobility are some of the biggest categories in climate tech in Southeast Asia, according to a research project conducted last year by New York-based data intelligence firm Holoniq. Carried out in partnership with New Energy Nexus, a nonprofit that supports clean energy entrepreneurs, the report identified the 50 most promising climate tech startups in Southeast Asia. Around 68% of these companies were founded between 2010 and 2014, while 10% were set up during the pandemic from 2020 to 2021.
In agri-food, Singapore is leading the way with the invention and development of alternative proteins. Since 2018, dozens of such startups have emerged and secured significant investments. Among them are Next Gen Foods, which landed USD 30 million in investments last year, Shiok Meats, which has raised over USD 20 million since 2019, and TurtleTree Labs, with nearly USD 40 million in funding to date. Several global food companies like Hong Kong's Avant Meats and Swiss companies Givaudan and Buhler have established R&D centers and pilot manufacturing facilities for alt proteins in the city-state.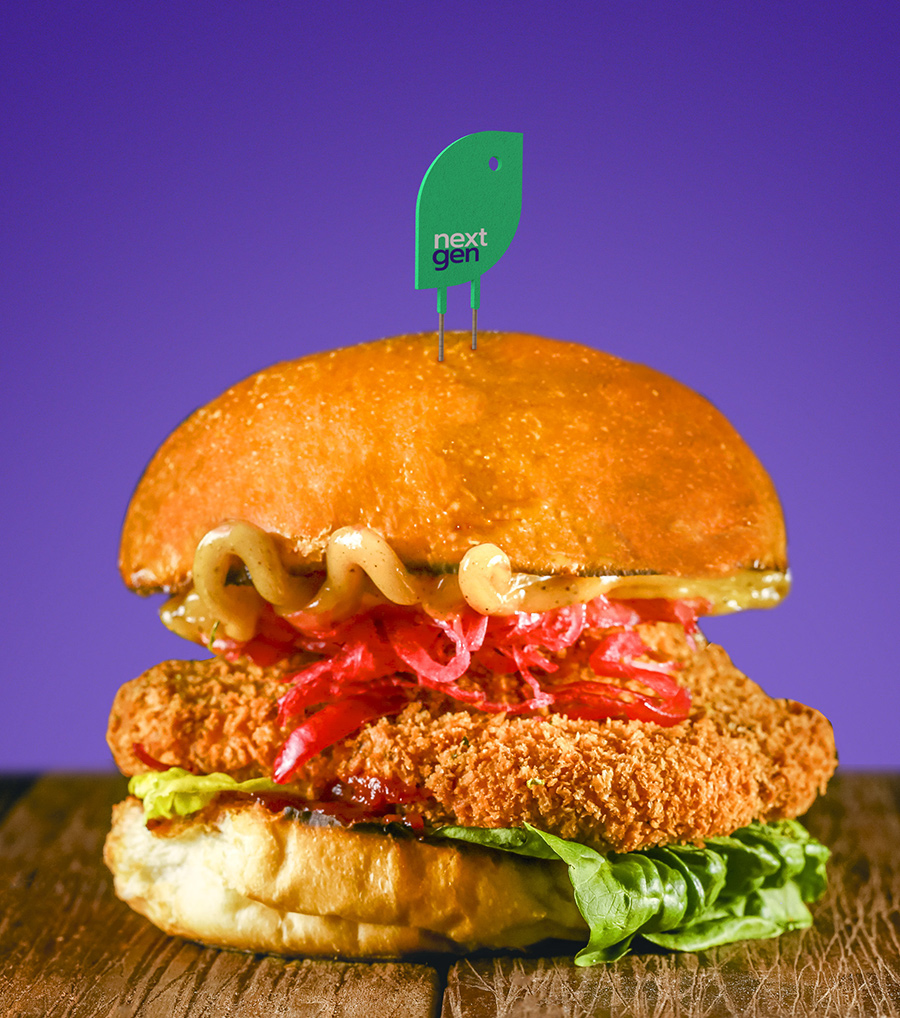 John Kim, a managing partner at Amasia, a Singapore-based VC firm focusing on green tech, said that different countries in Southeast Asia have different environmental challenges and corresponding solutions. "For instance, Singapore uses natural gas to generate power and is focused on making electric vehicles more common on its roads," he told KrASIA.
Countries like Indonesia, Thailand, and Vietnam are also seeing meaningful progress in the development of EVs. Indonesia aims to produce 2.5 million electric motorbikes and 600,000 electric cars by 2030. Super app developers Gojek and Grab are also racing to electrify their fleets.
In December, Gojek teamed up with energy company TBS Energi Utama on a joint venture to produce a two-wheel EV and related components. Gojek aims to complete its transition to a 100% EV fleet by 2030. Meanwhile, Grab currently operates some 8,500 EVs in Indonesia and plans to increase this number to 26,000 units by 2025.
"EVs are a tougher sell in countries like Cambodia or Laos, but there are greater opportunities to upgrade industrial infrastructure. Other areas for improvement in most of the region are making supply chains more efficient, reducing plastic and food waste, and reducing air pollution," said Kim.
Conglomerates in the region are also pouring money into renewable energy projects, especially solar power. Singapore's Sunseap Group, a solar energy system developer, plans to spend USD 2 billion to build solar farms in the Indonesian city of Batam, which is 45 minutes away by ferry from the city-state. AC Energy, a subsidiary of Philippine conglomerate Ayala Group, is investing around USD 274 million to back several solar and wind energy projects in the Philippines. ​​For instance, the firm is funding a 283-megawatt solar farm project developed by solar energy company Santa Cruz Solar in Zambales province. Upon completion, the facility is expected to be the biggest solar farm in the country.
Meanwhile, Indonesia's East Ventures and local conglomerate Saratoga recently invested USD 21.5 million in Xurya, a renewable energy startup that focuses on rooftop solar panel rentals. Currently, over 50 companies in Indonesia use the startup's solar panels in their buildings.
"I think more investors realize that in order to create a sustainable business, we need to invest in sustainable solutions related to how we use energy, how we obtain our foods, and so forth," Xurya's vice president of marketing George Hadi Santoso told KrASIA.
There have been signs of progress in Indonesia's solar industry over the past three years. According to the country's ministry of energy and mineral resources, as of August 2021, there were 4,133 rooftop solar panel users in Indonesia, a jump of more than 1,000% from 350 users in 2018.
"Indonesia is blessed with a lot of sunshine throughout the year to generate optimum solar energy. Rooftop solar power panels make a significant contribution to the transition to renewable energy because it is easy to implement and more affordable than other types of renewable energies," Santoso said. He believes that renewable energy will play a crucial role in reaching the country's net-zero emissions target in 2060.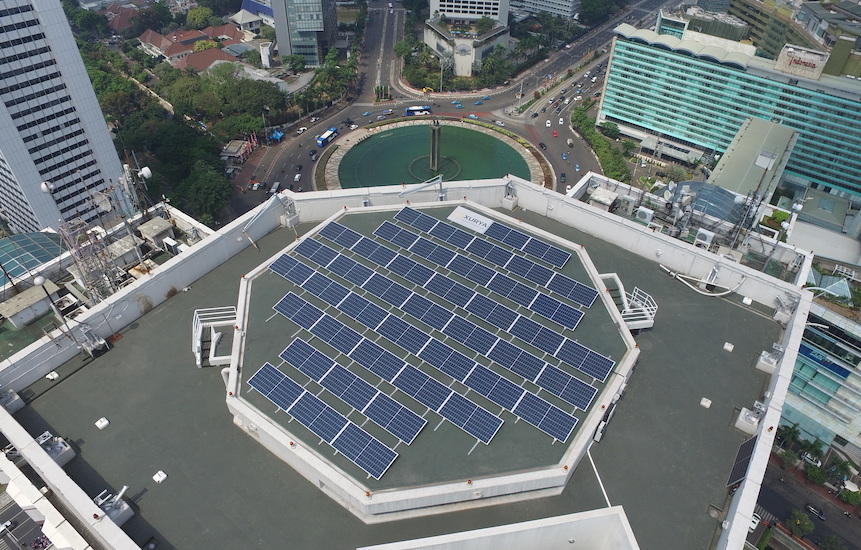 More innovations in the works
Climate tech has a promising future in Southeast Asia. As consumers become more environmentally conscious, demand for green tech products and services, as well as investments, are expected to increase. Kim believes the region will also see climate tech solutions link up with new technologies like blockchain and Web3.
"Due to the restrictions placed on cryptocurrency mining in China and the growing awareness of the energy consumption of cryptocurrency, we've started to see this 'collision.' Industry players in crypto need to be more eco-friendly, and that will require innovation," he said. Kim added that as data collection becomes integral to our understanding of the climate and its impact, notwithstanding privacy and security concerns, the region will see more decentralized applications of blockchain to leverage environmental data.
Technological innovation may not be sufficient to combat climate change, though. Climate action also calls for extensive collaboration between various stakeholders—governments, private enterprises (especially from industries that generate sizable greenhouse gas emissions), research and academic institutions, as well as society at large.
Kim believes that governments will have no choice but to be more aggressive and experimental. "I think we'll see more cooperation between governments, large corporations, and tech startups in accelerating investment and innovation for climate tech this year," he said.