When the Clubhouse bandwagon landed in Southeast Asia in February, many of the region's tech enthusiasts quickly jumped on the audio-only hangout to talk about the potential of blockchain, the future of augmented reality, fintech, and other big ideas that they wonder about. While tech talks are in full swing in countries like Indonesia, a different set of users have carved out their own niche on Clubhouse. They're in Thailand and Myanmar, two nations rocked by political instability.
The invitation-only live audio app became a sensation in Thailand after a string of influential figures, including Pavin Chachavalpongpun, an exiled scholar and critic of the monarchy now based in Japan, and former prime minister-turned-fugitive Thaksin Shinawatra joined the platform in February.
"That was a turning point. Thai people started flocking into the platform to talk about politics," said Chayuth Chamnanseth, one of the founding members of the Thai Unity Club, a group that hosts voice chat rooms on the platform to cover an array of social and political issues affecting Thailand. The most recent figures say over 100,000 people in Thailand have joined Clubhouse as of February 18, according to a report by the Bangkok Post.
Chayuth is one of the many Thais that has seen how the app captures a land in flux. He joined the platform in mid-February, recognizing the potential in Clubhouse as a medium to inspire political discussions in Thailand, a country that "lacks traditional outlets for open civil discussions," he said.
In Thailand, the harsh lèse majesté law prohibits defamation against the monarchy. Transgressions could translate into a maximum of 15 years in jail. In recent years, the law was at the center of a number of notable cases, including a 35-year prison sentence for a man who pled guilty to ten violations of the law. Lèse majesté also applies to online discourse, and it has been a powerful tool for the government to "silence peaceful dissent and jail prisoners of conscience," rights group Amnesty International said.
Clubhouse, however, has harbored unusual freedom of expression so far in Thailand. "It is as if the app was created for conversations about the monarchy," Pavin told German media Deutsche Welle in a recent interview.
Touted by some media outlets as a new "free speech haven," the app has gained popularity in Southeast Asia at the beginning of the year, with downloads in the APAC region skyrocketing from 206,773 in January to 2.7 million in February, according to data from Statista. However, global downloads quickly dived from 9.6 million in February to 2.7 million in March after the initial hype.
Two reasons could explain the drop in downloads: its invitation-only system and exclusivity for iOS. Yet, the US-based firm is poised to remedy at least one of these problems, with the recent worldwide release of the Clubhouse Android app on May 21. The update could spur a new wave of users joining Clubhouse from geographies where Android is king, and Southeast Asia is certainly one of these places, as over 86% of smartphones in the region are Android phones, according to data from app analytics firm Flurry.
Will Clubhouse's expansion to Android buoy its popularity in the region? Could Clubhouse become a platform for open discussions even in countries with more punitive systems like Thailand and Myanmar?
A free-speech haven
For many in Myanmar, it has been four months of agony since the coup on February 1. Hnin Thet Hmu Khin, a Burmese human rights activist who joined Clubhouse on February 25, saw how the platform has helped users outside Myanmar get a glimpse of what is happening in the country.
"Before I joined Clubhouse, the platform in Myanmar was mostly dominated by people from the private sector. There was no lack of tech founders and businessmen, but the political discussion was not that active. It lacked representation of people from the humanitarian sector, which at times left conversations on controversial issues like the Rohingya refugee crisis one-sided," she told KrASIA.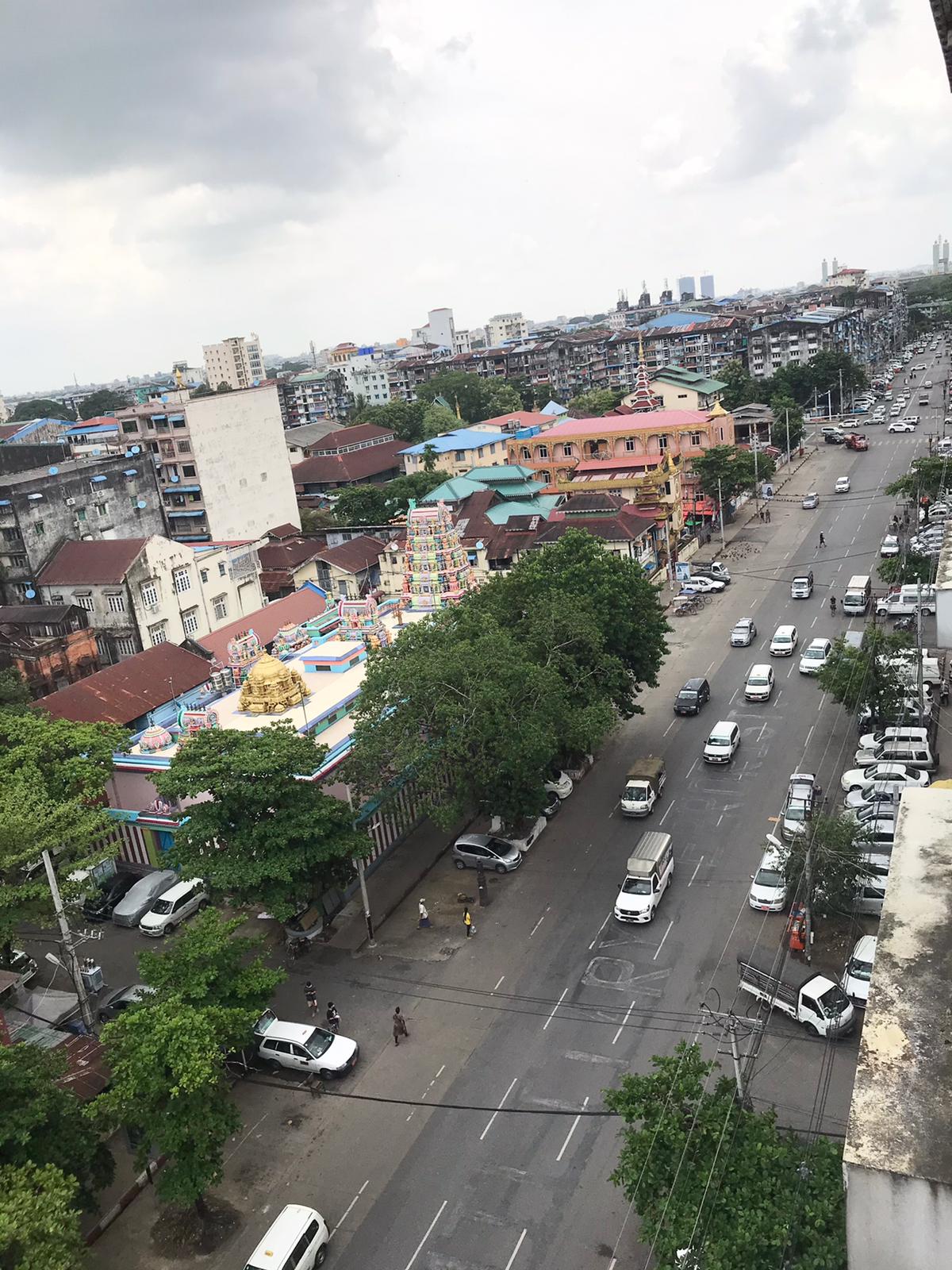 Hnin helped to bring more scholars and activists familiar with the Rohingya crisis onto the platform to diversify the voices. "The space, once dominated by the private sector, soon turned into a popular platform for political discussion," the 27-year-old said.
Beyond discussions about the Rohingya refugee crisis and other problems affecting ethnic minorities, users also set up rooms where they voiced support for workers who joined civil disobedience protests. While the app was also affected by the mobile internet ban experienced by Myanmar in mid-March, the platform has offered tenacity for those who might not be "comfortable to talk about politics out loud," she said.
A room about the plights of ethnic minorities still lingers in her mind. The conversation came at a time when the country's many ethnic groups called for unity against the coup. While 80% of the country's population are Bamar people, the other 134 ethnic groups have long been marginalized, and their fight for federal rights has been ignored since the country's independence in 1948, according to a report by the International Crisis Group.
"One user said that we should all identify ourselves as Burmese and questioned why people identify themselves as ethnic minorities. I quickly stood up against him and told him to respect the rights and situation of the ethnic minorities who have endured decades of persecution," she said.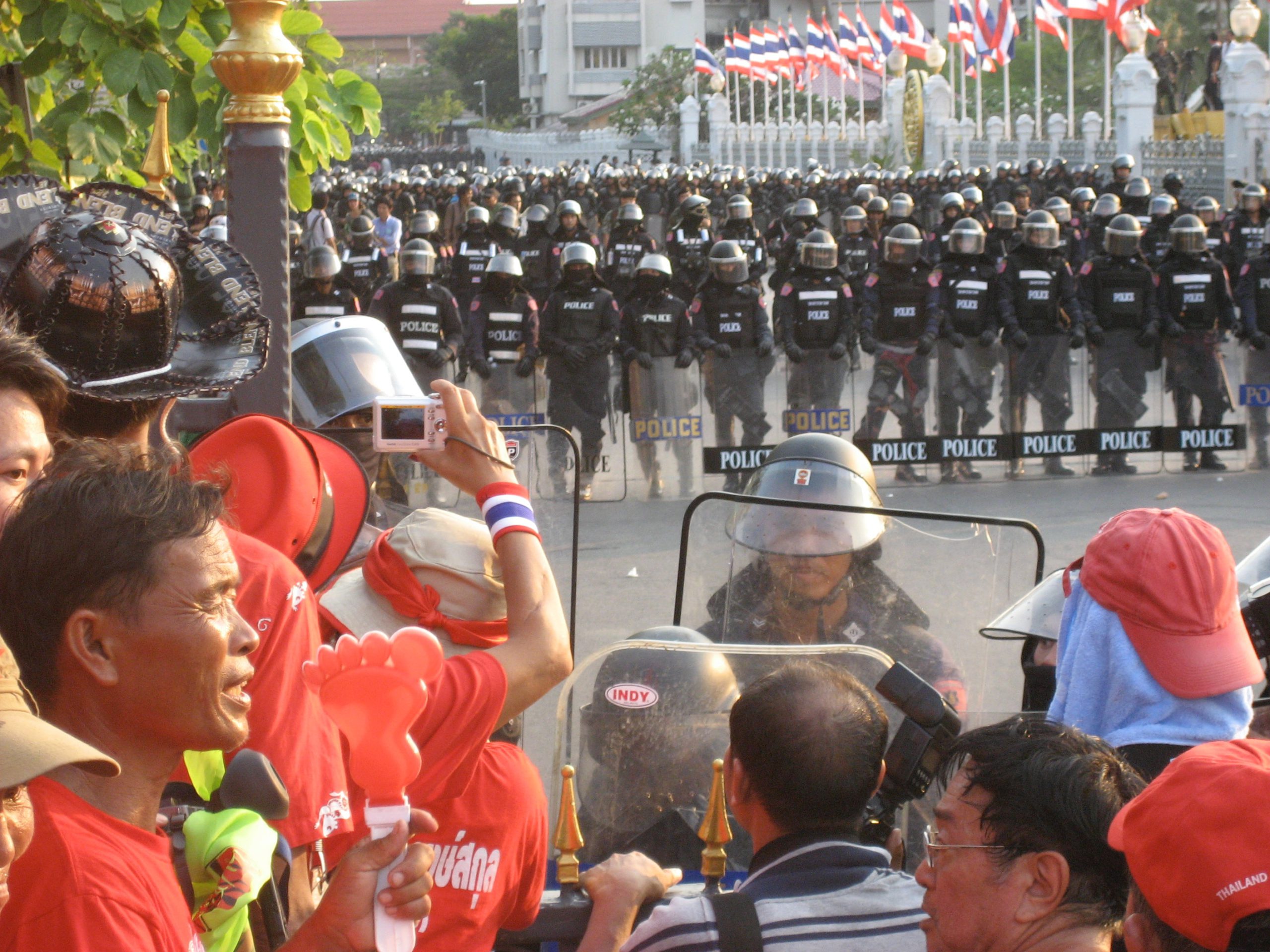 Clubhouse has also made it possible for groups such as the Thai Unity Club to share their voices with a broader audience. Since its inception in March, the community has amassed more than 9,000 members and 4,300 followers, who regularly meet online to discuss topics ranging from politics to tourism and the pandemic.
Real-life verbal clashes between anti-government protesters and the yellow shirt movement, a pro-monarchy group, is frequent on the app. "There are royalists who love to express themselves on the platform. Even though we know that it doesn't make sense, we can still talk with them rationally or challenge them directly," Chayuth said, adding that the platform allows people with diverse and at times incompatible political views to "reconcile."
On April 3, the Thai Unity Club organized an 18-hour live music event on Clubhouse to raise funds for detained protesters. With over 107 performers and speakers, the event raised over USD 40,000, according to Chayuth.
"More of a show-off platform"
While Clubhouse has found a sweet spot among political dissidents in countries like Thailand and Myanmar, its usage in Indonesia has been more linked to networking, sharing investment tips, and "light topics" such as zodiac or tarot readings.
"Because it was iOS-based, Clubhouse's audiences are mostly middle class. I noticed that its use is more intended to showcase those with prestigious academic and work backgrounds. In some cases, I saw someone's Clubhouse bio written like a self-branding campaign," said Puri Kencana Putri, an advisory analyst for consultant agency Accenture.
A quick scan of the Indonesian representation on Clubhouse shows that people with large followings have a tech or a business background. For example, Willson Cuaca, co-founder of VC firm East Ventures, has amassed almost 13,000 followers. Clubs that have more than 1,000 members are also mostly about investment and entertainment.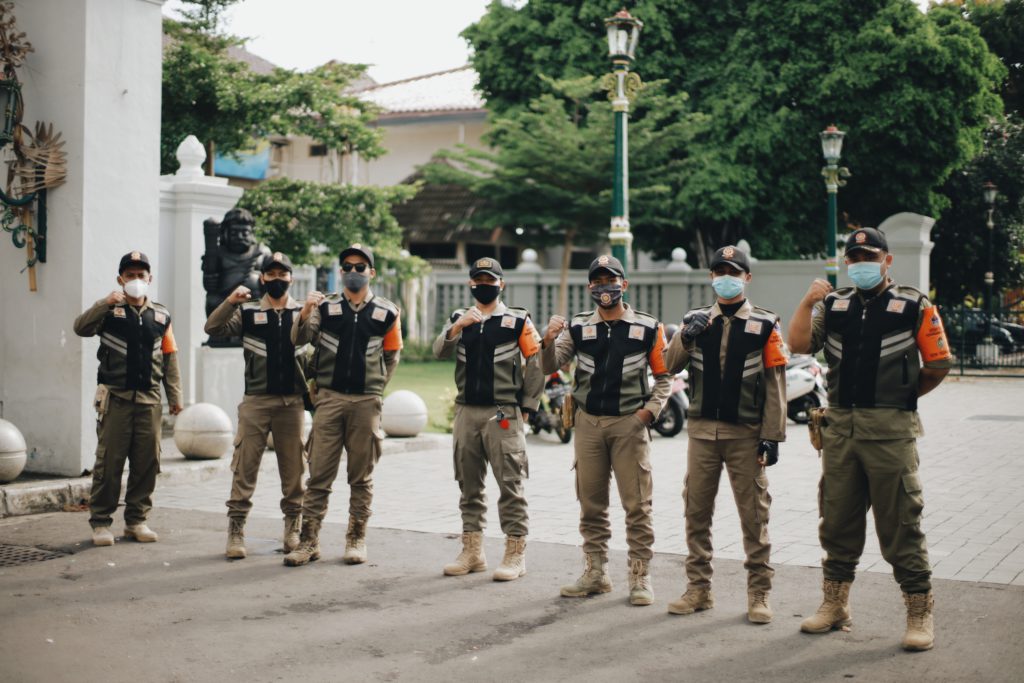 As an early adopter of Clubhouse, Putri joined the platform in February. She regularly hosted rooms on Monday with other journalists to discuss various topics, among them discussions on controversial regulations and government programs. Yet, the rooms never drew crowds, she said, and they rarely had more than 50 listeners at a time.
There was one exception: a discussion about two proposed regulations—the sexual violence bill and the domestic worker protection bill—gathered over 150 listeners in Putri's Clubhouse room. However, Putri eventually decided to stop hosting rooms after a little more than one month on the app, as she felt that "routinely hosting in Clubhouse is tiring," she told KrASIA.
Three human rights activists who actively use Clubhouse for discussions surrounding social and human rights matters said that, in general, these topics weren't popular with local audiences. One source added that "if a room has 20 listeners, it's good enough." These users, who didn't want to reveal their identities, are still active on the platform and still host rooms, but less frequently than before.
Clubhouse is losing popularity in Indonesia, as highlighted by statistics site App Annie: the platform's download ranking in the social media category dropped from 8th in March to 35th in May. While the Android app could bring in a fresh wave of users, it is yet to be seen if Clubhouse can regain its popularity in February, when the app's invitations were even sold online by scalpers. App Annie's Google Play chart shows that the app has failed to enter the top 10 during the first week after the Android launch on May 21. The app currently ranks 62 in the social media category.
"People are exhausted. We already have to talk in Zoom meetings, then in Clubhouse? Also, the rooms' topics are similar and repetitive," said Tio Prasetyo Utomo, the co-founder of podcast network Box2BoxID. Echoing Putri's opinion, Utomo added that listeners also felt uncomfortable as Clubhouse turned into a platform for "show-offs." Furthermore, the Android launch was "too late," he added.
"Right now, similar platforms like Twitter's Spaces are already running, and users are more comfortable with it, especially those with large followers there [on Twitter]," he said, "Clubhouse should have launched the Android app right when the iOS one took off. The fear of missing out [FOMO] factor is a very strong influence. In February, my friend even bought a new iPhone just to join the platform. They [Clubhouse] missed the chance."

Can Clubhouse maintain its character?
Another concern among Southeast Asian Clubhouse fans is the possibility of local authorities banning the app or censoring conversations on it. In Thailand, the Digital Economy and Society (DES) Minister, Buddhipongse Punnakanta, urged Thai users to comply with the nation's laws while using the app, according to a report by the Bangkok Post.
"If people abuse the app and violate the rights of other people and cause damage, they will be held responsible under the Computer-Related Crime Act and other laws," the DES Minister said in a statement. The Thai government regularly uses cybercrime laws and lèse majesté to charge people who are critical of the monarchy or to file requests for content restrictions on platforms like Facebook, YouTube, and Twitter.
In a similar move, the Indonesian Communication and Information Ministry required all social media platforms, including Clubhouse, to be registered with the ministry by December this year. Registered platforms must strictly comply with the government's requests, such as blocking content opposing or criticizing the government, or they will be banned from operating in the country. The Indonesian government also established a virtual police force in February, which patrols cyberspace and monitors interactions between users.
As for Myanmar, it looks like the military regime has not given much thought to the app, although it banned other social networks like Facebook and Twitter shortly after the coup to stifle opposition. However, Hnin and her friends have already spotted some "dalan users," or informants of the military regime, on Clubhouse.
The existence of these informers is a worrying development for people like Hnin. "If they eavesdrop on the conversations on Clubhouse and send the participants' personal information to the government, I will be in trouble. I could appear in the state-controlled newspaper the next day," she said.
Unlike Hnin, Chayuth does not worry about his personal safety. "I will avoid breaching their bottom line. If the government cracks down on the app, we will just move to another platform," he said. Since the app became available on Android, Chayuth has seen more and more Thais joining the platform.