Pinduoduo's success in massive propagation of social commerce in China tells us that this form of online retail might find appeal in other regions too.
The platform pools collective purchasing power so that buyers can reap good deals. The company drives engagement on its platform through interactive games and rewards, and like any other marketplace offers personalized recommendations. Pinduoduo is giving Alibaba's Taobao and JD.com—two extremely popular e-commerce sites that together dominate the market—a run for their money. In just five year since launching in 2015, Pinduoduo has become the third-largest e-commerce platform in China.
That success story has spawned imitators that are keen to replicate Pinduoduo's progress. Tencent, which is one of Pinduoduo's investors, has been developing social commerce functionality in its super app WeChat. Last April, it rolled out a mini program called Xiao'e Pinpin, which enables users to buy goods in groups by inviting their contacts to make the same purchases. In Southeast Asia, other e-commerce platforms such as Shopee have also referenced Pinduoduo's interactive game feature for their own means.
Social commerce now has a place in Indonesia too. In the past three years, startups with similar business models have cropped up. Each has its own niche—Muslim-focused apparel, maternal and baby care products, fast-moving consumer goods (FMCGs), fashion, groceries, and more.
A decade in the making
Social commerce is not a new concept in Indonesia. Swedish cosmetics brand Oriflame and local fashion brand Sophie Paris, both of which encourage group purchases, were popular in the early 2010s. Their agents, which are mostly women, were often part of multiple WhatsApp groups where they could hawk their goods for additional income.
When social media took hold in Indonesia, these agents utilized platforms like Facebook to cast even wider nets and, hopefully, rack up more sales. Indonesia's largest internet forum, Kaskus, had a dedicated section specifically for commercial activities. In 2012, it saw IDR 575 billion (USD 40.6 million) in total transaction. And, of course, many merchants have created Facebook pages and groups dedicated to moving their merchandise.
Social commerce startups want to leverage this existing foundation. "Like most industries, it's really using technology to make current processes simpler, making the user experience better for resellers and aggregating demand efficiently so we can work with bulk distributors better," said Singapore-based social commerce RateS chief strategy officer Albert Ho to KrASIA.
Most Indonesian social commerce startups adopt a reseller model, where they actively acquire agents on their platforms. RateS, for example, connects suppliers to micro-agents on their app, in turn taking advantage of social media as a popular medium of commerce in Indonesia. Users can set up their own shop on RateS, list items from suppliers, then share the shop's link through channels like WhatsApp or Facebook Messenger.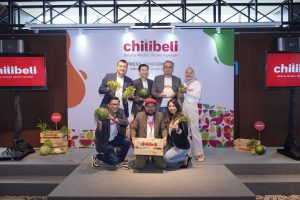 Chilibeli, another platform that specializes in groceries, was founded based on the networks developed by stay-at-home wives. "We were inspired by the wife of a co-founder who sold products to her friends," said Chilibeli's head of marketing and communication Yumir Lubis. She described how after a sale went through, the customer would introduce her friends to the online shop, roping in new clients through personal connections.
And women-focused Woobiz also leans on communities formed with a neighborhood, where agents can resell groceries, beauty, and household products from well-known brands.
Contacts to customers
Despite a boom in online shopping in the last five years, e-commerce penetration is still low in Indonesia, especially for FMCGs. According to a report by Goldman Sachs, Indonesia's e-commerce penetration rate only runs at 7%. There are multiple factors that explain this low rate, like lack of stable internet connections and delivery services, especially in rural areas. Furthermore, the distrust towards online shopping is still rooted deeply in some communities.
Social commerce platforms are tackling these issues. Whereas e-commerce relies heavily on online factors, the strength of social commerce is in its offline agents that promote and sell products to their networks, meaning it leans on interpersonal relationships between merchants and buyers to fuel group-buying. These boost customer confidence, as clients know there is a real person they can reach out to if they have questions about the transaction.
"This is why, predominantly, e-commerce marketplaces' gross merchandise value are still largely in Jakarta or Surabaya. However, with social commerce, specifically a reseller-led model, the end buyers are talking to social sellers who often are their contacts," said RateS' Albert Ho. "The buyers can put a name, a face, and a WhatsApp number to the seller. This makes them more willing to engage in online commerce."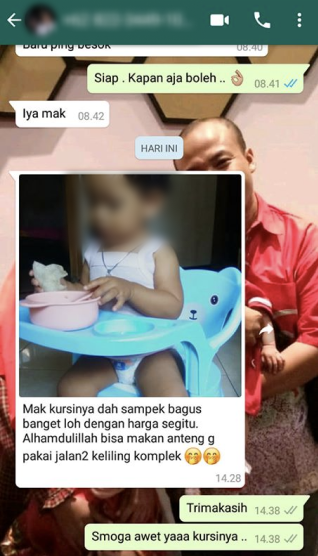 The same sentiment is echoed by Woobiz's co-founder Rorian Pratyaksa. He believes that trust planted through the hybrid of online and offline system in social commerce makes it appealing to customers, especially people who are less familiar with the tech that is involved.
"Our mitra [agents] promotes products through social media or offline interactions. They're tapping more customers who are not used to purchasing from e-commerce platforms. By doing this, they become the aggregators of transactions," Pratyaksa said. "Usually, e-commerce purely is just a transaction without social interactions."
Furthermore, social commerce has an advantage in terms of logistic compared to e-commerce merchants. Agents have several options to deliver the items to end buyers—through couriers or by aggregating the items and delivering them to customers directly, as they often live in the same area as their clients. This enables sales in areas previously untouched by online commerce.
Pratiyaksa noted that e-commerce platforms will start adopting more features from social commerce, such as group-buying. It might also open the possibility of partnerships between the two types of platforms.
"I think it's likely for big e-commerce players to focus more on investing in social commerce companies, like what happened in China, rather than copying the service on their respective platforms, as social commerce network development is distinctive," he said.
Hyperlocal habits
Indonesia's social commerce market is expected to reach up to USD 25 billion in 2022, according to a McKinsey forecast. Investors have also shown intense interest in this sector. RateS is backed by Indonesia's Alpha JWC Ventures and Insignia Ventures Partners, whereas Chilibeli has received investments from Sequoia Capital and Lightspeed Venture Partners. In February, rapper and entrepreneur Jay-Z also invested in Indonesian social commerce startup Super through his VC firm Arrive.
The companies saw a pandemic-induced spike in traffic and agent acquisition, as more people sought new income sources after layoffs or salary cuts. Ho noted a 50% increase in essential product sales, as well as products for mothers and babies. Woobiz also reported a hike in both sales and new agents, although they didn't share the exact numbers.
"With the situation, many look for ways to earn income from home, while the end customers look for ways to purchase products without traveling far," said Pratiyaksa. He is optimistic that this will lead to rapid growth for Woobiz.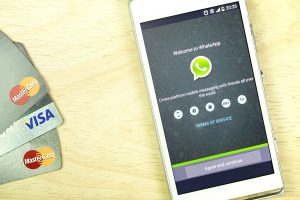 The adoption of digital payment tools will also propel the growth of social commerce. Facebook and Paypal recently invested in Gojek, opening up pathways for new digital payment services in the country, perhaps enabling link-ups with WhatsApp and Instagram for transactions.
With more than 120 million active users, Facebook has a large user base in Indonesia, and Ho and Pratiyaksa consider that to be a boon for their platforms.
"As one of the biggest social media networks in Indonesia, many of their users are already using the platform to convert transactions. Thus, by having Facebook Pay, it will simplify the experience of order completion—all the interactions from browsing, payment, and completion can be performed on Facebook's domain," Pratiyaksa said.
However, Indonesia's social commerce will likely take a different form from China's. Ho pointed out that the country's digital and physical infrastructure is not as developed, so mobile connectivity varies, as does pricing for internet data usage. There are also problems with high logistics fees and limited coverage. This contributes to the fact that some social commerce features that are popular in China, such as livestreaming and video shopping, may not take off in Indonesia.
"The next broad point I have is the ubiquity of WeChat and Alipay [in China]. Almost everyone uses WeChat and Alipay, so it's very easy to create groups to sell stuff and, more importantly, enable payments to be made seamlessly," he said. Even though Facebook Pay might simplify the process, he believes that the implementation will take a long time due to technological and regulatory challenges.
He suggested India as a more comparable market to Indonesia. Both countries are similar in digital infrastructure development, although India has cheaper data packages, and the two countries' consumers demand hyperlocal services, especially in smaller towns, where communities aggregate around mom-and-pop stores and recommendations travel by word of mouth.
"In my opinion, the more distinctive features of Indonesia's social commerce are warungs (small stalls), arisan networks (social gatherings), and perhaps religious leaders as authoritative figures of influence," he said.
Regardless, social commerce in Indonesia is still in its nascent stage. Where it goes and how it shapes up will depend on the major players who are committing to this space.