Maya Nawangwulan, a content manager at a video streaming startup in Jakarta, is no stranger to fintech. She regularly uses multiple payment platforms, including GoPay, Ovo, and ShopeePay, and she's always eager to try new offerings in the financial sector.
Nawangwulan recently opened an account at Line Bank, a digital bank supported by Hana Bank, in early June. Back then, the company offered a cashback incentive of IDR 300,000 (USD 21) for clients willing to register before the bank's official launch on June 24. Nawangwulan couldn't resist the offer.
"The registration process was straightforward. I just needed to fill in personal data, upload a photo of my ID, and a selfie photo holding an ID. Not long after, a customer service representative called me to verify the data. Two days later, they sent a debit card to my home," Nawangwulan told KrASIA.
In addition to the regular savings account, she also signed up for two deposit accounts at Line Bank. "These are my first deposit accounts. I was intrigued because Line Bank allowed an IDR 1 million (USD 70) placement amount, with an interest rate of 4% per year, which is higher than most conventional banks," Nawangwulan said. She's quite happy with her digital banking experience so far due to the convenience and a variety of products, she said.
Several other Indonesians have also started to use digital banking services in 2021. Indonesia currently ranks second in the world (excluding China and India) in the share of adults with a digital bank account (24.9%) after Brazil at 32%, according to a report by Finder. By 2026, the adoption rate is expected to increase to 39%.
Newcomers stream in
"Obtaining a banking license, whether digital or traditional, in any jurisdiction around the world is typically very challenging. However, the wave of digital bank licensing that we're seeing across Southeast Asia, including Indonesia, has provided companies with a very unique opportunity to enter the financial industry in a relatively streamlined way," Zennon Kapron, director of fintech research and consulting firm Kapronasia, told KrASIA.
For this reason, it's no surprise that many tech firms are tapping into digital banking. Companies like Line Bank, Gojek, Akulaku, and WeLab are positioned to provide a fully digital banking experience, Kapron said. They are digital-first companies, and they are sitting on an incredible amount of data that can be leveraged to create hyper-personalized banking experiences, he added.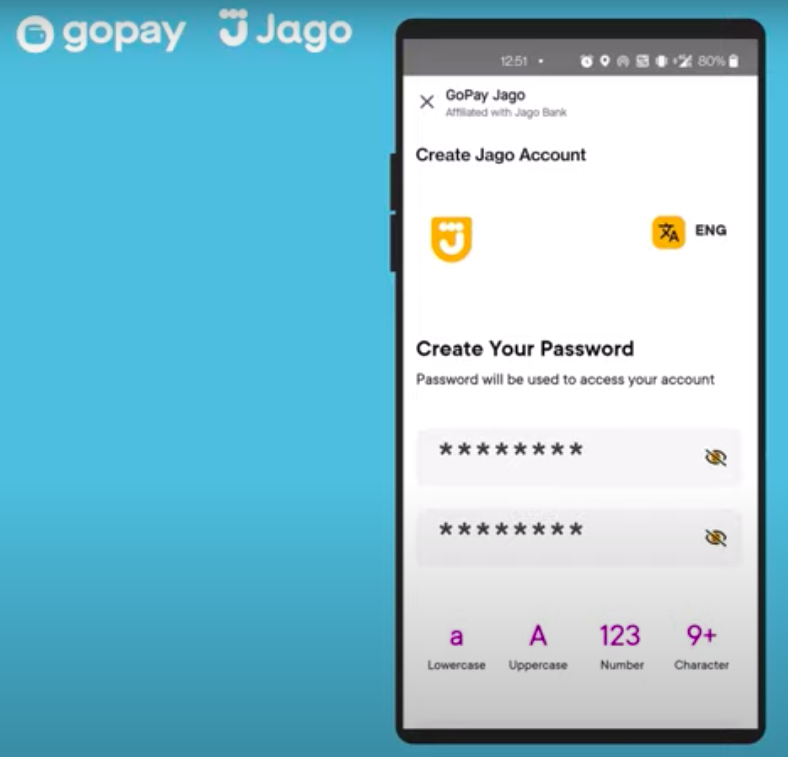 Indonesia has seen many developments in its digital banking sector in the past 12 months. Gojek allowed users to open a bank account through its super app thanks to the integration with Bank Jago, while a slew of other companies also launched digital banking offerings. Among the new players are Seabank by Sea Group, Akulaku-backed Neo+ by Bank Neo Commerce, Line Bank by Hana Bank, and Blu by BCA Digital. Some of these banks also integrate or partner with e-commerce apps, for example, Seabank with Shopee, and Blu with Blibli, to function as payment methods for these platforms.
E-commerce company Bukalapak is also reportedly preparing to launch digital banking services in partnership with Standard Chartered, while Grab is forming a joint venture with Emtek Group to also introduce a digital bank in Indonesia after Emtek acquired local lender Bank Fama in November.
"The entire banking industry is embracing the digital transformation, including us. Bank Neo Commerce (BNC) has only been established for one year and is still improving services. Digitalization in the banking sector will become more massive, and we'll see new digital banks emerging in the coming years," Tjandra Gunawan, president director of BNC, told KrASIA.
He added that BNC allows users to open a new account in "only two minutes." The firm also offers deposit products with an interest rate of around 6%. Moreover, BNC's customers can transfer cash using a telephone number. Since its launch in March, the bank's app has been downloaded more than 10 million times.
About 66% of Indonesia's 275 million inhabitants are currently unbanked. The country is also home to over 60 million micro, small, and medium enterprises (MSMEs), but nearly 70% of them don't have access to credit, according to data by Bank Indonesia. Digital banks are expected to provide a new option to access financial services for the underbanked and MSMEs.
"Financial inclusion is a long process, but we are getting there. Our strategy for tapping into the unbanked and underbanked is to collaborate with various digital companies, especially fintech lenders," said Gunawan. "We believe that collaboration, coupled with digital products that suit the needs of the community, are the keys to boost financial inclusion," he added.
To create an orderly and safe ecosystem for both players and customers, the Indonesian financial authority, OJK, introduced a number of new regulations in August. Among the new regulations, the OJK now allows digital banks to be completely branchless, or totally online, but they are required to have a registered headquarters in Indonesia. Digital banks can either be established from the conversion of a traditional bank or as a new entity. For a newly established bank, the regulator requires companies to have a minimum capital of IDR 10 trillion (USD 698 million).
Moreover, the OJK also defined a blueprint for digital banking that contains working principles in five areas—data governance, technology, risk management, collaboration, and institutional arrangements.
Nonetheless, the development of digital banking is not without challenges. Low financial literacy in Indonesia, at 38% in 2019 based on data by the OJK, and inadequate internet infrastructure outside metro areas are the biggest hurdles in digital banking adoption.
"Despite the availability of smartphones in Indonesia, user education is still a critical challenge, both from the perspective of using the devices and how to responsibly use digital financial services. Governments are working to plug this gap, but it does take time," said Kapron.
Competition in the Indonesian digital banking sector has just started this year, but going forward, there will be more innovation in products and services, as well as integration with more fintech and consumer platforms, Kapron said.
"Regardless of how successful any of the new challengers will be in the long term, in the short-term, they will raise competition into a market that has been sorely lacking any incentive to innovate."
The key challenge for any firm entering the digital banking space is to differentiate its services, Kapron said. "Incumbents have massive balance sheets and margins that they can leverage to stay competitive. Whether new competitors can manage to do the same remains to be seen."