Meidy Fitranto and Faris Rahman, co-founders of Jakarta-based AI startup Nodeflux, are old friends who attended the same junior high school. They reunited in Bandung Institute of Technology, where they both studied industrial engineering. Fitranto and Rahman established Nodeflux in 2016 based on a shared passion in IT. They serve as CEO and CTO, respectively.
Nodeflux started as a platform that provides big data analytics. However, at the end of 2016, the firm shifted its focus to vision artificial intelligence (AI), as Fitranto and Rahman were aware that demand in this particular field was high, while there was only a very few industry players in Indonesia.
According to Rahman, one of the most popular applications of vision AI programs is image recognition, or the ability of a machine to classify what's in a still or moving image. Vision AI is able to transform data from pictures or videos into structured data that can later be used for early warning and predictive analysis to support data-based decisions.
"Vision AI combines several disciplines, like computer vision and machine learning. We create software that was trained using image data so that they have intelligence abilities like humans and can detect human faces, license plates, and more," Rahman told KrASIA in a recent interview.
Initially, Nodeflux's vision AI tech was mostly used by the police department for security and defense purposes. "For example, by empowering CCTV in public areas, our analytics can identify a suspect or a targeted person to give preventive alerts to the police," said Rahman. Today, its service is also utilized by the retail industry. Also, Nodeflux was one of the startups that recently signed a partnership with Jakarta's government to accelerate the development of the capital's smart city project.
For this project, Nodeflux's vision AI will be used to detect license plates, to keep illegal vehicles off the road, and to identify taxpayers who have not fulfilled their tax obligations.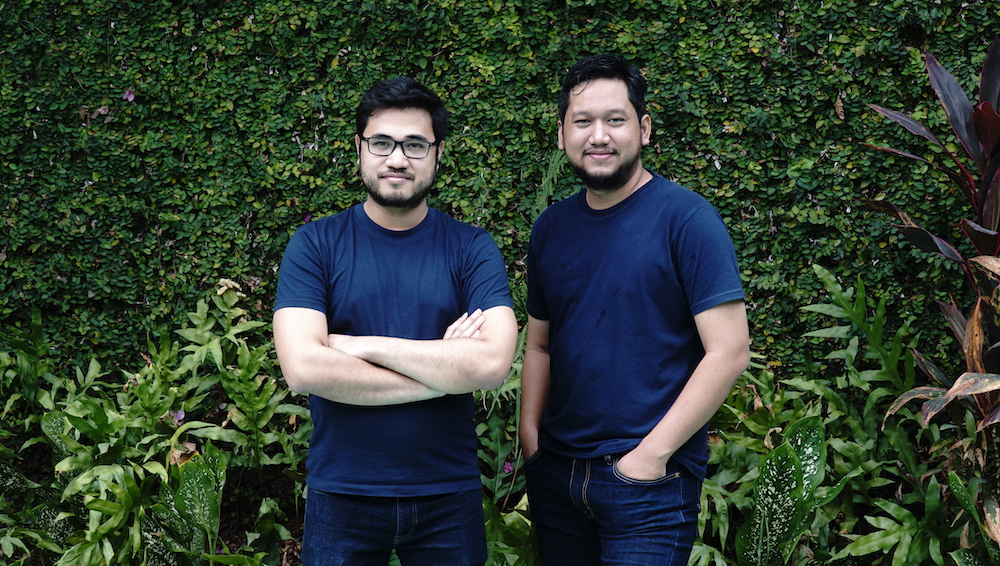 Nodeflux's vision AI platform is called VisionAIre. It's designed for government usage as well as business enterprise application.
For government-developed smart cities, Nodeflux provides three solutions. The first is VisionAIre Law Enforcement, which optimizes city management and law enforcement, especially tasks that are related to traffic management such as detecting license plates, illegal parking, and street vendors operating without a license.
The second solution is VisionAIre Public Safety, which protects communities from crimes or natural disasters. For example, Nodeflux taps into CCTV in major airports to detect any unusual activity or suspicious gestures made by individuals in the crowd. "We also work with the Jakarta's government to detect trash and water levels to prevent floods," Rahman said.
And the third is VisionAIre Traffic Management and Surveillance. Nodeflux-powered CCTV provides traffic information that can help predict incidents on the road, as well as shape plans for road construction and maintenance. There are four key analytics for this function—vehicle counting, vehicle dwelling, vehicle trajectory, and vehicle speed detection.
To date, Nodeflux's vision AI services have been linked up with more than 3,000 surveillance cameras throughout Indonesia, Fitranto said.
Among Nodeflux's prominent clients and partners are state-owned toll operator Jasa Marga, IBM, the 2018 Asian Games, and the IMF-World Bank Group 2018 Annual Meeting.
Business enterprises use Nodeflux's ads analytics to glean insights about the effectiveness of ad placements, as well as store analytics that examine consumer profiles and interests, so that brands can create effective campaign strategies at customer-facing locations.
Another solution is VisionAIre's know your customer system, which implements AI in automated authentication processes to reduce the likelihood of fraud. Furthermore, Nodeflux also provides people and facility management, including a people-counting tool for crowd management.
One direct competitor that provides computer vision services is Qlue. However, unlike Qlue, which also operates a platform for Indonesians to send complaints and reports to the government, Nodeflux solely focuses on developing applications based on vision AI.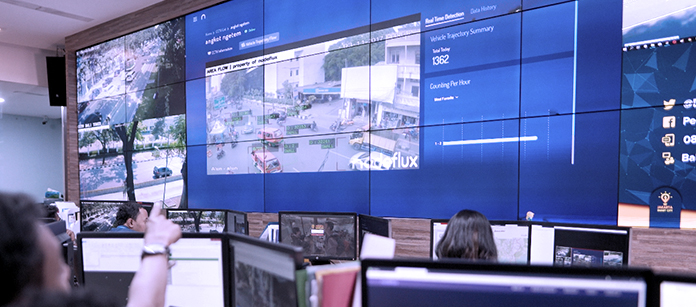 International recognition
Nodeflux is the only company from Indonesia that is counted among the top AI companies in the world incorporated in the Nvidia Metropolis Software Partner Program, the co-founders say. Nvidia Metropolis is an intelligent video analytics platform that generates insights from footage, paving the way for the creation of AI cities. Through the program, Nvidia provides Nodeflux with technical and marketing support, like expert training and hardware grant programs.
The startup is also listed on the US National Institute of Standard and Technology (NIST)'s Face Recognition Vendor Test leaderboard.
NIST is one of the US's oldest physical science laboratories. It promotes and maintains a global standard in science and technology. The lab's facial recognition vendor test analyzes the accuracy and efficiency of AI-based facial recognition.
"Being listed in NIST is an achievement for us, as NIST is the main reference for face recognition biometric standards throughout the world. Even the FBI and CIA follow this standard. We are included in the top 25 in the facial recognition vendor test, competing against 90 tech companies across the world, including some from China and Russia. This means our technology is already standardized and recognized globally," said Fitranto.
Nodeflux is in its seed stage and the firm is currently raising funds to accelerate its growth. However, Fitranto said that they are not in a rush to close a deal as the company already has positive cash flow.
To reach this point, Nodeflux had to overcome several challenges. According to Rahman, as early initiator, Nodeflux experienced many technical difficulties when producing their systems. "A lot of automation and many modifications were needed to produce one system, which was tough at first. As the business progresses, we will expand our team and hire local experts who have international experience in this field," he said.
Another major challenge for AI development in Indonesia is the lack of top talent in the country. "AI experts are mostly from abroad or Indonesians who were educated overseas. Meanwhile, not many local university graduates have technical expertise in AI due to an inadequate curriculum. This is unfortunate because the interest in advanced IT education is high in Indonesia, but not everyone is lucky enough to study overseas," said Fitranto.
"Going forward, we hope that Nodeflux's services can be adapted in more cities in Indonesia. We also want to tap deeper into the private sector by cultivating more cooperation with private companies, such as for building management, store management, and so forth. Moreover, we want to work closely with local universities so that they can produce more talents in this field," he continued.
Nodeflux currently partners with a number of local academic institutions for research and development in AI-related technology. The firm also regularly publishes articles in academic journals that cover deep learning and AI, in order to stimulate productive discussions, as well as advance the application and development of cutting edge technology among tech communities in Indonesia.
"I don't think many startups are doing this kind of activity. Publishing in academic journals and collaborating with universities show our commitment and passion in encouraging the development of AI in Indonesia," Fitranto said.
This article is part of KrASIA's "Startup Stories" series, where the writers of KrASIA speak with founders of tech companies in South and Southeast Asia.