Indonesian fintech P2P lending platform KoinWorks was built with the intention to assist underprivileged individuals to achieve their dreams by providing access to financing and education.
The platform launched in 2016. In August 2018 it raised USD 16.4 million in its Series A round led by Mandiri Capital Indonesia, with participation from Gunung Sewu and Convergence Venture.
Less than a year after that, KoinWorks closed its Series B round, bagging USD 12 million from EV Growth and Quona Capital, which brought the company's total funding to USD 28.4 million, making it one of the most-funded fintech startups in the country.
According to the firm's co-founder and CEO Benedicto Haryono, KoinWorks currently has more than 200,000 retail lenders and over 100,000 retail borrowers registered on the platform. Most of them are small and medium enterprises (SMEs). The company's user numbers are growing at around 18% from month to month and collectively channel IDR 200 billion (USD 14.1 million) in monthly revenue. "Next year, we hope to have two million users," he told KrASIA in a recent interview.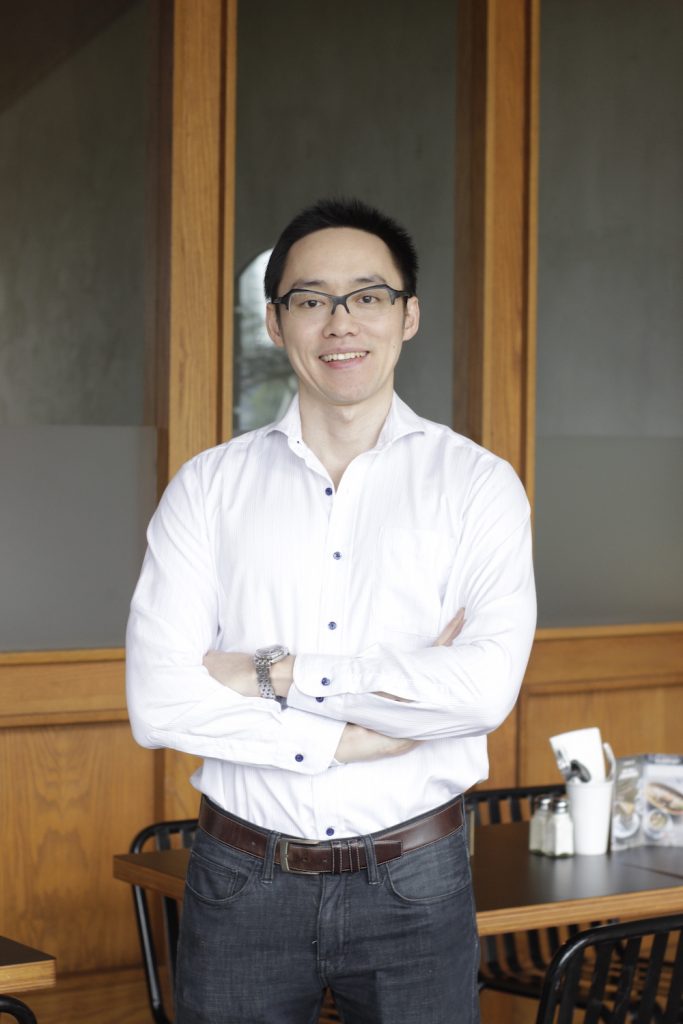 Focusing on SMEs and education financing
KoinWorks was founded by Benedicto Haryono and Willy Arifin, who met when attending the University of Michigan in the United States in the early 2000s. The pair share a passion for tech and the digital industry, but it wasn't until 2014 that they decided to start a company together.
"We were bouncing some ideas around before eventually settling on fintech lending. We drew a comparison between Europe, the US, and China, and we saw that demand for fintech lending is much higher in developing countries like Indonesia," said Haryono.
KoinWorks is a peer-to-peer lending platform that provides access to financial services for SMEs, especially those who are underbanked. While investors can start lending at IDR 100,000 (USD 7), borrowers can apply for loans of between IDR 10 million (USD 700) and IDR 2 billion (USD 140,900) through the platform.
By leveraging machine learning, KoinWorks offers low-interest loans for borrowers while promising better returns for lenders. Around 30% of total loans at KoinWorks come from e-commerce financing as it partners with major e-commerce platforms such as Lazada, Tokopedia, and Bukalapak.
It has channelled over IDR 1.1 trillion (USD 77.8 million) in 2019 only with a non-performing loan rate of less than 1%. The startup wants to double its distribution by the end of this year.
In addition to its core service of business financing, KoinWorks also offers education financing, which currently accounts for 10% of the startup's portfolio. However, it wants to increase the proportion of this segment and explore new opportunities by collaborating with more partners.
"The rate for high school graduates who continue to higher education is still low here. I believe that education is a very important investment for everyone and I don't think that Indonesia will become an advanced economy without an educated society," said Haryono.
Based on that belief, KoinWorks recently launched a ten-year student loan program called Dekade to support young Indonesians in their pursuit of tertiary education with a light payment plan.
Although it is not as popular as business financing, fintech startups are increasingly tapping into education financing. Besides KoinWorks, other fintech platforms that offer similar services are Dana Cita and Cicil.  However, KoinWorks' ten-year repayment schedule is the longest among fintech lenders.
"Dekade is a pilot program. Although educational funding is a small part of our portfolio, we are a big believer in education. I think a short tenure loan is not an ideal solution in the market. Longer tenure surely means higher risk; even banks wouldn't want to give student loans for that long. But somebody needs to take the risk, so we decided to jump in to see how the program will develop," he said.
"I don't think that we can do this alone. If we can collaborate with more partners, we can make this work and provide affordable access to education financing for more people, so they can face the global competition that hopefully leads to better, improved lives," Haryono added.
Haryono said that KoinWorks has already approached some companies to fund Dekade although only a few of them are willing to participate due to its time scale. Another challenge is to educate the community and industry. Haryono said that unlike in developed countries, student loans are a relatively new concept in Indonesia.
"Even when we approach universities, some of them don't understand how to run the program or how they will book the money as, accounting-wise. It'll require time and effort to educate the market. However, no matter what the challenge is, we need solutions for accessible education, and this could be one way to reach it," Haryono said.
Going forward, KoinWorks wants to be more aggressive in the market and explore more partnership opportunities. Haryono also did not rule out the possibility of exploring new segments like consumer lending in the future. However, he believes what's important for the company is to balance growth and financial health in order to provide a positive impact on stakeholders.
Three years since its establishment, KoinWorks is now focusing on sustainability. It plans to reach profitability by the end of 2020.
"Compared to when we started, the Indonesian fintech and venture capital investment ecosystem are much more developed today. I think more fintech platforms are heading towards sustainability and they might reach profitability much sooner than you think, including us," he concluded.
This article is part of KrASIA's "Startup Stories" series, where the writers of KrASIA speak with founders of tech companies in South and Southeast Asia.