Tourism has been one of the most impacted industries in the past two years. 2020 was the worst year in global tourism history, with 1 billion fewer international arrivals compared to 2019. This year also saw a slow start, with tourist arrivals across the Asia-Pacific region down 95% in the first five months, according to the UN World Tourism Organization.
The UNWTO highlights that Southeast Asia may suffer an 8.4% loss to its gross domestic product this year due to a decrease in tourism expenditures. Hotels, airline companies, and online travel operators (OTAs) have felt firsthand the impact of COVID-19 on their businesses.
For George Hendrata, CEO of Indonesia-based online travel operator Tiket.com, leading his company during the pandemic represented an extreme challenge but also a time to reinvent the business and introduce new innovations to the platform.
KrASIA recently sat down with Hendrata to discuss how Tiket.com has managed to get through the worst moments of the pandemic. He also shared his outlook for the tourism sector and confirmed the upcoming public listing of Tiket.com.
The interview has been edited and consolidated for clarity and brevity.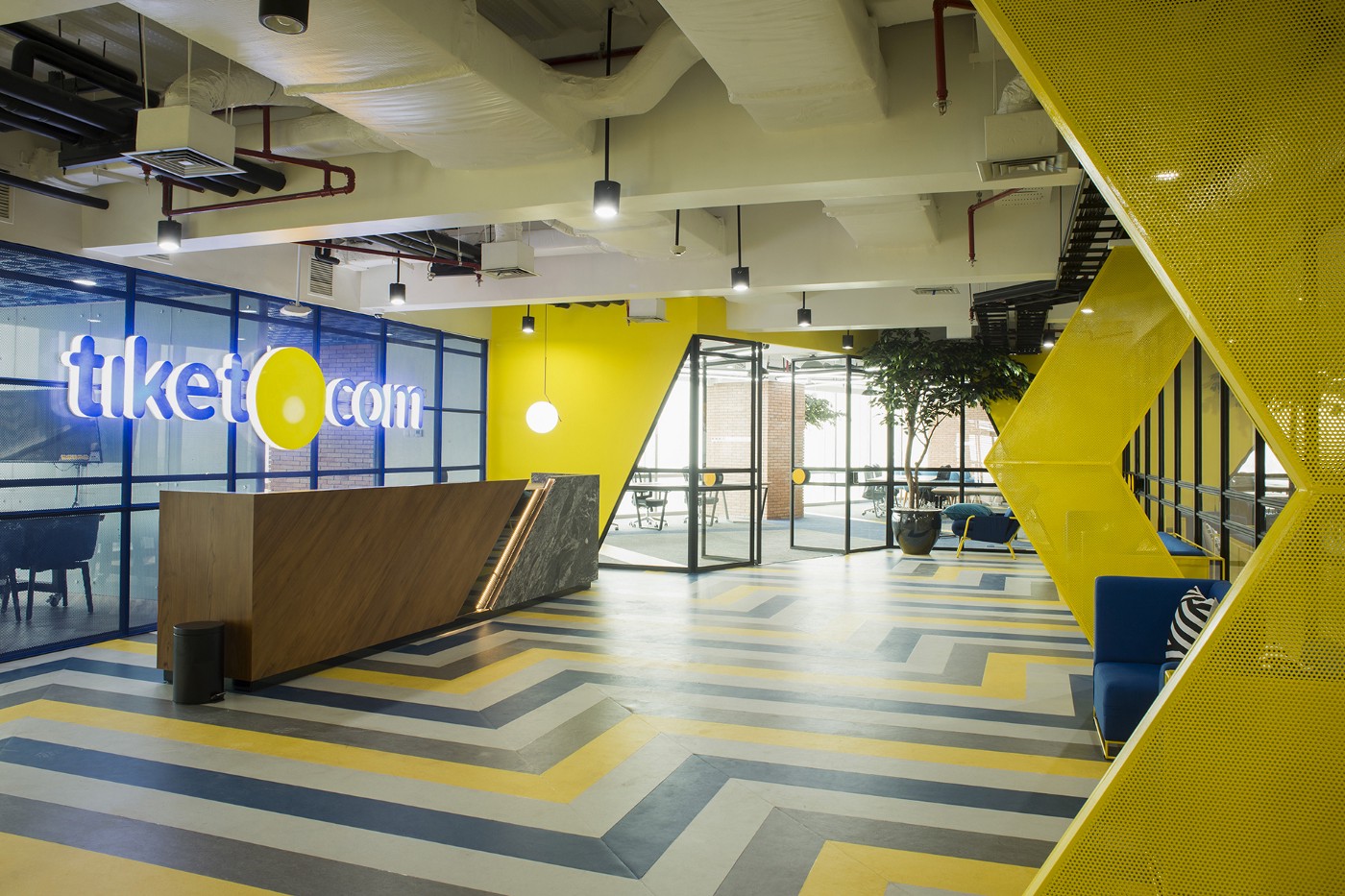 KrASIA (Kr): The pandemic has been challenging for the tourism industry, forcing many players to rethink their businesses. What are some of the changes that were introduced by Tiket.com during this time?
George Hendrata (GH): People were scared of going out during the pandemic. They didn't have much information, and travel regulations were changing all the time. We first provided a one-stop platform where customers could check all the updated travel regulations and all the modes of transportation and accommodation available, making it easier for them to plan their travels.
The second thing we did was simplify the process for customers to apply for travel rescheduling or refunds. We have set up a phone helpline and optimized our platform backend to make the refund process as easy as possible.
We also noticed that during the pandemic, people preferred outdoor destinations such as beaches or mountains. We did not have enough hotels in those locations, so we launched Tiket Homes, a new B&B offering. This service has been going quite well.
Finally, we also introduced "buy now, pay later" offerings. This segment has grown quite a bit, accounting for 6% to 7% of our total sales.
Kr: As vaccination programs continue in Indonesia and the rest of the region, when do you expect the tourism industry to recover, with travel booking numbers returning to pre-pandemic?
GH: In Jakarta and Bali, vaccinations programs are going quite well, close to about 90% to 100% of residents, while other regions are following at a good pace. We expect a lot of "revenge travel" in Q4 of this year, as we are seeing our numbers going up quickly. Looking at our data, we expect sales to be above the numbers obtained in 2019 by Q2 of next year.
Kr: What will be the main characteristics of tourism post-COVID?
GH: Customers will continue to demand flexible options, as rules and regulations will keep changing quite a bit. I expect people to travel more in the next two years, as they want to meet their families and friends again. People also have their bucket lists, and I expect to see them visiting new places more often soon.
Containment measures will continue to exist going forward, and cleanliness measures will probably stick. Airlines and hotels will continue applying an extra level of cleaning for safety, and customers will also be more careful.
Finally, there will be more demand to discover local destinations. Before the pandemic, very few locals traveled in Indonesia for tourism. Now, people are more keen to explore their country. Short trips to local destinations will become more frequent.
Kr: Local companies such as Tiket.com and Traveloka have been leading the market in Indonesia. What has been the key to retaining this success against international OTAs?
GH: It all starts with the consumers. In Indonesia, trust is the number one factor. Consumers want to be sure that they will get their tickets after making a money transfer, so brand trust is essential. Other important factors are the ease of use, the vast availability of airplane tickets and hotel offerings, and finally, pricing.
Foreign OTAs usually cater to inbound tourists, but face a significant barrier in being recognized by local Indonesians. The other factor is that sectors like hotels are super fragmented. As an OTA, you need to have quite a large offline presence to acquire and incorporate each of these properties into your network. The more you can do so without an intermediary, the bigger margin you will get, and you can then pass those savings to consumers. Indonesia is a very price-sensitive market.
The last point is payments. Many international platforms may not include local online payment systems or other methods, such as direct bank transfers. We try to provide different options, and we are always careful in doing so with very low fees. These are some of the critical things that we have managed to improve compared to international OTAs.
Kr: Just over a month ago, you mentioned that Tiket.com would go public within the next two years, either through a traditional IPO process, a SPAC deal, or even by merging with another platform in the region. How is that process going?
GH: We are getting closer. 2022 will be the year. It will be a very positive development that allows us to grow quicker and in a more sustainable manner.
The tourism sector is very hot, and recovery will happen soon enough. A lot of publicly listed OTAs are profitable, and we are following that same path. 2022 will be a very busy year, and we are very optimistic about being able to grow better after this corporate move.