Education was one of the key topics discussed by global business leaders at the recent Business 20 Forum (B20), which was held on November 13–14 this year in Bali, Indonesia. The B20 was held alongside the Group of Twenty (G20) summit, which took place from November 15–16.
Jeff Bezos, executive chair of Bezos Earth Fund and executive chairman of Amazon, delivered a virtual speech at the event highlighting that education is key to global economic recovery.
He added that education can help tackle some of the major issues the world is currently facing. "Together with innovation, education, entrepreneurship, and supportive public policies, the world has emerged from various crises. Life expectancy is increasing, food production is increasing, and technology is advancing," said Bezos, who has in recent years invested in several Indonesian startups, including e-commerce startup Ula.
Elon Musk, CEO of Tesla Inc., who also delivered a virtual address at B20, said Indonesia has a promising future given its abundant natural and human resources. "Indonesia has energy and so many young people. The combination of the youth, energy, large population, and resources means that the future is exciting for Indonesia," he said.
Tomy Yunus, CEO and co-founder of Cakap, who also attended the B20 event, said: "The B20 summit is not only a showcase of the potential of Indonesia's economy but also shows how the country can contribute to the rest of the world. This is a huge motivation for me and the 'Cakap squad' to continue and improve the nation's human capital."
At the B20 and G20 summits, Cakap participated in an exhibition at Nusameta Pavilion, which showcased immersive technologies designed by homegrown metaverse software technology company WIR Group.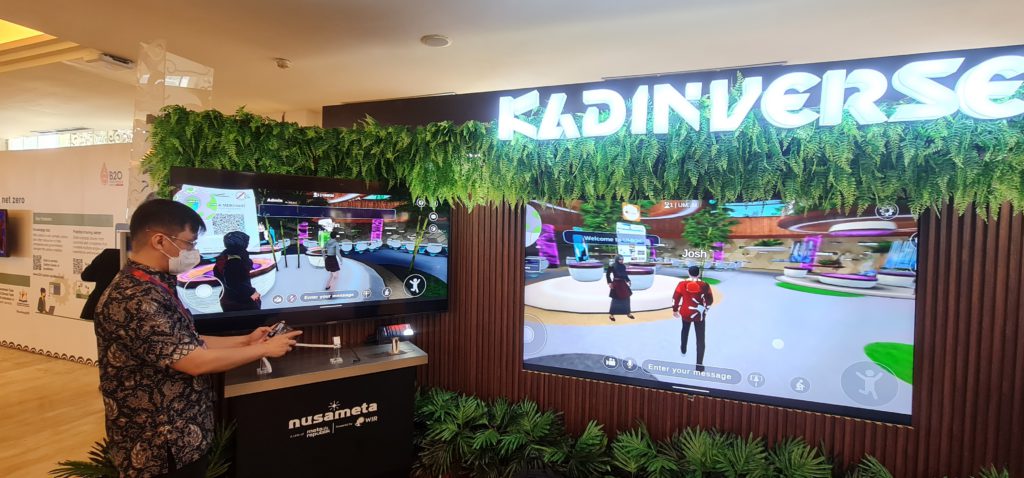 Cakap was also a participant in Kadinverse, an exhibition created in collaboration between the Indonesian Chamber of Commerce and Industry (KADIN) and the WIR Group, which presented the company's newest Web3 innovations as well as products from other small and medium-sized enterprises (SMEs) such as Natunamart and Crowde.
Besides being a platform for the edtech startup to present its latest business solutions, the B20 and G20 summits also highlighted the role of education in aiding global economies on the path to recovery.
"In this age of disruption, we cannot avoid innovation and collaboration, which are in line with the key messages at this B20 event. We hope that through the exhibition, the delegates understand the need for personal and organizational development. In fact, learning can now be tailored with various learning methods that are evolving and cutting-edge," Yunus added.
Besides education, another notable topic covered at this year's B20 summit was inclusivity. Oscar-winning actress and UN Women Goodwill Ambassador Anne Hathaway, who made a virtual appearance at the B20, said women should be empowered to take on a bigger role in post-COVID-19 economic recovery. "The pandemic has had a devastating impact on us all, but it hit women hard," she said. "Put the women at the heart of economic recovery."
Another major theme in the spotlight at the B20 was digital transformation. At the closing of the forum, Indonesian President Joko Widodo reiterated the importance of digitalization in accelerating economic recovery, especially for SMEs.
Cakap is a leading upskilling company in Indonesia that develops learning applications that connect students with professional teachers and industry experts through video calls and text conversations. Holding the ideal that everyone deserves a quality education, the Cakap education platform provides two-way learning interactions that allow users in various Asia Pacific countries to acquire knowledge and upskill themselves. Cakap is available on Google Play and the Apple App Store. The company provides educational solutions with an international standard learning curriculum to provide the best online learning experience. #SiapaCakapDiaDapat