More than a decade ago, Rishabh Mariwala joined Marico, a consumer goods behemoth in the beauty and wellness sector and a Fortune India 500 company. The firm was set up by his father, Harsh Mariwala, in 1990, but Rishabh was nowhere close to reporting to him.
"I didn't get to work with my father at Marico, because I was very junior in the organization," Rishabh told KrASIA in a candid interview. "Marico has a performance-driven culture, and based on my experience then, I was a very small fish in a very large pond."
While his father had transformed the family's trading business in spices and edible oils into a consumer goods giant and household name, listing the company on the Bombay Stock Exchange in 1996 and now maintaining a presence across 25 countries, Rishabh charted his own path, embarking on a journey as an entrepreneur in 2011 with beauty and personal care products company Soap Opera N More, and then putting on an investors' hat in 2014 by setting up a family office, Sharrp Ventures, to manage and grow the Mariwala family wealth.
Over the last few years, Rishabh has been juggling two roles. On the one hand, he has created the premium brand PureSense under Soap Opera; and on the other, he has turned Sharrp Ventures into a large, active family office that backs startups in India.
The Mariwala family office allocates about 20% of its funds for startups, venture capital, and private equity, writing checks ranging from USD 500,000 to USD 3.5 million. Since 2014, Sharrp Ventures has invested in ten venture capital funds and the same number of startups. Some of its significant investments include beauty and skincare unicorn Nykaa, beauty and baby care product portal Mamaearth, as well as early-stage VC funds Blume Ventures and A91 Partners. To date, he has done one partial exit—via Nykaa.
Now Rishabh is in the process of selling PureSense to Marico, which has been eyeing premium personal care, so that he can focus entirely on Sharrp Ventures. Rishabh wants to turn it into "an institution that attracts high-quality talent, has right processes and systems, and preserves and grows a multi-generational pool of wealth for the family."

KrASIA (Kr): Why did you set up Sharrp Ventures?
Rishabh Mariwala (RM): In 2014, Marico's dividend payout ratio went up significantly. At the time, I was looking to invest in a recycling business, but unfortunately, nothing worked out there. My father was very keen to put the money back into Marico. But as a promoter, if you put money back into the entity, you can't just take it out because it sends the wrong signals to the market. So I told him, let's not put all the eggs in one basket, let's diversify and invest in either equities or venture capital and private equity. He had seen my interest in startups already, so he backed me.
He recommended investing in the public market through equities, so that is where a large chunk of our investment is. He also gave me an opportunity to invest in startups, VCs, and PE. That was how Sharrp Ventures was formed. It is the dividend that we got from Marico that gives Sharrp the ability to invest in public and private markets.
Kr: How has the family office evolved since then?
RM: When I set up Sharrp, I pulled in Chaitanya Deshpande, former M&A head at Marico, who was on his way out of the company. We started working with multi-family offices, by giving them a clear mandate to invest only in equities and portfolio management services on our behalf, and not in structured products, debt, or gold. That's the piece in the public market.
As for the private market, we started with investments in VC funds because, initially, we did not understand the venture capital space but wanted to get our toes wet. Getting the quarterly reports from VCs, attending their yearly meetups, and understanding the ecosystem and the startup (backed by those VCs) got us involved in the space. We understood the metrics behind how venture capital works.
Along the way, we began to understand the entire ecosystem and then reached a position to do direct investments. So with the domain knowledge, an understanding of consumers having built my own consumer brand, and the entire ecosystem at Marico that we could access, we committed to direct investments. Since then, we have made a whole bunch of consumer investments from Series A to Series E.
Kr: What are some remarkable points in your family office's trajectory?
RM: Over the years, our ability to write larger checks has gone up. We have been able to participate in multiple rounds, and have made multiple co-investments with funds directly into companies. Thus from VC and PE funds, we have gone towards direct investments into companies by ourselves. We have also expanded the team, bringing in VC and PE professionals.
Going forward, we will definitely participate a lot more directly. Our focus is on the consumer, but we are evaluating edtech and fintech for investments. We are also going to write pre-Series A and late-stage checks.
Kr: What is your investment philosophy?
RM: The most critical part to us is the entrepreneur, the person who we are backing, and the ability of the entrepreneur to understand the sector and the existing businesses, and whether he or she is fulfilling some unmet consumer need. The intent of the entrepreneur and where he or she wants to take the business is important.
It is also critical to see who the other investors are as well, and how comfortable we are with them. If it is in an earlier stage, where we are a large investor, then of course, we will want a board seat. When we invest, we also see what visibility we would have into the company, what data we would get, and if we have a say in the company. We want to have a long-lasting rapport with the entrepreneurs, and be in sync with their vision.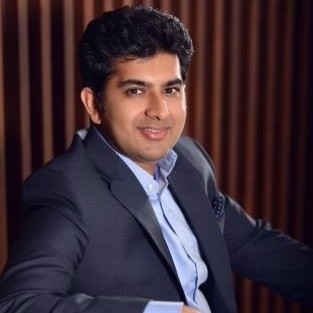 Kr: Why do you prefer investments in startups over venture capital funds?
If I am a limited partner of a venture capital firm, unless I am an anchor investor—which means investing a large sum of money—I will not have certain rights, such as to co-invest with the fund itself.
The second problem is the kind of data I will get. I will get the quarterly report and there will be the annual meeting for investors with portfolio companies, but what about in between? The quantum of access, engagement, understanding, and learning that I will have directly with portfolio companies is very limited.
As opposed to leaving it up to the general partner of the fund to make that call, when you invest directly, it is your investment rationale that will play out when you make a return on investments. It puts the onus on me and my team to back the right entrepreneurs, but the potential return is significantly higher. When you invest through funds, you pay fees to the fund—2.5% of the money you are investing in.
Moreover, there are very few funds that have returned capital and have a strong internal rate of return in India. The VC ecosystem in the country has not yet matured. Because we understand certain segments, we are willing to take the risk of us investing directly versus putting money into funds.
Kr: When you directly invest in a startup, do you consider its strategic value for the Marico group?
RM: There is knowledge that can definitely add value to Marico. For instance, how are startups so nimble that within two to three weeks of conceiving an idea, they can launch a product? In larger enterprises like Marico, the time period between the conception and launch is significantly longer.
But in terms of looking at something more tangible and strategic, like whether any of my portfolio companies be acquired by Marico, the answer is no. And the reason is sheer corporate governance, because the promoter group has invested in Sharrp. That's not the end game for us. I want to be at arm's length when it comes to transactions with Marico.
Financial returns is the first objective when investing in startups. And then the second is the strategic value we can give to them and they can give to me, because I am on the board of Marico.

Kr: So you do not look at M&A opportunities for Marico when you invest in startups through Sharrp Ventures?
RM: Not at all. In fact, we would not want to go down that route.
What we do before making an investment [in a startup] is give Marico the right of first refusal. If there is a meeting of minds between the entrepreneur and Marico, we let Marico take it forward. If Marico is not interested, then we come back into the picture.
We hold ourselves accountable to the highest levels of corporate governance. We don't want the perception to creep into the minority investors' minds that Marico has acquired a company where Sharrp Ventures was an investor. Marico is built not just for investors, but for employees and consumers as well. We do not want any rumor to impact Marico's goodwill in the market.
We also won't invest in a company that is in head-to-head competition with any specific brand where Marico has made a sizable investment.
Kr: What are the challenges faced by family offices?
RM: Adopting the mindset of an investor versus running an operational business. That's one.
Second, developing clarity on the objectives and strategy so as to serve the interest of all the members of the family equitably. Having each family member achieve his or her objectives with wealth in a structured manner is a challenge. Then there are things like succession planning, inheritance, along with building the right level of optimization and structuring [while investing the money], depending on the size of assets under management.
Kr: How different are family offices in India from those in the US or Europe?
The family office concept is very new in India. There are very few Indian family offices that have experienced a generational change. The family offices in the US and Europe have seen multi-generation evolution and have mandates far wider than just managing the financial portfolio, like covering aspects of their lifestyles—from concierge services to allocating allowances to members of the family—whereas Indian family offices are primarily concerned with managing the financial portfolio. However, they are becoming more and more structured, and some of them have begun to manage their family's philanthropy arm.
In India, every family office has its unique objectives and style, so it is impossible to generalize, but their contribution to the venture ecosystem is likely to increase. As an investor class, family offices are here to stay and are going to be a force to reckon with, because the need for domestic capital in the startup and VC ecosystem is critical.