After a brief break from online dating, Ahmedabad-based filmmaker Akshat Darji reinstalled a few dating apps last year to cope with the boredom of being cooped up inside his home as the country was under lockdown to curb the rising novel coronavirus cases.
"When I felt the need to emotionally connect with people last year, I reinstalled the dating apps I was using earlier. Since I could not meet anyone in person, virtual dating seemed like a safe option. I was pleasantly surprised to find that there were more matches from my vicinity compared to last year," Darji told KrASIA.
Darji was sure that even if it doesn't work out, he would have a friend to chat with. "I have been on many virtual dates, and every time it was a different experience. I met someone who shared a common interest in web series. Then someone who wanted to unlock the myths of the coronavirus. And well, a lot of the time, the dates were unfruitful due to poor internet connectivity or some other reason."
While he filled his time with online dating, Darji said the experience was nowhere close to going on an actual date.
Like Darji, millions of people looking for a partner or even a casual date over several matchmaking platforms had to compromise on their dating experience due to travel restrictions during several lockdowns India went through over the last year. On the flip side, dating apps such as Tinder, Bumble, OkCupid, and others have seen a meteoric rise in new user sign-ups.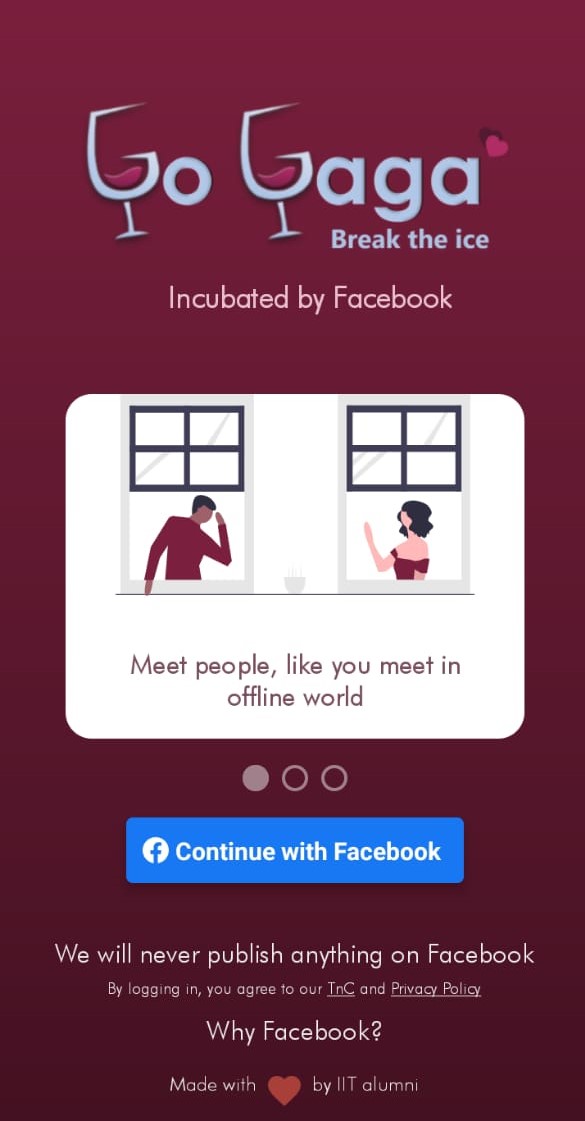 "There was a spike in the number of users in the initial months of the pandemic. I think most of the users were at home, so they downloaded whatever apps seemed interesting to them. It also brought a lot of organic traffic to our app," said Able Joseph, founder of Aisle.
A Global Mobile Consumers trend report 2020 said India recorded a 398% bump in daily active users on dating apps and a jump of 413% in downloads by new users.
Local matchmakers
While global majors like Tinder and Bumble continue to attract new users due to their popularity, local dating apps have added new features like video calls and pre-recorded video messages that could make users' dating experience over their phone screens a little better.
Less than a year old, local dating app HiHi managed to get over 400,000 downloads between August 2020 and May 2021. Its users are even ready to pay for features like a pre-match messaging option that allows one to court the other person they like but have not matched with yet. As a rule, dating apps only allow two people to speak with each other when they both right swipe on their profiles—a way to indicate they are interested in having a conversation.
GoGaga, a dating app incubated by Facebook, introduced a feature that allows users to play cupid for singles looking for a serious relationship.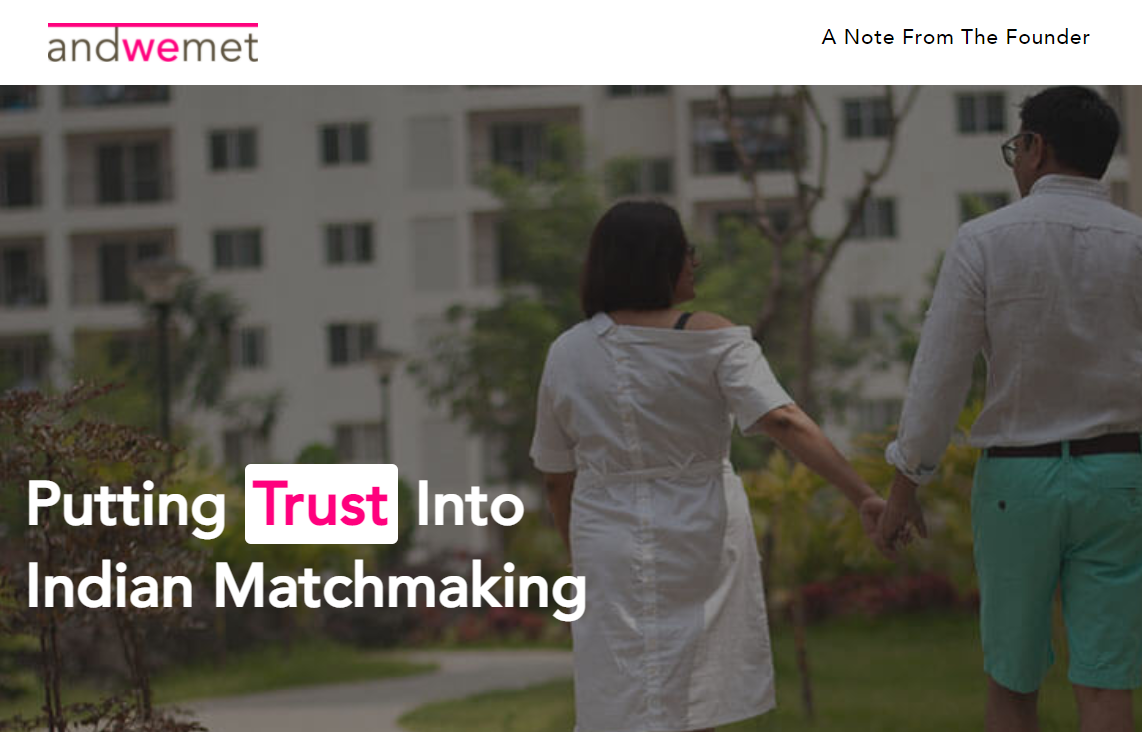 As Indians start getting vaccinated, another feature that is making rounds in the industry is the flexing of vaccination badges. Many users are filtering out matches who are not vaccinated. In the latest survey shared by dating app OkCupid, there has been a 1,400% increase in the phrase 'I am vaccinated' among its users in May compared to January.
These new features by Indian startups are translating into more users flocking to these apps. With over 7.5 million users, TrulyMadly is gaining popularity among Indians, while Aisle, which raised an undisclosed amount in its pre-series A funding round this year, has close to 5.3 million users. Despite these numbers, global dating apps still command a large user base in the country. Tinder was the leading dating platform in India in 2020, a Statista survey said. Sixty-four percent of the respondents in the survey preferred Tinder, followed by OkCupid, Happn, and Bumble. It is to be noted that the popular dating platform Bumble made its debut on the Nasdaq stock exchange earlier this year and raised USD 2.2 billion.
The changing dating culture
Traditionally, dating is frowned upon in India—especially in smaller cities. However, with people moving back to their hometowns, as remote work has become a norm, thanks to the pandemic, companies are seeing a rise in traffic from smaller towns and cities.
The left and right swipes over these apps are now not merely restricted to metro cities. While dominant players like Tinder and Bumble are largely utilized in metros, local apps see a huge opportunity in tier-2 cities that have a lower cost of living and are not as densely populated as metro areas. "We believe there is a huge potential in lower-tier cities. We are currently penetrating tier-2 cities by breaking the linguistic barriers of these markets. It is a great opportunity as most users have reverse migrated from tier-1 cities to their native," Jitesh Bisht, founder of HiHi, told KrASIA. The company is on its way to breakeven soon.
An important and probably one of the most critical aspects of traditional matchmaking in India is deeply rooted in its caste system—a hierarchical structure that divides people of the Hindu religion into four main categories—Brahmins, Kshatriyas, Vaishyas, and Shudras. Among many rules of the caste system, one of the most important is that people from two different castes are not allowed to marry. Local newspapers in the country are filled with matrimonial advertisements seeking brides and grooms from the same caste.
Beyond the caste-based system of matchmaking in India, GoGaga is working towards finding matches through mutual networks. "We figured there is a gap in the industry. There are two ends of the spectrum: traditional caste-based matrimony apps and hook-up-oriented apps that match you up with strangers in the vicinity. So, we established GoGaga with a vision to ensure people find trustworthy relationships through their network of friends who can vouch for the connection," said Neha Kanodia, co-founder of GoGaga.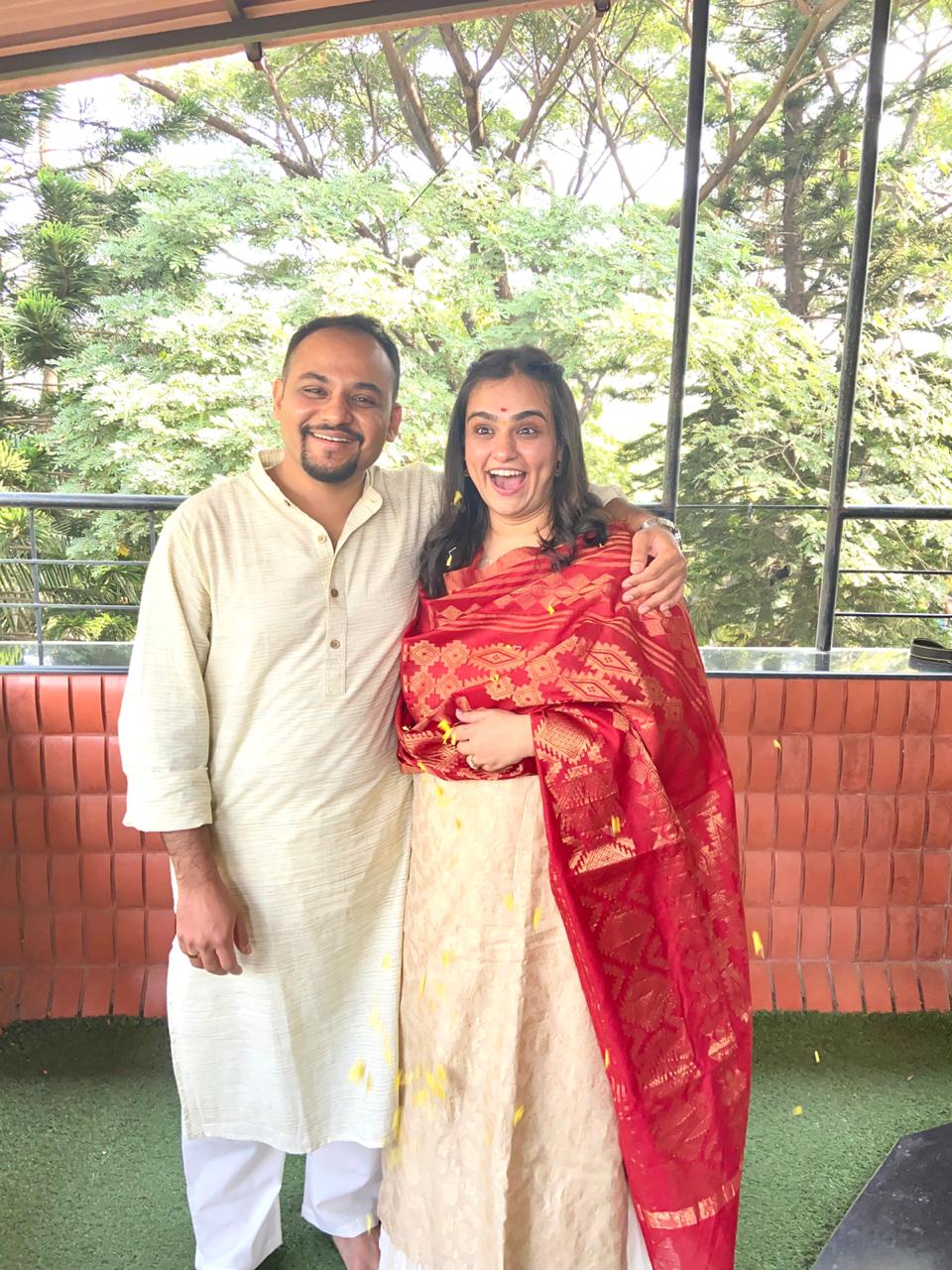 As the dating scene in India matures over time, the market for people seeking serious relationships over a one-time fling has also widened. A study by Bumble said that one in every three single Indians is looking for a committed relationship in 2021.
Last year, Pune-based 30-year-old psychologist Anouksha Pingle started contemplating her priorities in life. Nothing came close to finding love, or at least a companion. Finally, after three months of going through dozens of profiles on OkCupid and different phases of courtships, she found someone who she thought could be the one.
"I matched with Varun Bhide, who is a pilot-cum-doctor. After a month of indulging in small talk, we had our first video call. Months later, he flew to Pune to perform surgery and, that's when we met, in the midst of the global pandemic," Pingle told KrASIA.
Shalini Singh, founder of two-year-old dating app andwemet, believes finding a partner over the internet is a tough nut to crack, and only a few can handle the grind.
"The majority of individuals using online dating platforms find that looking for a date on such platforms is akin to hunting for their dream job. While all the platforms are working towards arresting this problem, the way they [apps] are built makes it difficult for them to solve these issues," Singh said. She added, "andwemet is for serious relationships. Our structure and methodology have always been that our members should know each other at a holistic level and not only based on their physical attributes."
Pingle is now happily married to Varun. When asked why she opted for online dating, she chuckled and said, "The app gave me a vast horizon to meet new people; otherwise, where do you think a psychologist would have met someone who is both a pilot and a surgeon in the pandemic?"