55-year-old Mukul Gupta is a retired technocrat who now lives in Ghaziabad, a city not far from India's capital New Delhi. He's been researching and investing in India's technology startups after retiring from U.S. software giant Adobe as a senior director of engineering since 2019.
"I don't like investing in the stock market or gold or mutual funds. I don't understand them. I had to invest somewhere, and especially something related to technology," Gupta, who has invested his money in three companies so far, told KrASIA.
In the last few years, novice and individual investors like Gupta have started to see value in investing in India's startup ecosystem—the third largest in the world—as technology companies have begun giving hefty returns in the range of 10x to 30x to their backers.
These unorthodox startup investors who want to experiment with this high-risk asset class by writing smaller checks are retired professionals and businessmen, those who never looked at startups as an investment opportunity.
Follow the money
In the last couple of years, as investments in Indian startups have shot through the roof, local businessmen with millions of rupees in savings have been feeling that they have missed out on the opportunity of investing in startups and have thus started to explore investing in this fickle, yet high-returns wealth class.
April 2021 was a great month for the Indian startup ecosystem, with eight unicorns entering the club. The funding in tech companies almost tripled to USD 4.6 billion in April 2021 from USD 1.6 billion in March 2021. In fact, in the last year, India's startup sector has not only survived the COVID-19 pandemic but has also thrived.
Angel network platforms like Inflection point ventures (IPV), LetsVenture, AngelList India, CIO Angel Network, CoCreate Ventures, and Indian Angel Network are helping bridge the gap between these new investors and startups.
The freedom to invest even a small amount of money that can range as low as INR 250,000 (USD 3,400) has given confidence to retail investors. The handholding by these network platforms has ensured retail investors don't need to have a lot of technical know-how to enter the startup ecosystem.
"One of my friends introduced me to IPV, which is an easy and secure way of investing in startups. I attended their virtual classes and invested with ease after understanding everything. The ticket size was also small," Gupta said.
Much like an institutional investor, this new breed of angels first tries out the product themselves to gauge a company's potential. Gupta, who made his first investment in Fitso, which claims to provide its subscribers with clean and well-equipped swimming pools along with trainers, took his wife to one of their centers.
"I asked her to give me her feedback after a few swimming sessions. That's how I did my due diligence and invested in the company," he said.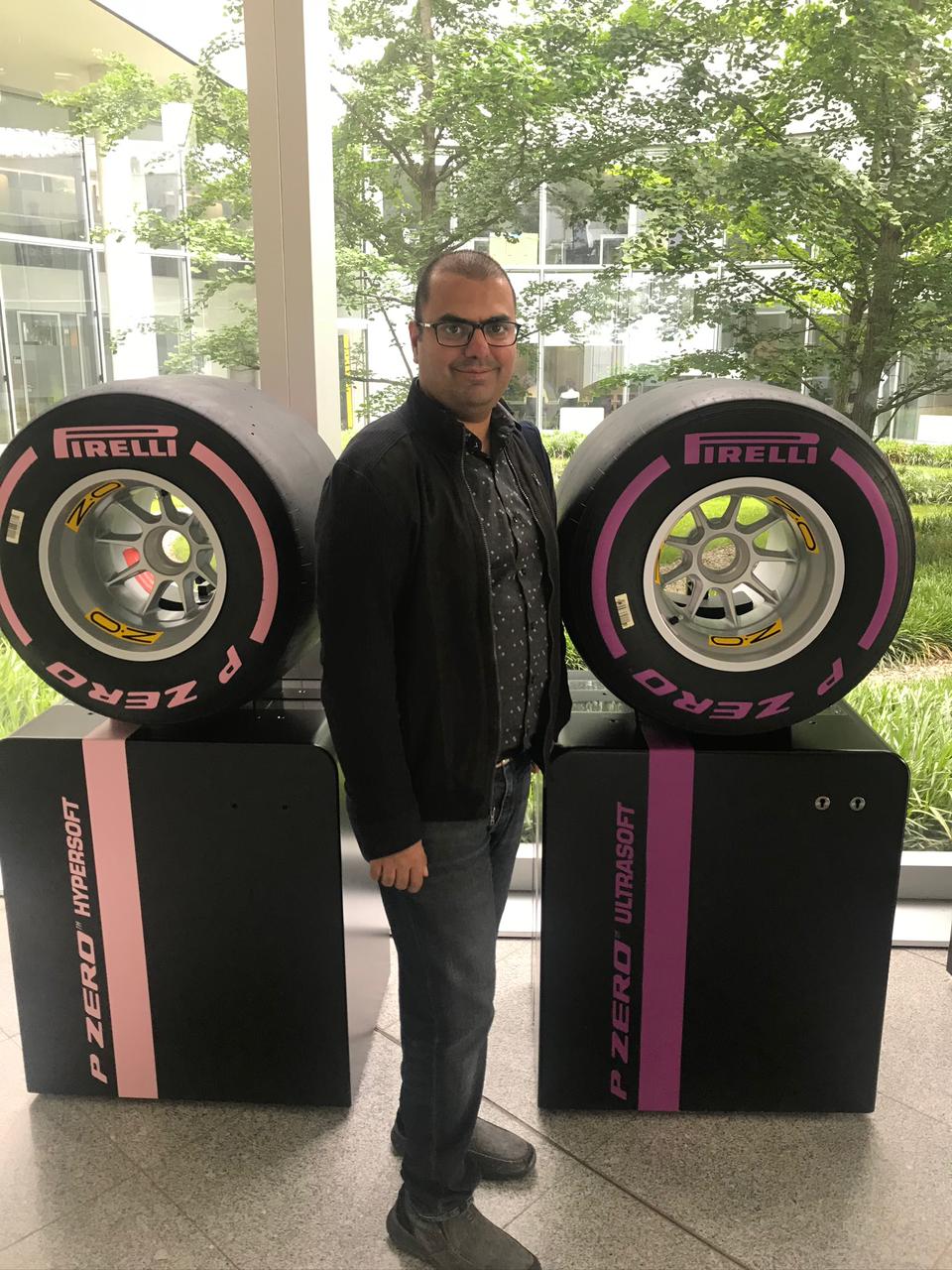 Unlike institutional investors who keep their investment locked in for more than five years, the retail investors exit once they make a quick buck. Within a year, Gupta exited all the three investments he had done with double returns.
"It is more of a learning engagement for me as it is not only about money," he said.
The story is similar to 40-year-old Karan Chandhok, who runs a tire business in New Delhi, and has invested in gold, mutual funds, and real estate but was looking to diversify his investments in startups. Like Gupta, he wasn't ready to invest millions as he was just dipping his toes in the startup world.
"Venture capital firms ask for a lot of money which was not possible. IPV asked for only INR 250,000 per startup, and the risk was really well distributed among other investors." In over a year, Chandhok has not only invested in eight startups, but he has also made 3x profit on his investment by exiting five of the bets.
Chandhok said that with his background in the automobile business, he made his first investment in a cab-hailing startup, BluSmart Mobility, that deploys only electric vehicles. However, he doesn't want to limit his investments only in the auto sector and prefers to diversify his investment in different types of startups like edtech and gaming.
Both Gupta and Chandhok started their journey into startups with Inflection Point Ventures (IPV) which has almost 3,400 such investors on board. Of these, 450 are first-time angels who have partnered with the firm in the hopes of making huge returns.
To be sure, not every individual investor who invests in startups through an angel investment platform ends up making profits. One such angel investor who spoke to KrASIA on the condition of anonymity said he had to suffer huge losses on his investment of INR 500,000 (USD 6,800) in a startup that makes organic sanitary products for women.
"I started investing in startups around four years ago when I was learning the tricks of the trade. An angel investment platform suggested that I invest in this particular startup. Although I didn't know anything about the product or the market, I went ahead and invested because I was so blinded by the whole startup buzz," the investor said.
Eventually, another company bought out the startup at a huge discount as it couldn't execute its plans. "I lost substantial money in that investment and learned my lesson that before investing in any startup, one should do his or her own due diligence and research about it. It was a good lesson right at the start of the journey."
Why Angel Networks?
These individual investors understand the risk that comes with putting their money in startups, and that's why instead of going solo, they prefer to invest along with angel networks as it helps them understand the nitty-gritty of the startup world.
More than 450 individual investors are a part of IPV and rely on its expertise for critical decision-making activities like due diligence, charting legal documentation such as term sheets, and shareholders agreements. It's a symbiotic relationship between startups, retail investors, and angel networks. Startups pitch their business to platforms like IPV because of their huge network of investors, which they want to tap for funding.

On being asked how the investors risk their savings to invest in such high-risk investment vehicles, Vinay Bansal, co-founder and CEO, IPV said, "We do not have a sales team to sell the idea. Community members talk to each other and share their experience of working with IPV."
According to a report by IBM Institute for Business Value and Oxford Economics, 90% of Indian startups fail within the first five years due to lack of innovation and unique business model. To instill confidence in these green investors, angel networks also invest with them in every deal. IPV said that not only does the platform invest as an entity, but one of the core team members also necessarily invests.
"Whether it's a CXO or a businessman, the nervousness while investing in the startups is the same. Everyone has read that out of 100 startups, only one succeeds, and everyone hopes they are betting on the winning horse. We help and guide them to do that," Ankur Mittal, co-founder, IPV, told KrASIA.
The angel platform charges a commission from the investor during the investment as well as when an investor makes an exit.
"All the investors on the platform understand that the investment is for the long term. The exit happens when it happens. But they understand that no business can be a short-term business. We don't hide anything from them. We lay the facts and let them decide. Every investment is for three to five years at least."
Some of the key startups in which IPV has invested are Milkbasket, which is in talks with Reliance for an acquisition, fintech major BharatPe, dating app TrulyMadly, Blu Smart Mobility, content startup Pencil, and language learning platform Multibhashi.
This year, it is planning to double its investment as well as deal numbers to USD 20 million spread across 60 deals from last year's USD 10 million it invested in 30 companies.
Value added investment
While raising money, startup founders prefer renowned angel investors to come on their cap table as they not only bring big bucks but give them access to their wide network of investors and sector expertise that can help them strike new business deals, identify revenue models, and scale rapidly. But, at the end of the day, any money is better than no money.
Mumbai-based content publishing platform Pencil raised USD 1 million in February this year in a round led by US-based venture capital fund SOSV, with participation from IPV and Artesian. The startup will use the funding to scale up its tech team as it plans to launch a reader app.

"Given an option, any startup would want to raise smart money [money along with the know-how of the investor] rather than just money. The name of the known angel investor does matter as they bring their network and expertise. That being said, when there is no option, any money is great money," Swarup Nanda, founder and CEO, Pencil, said.
During his fundraising, Nanda gained experience interacting with investors who quizzed him about printing rather than publishing, which would have been a more relevant question for a reader app.
"There are a lot of investors who have invested in startups even without understanding the concept. But our job is to explain to them what we do," he said.
Ram Bhamidi, co-founder and CEO of Circus Social, which raised USD 1 million in a pre-series A round led by IPV, said he would prefer to get money from investors who understand the business before investing. "Platforms like IPV do a lot of work with the investors and make sure that they are ready before the first call. The training is done which makes our life easier. The investor knows what to ask and expect," Bhamidi said.
Mittal from IPV said with India's startup ecosystem growing, angel investing has now proved itself to be one of the best asset classes. "Investors have become more eager to take risks. In fact, their risk appetite has increased, and so has their eagerness to know more about new technologies, innovations, and digital products or services."