Subscribe to our newsletter to read this first thing on Friday morning. This is the preview of what you will receive in your inbox.
It's been over a year since TikTok was banned in India. Its almost 200 million user base has been captured by a new crop of homegrown startups and American rivals that rushed to fill the vacuum left by the short video app backed by China's ByteDance.
A lot has changed since. The market has become crowded. Competition is mounting up. While the goal of making a profit remains a bit farther on. One interesting thing these companies are doing is latching onto the social commerce bandwagon. After all social commerce is expected to become a USD 16–20 billion sector by FY 2025.
For this week's big read, we looked at how Indian short video apps are embracing social commerce to earn money and stay ahead.
The Big Read
Indian short video startups are embracing social commerce amid increasing monetization pressure
As the competition becomes cut-throat in India's short video space with the presence of deep-pocketed players like ShareChat's Moj and Instagram's Reels, creating sustainable revenue models has emerged as a key challenge for smaller, local players.
Although there has been a rise in funding for homegrown short video startups following TikTok's exit, the checks have gone to the few that are leading the market. According to Pranav Pai, founding partner at 3one4, one of the earliest backers of short video platform Mitron, there is a concentration of funding in the segment as investors are starting to pick winners.
To get ahead of others by grabbing users and money at the same time, many short video startups have begun opening their platforms for commerce. At the end of the day, only those companies that have better retention, engagement, creator economics, and creator tools will be able to survive and thrive amidst the confluence of social and commerce.
"I think this decade is going to support the marriage of social and commerce," Pai believes. "Just like the short video companies that started doing commerce, you will expect the commerce companies to start investing in social."
The Weekly Buzz
1. Two top executives quit mobility giant Ola ahead of IPO in early 2022. Over the last week, Ola's COO Gaurav Porwal and CFO Swayam Saurabh have resigned, Bhavish Aggarwal, Ola's founder and CEO, told employees in an email. This comes at a time when the company is going through restructuring to focus more on new business lines. Reportedly, Ola is looking to re-enter grocery and food delivery verticals in the coming months under the leadership of Vinay Bhopatkar, former CEO of coffee chain Café Coffee Day.
2. India's D2C brands are riding high on VC support and digital adoption. The nascent space is witnessing it all—exponential growth, new and soon-to-be unicorns, funding deluges, mergers and acquisitions, startups targeting public markets, and a quick spate of Thrasio-styled firms buying D2C brands. And there is a good reason behind it: the D2C market in the country is expected to triple to USD 100 billion by 2025 from USD 33.1 billion last year.
3. Gulf Islamic Investments ramps up presence in India with USD 500 million investment plan. The UAE-based Shariah-compliant financial services firm is sharpening its focus on the Indian market, a year after making its investment debut in the country. The company plans to set up its first international subsidiary in India. Over the next three years, it will invest half a billion dollars in local businesses across the sectors, and partner with Indian startups eyeing the Middle East market.
4. Flipkart leads festive season sales, while Amazon sinks deeper into controversy in India. According to RedSeer, during the first leg of festive sales between October 2 and October 10, e-commerce platforms sold goods worth USD 4.6 billion. Flipkart group, which includes fashion portal Myntra, accounted for 64% of the gross merchandise value (GMV), while Amazon made up a mere 28% of the total GMV. The development follows a recent Reuters report accusing Amazon of allegedly creating knock-offs of Indian brands and promoting private labels on its platform.
Q&A Of The Week
3 observations on India's evolving edtech sector from BLinC Invest
Mumbai-headquartered BLinC Invest was one of the few VC firms to focus on the education sector as early as 2014. At the time, the first batch of local online education startups were struggling to survive. Seven years down the road, Indian edtech has become one of the most favored sectors for investors. The space has one decacorn, four unicorns, and has absorbed more than USD 4 billion in funding since 2020.
KrASIA spoke to Amit Ratanpal, founder and managing director of BLinC, on the key trends in the evolving Indian edtech space, which is expected to become a USD 30 billion opportunity over the next decade. According to him, there is both demand and talent to create at least another 15 to 20 edtech unicorns over the next five years.
Top Deals This Week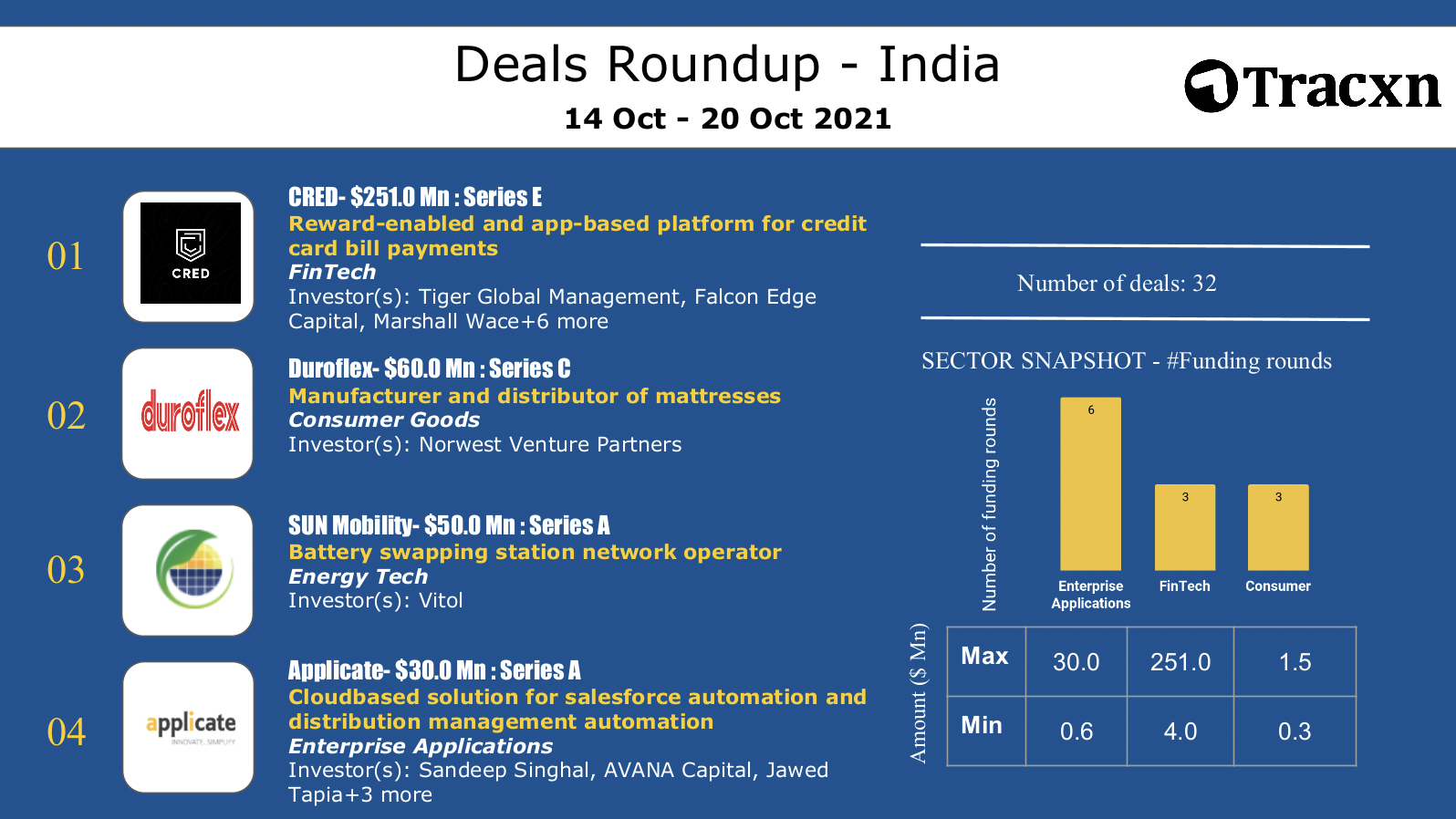 The Spoiler
Tune in next week to read about the rise of D2C beauty brands in India.