Recently, Roposo, one of the many Indian TikTok-wannabes, entered the country's thriving social commerce sector by blending the shopping function into its livestreaming sessions, which are hosted by the platform's content creators.
Users of Roposo who tune into its livestreaming sessions will be able to shop items recommended by the creators in real-time, the Bengaluru-based startup noted in a press release, saying it aims to build the largest live and virtual shopping mall in the South Asian nation.
The startup, backed by India's adtech unicorn InMobi, has been trying to monetize its service since 2017. As the short video space became crowded with intensified competition after the entries of a bevy of short video startups since TikTok swept the country with sensational success, efforts have shot up.
Roposo itself is one of these entrants. Launched as a fashion discovery platform in 2014, it switched to the short video format in 2017. In 2019, the startup was acquired by Glance, a subsidiary of InMobi. Glance focuses on providing locked-screen content across around seven markets in Asia. Thus, Roposo's creators also have a chance to go live on Glance locked-screen, where they get access to its 150 million-strong user base in India.
To better tap into live and social commerce, Glance said it would be acquiring Shop101 earlier this year. As it ventures into live commerce, Roposo has partnered with 250 brands to get their products on the app. It also claims to have 30 million monthly active users and more than 500,000 creators, reported local media Business Standard.
Roposo is not the first or only short video platform to add shopping elements to its service.
A rush to monetize 
Around a year ago, lifestyle video platform Trell forayed into the social commerce sector, with a focus on influencer-led commerce. The company offers a platform where users can upload 3-5 minutes long videos in regional languages to feature items in categories including fashion, beauty, travel, cooking, gadgets, and more. To facilitate commerce, it embedded shopping features in its videos, onboarded scores of brands including Aadar, Mamaearth, and Sanfe, among others, and enabled monetization for its content creators.
A year later, things are looking bright for the Bengaluru-based startup. Today, more than 50 million monthly active users have completed one million orders across its more than 500 brand partners, claims Pulkit Agrawal, co-founder and CEO of Trell.
"In the last one year, we have already been growing at 30% month on month," Agrawal told KrASIA. 
Trell and Roposo are among the many Indian short video platforms that have been making hay since India banned ByteDance's TikTok last year. Soon after, a flurry of homegrown short video apps flooded the market, and many struggled to retain their users, while monetization was a goal even farther on.
As the competition grew, creating sustainable revenue models also became a challenge for local players. The presence of deep-pocketed players like Moj and Instagram further heightened the competition.
Monetization conundrum 
For short video apps in India, monetization "has always been hard," Pranav Pai, founding partner at 3one4, told KrASIA. "In India, a business model that rely on ad revenue does not yet have access to as large a revenue pipe as the US and China do."
It's critical for companies to explore monetization channels outside ads early on, Pai added.
Echoing this, Shah told local media Mint, "It was very important for Glance as a group to have a strong monetization play." He added that, while the company was "strong" at advertising, it needed a "commerce player" to have a "stickier monetization plan."
Furthermore, while funding for homegrown short video startups soared following TikTok's exit, there's now a "concentration" of funding, Pai said. "Now what you'll see is not funding reducing, funding concentrating—now investors will start picking winners."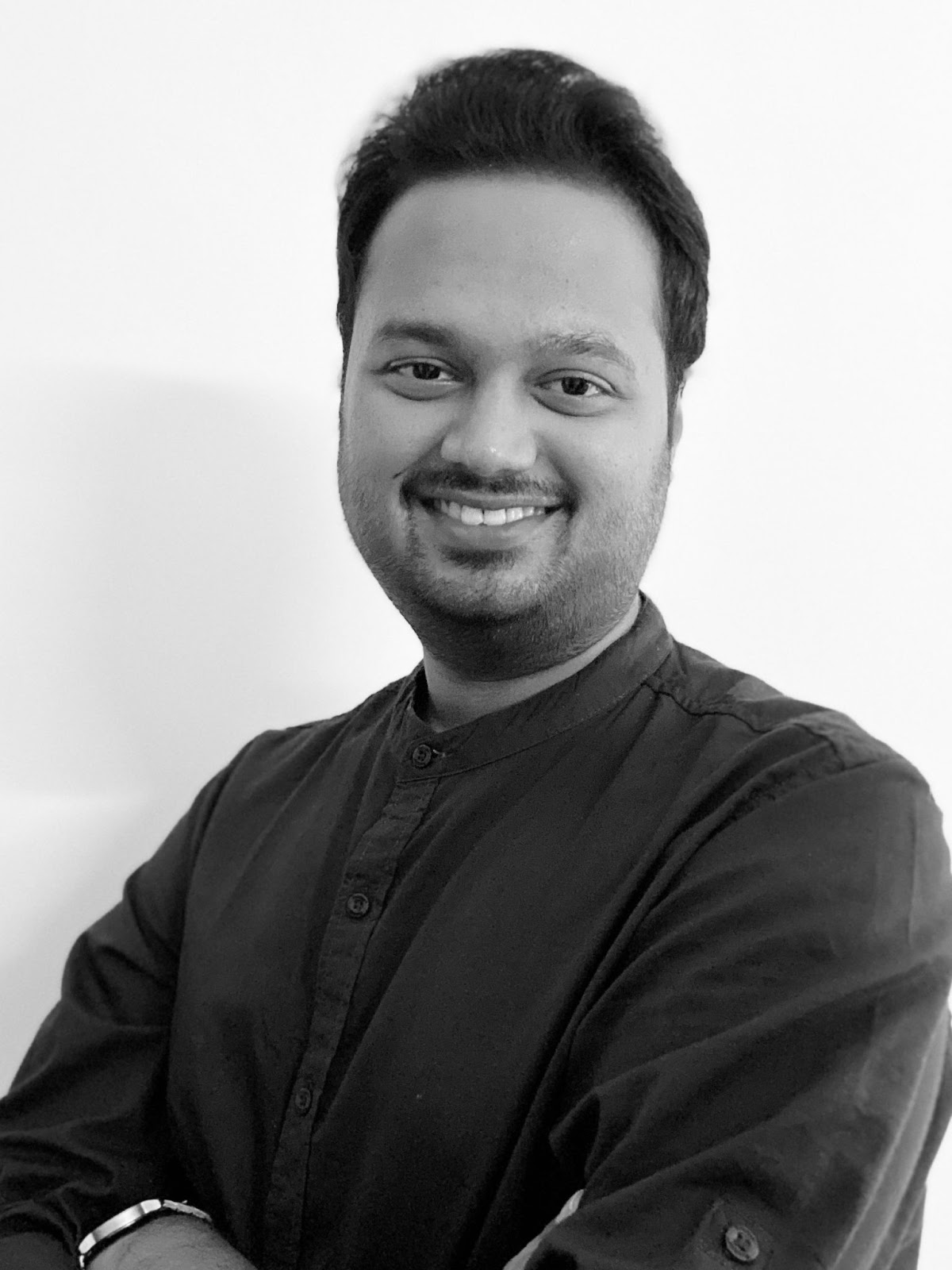 So far, Indian short video startups have amassed over USD 1.5 billion in funding. This includes VerSe Innovation, the parent firm of short video platforms Josh, Glance, and Mitron Tv. While Trell raised USD 45 million in July this year, short video app Chingari raised USD 13 million in April. Remarkably, the latter's new funding round came after its February announcement to enter the social commerce sector and rollout shoppable videos.
At the time, Chingari co-founder and chief executive Sumit Ghosh said the move would make videos on the platform shoppable and generate affiliate revenue. "A part of the revenues will be shared with the creators, making Chingari creator economy a full circle economy where creators get paid if their content makes money," he added.
Chingari was founded in 2018 and shot to fame last year after TikTok's exit. It allows users to upload and download videos, chat with friends, share content, and more. Like its counterparts in the crowded short video market, Chingari has been taking measures to monetize its platform and hence entered the social commerce space.
KrASIA reached out to Chingari but the company declined to comment.
Is social commerce the way forward?
As per a 2020 report by Bain and Company and Sequoia Capital India, India's social commerce sector is poised to hit USD 20 billion in gross merchandise value (GMV) in five years. By July 16 of this year, Indian social commerce startups had amassed USD 554 million in VC investments, according to a report by The Economic Times.
Given the considerable opportunity in India's social commerce sector, short video startups pivoting their business model to the industry is more or less a natural progression. Google-owned YouTube's recent acquisition of Indian social commerce startup Simsim also signals a growing interest in the two sectors coming together. With this acquisition, the tech behemoth is aiming to allow viewers to shop from local businesses.
"This is a fairly well-known use case where social platforms can be at the top of the funnel for very active commerce that is run by users—customer to customer or social commerce," said Pai. This has been a trend in countries like China as well, where short video leaders like Douyin, TikTok's sister app, and Kuaishou are growing their social commerce capabilities.
While this transition would typically take three to four years, Pai added that it is happening much faster in India. After TikTok's exit, there was a "very accelerated wave of migration" to the homegrown apps, which in turn has required the apps to "evolve faster."
Additionally, social commerce can help short video apps with another major challenge: retaining their user base. Pai explained that social commerce comes with three crucial retention magnets—sellers or content creators, brands, and finally, the customers' attention.
Trell is an example of these three verticals uniting.
The creator economy
While the company was founded in 2016 to provide "meaningful content" personalized to Indians, the team realized early last year that the content creators on the platform would be looking for ways to monetize their content. On the other side, there was a burgeoning customer base interested in the products the creators discussed.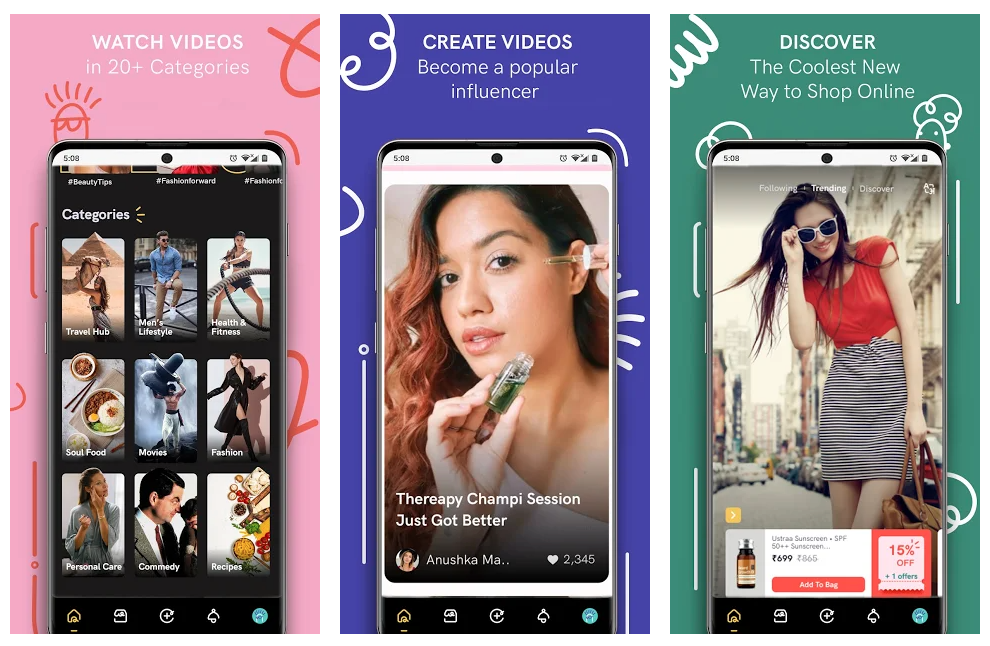 "We understood that people are looking to essentially buy the products, which in the form of storytelling, the creators are sharing," said Agrawal. "Moreover, brands are more than willing to enable influencer-led marketing today."
Trell began developing the social commerce concept last August. It built partnerships with brands and developed "advanced technologies and machine learning algorithms" to ensure brands connect with the right content creators. For each purchase made on the platform, Trell gets a commission from the brands, part of which it shares with the influencers.
In addition, Tiger-backed Moj recently told local media ET Now that it is experimenting with commerce and "running social commerce pilots." Meanwhile, women-only social community platform, Pankhuri, has also added shopping features to its videos.
Pankhuri allows women to upload 30-45 seconds long videos across beauty and wellness, attend live sessions, chat, and become part of interest-based communities. As the users started discussing the products they were using and shared feedback, it "opened up a window for commerce," Pankhuri Shrivastava, founder and CEO of Pankhuri, told KrASIA.
"India as a market has huge opportunities for social commerce because we tend to trust our inner circle the most, which is friends and family and their network," she added.
Mid-last year, the Pankhuri team realized that many women struggled to find the right products featured in the platform's videos.
"So we started listening to our users, and we realized that there are certain brands and certain budgets in which they would be most likely to buy a product," said Shrivastava. The startup then began partnering with brands and listing their products on the app.
However, unlike Trell, users cannot buy products within the platform. Pankhuri, instead, links the product to the brand's website, where users can complete the transaction.
Shrivastava claims the platform has 350,000 women, of which around 80,000 make monthly bookings, clocking around 8 million minutes of watch time per month. The startup is relatively new to the social commerce sector, having only launched shopping features late last year.
The company has built partnerships with around ten new-age D2C brands (value-driven brands that directly connect with customers sans the middlemen) such as Sugar Cosmetics and Arata to list their products on Pankhuri and hold live sessions. Alternatively, brands are free to list themselves on the platform. Women on the platform can also list the brands they are familiar with.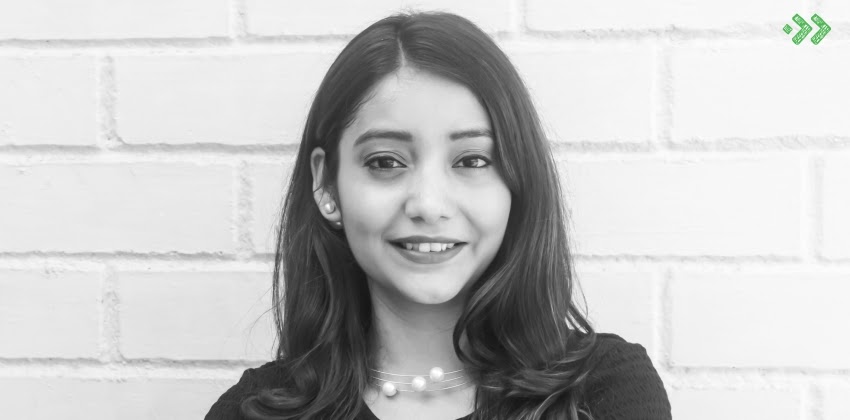 Like Trell and Chingari, Pankhuri also raised fresh rounds of funds this year. Led by Sequoia Capital India's Surge, the startup raised USD 3.2 million in July.
While these startups have some tall orders to meet, do they stand a chance against bigger, more established social commerce players in India?
Pai believes they do. "I think this decade is going to support the marriage of social and commerce," he said. "Just like the short video companies that started doing commerce, you will expect the commerce companies to start investing in social."
However, Pai added, the companies that succeed will be those with "better retention, better engagement, better creator economics, and better creator tools.." While many short video apps have amassed millions of downloads, "very few of them will retain enough people."
Ones that do will have a chance to raise higher funding and, in turn, may enter commerce to monetize their platform.
"The evolution here will be the transition from pure network effects towards a full business," he explained. "And they won't have ten years like Facebook; they will have to do this in three to four years. That's the opportunity and the challenge. You have to do all of this, and you have to do it very fast and in a very competitive environment."