In the first week of March, Bhavish Aggarwal, the 35-year-old co-founder and chief executive of Indian mobility giant Ola, invited journalists to show the 500-acre electric scooter manufacturing site, claimed to be the world's largest, in Krishnagiri district of the South Indian state of Tamil Nadu.
With an estimated investment of USD 330 million, this production facility, or as Ola likes to call it 'Future Factory', is expected to churn out two million two-wheeler electric vehicles (EVs) annually by June before taking it up to 10 million units by mid-2022. This will help Ola race past Hero MotoCorp, the country's largest two-wheeler player in India, which produces around 6.5 million vehicles a year.
Aggarwal has made it plenty clear that he is going for a large-scale play, catering to the global markets, and not just India.
"The only way we can create impact in electrification is by playing at scale. This business cannot be built by selling 2,000 vehicles a year," he told local media.
Aggarwal's ambitious plan to disrupt personal two-wheeler EV space in India took shape last year amid the pandemic. Till then, the company had been playing around with different propositions—running e-rickshaws, electric auto-rickshaws, and electric cabs in a limited capacity; working on EV charging solutions, and eyeing a swappable battery recharge business.
But last year when Ola's core cab-hailing business came crashing down due to restrictions on mobility and transportation due to COVID-19, Aggarwal swung into action to make sure its EV business takes off.
"Ola was struggling to match its revenues in line with its valuation. While Ola always had its eyes set on EV as a strategy to diversify its business, the COVID-19 pandemic has urged it to expedite that move and implement it with or without the market, the ecosystem, or the company being ready," said an industry expert, who did not wish to be named. "This move is more to do with justifying its valuation because EV is now the buzzword in the investor community."
It is to be noted that between December 31, 2019, and June 30, 2020, Ola's minority shareholder Vanguard slashed its valuation from USD 6.5 billion to USD 3.3 billion.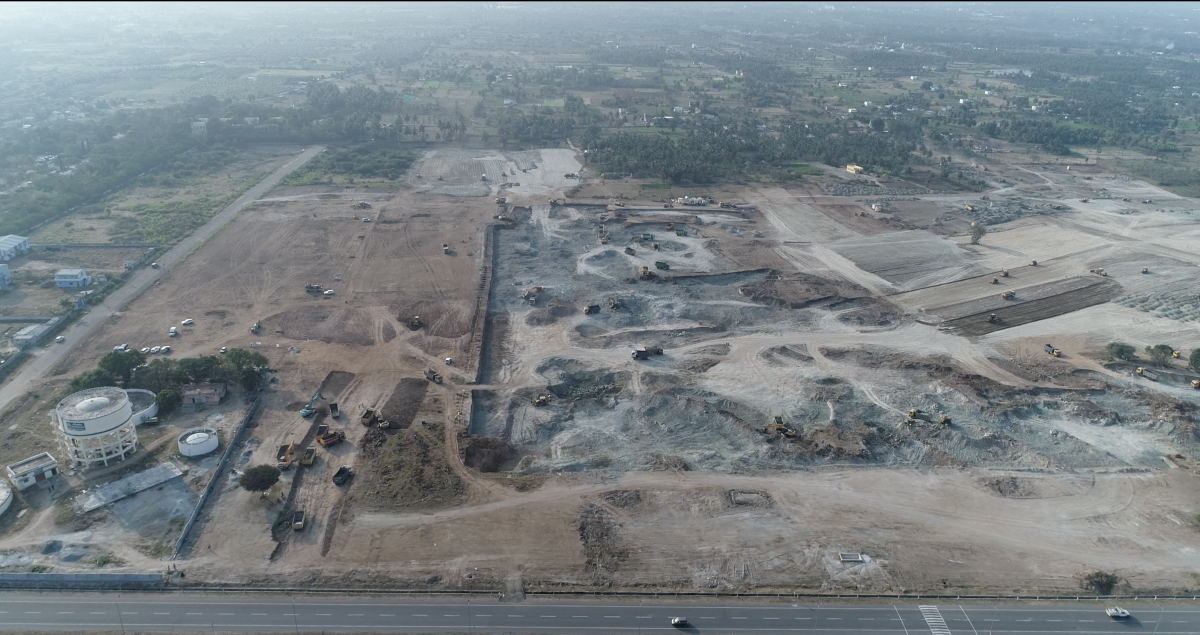 Counting on Ola Electric to drive growth
In May 2020, during the peak of the pandemic when Ola's revenues were down by 95%, Ola Electric acquired Etergo BV, an Amsterdam-based electric two-wheeler manufacturer for an undisclosed sum, to become a full-stack manufacturer of two-wheeler EVs.
Barely after two months of laying off 1,400 people across its mobility, financial services, and food business, the company in August, said it would hire over 2,000 people for its EV unit. Then in December 2020, Ola Electric revealed plans to set up an EV manufacturing facility as it scouted multiple sites in India and Europe to build a network of charging stations for electric two-wheelers.
Ola Electric is currently in talks with Singapore-based Temasek and its existing investors SoftBank and Tiger Global to raise USD 300 million in its bid to fuel its ambitious electric dream. Other backers of the four-year-old firm include Tata Sons Private Limited, Matrix Partners, and Pawan Munjal Family Trust. To date, it has raised about USD 307 million.
With its electric scooter, which is likely to be priced around INR 150,000 (USD 2,071) per unit, Ola Electric would compete with fledgling EV two-wheeler startups such as Ather Energy and Okinawa as well as fuel-based scooter and bike players Bajaj Auto, TVS, and Hero MotoCorp.
It is to be noted that Pawal Munjal, chairman, managing director, and chief executive of Hero MotoCorp, has invested in Ola in his personal capacity last March, while his company has been a backer of rival Ather since 2016.
Anup Jain, managing partner at venture capital firm Orios, which was an early backer of Ola, believes the company's entry into EV manufacturing space is not as much a challenge to homegrown EV startups as it is to traditional vehicle manufacturers in the world's largest two-wheeler market.
"Electric mobility is the future. Ola Electric was specifically raising capital for the manufacturing of EVs. So it is not a surprise," he said. "The legacy players in the two-wheeler space have now been challenged."
Taking a step back
Ola Electric was set up by Ola as an in-house unit in early 2017. In May that year, the ride-hailing giant kicked-off its first EV pilot in Nagpur, a tier-2 city in West Indian state Maharashtra, with a high-profile event, attended by India's transport minister Nitin Gadkari and the then state's chief minister, Devendra Fadnavis.
The USD 8 million-pilot included building battery charging and battery swapping infrastructure and running a fleet of electric cabs and electric rickshaws to see if e-vehicles are economically viable. Some nine months later, a Reuters report said, Ola drivers of electric cabs were unhappy with the high operating cost and the long wait time at charging stations.
After realizing that India wasn't yet ready for electric four-wheelers, in April 2018, the company unveiled "Mission: Electric." The initiative aimed to place 10,000 e-rickshaws and electric auto-rickshaws in its service in the next 12 months and bring one million electric vehicles on the road by 2021. To make that happen, Ola said it would work with driver-partners, vehicle manufacturers, and battery companies.

However, it was easier said than done. Ola needed money to drive its EV dream, if it didn't want to stress its core business. Less than a year after, in March 2019, Ola spun off its EV segment into a separate arm and began raising capital. It landed in the unicorn club when it received USD 250 million from SoftBank four months later.
Meanwhile, Ola brought Korean automobile makers Hyundai and Kia Motors onboard, selling them a stake for USD 300 million, as a part of a strategic partnership to develop EVs and infrastructure suited for Indian roads.
Despite raising a huge sum, many industry watchers feel, Ola struggled to come up with a sustainable business model. Initially, it wanted to replace its original fleet with electric vehicles, but when that turned out to be unviable, it started pushing EVs for three-wheeler vehicles. In the second half of 2019, Ola Electric shifted its focus to designing lithium-ion batteries, according to a report by local media Mint. The move was aimed at building a battery swapping business under the pay-as-you-use model for e-auto rickshaws.
Last year, when Aggarwal took direct charge of Ola Electric, he froze the three-wheelers and battery swapping business and diverted the resources to become a two-wheeler manufacturer. Amidst the continuous course corrections over the last few years, Ola Electric has lost two of its co-founder, Anand Shah and Ankit Jain, while a number of senior executives have also left the company.
In January 2021, Aggarwal registered another entity, Ola Electric Technologies, to manufacture parts and accessories of electric vehicles as it looks to become a full-stack EV manufacturer, offering two, three, and four-wheeler EVs.
Experts feel this is the opportune time for the company to make its mark.
When the petrol prices hit INR 100 a liter earlier this year, that came as a rude shock to consumers and triggered a move toward electric mobility, believes Orios' Jain.
"To their credit, Ola saw this coming, and therefore they made plans, raised capital a few years ago, and put those plans into motion at a time when consumers became sensitive," he said. "And nowhere is this sensitivity more felt than in the affordable personal vehicle market, which is the two-wheeler market."
Shivathilak Tallam, senior investment associate at Unitus Ventures, told KrASIA, that at a time when the Indian government wants 30% of vehicles sold in India by 2030 should be EVs, it is the right time for Ola to put all its weight behind this segment. The government has also pushed a range of incentives for EV adoption among consumers, such as motivate people to take loans to purchase EVs by making them tax-deductible, waiving road taxes, and lower tax rates for EVs.
Although the charging infrastructure may not be the best yet, Tallam said that what helps the company is that its target audience is young, upwardly mobile millennials who care about the environment and have the ability to afford EVs.
Bumps on the road 
Back in 2019, Ola Electric wasn't the only thing Aggarwal was restructuring.
Ola started cutting down on its food delivery business, which it had entered after acquiring FoodPanda in late 2017. Subsequently, it pivoted to focus on operating cloud kitchens that served its in-house food brands under Ola Foods. The shift, the company said, helped last year as consumers preferred ordering online rather than dining out.
Similarly, Aggarwal spun off Ola's financial services arm, set-up in 2015, Ola Money, into a separate company in late 2019. Six months later, Ola Money raised USD 27 million amid the pandemic with the aim to roll out innovative products.
However, it is the EV business Aggarwal is betting Ola's future on, as it waits for its ride-hailing service to recover fully. The company claims it has recovered in several key geographic locations and that its previous decline has nothing to do with its laser-sharp focus on EVs.
Even with an undeterred focus on electric vehicles, the road ahead for Ola Electric may not be as smooth.
Ramu Nair, Head of Business Operations, INVERS, a Germany-headquartered shared-mobility tech firm told KrASIA that the vehicle manufacturing space requires managing a lot of new aspects that are different from the ride-hailing business.
"Besides the need for very specialized manufacturing knowledge and experience Ola has built up by acquiring Etergo, Ola also needs to define completely new processes and partnerships," Nair explained. "For example in sales, building a dealer channel or working through retail, or figuring out how to manage after-sales service."

"In addition, ride-hailing in India is a market with only a few players such as Uber, whereas manufacturing of two-wheelers already has many entrenched players," he added.
Tallam agrees. He believes the entry of legacy players TVS, Hero, and Bajaj into the EV two-wheeler market could be a threat to some extent to Ola as the incumbents have distribution, financing, and supply chain already in place.
"Looking at Ola's history, they are definitely creating a new business model," Nair said. "Ola's success in EV space will also depend on how fast reliable charging infrastructure can be built and the speed of electric mobility adoption in the country."
According to Jayanth Kolla, founder and partner, Convergence Catalyst, a business consultancy firm, even as the industry is bullish on EVs, there are plenty of issues on the supply side, while the demand for EVs is limited currently.
"The EV industry right now is what AI was before 2016. The enabler technologies for EV like battery technology are not yet ready," he said.
"Having the grid network of charging stations logistically will also take some time to pull off. Besides, no one yet has an estimate of what kind of load it would put on the power generation and distribution grids when most of the vehicles are EVs and using charging stations," he said. "Since most of the power is generated from coal, there's a big question mark if EV is truly going to lead the green revolution."