The battle lines are being drawn in the Indian edtech space as two top players—Byju's and Unacademy—are out in the market, gobbling down one company after another to stay ahead in the game.
After all, both players are a little too well-capitalized. Over 75% or USD 1.44 billion of the USD 1.9 billion that Indian edtech firms raised between January and August 3 went to Byju's and Unacademy. Having emerged as leaders in their respective core categories—Byju's in K-12 and Unacademy in the online examination preparation space—the duo is eyeing new verticals to supercharge their growth.
It was only last year that the Indian edtech sector, which had been growing slowly but steadily over the past several years, became investors' darling. As the pandemic made edtech solutions critical for parents and students in the world's second-most populous country, investors pumped in USD 2.2 billion last year in the sector. To put this in perspective, Indian edtech companies raised USD 4.1 billion between 2010 and 2020, according to a recent report by RBSA Advisors. In 2019, the sector attracted a mere USD 400 million.
Fuelled by VC money, initial signs of consolidation in the segment started emerging by the second half of 2020. In their bid to increase user base and pad up product offerings, deep-pocketed edtech startups started buying smaller peers. According to the RBSA Advisors' report, the sector saw 17 mergers and acquisitions (M&A) deals last year.
However, this year, M&A-led growth seems to have become the prime focus for major edtech players. After all, edtech is set to become a USD 30 billion market over the next decade, from the current USD 700–800 million. KrASIA looked at major edtech players' acquisitions and the strategy behind them.
Byju's shopping spree
The success story of USD 16.5 billion behemoth Byju's began with the acquisition of Specadel Technologies in early 2015.
Specadel Technologies was a mobile learning platform that partnered with content providers to reach learners across ages. At the time, Byju's was a three-and-a-half-year-old offline chain of tuition centers for students in 8th to 12th grade, as well as students preparing for competitive exams. It had recently begun offering tablet-based video courses. To scale its reach further, Byju's was looking to roll out a mobile app, and Specadel fit perfectly into that agenda. Specadel's acquisition gave a sound footing to Byju's vision of launching edtech products.
Following the Specadel's merger, Byju's was able to land a USD 25 million check from Sequoia in July 2015—the much-needed Series B round at a time when edtech wasn't on the radar of top-tier VCs. Then, just a month later, it entered the online education space by launching an app with its own proprietary content. The move also marked Byju's full-fledged entry into the K-12 segment.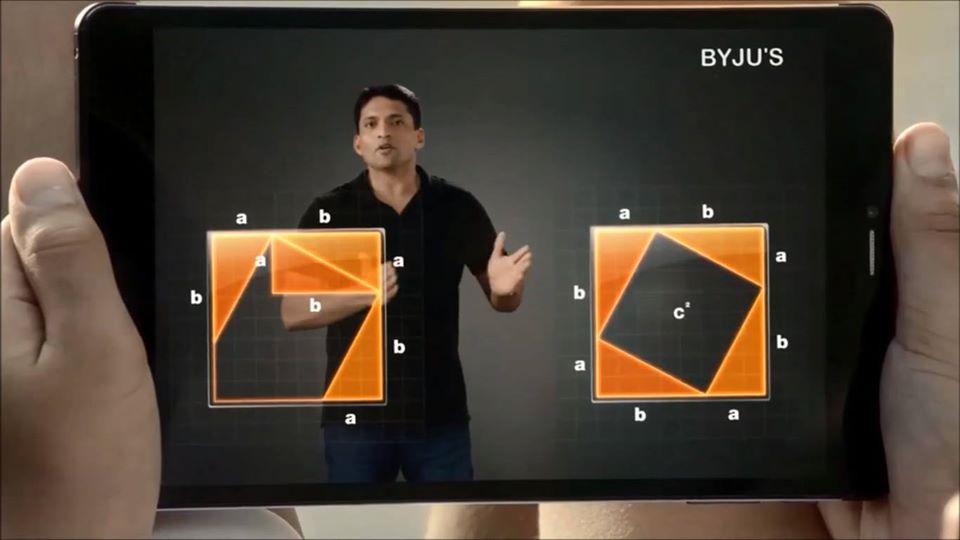 Byju's hasn't looked back since then. Between 2016 and 2019, it bought a total of six companies, of which none stood out much. The deals with TutorVista, Erudite, and Osmo were mainly driven by its ambition to venture into the US market, while others contributed to its content and technology. Only one of them, Infiken Internet Labs, which provided computer and data-related services, was shut down.
All these acquisitions were small-scale and didn't help the company as much as it expected. Specifically, the acquisitions it made to enter the US market fell short of expectations as its direct foray into the country remained a dream.
Only after the pandemic hit, and Byju's was flooded with billions of dollars from VCs, did it make a slew of eye-popping acquisitions.
With a war chest of USD 1.8 billion fuelled by investors since 2020, Byju's has shelled out USD 300 million for coding tutoring startup WhiteHat Jr., close to USD 1 billion for offline coaching chain Aakash Institutes, USD 600 million for higher education startup Great Learning, USD 150 million to acquire direct competitor Toppr, and USD 500 million for US-based digital-book reading platform Epic.
The company's smaller acquisitions include doubt clearing app Scholr, virtual science laboratory assistant LabInApp, on-demand tutoring platform Hashlearn, and artificial reality startup Whodat, which it bought last week to create immersive content.
It is worth mentioning that Scholr wasn't Byju's first choice in the doubt clearing segment. It picked Scholr once its long-standing negotiations with category leader DoubtNut reportedly fell through over its valuation.
Looking at these acquisitions, it is clear that most of the money has gone into four things. Bolstering its presence in the test prep space by taking over Aakash; clearing out its rivals like Toppr; adding new offerings—coding, higher education courses, doubt clearing, on-demand tutoring, and virtual lab assistance; and grabbing hold of the US market through Epic.
Overall, the company bought seven startups this year, compared to two in 2020. It reportedly scooped up mock test platform GradeUp as well a month back, but the deal hasn't been confirmed yet.
Unacademy ventures into new territories  
At USD 3.4 billion, Unacademy is the second most valued edtech startup in India after Byju's. The Bengaluru-based firm was started as a YouTube channel for coding lessons by Gaurav Munjal while he was still an engineering student in 2010. He established the company in 2015—the same year when Byju's made its online debut—to connect educators and students in the competitive exam preparation space.
In mid-2018, after raising USD 21 million in its Series C funding round from Sequoia Capital and Nexus Venture Partners, Unacademy acquired its five-year-old bootstrapped rival, WifiStudy.

Before the COVID-19 hit India in early 2020, Unacademy raised USD 110 million from General Atlantic and other existing investors. In March 2020, five days into the nationwide lockdown, the startup acquired Kreatryx to strengthen its exam preparation portfolio. Unacademy's appetite for complementary edtech platforms was fuelled by a USD 150 million check from SoftBank in September 2020. In the last 16 months, it has bought nine education technology firms.
Of these, five acquisitions—Kreatryx, PrepLadder, Coursavy, NeoStencil, and HandaKaFunda—strengthened Unacademy's position in the online test preparation segment. Other companies it bought include TapChief, a networking platform for professionals to land short-term projects, competitive programming startup CodeChef, and Mastree, a subscription-based platform catered to fifth to eighth-grade students for science, technology, engineering, arts, and math courses.
These three acquisitions paved the way for Unacdemy to enter new segments—coding, job-hunting, and K-12. The platform now features live courses for coding and school curricula for grades sixth to twelfth. It operates on a separate platform called Relevel for job seekers. Unacademy founder Munjal now plans to directly lock horns with Byju's as he charts out a plan to enter into the higher education segment, where Byju's recently entered after acquiring Great Learning.
Unacademy also recently bought game streaming platform Rheo TV, although it is not entirely clear how it will leverage the platform. The founding team of Rheo TV has joined Relevel.
So far, Byju's and Unacademy have remained focused on their respective core areas. However, with the two giants out on a shopping spree, they are slowly getting into each other's turf.
The rise of challengers 
Aside from the top dogs of India's burgeoning edtech space—Byju's and Unacademy—a few other edtech firms are also playing their role to consolidate the sector.
UpGrad, which partners with universities to provide certification courses online, recently became the third Indian edtech unicorn post the infusion of USD 185 million from Temasek at a USD 1.2 billion valuation. In July, the company set aside USD 250 million for acquisitions to drive non-linear growth over the next seven to nine months. The same month, one of its biggest rivals, Great Learning, was acquired by Byju's. This means UpGrad is now up against deep-pocketed Byju's, which is venturing into adjacent edtech segments after dominating the K-12 space.
However, UpGrad is not likely to lose to Byju's easily.
It has been strategically strengthening its position in the higher education segment while diversifying its revenue streams. Since last year, the six-year-old startup has acquired four firms, including exam preparation platform My Gate Academy, recruitment and staffing solution Rekrut India, video-based learning platform Impartus, and Knowledgehut, an upskilling platform for professionals.

Online executive education firm, Eruditus—one of the oldest edtech players in India, which raised USD 113 million last August—spent USD 200 million earlier in May to acquire iD Tech, a California-based kids-focused startup to strengthen its global presence. Eleven-year-old Eruditus is present in the US, Brazil, Europe, the UAE, China, as well as in a few Southeast Asian countries. Moreover, it has just raised a USD 650 million funding round from Accel US and SoftBank at a USD 3.2 billion valuation, which made it the fourth edtech unicorn in the country. It reportedly plans to use the fresh capital to fund acquisitions across India and abroad.
Meanwhile, one of Byju's major rivals in the K-12 space, Vedantu, has been bolstering its position in the market since earlier this year. The decade-old firm made its first two acquisitions in 2021—doubt-solving app Instasolv and personalized learning platform Pedagogy.
Standing its ground has become all the more important for the company because Byju's has managed to take over Toppr, one of the biggest players in the K-12 space. Last week, local media Entrackr reported Byju's was looking to buy Vedantu for USD 800 million. Vedantu co-founder Vamsi Krishna has denied the claims, saying they are "not even remotely considering anything of this sort."