AI is still in its early stages in Southeast Asia. Some countries are implementing initiatives to build the digital infrastructure and data ecosystems, with Singapore, Malaysia, and Vietnam leading the charge, according to a McKinsey report.
Machine learning, a subset of AI that trains computers to find patterns in big data sets to draw conclusions and make predictions, is the bedrock of most use cases—from chatbots to driverless cars. Annotating one hour of video content can take eight hours—or more—while the AI software has to process millions of data inputs in order to be effective and reliable.
Malaysia-based Supahands has carved out a niche for itself as an end-to-end data labeling partner that provides training data for AI and machine learning. It does so via a crowdsourced workforce of 16,000 "SupaAgents" across Southeast Asia, as well as their own proprietary technology to prepare different types of training data sets.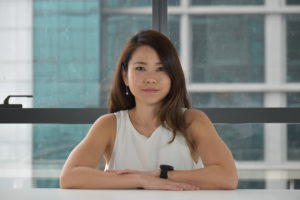 The in-house software includes SupaAnnotator, an image interpretation tool with customizable labels such as 2D bounding boxes and polygon annotations, and SupaMiner, a data management platform for image-to-text, video, and audio transcription projects, which can determine metadata for tagging and categorization.
"Looking at the machine learning process as a whole, data labeling is an important part of the puzzle and simultaneously one of the most time-consuming and laborious tasks to be done when developing a model," said co-founder and COO Susian Yeap. "Given the more repetitive nature of the tasks, the workforce we already had on hand, the infrastructure we could put together, and the general market opportunity—it was the perfect fit."
Supahands wants to free up the bulk of an AI engineer or data scientist's time by taking over the labor-intensive tasks of data preparation and labeling, helping their clients deploy their AI models faster. Use cases range from autonomous vehicles to facial landmark recognition and geospatial imaging across several industries, though a chunk of the revenue comes from retail AI and agtech verticals.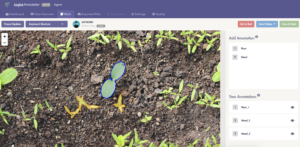 "To give you an example, we have a retail client whom we helped with real-time shelf tagging," said Yeap. "For them, we reviewed over 750,000 images a month with a team of more than 350 SupaAgents and an image annotation accuracy of over 95%."
For all the glitz and glamour associated with the promises of AI, the collection and labeling of huge, localized datasets are the necessary grunt work in the AI supply chain. But it presents a large market opportunity. Industry analyst Cognilytica puts the third-party data labeling services market at USD 1.7 billion in 2019 and is predicted to grow to over USD 4.1 billion by 2024.
Supahands has helped Ibotta, a US-based consumer tech company process 300,000 to 600,000 receipts per month and AI firm Viscovery to categorize 200,000 images saving its client 20–30% of time. In 2019, it raised an undisclosed amount of Series A funding led by social venture capital firm Patamar Capital alongside Cradle Seed Ventures, for further expansion in the region.
Sexist algorithms
But there's also another side of the technology Supahands is not shying away from. The AI/ML world has a history of not only injecting gender bias into software, but also to amplify it in the algorithm. While the future of AI shines bright, it is especially worrying that women will not only have to contend with everyday sexism, but also from that of technology.
"If five 20-year-old men were to create a chatbot, the finished chatbot will sound like a 20-year old man," Yeap asserts. "How could it not?"
In an industry where professionals are overwhelming men, Supahands is setting an example. Female employees make up about 50% of the workforce, and this is consistent across its leadership, in tech, as well as in the SupaAgent teams.
"From an AI development standpoint, it's crucial that the technology provider is aware of the high tendency to create biased machines and to actively ensure as many variances and as much diversity as possible in the process," explains Yeap. "We play our part by providing quality training data to our clients with as little bias as possible. In fact, our tech team consists of 51% women and five different nationalities—an accomplishment that is rare in the industry."
Keeping the balance
However, when asked if Supahands hires with a diversity objective in mind, she responds that they don't. The company emphasizes the importance of hiring people who think differently, and along with that, naturally, come those who have different backgrounds in terms of culture, race, and gender.
"We don't just look for female engineers and female business operation managers to tip the scales," said Yeap. "We are just looking for the best engineers and the best designers, and based on these hiring principles and the people who walked through our door, this happens to be how our team looks like today."
This starts for her with the individual's mindset. "It's crucial for women to stop putting a label on ourselves and seeing ourselves as 'women in tech,'" she said. "We should present ourselves as the working professionals and industry experts we really are—software engineers, data scientists, programmers, and CEOs."