Bike-sharing company Ofo confirmed previous reports to us that it's significantly scaling back its global ambitions, including in Asia.
It's only retaining four Asian markets outside of China: Singapore, Hong Kong, Japan and South Korea, said Christopher Hilton, Ofo's head of communications and public policy for Southeast Asia, in an interview with KrASIA. The company is entirely withdrawing from India, and some other Southeast Asian countries it had entered, including Thailand and Malaysia.
This is all in a bid to be profitable by the end of the year, Hilton says – a plan that's now on top of Ofo founder DAI Wei's mind. Ofo had embarked on an ambitious international expansion plan since last year to enter into 21 countries/regions, spreading across Europe (France, Germany, Spain, Austria, etc.), North America (the U.S.), as well as Asia (Singapore, South Korea, and Japan).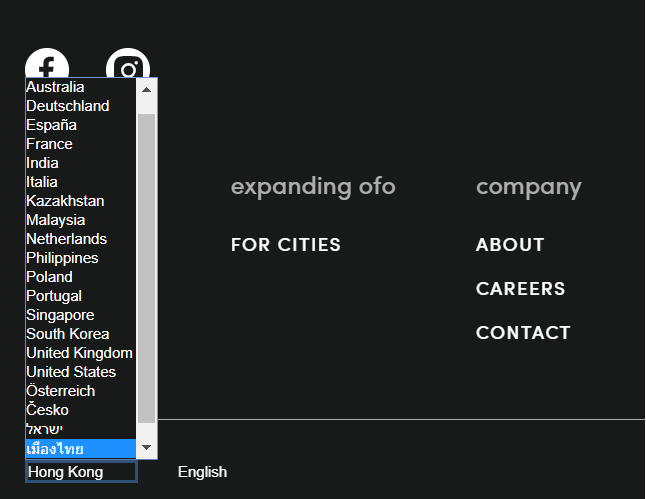 Since early July, there has been a flood of coverage on the Beijing-based company's global retrenchment to exit markets like Germany, Australia, Israel, and India, as well as to dial back its operations in the UK and the US.
In the markets it chose to retain, Hilton says, Ofo is confident it can achieve profitability within the coming months. Singapore is a good example of a city that's been working well for Ofo, he points out. And with their densely populated cities and well-integrated public transport system, Japan and South Korea are on a similar path.
This is a thin silver lining for the bike-sharing company which has come under immense pressure recently, due in large part to widely-tipped cash woes amidst the relentless and on-going competition.
Mergers, Cash-flow and Layoffs
Five years into its course, Ofo is probably going through one of its most difficult times right now, both in its home market and overseas markets.
Rumours of a possible merger with either Didi or an acquisition by Alibaba have been making rounds. Chinese local media reported of cash flow issues inside the company, amidst Dai's attempts to keep Ofo independent. There were also rumours of layoffs. In June this year. Local Chinese media outlet Huxiu (link in Chinese) had claimed up to 50 per cent of its staff were cut, citing anonymous sources close to the matter.
Mobike, one of Ofo's largest competitors in China, was acquired by local on-demand services provider Meituan-Dianping for US$2.7 billion in April this year.
According to startup database service JingData, Ofo to date has raised more than US$2.4 billion from investors including Chinese ride-hailing firm Didi Chuxing and Alibaba affiliates, although some of that money was raised in the form of debt – interpreted by some as a sign of financial distress. 
With the bike-sharing sector becoming saturated, competition also became fierce. And it looks like Didi Chuxing started developing its own interest in the space, sidelining Ofo in spite of its own investment in the company.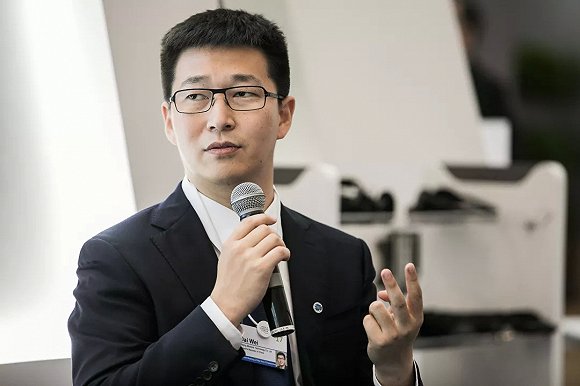 Sources close to Ofo told KrAsia that it will face a hard time staying independent, and that it will likely have to take up an acquisition offer, whether it comes from Didi, Alibaba, or someone else.
Hilton declined to comment on possible mergers and the company's alleged cash flow issues.
As of now, the official course is for it to stay independent and reach profitability in the markets that show the most promise, like Singapore, by the end of this year. In places like India, "the path to profitability would have been longer than Ofo planned for", Hilton admitted.
The Singapore team has seen no changes in headcount, he said, although the international operations team has dropped to twenty-something from "a little over 30", due to a shake-off of "some redundancies." 
In Singapore, Ofo, like rival Mobike, does not take deposits from users but offers options for 7-day and 30-day passes for those don't want pay for each individual ride. The 30-day plan goes for under SG$7,  or a little over US$5. 
"We see thousands and thousands of Ofo customers that are on the monthly plan, who are allowing the Ofo pass to auto-renew every month," Hilton said. That generates a more consistent stream of revenue for the firm.
Possible price increase in Singapore
But even in bike-sharing friendly Singapore, some customers have been unsatisfied, complaining about unauthorized transactions on their accounts and credit cards.
Hilton agreed that those were "arrears that are not meant to occur" and that the company "responded to it aggressively" – by giving customer refunds.
Hilton says this only occurred in a small number of cases, at a company that deals with "millions of small transactions weekly", and that he disagrees with the characterisation as an "unauthorized transaction".
"If you end a trip today and you lock the bike, but the bluetooth locking device doesn't send a signal back to the server that you locked the bike – which is possible for any number of technological reasons, it's possible that you get charged additional 50 cents,"  he explained. "On occasion there are these little mistakes that happen, and when they do, we respond to them."
Some of the issues, we learned from a separate source, were related to buggy technology, which wasn't uncommon at Ofo.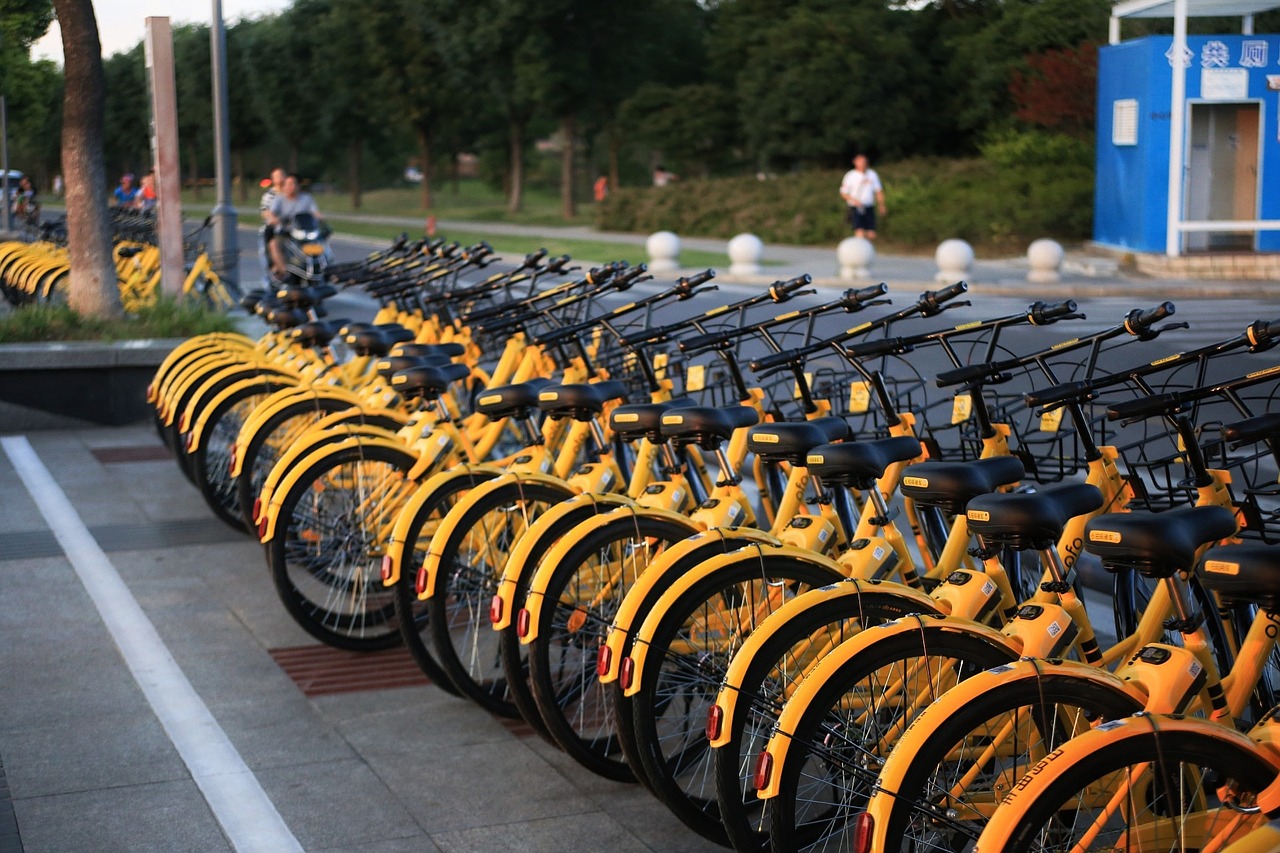 Now, in Singapore, Ofo has to cope with tightening regulations that will add financial strain.
A new regulation requires bike-sharing firms to pay a total of S$60 (US$44.06) for both a licensing and a security deposit (S$30 each or US$22.03) for every bike that Ofo puts on the streets of Singapore. The company is intending to put 80,000 bikes on the streets of Singapore, which would represent a large capital outlay when the regulations kick off in October.
Hilton said Ofo would have to "take into account we are going to have a capital outlay in the several million dollars to apply for this licence" in Singapore, and is not ruling out that the company might increase the price of its monthly passes eventually.
He also conceded that the regulator's decision on the matter is "probably set in stone as possible". 
But he's staying optimistic about the company's future. He said Ofo is not ruling out returning to countries such as Philippines, Thailand and Indonesia in future, and is mulling the idea to launch e-mobility devices, like scooters, in Singapore in the near future.
Editor: Ben Jiang