On a Tuesday morning in January, 24-year-old Mumbai resident Amol Patil, who runs a small neighborhood store, couldn't be more excited as he was going to host one of the world's richest men Jeff Bezos, founder and CEO of Amazon, in his store.
Apart from meeting Bollywood celebrities, Bezos took out time to visit Patil's family-run store in the city that doubles up as a last-mile delivery hub for the online retailing giant in a two-kilometer radius. Pictures of Bezos hand-delivering an Amazon package, while standing behind a counter lined up with glass jars full of chocolates and other condiments, were all over Indian media last month.
The network of over 15 million mom-and-pop stores, locally known as kirana stores, is the backbone of India's everyday grocery supply. It will not be an exaggeration to say that in almost every single lane in the world's second-most populous country, one can find at least one such store that sells household products like soaps, shampoos, dairy products, fruits, and vegetables, including rice and pulses.
The sheer number of kirana stores present in the country and the kind of relationships they have with the neighborhood residents who transact with them at least once a day, has given Indian technology startups reasons to explore partnerships with them in myriad ways.
Piyush Kharbanda, partner at Vertex Ventures, said that this is the third phase of companies trying to leverage on the huge network of neighborhood stores. In the first two phases, Kharbanda said companies tried to provide them with automation tools to increase their efficiency, give them digital payment tools, and sell products to them.
"One of the most well-funded models is the B2B company that provides products to kiranas. Then there are companies that are enabling them with B2B payment models as well as assisting them by lending working capital," Kharbanda told KrASIA.
Bengaluru-based Jumbotail is one such company. It works with neighborhood stores to maintain their inventory and provide them products directly from brands. "We have created an entire ecosystem of services to improve their livelihood. The primary business is to provide an e-commerce marketplace to provide them with the supplies that they want to sell in their store. We manage the supply chain and payments for that process. We have our own private brands and we also work with top FMCG companies and different millers," said Ashish Jhina, co-founder of Jumbotail.
While companies like Jumbotail work with kirana stores to provide them services directly related to their core business, a number of companies are trying to leverage the network of kiranas to help push their own business or create a new demand.
"The level of intimacy with customers is unparalleled. This is why so many tech companies are trying to find out ways to work with them and leverage their network," Jhina said.
As technology companies such as Flipkart, Amazon India, PhonePe, and Paytm seek to make their presence felt in smaller cities in India, partnering with kirana stores is not only advisable but has become necessary.
According to Kharbanda, kirana shops form a fairly large distribution system utilized by every Indian. Hence if a company wants to target the mass market, apart from online means, this channel has the potential to reach every Indian. "That's why lots of people are going after them in ways and forms," he added.
These are the five ways companies are utilizing the kirana network:
1. Bread, butter, and EV

The huge network of neighborhood stores is on the radar of electric vehicle (EV) startups as they are partnering with these stores to charge vehicle batteries.
Bengaluru-based mobility startup Yulu, which is betting big on EV, has partnered with around 150 kirana stores to help the company charge its swappable batteries. Yulu said the company works with mom-and-pop stores that have been equipped with charging equipment the size of a refrigerator.
"We charge our batteries at our mom-and-pop partner stores. They give us the space to place them and our on-ground person goes to these stores and charges the batteries," Yulu co-founder Amit Gupta told KrASIA.
Gupta said if the EV business is to flourish the industry will have to find different formats for charging batteries. "For us, it makes perfect sense because our batteries are very lightweight and the chargers are compact. So, we are able to use this kirana infrastructure," he said.
Similarly, another mobility company Bounce is also working with over 1,000 such neighborhood stores, largely in tier 2 and 3 cities to not only charge its swappable batteries, but is also leveraging the staff members of these stores to help with the upkeep of its bikes.
The company works on a dockless model in Bengaluru and Hyderabad, but in seven smaller cities, it relies on its partnerships with kirana stores, which ensure the bikes are parked correctly, help riders in using the app, as well as maintain the bikes.
"In smaller cities, we can potentially leverage the network of kirana stores to reduce the operational complexities of the dockless model," Bounce co-founder and CTO, Varun Agni, told KrASIA.
2. Neighborhood stores evolving as ATMs

While Walmart-owned payment company PhonePe has partnered with nine million local neighborhood stores across India to facilitate digital payments using QR codes, last month it announced it is working with a select 500,000 stores that will work as ATMs for PhonePe users who can't access an ATM. Users can go to one of these kirana stores and transfer the amount of money they need to the store owner's PhonePe account and will get cash in return.
"It helps merchants avoid the hassle of storing cash and making multiple trips to the bank branch to deposit their extra cash. Additionally, this new launch will also drive more footfalls for our merchant partners," Vivek Lohcheb, head of offline business development at PhonePe, told KrASIA.
Lohcheb said kirana stores, which comprise the vast majority of offline stores, are critical stakeholders for them, apart from users.
3. Digitizing the ledger
Chinese investors also have their eyes on local mom-and-pop stores in India and are pushing companies that are ready to leverage their network while giving them meaningful service. While Morningside Venture Capital has backed OkCredit, a Bengaluru-based tech startup that works with over 6.5 million kirana stores to digitize their daily transactions including cash and credit, GGV Capital and Tencent have backed its competitor Khata Book that does the same thing.
The market and scope includes digitizing the ledger book of kiranas—a lengthy notebook where kirana owners write who bought what on credit—even Alibaba-backed fintech major Paytm has jumped in the fray with a similar product called "Business Khata."
"We believe this business network can create great value in the future. It's also a very Indian local need that they are addressing, we haven't seen similar products in China. The growth is showing strong signals about not only the product-market fit but also the power of the network effect," said Hanson Hu, who oversees the India market for Morningside Venture Capital.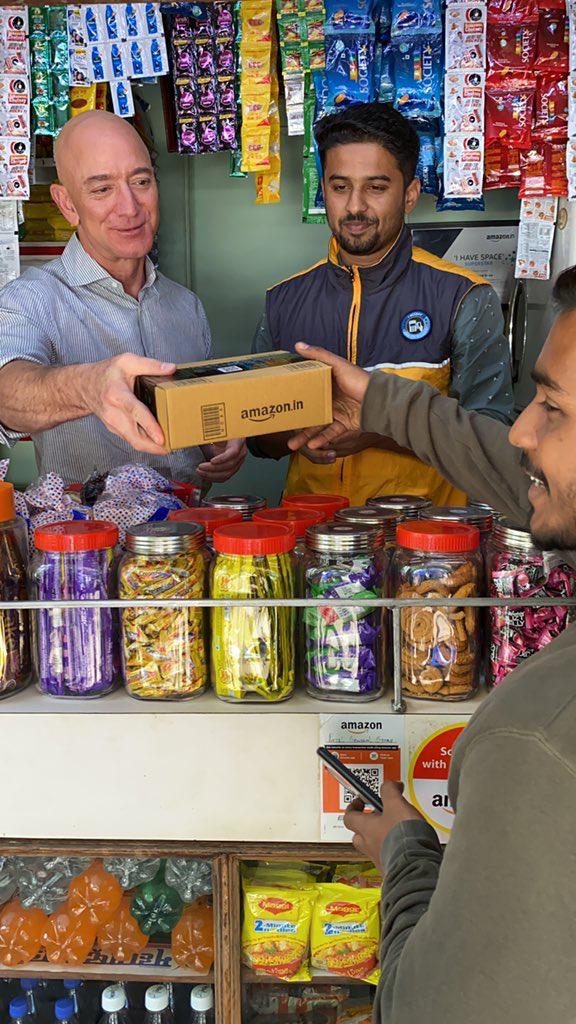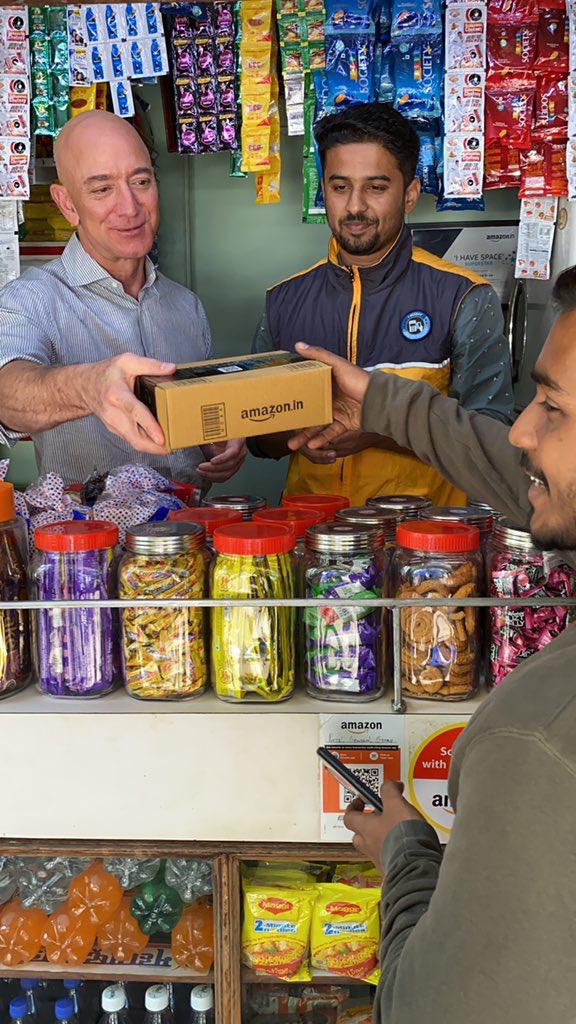 4. Providing working capital
Increasingly, a large number of B2B retailers, as an extension of their wholesale offering, are also working with non-banking financial companies (NBFCs) to provide these mom-and-pop stores with working capital. Providing working capital as well as long-term loans is such a huge market that even Reliance Retail is planning to hop on the bandwagon and is working on partnering with kiranas in metros as well as tier 3 and 4 cities.
Jumbotail has been providing working capital to its kirana partners for the last three to four years and it has recently started offering long-term loans to help them renovate their shops or increase their inventory size.
"Kiranas will not look the same in the next 5–10 years for sure as macro-economic changes are happening and a lot more brands are coming, millennials are much more mobile, and their relationship with kiranas is not as strong," Jumbotail co-founder Jhina said.
He said the company not only wants to leverage on the advantages of kiranas, but also wants to "supplement them with what we have: modern tools, inventory management, and standardization."
5. Storage and last mile-delivery hub
Lastly, e-commerce players, as well as delivery startups, are onboarding mom-and-pop stores to provide spaces in their shops for delivery parcels, and for proprietors to act as delivery persons.
Late last year, Flipkart invested USD 60 million in last-mile delivery partner Shadowfax. One reason for the investment was to leverage its unique delivery strategy: using staff working at kirana stores to deliver its products. Shadowfax is running pilots with a few retailers who are renting out spaces to the company to house small inventory.
"Flipkart is already working on the grocery segment and wants to leverage our kirana network. We will be growing much deeper with them as it is also exploring the hyperlocal delivery segment," Shadowfax co-founder Vaibhav Khandelwal told KrASIA.
While Shadowfax has delved into this recently, Amazon has been working with mom-and-pop stores since 2014.
At the heart of Amazon's successful delivery strategy lies its last-mile connectivity program called "I Have Space" (IHS), where it partners with retail stores that have inventory space as well as manpower to deliver products to customers in their neighborhood. Amazon India's IHS program began with 2,500 neighborhood stores, which has now escalated to over 20,000 stores.
Mumbai-based Patil, who Bezos visited last month, has been working with Amazon India since 2017 and makes around 30 to 40 deliveries a day covering a two-kilometer radius. He told KrASIA that he earns an extra INR 15,000 to 20,000 (USD 210 to 280) from working with Amazon India apart from the sales he makes from his small store.