This article first appeared on the South China Morning Post.
Home to tech giants including Tencent, Huawei and DJI, and a vibrant start-up scene, Shenzhen is seeing rising public anxiety over data privacy amid a digital drive
Frustrated and hungry, Wang Xiaoxu finally gave up on a meal with her friends at a local restaurant one night, after the ordering system blocked her when she refused to share personal data via her mobile phone.
"There were no paper menus only a QR code that can be scanned on the table," said Wang, a 28-year-old engineer in China's tech hub of Shenzhen. "I had to agree with a request to collect my WeChat name, portrait, and region and could not see the menu, make an order or pay my bill if I refused."
Wang's experience is becoming an increasingly common problem in China, where people have been quick to embrace the convenience offered by digital services but slower to understand the potential negatives of sharing their personal data.
That may now be changing though, upending the widespread perception that Chinese people do not care about 'big brother' watching their every move.
Last month, Chang Lijie, who also lives in Shenzhen, said he quit trying to buy film tickets online after Maoyan, China's largest movie ticketing app, asked for his phone number, personal identity information as well as employment details.
"It is really unacceptable that I have to share my personal information just to watch a movie or eat," said Chang. "I can understand a location request from a weather app to provide a forecast but why do I have to share my phone number and ID just to buy a film ticket?"
Maoyan did not immediately respond to a request for comment.
Although China has historically had weak privacy laws, public concerns are rising in places like Shenzhen, home to Tencent Holdings, Huawei Technologies, ZTE, and other tech giants, over the widespread harvesting of personal data as China's economy goes digital. While the trend toward cashless payments is nationwide, it is in tech hotspots like Shenzhen that eating and shopping has become almost exclusively an online-only experience.
"Concerns are rising among Chinese internet users over data collection and related security issues," said Dingding Zhang, former head of Beijing-based research firm Sootoo Institute and now an independent internet industry commentator. "The users who don't care about personal data leaks probably don't realize how it can hurt them."
The China Consumers Association (CCA), the country's consumer watchdog, recently said a large number of smartphone apps in China were collecting an excessive amount of personal data, including user location, contact lists, and mobile numbers. A report released late last year said that 91 out of 100 mobile apps that it reviewed were suspected of collecting too much data, without naming them.
"Many apps collect excessive amounts of personal data, going beyond service requirements," said Wu Shenkuo, the secretary-general of China's internet development research institute, according to a report from state-run media outlet China News. "Excessive collection [of data] is illegal."
China's internet companies to date appear to have taken an ambiguous position on data privacy. On the one hand, they have extolled the benefits of how large amounts of data can be parsed by new artificial intelligence tools to generate a more personalized and efficient consumer experience. On the other hand, they have had to be nimble in dealing with rising anxiety over how private information is being collected and used in order to maintain consumer trust.
The China Internet Report 2019 found that AI is used on a massive scale in China, with applications ranging from paying a subway fare or checking into a hotel using facial recognition to helping authorities track down fugitives on the run or enforcing traffic laws. Venture capitalist and former Google China head Kai-fu Lee said that in today's AI age, data is the new oil, and China has more of it than any other country.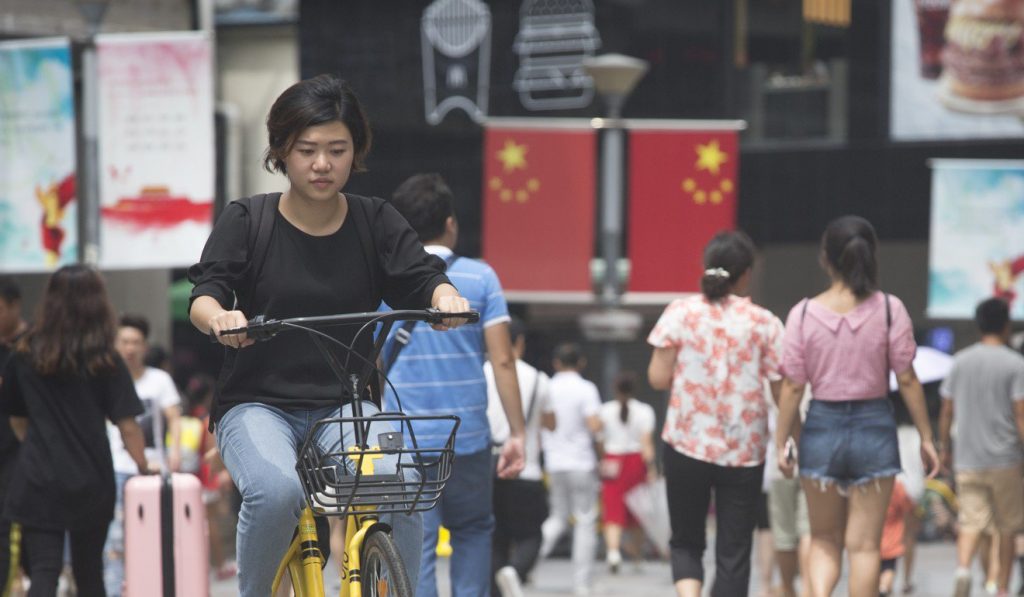 However, the lack of an overarching data privacy law remains a concern.
During the "two sessions" in April, National People's Congress spokesman Zhang Yesui said the authorities had hastened the drafting of a law to protect personal data, but did not say when it would be completed or enacted.
But it is not just China that is facing a data privacy crisis – the US Senate has been holding hearings on new privacy laws to protect all Americans while the General Data Protection Regulation (GDPR) came into force across the EU in May 2018.
Facebook founder Mark Zuckerberg has said that further regulating its use of personal data would see the US fall behind Chinese companies, especially when it comes to data-driven AI innovation.
A survey from the CCA last year showed that 85% of people in China had suffered some sort of data leak, such as their phone number and email address being sold to spammers.
To be sure, although public concern is rising, it is coming off a low base and many Chinese currently have no choice but to share their data or be blocked from using their favorite app or making a purchase.
"I do not care about data collection. Cameras are everywhere in China and I think efforts to protect my personal information are simply in vain," said Yu Zhiyao, a 32-year-old salesman in China. "I comfort myself in the fact that apps make my everyday life more convenient, so if you want my personal information —here you are, it's yours."