Before the digital transformation disrupted the used car business, selling or purchasing a second-hand vehicle was a stressful operation, especially for first-timers. For buyers, finding the right car and scrutinizing its condition was intimidating, while sellers struggled to find proper channels to promote their vehicles, among other challenges.
That started to change in 2014, when digital used car marketplaces popped up in China, the US, and Southeast Asia, providing an end-to-end service that included inspections, limited warranties on vehicles, and after-sale services. In a way, digital platforms emulated the same treatment that buyers would get from new car dealers, streamlining the entire process of buying a second-hand vehicle.
Singapore's Carro and Malaysia-headquartered Carsome were founded in 2015. Fast forward to today, both platforms have crossed the USD 1 billion valuation mark and are racing neck and neck to become the first regional used car marketplace to go public in the US.
The used car segment is promising, as used car platforms have proven to be safe, accessible, and available at reasonable prices, according to a recent report by Mordor Intelligence, which highlights that sales of used vehicles in Southeast Asia were 30% higher in 2020 compared to new vehicles. The same study predicts this ratio to double in the coming decade.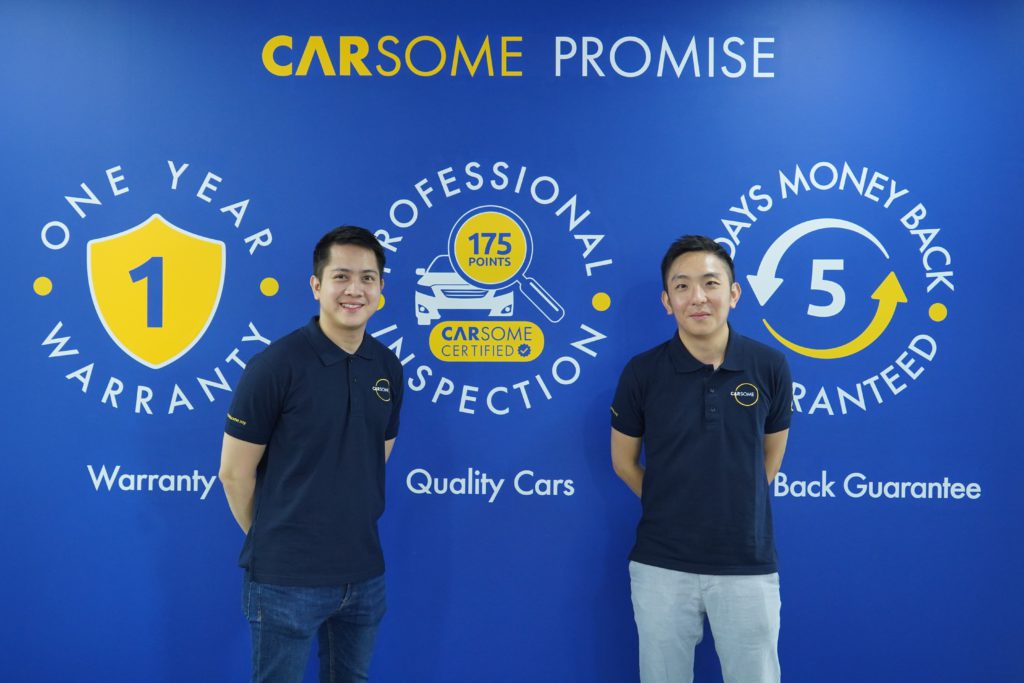 Southeast Asia's used car marketplace model
Both Carsome and Carro operate in the B2B and B2C segments, offering a platform for car dealers that want to purchase inventory, and a retail space for individual buyers looking for a new car, in addition to fintech services.
According to consulting firm Deloitte, only 29% of Southeast Asian consumers prefer to purchase vehicles either fully or partially online. In other words, combining an offline and online presence is crucial for any car marketplace platform, and Carro and Carsome are well aware of this.
"We combine online and offline capabilities as some consumers still need to 'kick the tires' and get an in-person feel for the vehicle before making the big decision," Carro's chief financial officer, Ernest Chew, told KrASIA. He added that the firm operates experience centers in Indonesia, Thailand, Malaysia, and Singapore, where customers can book a visit to feel, touch, and experience the car for themselves.
Carsome has also developed a strong offline presence, including in-house reconditioning facilities. "We are setting up our own reconditioning facilities so we can assure quality," said Carsome CEO Eric Cheng. The firm has over 57 experience and service centers across its markets—Malaysia, Thailand, Indonesia, and Singapore.
Both Chew and Cheng agree that advanced technologies like artificial intelligence and machine learning play an important role in improving revenues and reducing costs.
Carsome set up a data center in May to support business decisions based on data analytics. The center leverages user and market data to support the company's pricing optimization and inventory support system. The system also provides dealers with recommendations for bidding on cars and allows analytics-backed inventory acquisition and liquidation strategies, among other functions.
AI has also been deployed by Carro for different purposes, from setting up customer service chatbots to help with pricing decisions, said Carro's Chew. "AI also supports our financial services, such as automated credit scoring and loan monitoring systems. This helped the company hit a USD 1 billion annualized gross merchandise value rate in 2020."
Providing additional fintech services such as financing and insurance products is also key for the region's largest online car marketplaces. Carro manages a subsidiary called Genie Financial Services that offers financing products for consumers and car dealers. At the same time, Carsome has also partnered with financial institutions such as Axiata Group to provide financing and insurance products on its platform.
For Carro, which hit profitability in 2020, the bulk of the company's revenue comes from financing, insurance, and after-sales services, in addition to car sales, said Chew. "We have seen a 2.5x year-on-year revenue growth in the last year, especially as the demand for used cars has grown massively in Southeast Asia."
As for Carsome, the company's B2B business has already reached profitability, according to CFO Juliet Zhu. As a group, Carsome expects to become profitable by Q2 of next year, after its B2C business—launched last August—will also bring more revenues. The company's main source of revenue comes from car sales, according to Zhu.
As Southeast Asia's automobile industry remains largely untapped, with online players accounting for about 5% of the total used car market share, according to Carsome's Zhu, tech car marketplaces have plenty of room to grow.
Yet, while the outlook is encouraging, the used car business also presents several challenges, as highlighted by some notable pitfalls faced by other companies in China and the US.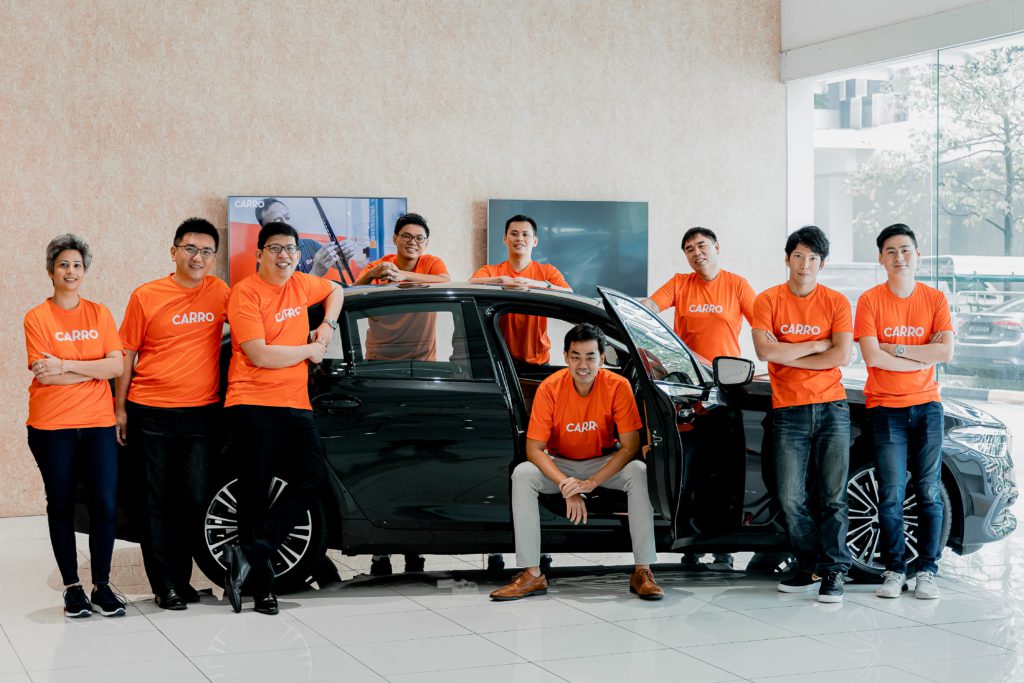 Lessons from abroad
In the Middle Kingdom, online used car marketplace Renrenche went from a USD 1.4 billion valuation in 2018 (only four years after its launch) to reportedly going on sale for about USD 1,300 to online classified platform 58.com, in a deal that has not officially been completed yet. Although the reasons for this falloff are largely unknown, Renrenche first caught media attention when Reuters reported that the firm slashed jobs by 60% in 2019 as it faced fierce competition and difficulties securing more funding.
Other platforms such as Guazi and Uxin have also been hit hard by the COVID-19 pandemic. Guazi had implemented a temporary 30% to 50% salary cut for its employees last March, while Uxin, currently China's largest used car marketplace, also had to suspend operations and cut salaries for its employees during the same month.
On the other side of the ocean, US-based used car marketplace Beepi, founded in 2014, had to shut down in December 2016, just one year after hitting a USD 500 million valuation. According to multiple media reports, a high burn rate and wasteful spending in expensive offices, high salaries, and overtime costs, as well as customers' unwillingness to rely on third parties for car transactions, were some of the reasons behind Beepi's demise.
According to an article by advisory firm Momentum Works, Southeast Asian car marketplaces could learn an important lesson from these failed companies. Instead of burning money for growth, Carro and Carsome should focus on providing high inspection standards and attractive prices for their customers. A healthy balance of online and offline presence, tech-based innovation, and added value for customers such as after-sales services and fintech offerings are also key strategies that online used car platforms should maintain to keep growing.
Oliver Rippel, founding partner of Singapore-based private equity firm Asia Partners, which led Carsome's Series D funding round last December, told KrASIA that the overall car ownership ratio—which is still relatively low in the region—is expected to grow due to disruptions by COVID-19.
"This includes the move to suburbs, pandemic-induced distrust of public transport or ride-sharing options, and supply chain-related issues of new car productions. We do see customers trading up two-wheelers for four-wheelers, especially used cars, as their income increases," Rippel said. "This trend should allow online digital platforms to secure more market share in what is still quite a fragmented industry," Rippel added.