This article was originally published on Oasis.
During a work-related trip to a refugee camp in West Africa, Songyi Lee saw how people had no proper way to transfer money besides wrapping cash in plastic bags and handing them to each other. That experience inspired her to build an application for individuals to transfer bitcoins via SMS, making it possible to perform asset exchange on a 2G network.
That blockchain business introduced her to the startup space in Silicon Valley and Asia. She received help from local tech communities, but also learned harsh lessons about fundraising, team management, and hiring. "Even if we hear a lot of success stories about entrepreneurs, there are a lot more failures," Lee told Oasis.
Hoping to strengthen the sense of community and introduce a higher degree of diversity in startup investment, Songyi co-founded Impact Collective in 2019. By gathering industry experts and practitioners on their platform, Impact Collective lets everyone vote for the startups they believe in, and at the end of each year's program, the firm invests in those with the most votes.
This year, Impact Collective selected 45 startups from 13 countries to join its ten-week virtual screening program, during which representatives from the startups chat and connect with community members. At the end of the program, the top ten teams with the most votes will receive investments up to USD 500,000.
Recently, Lee spoke with Oasis about her reason behind founding Impact Collective, as well as how she balances and weighs the variety of voices within the community.
The following interview has been edited and consolidated for brevity and clarity.

Oasis (OS): What's the story behind Impact Collective? 
Songyi Lee (SL): We are a community-driven accelerator and investment program that incorporates diversity and empowers collective intelligence in startup investment. Impact Collective is the first organization of its kind. We believe in the benefits of equal representation in communities, so we focused on introducing diverse opinions and perspectives into our decision-making process.
In addition to creating value for entrepreneurs, it also benefits investors, as they can utilize their combined expertise to make informed choices to identify startups that have the most potential for success.
We created Impact Collective to be accessible to societies and communities around the globe without being limited to a specific area or market. We don't know what the future holds for us, but we have faith in our team, and we're enjoying our experiment so far.
OS: How many voters do you have?
SL: We have two groups of voters—experts and community voters.
We give slightly more weight to the experts' votes, who now number around 70. With that said, we have many more community voters this year—between 200 and 300.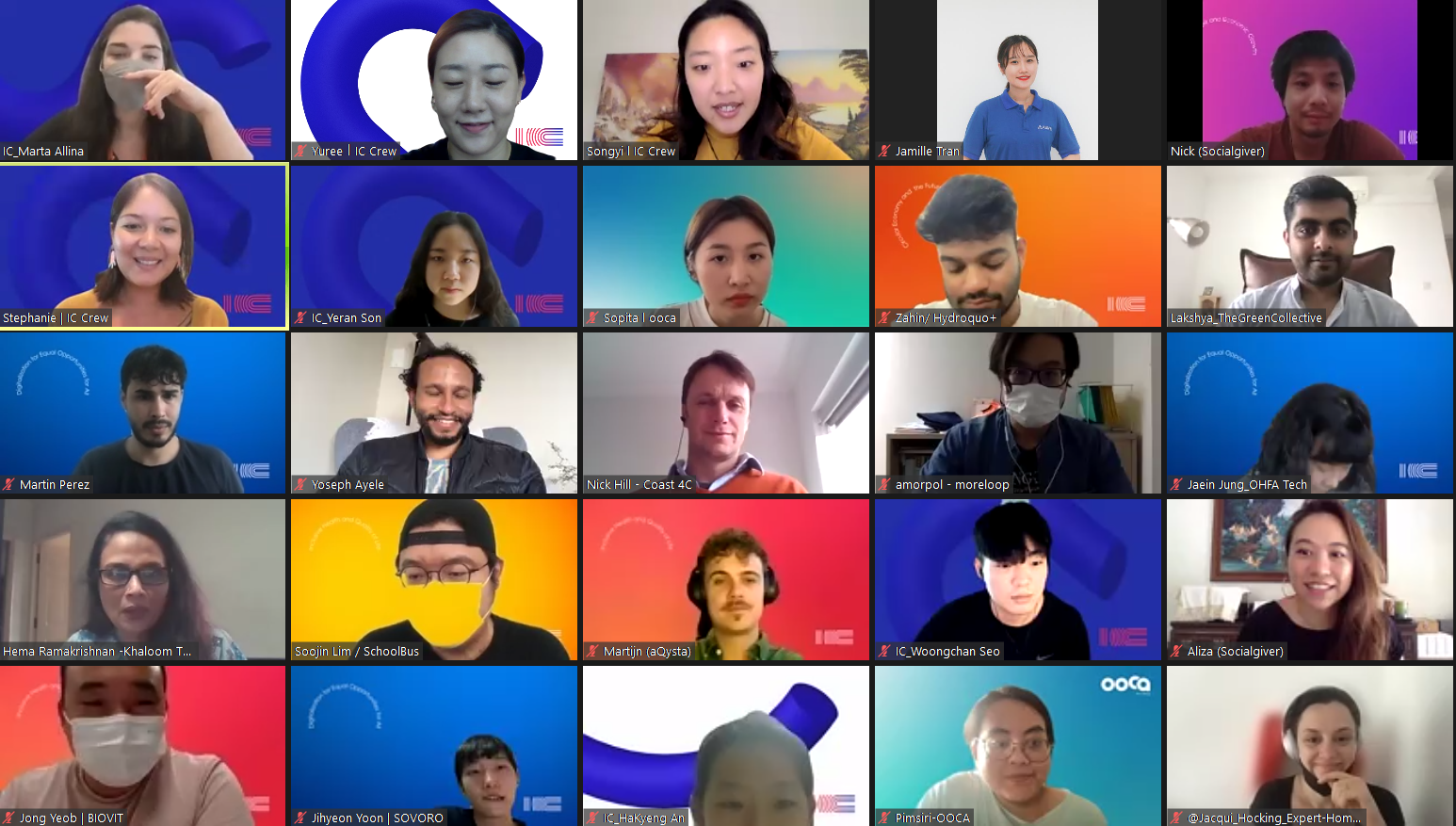 OS: As the saying goes, too many cooks spoil the broth. Impact Collective has more than 70 experts, over 200 community voters, so how do you make sure the decision-making process runs smoothly and fairly? 
SL: First of all, we assign different weights to each type of vote. An expert's voice undoubtedly has more power than a community vote. Because of that, we select our experts through a strict screening process to ensure that we can trust them and their decisions.
Secondly, we consider this endeavor to be an experiment, which means there is no guarantee for what will happen in the future, so we will see how the program evolves as time goes by.
OS: You issue tokens to the voters as well as the startups participating in the program. Tell us about how they work. 
SL: Many communities fail because there are not enough rewards. Members put in a lot of their effort, time, and energy, but they don't get much out of the experience. Another difficulty is in actively engaging members to encourage interactions with each other.
For us, the tokens are a way to address those issues. We have two tokens currently in use. The first is a voting token, which we give to experts and community voters to vote for the startup teams they believe in the most. To gain more votes, the teams are incentivized to interact with the community more proactively and nurture relationships.
The other token is the "thanks token," which all startups participating in the program will receive. They can dispatch them to any community members to show gratitude. When the startup exits from a fund or gets bought out, members with the token can redeem funds from Impact Collective.
Normally, when a startup or founder exits their companies or launches an IPO, the shareholders receive direct benefits. But there might be others behind their success that they want to thank. The "thanks token" is our solution to help other contributors to get their share of the startup's success.
---
Oasis, the brainchild of KrASIA, aims to provide a haven for human-centered stories on Asia's leaders. Click here to read similar stories.