The global finals of the BRICS-Singapore Entrepreneurship Competition 2023 were held on 19 June 2023, organized by Transfong Ventures.
This start-up competition was specially designed to attract international tech companies seeking expansion opportunities into China or ASEAN by leveraging Singapore as a gateway. The response to the competition was overwhelming, with 71 applications from various corners of the world, including Singapore, India, China, and Brazil.
After a rigorous pre-selection process where participants were screened based on their business plans, the top 18 companies were selected as finalists to pitch their innovative ideas to a distinguished panel of judges, comprising experts in the engineering, biomedical, management, and economics sectors.
Following the intense competition, the top six teams were awarded cash prizes, ranging from USD 2,000 to USD 10,000, acknowledging their outstanding efforts and groundbreaking concepts.
Among the winners include M.I. Cloud, a spin-off from the National University of Singapore, which engineered a device aimed at enhancing sleep quality. Another triumphant team was Fingerdance, creators of the innovative See Your Voice, a two-way sign language translation system.
The participants were allotted just seven minutes each to present their ideas to the panel of judges. This time constraint put a premium on speaking concisely and effectively conveying their differentiators and go-to-market strategies.
"It's essential to highlight the key differentiators from our competitors so that the judges understand our project, and clearly explain our go-to-market strategy and business model," shared Gong He, CEO of Fingerdance. "The judges need to grasp how we generate revenue and sustain our startup."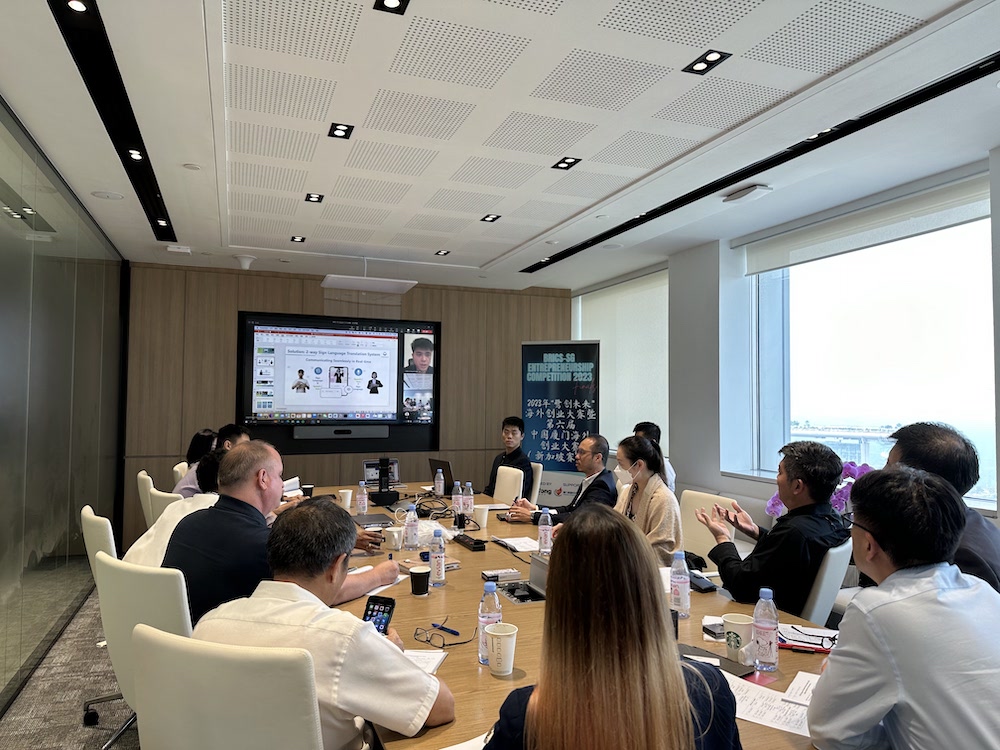 Zaid Khan, CEO of M.I. Cloud, echoed this sentiment and stressed the importance of tailoring presentations to suit the preferences and needs of the audience.
The prize money awarded to the winners will serve as a stepping stone for their future expansion plans. Fingerdance aims to venture into various Asian countries, having already initiated discussions with potential customers in India and Indonesia. Their ambitious plan is to translate two to five sign languages within the next year.
Meanwhile, M.I. Cloud has its sights set on collaboration with a European sleep app company and an Israeli distributor to pave the way for introducing their product into these respective markets.
One of the major highlights of the competition was the opportunity for the winners to receive fast-tracked access to the Chinese market via Xiamen, a prospect that was warmly welcomed by all.
"With the Chinese government's support and the market's buying potential, it is an attractive proposition for companies like ours to explore the opportunities in the country," shared Khan. "By doing so, we can access a larger customer base, take advantage of cost-effective manufacturing, and tap into the growing tech-savvy population."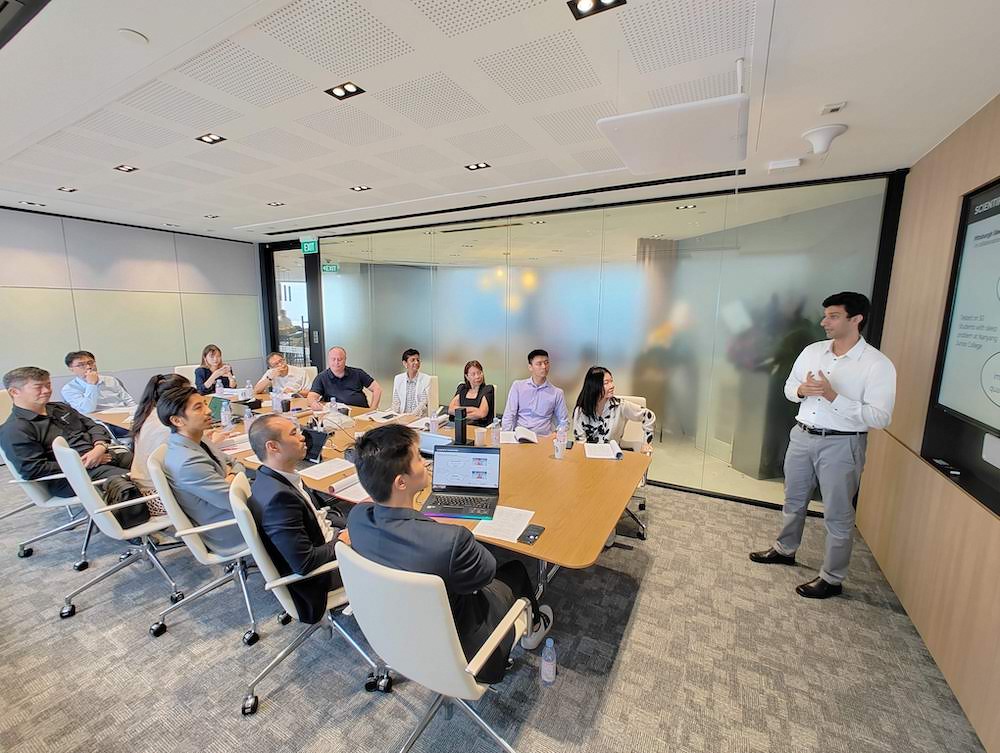 Looking ahead, the six victorious teams will be participating in the Summit for International Technology Enterprise Cooperation (SiTEC), where they will once again showcase their entrepreneurial prowess and seek potential partnerships.
The BRICS-Singapore Entrepreneurship Competition 2023 concluded as an outstanding success, uniting talent from around the world in the dynamic tech industry. The experiences gained and connections made from this event will help to propel these startups towards future success.
This event coverage was produced in partnership with Transfong Ventures.