In 2015, Rocket Internet-owned FoodPanda acquired JustEat's India business. At the time, Sandipan Mitra was heading JustEat's operations in the country; with changes afoot, he decided to launch a new startup of his own. This was familiar territory—Mitra had sold his food tech startup, HungryZone, to JustEat in 2011—and he wanted his second stint as an entrepreneur to be in the same domain. The challenge was to pin down a new concept in the sector.
While conducting research and talking to the stakeholders in the food sector, Mitra learned that while technology had disrupted the consumer-facing space, its B2B side was still untouched and had zero tech intervention. No one had tried to change how cafeterias or canteens in office buildings work, and the system still functioned very much like it did three or four decades ago.
In April, when Mitra spoke to corporate managers, cafeteria owners, food providers, and employees who regularly eat in their office canteens, he learned about the arrangement's shortcomings, and decided that this was where he could develop new modes of services.
In September 2016, along with Uttam Kumar, Mitra co-founded HungerBox, a startup that develops cafeteria management systems.
"The biggest pain point of employees in office cafeterias is inconvenience due to standing in queues. Plus, no one knows what's on the menu. The administrator running these premises don't know if the cafes are working fine. In a town hall meeting, once in a while someone will raise the issue and then things would be changed," Mitra told KrASIA.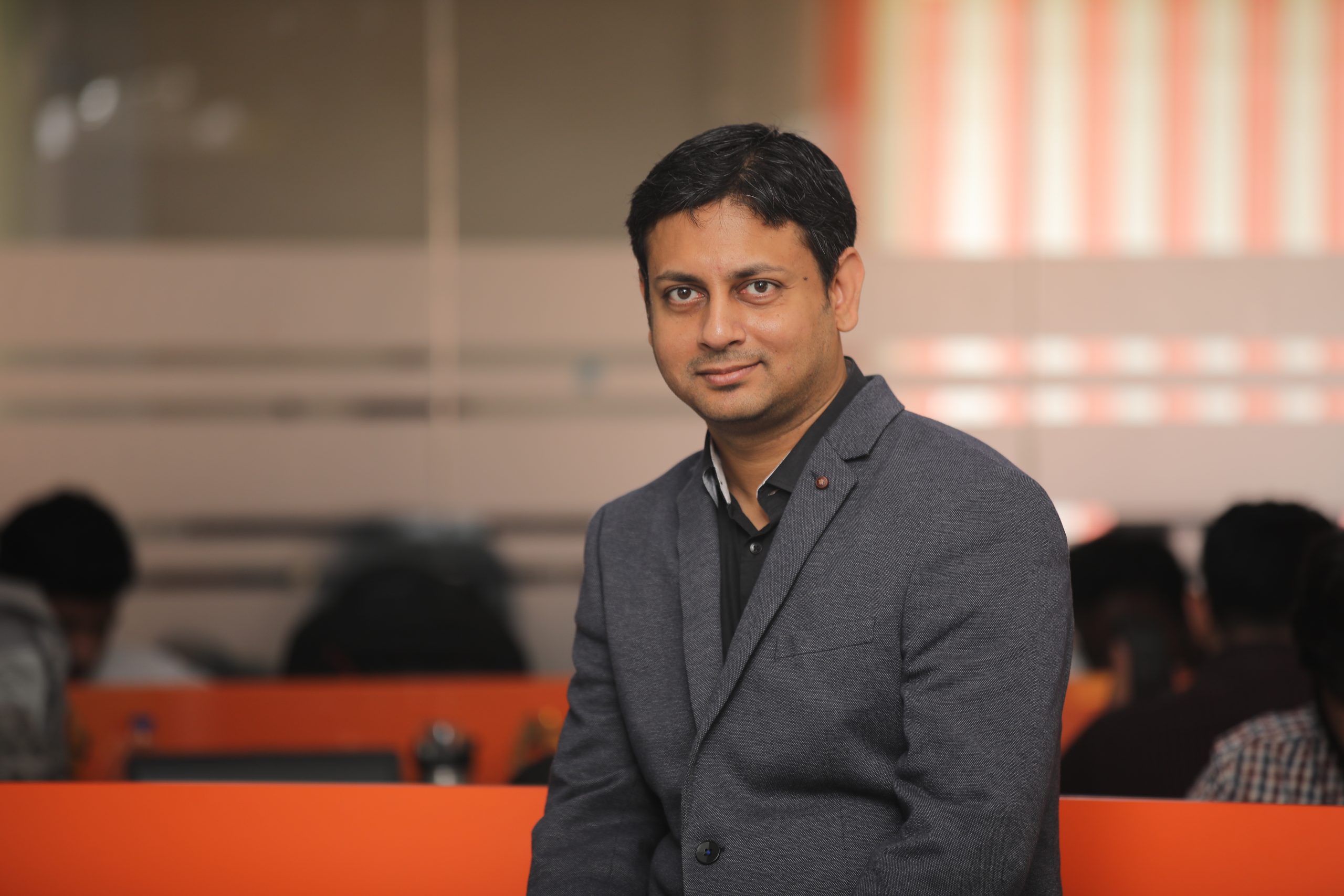 By the end of 2016, HungerBox had partnered with six companies to streamline the operations of their in-house canteens. Employees could use the HungerBox app to check the day's menu, place their order, and pay for their food online. Notifications are sent out when orders are ready, and employees can pick up their food without having to line up. "As all payments are online or through the POS machines, there is no pilferage [customers may take food from the canteen on credit, and then neglect to clear their tabs], which was one their pain points," he said.
HungerBox also provides analytics to cafeteria managers via a dashboard, where they can see which food items were more popular, check their customers' reviews and ratings, and adjust their menu offerings accordingly. The company claims to process more than 600,000 daily orders from 525 cafeterias that are spread over 20 cities. It earns commission on each order. And HungerBox can connect clients with caterers if needed.
"Depending on what's happening in the cafe and how the company wants to participate in managing their cafeterias, we change our billing structure. There are places where we charge companies, while in other instances we only charge food partners, and then there are arrangements where we charge both the stakeholders," Mitra said.
The company raised USD 12 million in December last year from digital payments firm Paytm and NPTK, an Asian venture capital fund. Its existing backers, Sabre Partners and Neoplux, also participated in the funding round. It has raised a total of USD 16.5 million so far.
Now, HungerBox is diversifying its services to manage shopping mall food courts and movie theater snack stands.
In March, when India went under a lockdown that lasted nearly two months, Mitra said HungerBox's business took a huge dive. To remain relevant in changing times, it developed a security layer on top of its cafeteria management suite.
Despite speculation that companies will maintain work-from-home arrangements for months or years to come, Mitra is hopeful. Based on a survey conducted by HungerBox, the co-founder believes that 80% of company staff will return to the office after the pandemic passes.

HungerBox's management system now includes features for our pandemic era. For instance, it includes UV sterilizers for food safety. And it limits the number of people in a canteen to prevent overcrowding. As one places their order on the app, they are assigned a waiting number based on the number of people who are already in the canteen. The gate to the cafeteria will only open when a user's number is called and they scan their QR code at the door.
Once inside, users need to activate Bluetooth on their phones, which will beep if they are physically too close to another individual. At the end of each work day, the system also includes the number of social distancing violations in a report to the client company.
"Companies know that the day when offices open, they have to provide safe and convenient food to their employees as cafeterias are not an optional service," Mitra said.
Last year, when HungerBox raised its Series C round, it had plans to expand to Southeast Asia. However, Mitra said, the plan has been put on hold. He is hopeful that by next year, things will be back to normal and the company can make its way into new markets. "The good thing is around two-thirds of our clients are multinational companies, so when we enter a new country, we don't have to hunt for new clients," he said.
Slowly, as offices open up in select cities in India that are not under lockdown, HungerBox's business is crawling back slowly. "This quarter is a little better than the last one, and hopefully the last quarter of this year will be far better than the previous ones," Mitra said.
This article is part of KrASIA's "Startup Stories" series, where the writers of KrASIA speak with founders of tech companies in South and Southeast Asia.