In the last nine months, the novel coronavirus has caused incredible damage to the events management industry. By mid-April, more than 90 events were cancelled in India, inflicting losses to the tune of USD 481 million, according to the Indian Exhibitions Industry Association.
Globally, major marquee events such as Mobile World Congress, the Google News Initiative Summit, and the Facebook F8 Developer Conference were cancelled. International travel is severely restricted, and the world is still coping with snowballing COVID-19 cases.
While a few smaller events did use videoconference platforms to facilitate panel discussions, the experience hardly lives up to in-person interactions. There is a demand for platforms that  can emulate some features of a physical event even when they are hosted online. Seeing the opportunity, Hubilo, a technology startup that provides services in India with its event management software suite, pivoted in March to create a virtual events platform.
"In 2020, our revenue went to zero, because all the events across the world started getting cancelled," Vaibhav Jain, co-founder of Hubilo, told KrASIA. With no incoming cash flow, the company had to slash staff salaries by 30%, while the leadership team took a 70% pay cut to keep the company afloat. "We had hit rock-bottom and only had six months of surplus money in our account. So we quickly changed our focus to virtual events, and within 20 days created a platform that allowed companies to host events on the web," Jain said.

Its product, Hubilo said, can host events that include interactive live sessions, networking lounges, breakout rooms, and one-on-one networking sessions. The idea is to transition from the feeling of watching a livestream, and return to the rhythm of fluid interactions, where an event's participant can float from one panel to another, from one group of people to the next. Hubilo also offers gamified experiences to increase attendee engagement, as well as mass engagement activities such as contests and event feeds.
"We give a lot of branding opportunities to organizers so that they can monetize the event just like a physical event. Then, we also give intelligence to organizers, sponsors, and exhibitors," he said.
Dealing with tough crowds
This was not the first pivot for Hubilo in its five-year journey. When Jain founded the company in 2015, their main product proposed networking connections for people who attend an event. "In large conferences. a lot of random meetings happen as you just bump into people during the break out session. We wanted to streamline that experience with our platform that would suggest a list of people that attendees should meet at the event," Jain said.
The service carried a fee, and Hubilo made the mistake of trying to introduce it to college campuses. "Initially, we targeted college festivals, which was a bad market choice because nobody wanted to pay for such things when they are in college."
To add to this problem, the company didn't have a strong tech team, so it outsourced its development and upkeep to a third party that made a sub-standard app. "The three things that are important for a startup—product, market, and team—all three went wrong," Jain admitted.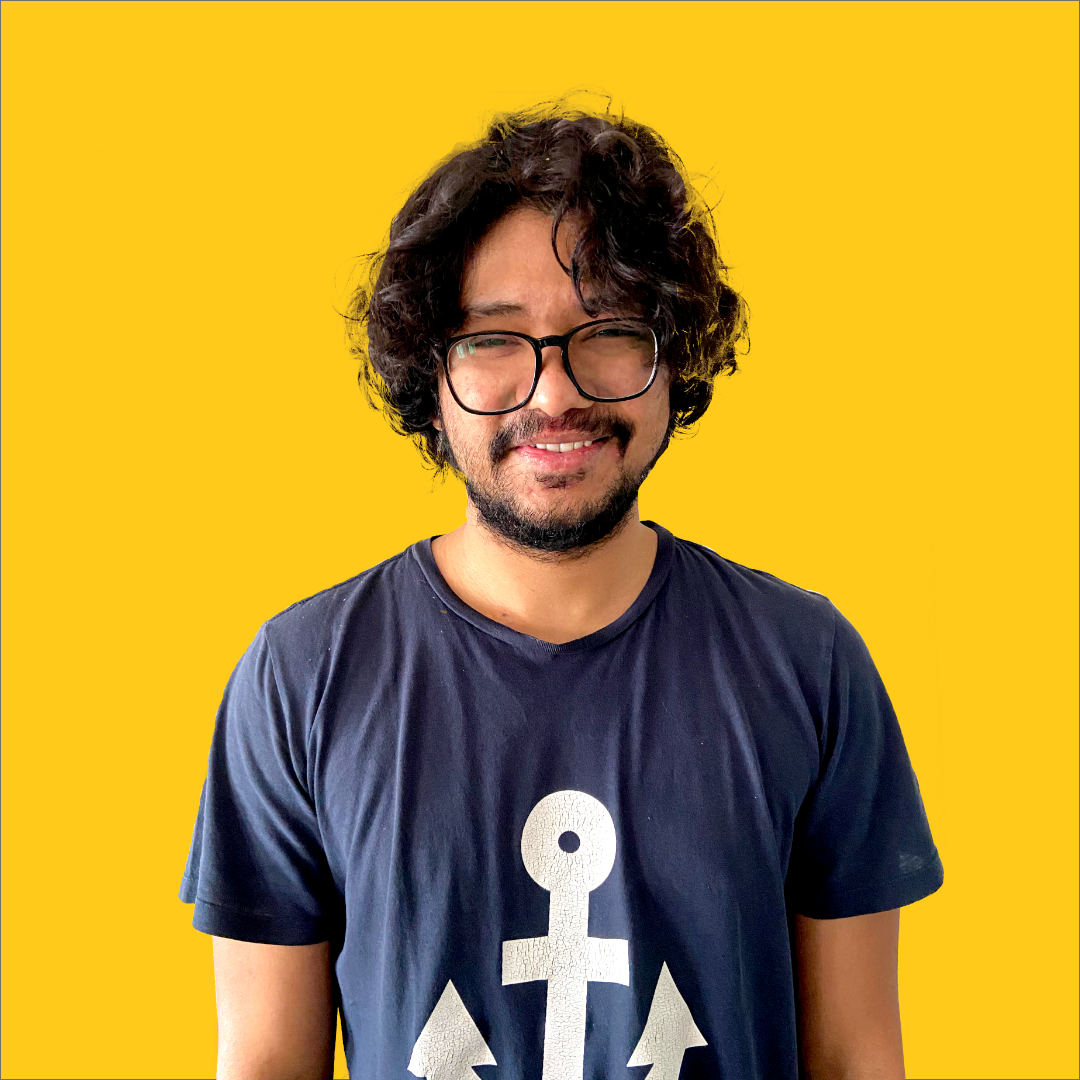 After realizing that he needed a partner with strong technology background, he spent another eight months searching for a tech-oriented co-founder. "I must have called almost everyone who I thought would be a suitable candidate for the company. But when nothing materialized, I called my college friend Mayank [Agarwal], who was leading the tech team at a startup called Equilibrium, to join me," Jain said.
By the end of 2016, when Agarwal joined Hubilo as its co-founder and CTO, he added some muscle to the company's tech team and steered its services toward conferences and events that were organized by enterprises.
Hubilo added more features to its suite, including a dashboard for companies to create websites for their events, as well as a mobile application that connects attendees who may have aligned professional interests. The platform has other built-in functions, like a registration portal and live polling.
While Hubilo was able to rope in big clients such as Asian Paints, ICICI bank, as well as Indian media giants Hindustan Times and Times of India, Jain said the startup wasn't growing quickly enough. Moreover, there were more established competitors like Cvent and Hopins that were eating up a lot of business.
New horizons
But when the COVID-19 pandemic spread through India in February and March, Hubilo was able to offer an alternative way of hosting events. Its team was able to build upon its existing product and create a new virtual events platform for clients that still needed to host panel discussions, fireside chats, or any other type of session that connected people from different parts of the world. "Because of our small size, we were able to quickly pivot during the pandemic, which larger companies struggled with," Jain said.
Hubilo even started to hear from US-based companies that were seeking alternatives to Zoom. Seeing the potential to take its services to an entirely new client pool, Hubilo kept its technology team in India, but shifted its headquarters to San Francisco to manage global sales.

Now, Hubilo works with more than 300 companies, 90% of which are based in the US. In October, Hubilo raised USD 4.5 million in its Series A funding round from Lightspeed Venture Partners and angel investors. 
Jain wants to be prepared for the tight competition in this sector, particularly since the pandemic may not subside in some parts of the world any time soon. "Since we were among the first ones to get into this space, we were able to get substantial market share. While there are about 130 platforms, in terms of maturity there are only about ten platforms that have the kind of scale and tech that we have," he said.
This article is part of KrASIA's "Startup Stories" series, where the writers of KrASIA speak with founders of tech companies in South and Southeast Asia.