In March 2021, Walmart-owned homegrown payments company PhonePe became the first platform to cross one billion transactions powered by Unified Payments Interface (UPI), the government-backed digital payment mechanism.
Overall, it clocked almost 1.3 billion transactions across all the payment offerings on its platform that include third party debit or credit cards and its own digital wallet, aside from UPI.
The six-year-old firm, which had been growing in the shadows, has finally started to show its teeth, since late last year. In December, it managed to surpass Google Pay in UPI transactions, while homegrown fintech decacorn Paytm lagged far behind both of its rivals. PhonePe has held on to its top position firmly since then.
Interestingly, PhonePe was the first non-banking entity to launch a UPI app in August 2016, merely four months after the National Payments Corporation of India (NPCI), a government-backed consortium of banks, introduced it. It was only a year later that Google Pay and Paytm entered the UPI space.
At the time, PhonePe was eight months old and had already been bought out by e-tailer Flipkart, which was later acquired by Walmart in 2018 for a whopping USD 16 billion.
As UPI emerged as the most used payment tool for millions of Indians over the last few years, it became an important hook for the payments companies to lure users and merchants on their platforms. PhonePe has since been fighting tooth and nail with its deep-pocketed rivals to grab a bigger pie of the country's soon-to-be USD 95 trillion digital payments market.
The company reportedly has 110 million monthly active users (MAUs) at present, as opposed to Paytm's 150 million MAUs. Google Pay, on the other hand, has 150 million users globally, a large chunk of which comes from India.
The pandemic-led growth
Last year when the COVID-19 outbreak sped the digitization process in the country and more and more users started to purchase daily use products online to avoid stepping out, that is when PhonePe saw a spiralling growth.
"The lockdown changed the needs and priorities of various customer segments. We were very flexible and agile on what PhonePe had to offer depending on the needs of our users," Karthik Raghupathy, vice-president, strategy & business development at PhonePe, told KrASIA.
While the regular commerce categories like offline payments, e-commerce, food delivery, and cab-hailing slowed down, Raghupathy noted people were "in dire need to meet their essential requirements such as mobile recharges, bill payments, and grocery and medical purchases."
Since for a large part of the last year, India was only allowing e-commerce companies to operate in the essential products categories, PhonePe shifted its focus to enabling purchases of groceries and medicines. It customized its homepage for users to easily discover nearby stores, hospitals, and pharmacies to find out about their business hours, and speak to them directly online. While Paytm has a similar feature, it doesn't let users chat with these local shops.
To be able to connect with kirana stores—mom-and-pop retail shops—that can home deliver essential products "in itself is a huge proposition in metropolitan cities because if you look at online delivery right now, there is a huge strain on the whole supply chain," Arnav Gupta, analyst at research firm Forrester, told KrASIA.
What also helped PhonePe attract users during the pandemic, as per the company, was the roll-out of insurance products including coronavirus insurance for hospitalization cost and daily cash insurance to take care of other hospital-related expenses such as medicines, food, and commute.

Gupta believes all the payment firms including PhonePe have thrived in the last one and a half years as they got hold of a new customer base.
"During the pandemic, we saw a 50% rise in new users coming to PhonePe and 85% of these new users were from small towns and rural areas," Raghupathy said.
PhonePe was able to snatch the top spot in UPI transactions as its user experience is superior compared to others, said Gupta, who has done a study on the digital experience of payment apps a year-and-a-half ago.
According to him, PhonePe relies on insights derived from the data that it collects, and based on that, implements changes like adding new features. This data-driven approach, Gupta believes, has a lot to do with PhonePe's hyper-growth in recent years.
A payment platform can't afford even a single bad user experience as it takes just one hiccup for users to switch to some other app, he said.
On the flip side
According to Satish Meena, an independent industry expert and former senior forecaster at Forrester, PhonePe has had an upper hand over its competitors as Paytm has been moving away from peer-to-peer (P2P) transactions to focus on merchants, while Google Pay has been cutting down incentivizing customers since the last six months.
"Google has reduced cashbacks, and it could be because it wants to adhere to the 30% cap that NPCI has put in," Meena said.
Last November, NPCI had said that third-party payment services cannot process more than 30% of total UPI transaction volumes beginning January 2021. However, it extended the deadline by six months. In March, PhonePe held almost 44% market share in UPI transaction volumes, compared to Google Pay's 35%.
Meanwhile, PhonePe has become quite aggressive, he feels.
The company has been out in the market to raise capital from investors, aside from Walmart, "so it cannot show declining numbers," Meena said, adding, "there is no issue like that with Google Pay."
It is to be noted that PhonePe was spun off into a separate entity by Flipkart in December 2020, a year after the development was first reported. At that time, PhonePe was reported to be eyeing USD 1 billion fundraise at a valuation of USD 10 billion. However, when the e-commerce giant officially announced PhonePe's hive-off, the payment platform said it is raising USD 700 million at a post-money valuation of USD 5.5 billion.
That PhonePe's valuation turned out to be almost half of what was earlier expected, does put pressure on the company to perform well in terms of numbers, and bumping up its UPI transaction numbers fits well into that narrative. And the company might continue to enjoy doing so, despite NCPI's 30% market cap, as industry veterans feel the deadline to adhere to it might be pushed even further.
PhonePe's future roadmap
While one may think PhonePe's connection with Flipkart would get it more users, particularly at a time when India's e-commerce market is expecting to bulge by 84% to reach USD 111 billion by 2024, that doesn't seem to be the case. Flipkart currently doesn't list PhonePe as a default payment option under UPI or wallet apps.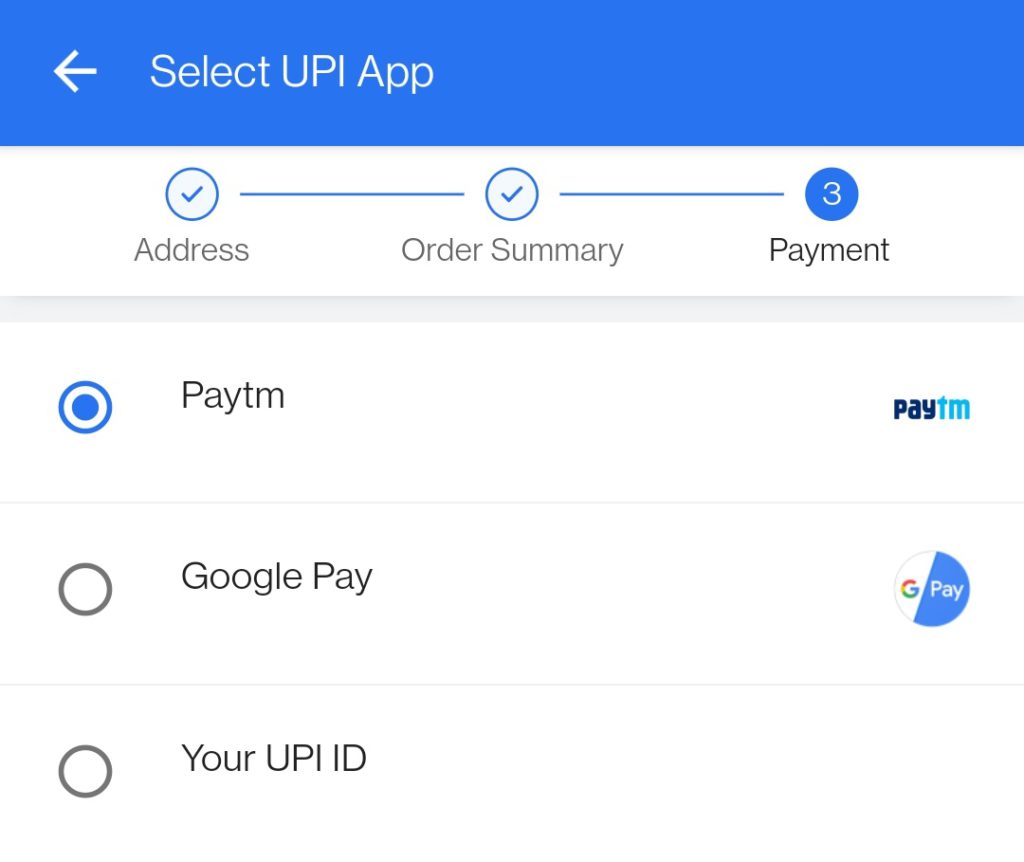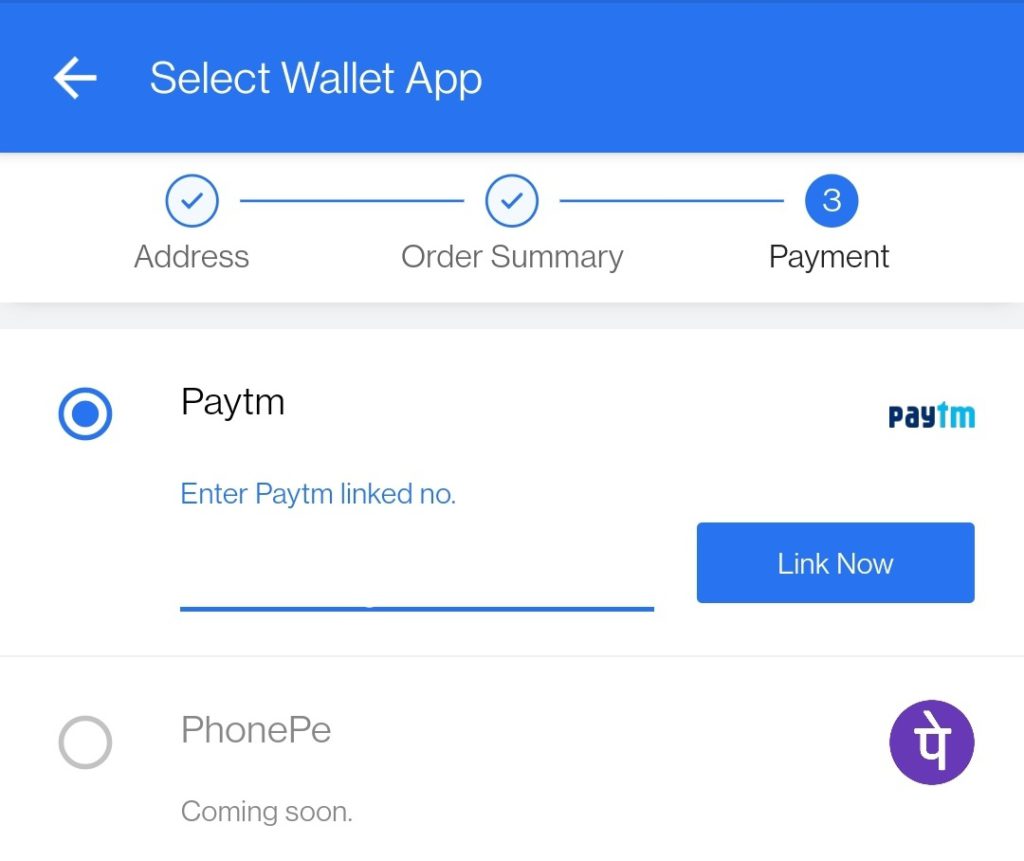 Gupta believes that PhonePe is not reliant on Flipkart as it has its own internal ecosystem of merchants and mom-and-pop shops. When the talks of its spin-off first started in late 2019, the firm launched new features like PhonePe Switch and PhonePe Stores.
PhonePe Switch that allows 3rd party apps to tap into its user base by listing them on its platform, is a way for the company to not let users leave its platform for any online transactions. It currently has 300 different app partners for food delivery, grocery, shopping, doctor consultation, and ticket booking, among other things. While PhonePe Stores helps users discover nearby physical stores.
At about the same time, PhonePe entered into the mutual fund category, followed by insurance space in January 2020. The company is now reportedly gearing up to venture into stockbroking. For the time being, it plans to stay away from lending as the pandemic has derailed the segment. Lending is expected to be the ultimate cash cow for major payments firms going forward which currently depend on cross-selling and up-selling services and products to users and merchants to earn money.
"This year is primarily going to be about the expansion of our financial services portfolio," said Raghupathy. "We are doubling up our category-creation efforts for all financial services including Gold."
"Our next area of focus will be kirana stores where there is a need for a lot of hyperlocal stacks to be developed," he said. "These include deeper store discovery, category discovery, CRM (customer relationship management) solutions, and growth solutions for small merchants."
Raghupathy added that PhonePe is going "very deep on the rural side to acquire customers." Currently, of its 287 million registered users, 80% come from tier-2 and beyond cities. It has also been ramping up its offline presence and plans to expand its merchant acceptance network to 25 million by December 2021 from about 19 million at present.
Forrester's Gupta feels that even though PhonePe's strategy isn't very different from that of Paytm, its strength lies in its data models, proprietary algorithms, and analytics capabilities.
"If we look at ecosystem play like cross-selling and up-selling, it all comes down to how you use the data in real-time, what kind of insights you can derive out of it, and how you can compel your customers to pay for those services," he said.