When Xiaomi CEO and founder Lei Jun first took to the stage in jeans and a black top to introduce new phone models he was called a Steve Jobs copycat. Since then, Chinese smartphone brands like Xiaomi and its bigger rival Huawei have beaten back Apple and Samsung in the domestic market and taken significant market share in certain global markets.
While Lei still regularly takes to the stage to launch Xiaomi products, typically talking for 90 minutes or more, he has carved out his own persona and is now a celebrity executive in his own right in the world's No. 1 smartphone market, where Xiaomi's market share is almost double that of Apple's.
China's No 1 smartphone company, Huawei Technologies, also has its own celebrity executive in the form of Richard Yu Chengdong, the company's mobile division chief, who regularly appears onstage at product launches, recently flying to Germany to announce some new 5G models.
Yu stands out as a proverbial celebrity among his generally low profile peers in the company. Besides hosting all major events for Huawei's new devices, he actively participates in interviews with domestic and international media to promote the company's electronic gadgets.
However, when it comes to the second and third largest smartphone brands in China – Oppo and Vivo – which combined account for more than one third of the market and are referred to by Chinese as "OV" due to similarities in their products and marketing, consumers would be hard pressed coming up with the name of anybody in the companies.
While both brands spend millions on high profile advertising campaigns featuring movie stars and singers, the executives running these businesses have kept a decidedly low profile.
Yet having well-known executives promote products has long been considered a cost-effective way to promote brands in China, which has one of the highest penetration rates of mobile handsets in the world. The roughly 1.4 billion devices in circulation are equivalent to the total population.
"Our executives are generally not willing to stand in the spotlight and staying low profile is an unwritten rule inside the company," said one Vivo employee, who requested anonymity because he was not authorized to speak to media. Oppo employees interviewed indicated it was a similar situation at their company.
Oppo did not respond to a request for comment while Vivo declined to comment for this article.
The low profile approach can partly be attributed to the culture of their privately-held parent company, BBK Electronics Corp, which was founded 24 years ago in Dongguan by Chinese billionaire Duan Yongping, regarded as the godfather of China's smartphone industry – powerful, influential, but staying behind the scenes. Other than a rare interview with Bloomberg in 2017, Duan has been out of the media spotlight for the past two decades.
"Oppo and Vivo's low profile and pragmatic approach is in the DNA embedded across the brands in the BBK group," said James Yan, research director at Hong Kong-based Counterpoint Technology.
Oppo and Vivo were spun out from BBK, which now operates one of the world's largest and most sophisticated electronics supply chains behind the production of a range of smartphones for the global market by owning four successful smartphones brands – Oppo and Vivo as well as recently established OnePlus and Realme.
Duan founded Oppo in 2004, appointing one of his BBK apprentices, Tony Chen Yongming, as the startups chief executive. Five years later Duan established Vivo and picked another BBK apprentice, Shen Wei, as CEO.
Although Chen and Shen have participated in some interviews and public events such as economic forums, their public appearances are few and far between compared with the high profile Xiaomi and Huawei smartphone chiefs, and neither are active on China's Twitter-like Sina Weibo platform.
In contrast, Lei and Yu maximize the power of social media to promote their company's activities. Lei has more than 21 million followers on Weibo, having published nearly 10,000 posts to date with daily readership of his account exceeding 1 million, according to information listed on Weibo.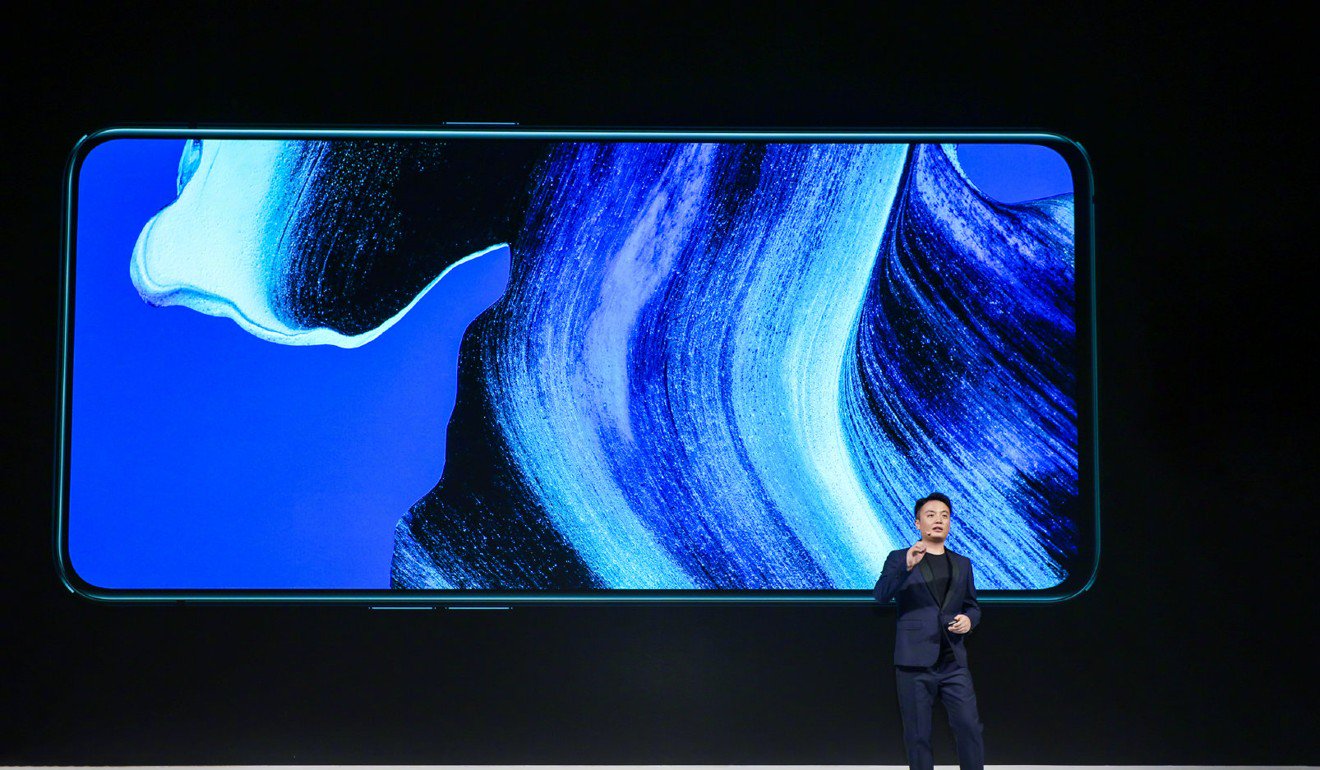 Last Sunday Lei used his Weibo account to give a heads up to users ahead of the company's launch of its first 5G phone on Tuesday. "The pricing of the Xiaomi 9 Pro [5G model] will be much more expensive than that of Xiaomi 9. I hope everyone understands," Lei said.
With more than 7 million followers, Yu's official Weibo account is also considered a major promotional outlet for Huawei products. He has even been dubbed "Big Mouth Yu" by Chinese netizens because of his tendency to speak out. For example, at a product event in Shanghai on Thursday he proclaimed: "Without the US sanctions, Huawei could have become the world's largest smartphone vendor this year."
Some smaller smartphone brands also have high profile talking heads, like Lenovo Group vice president Chang Cheng, who runs the company's China mobile business. He is known for getting up early in the morning to reply to messages sent by readers of his Weibo account, which has 3.1 million followers.
Perhaps in a class of his own is Luo Yonghao, former chief executive of failed smartphone brand Smartisan, who was either a marketing genius or overhyped self-promoter – depending on who you talked to. In May last year the internet celebrity-turned entrepreneur famously attracted a crowd of 37,000 for a product launch held at the National Stadium in Beijing, with many even paying money for tickets.
Despite his company's small market share, Luo, a former English teacher, was able to raise Smartisan's profile by talking big and bashing Apple, which he said had "lost its soul" since Steve Jobs died. The euphoria did not last long. Smartisan faded from the spotlight early this year after running out of cash and laying off employees. Luo, who currently has 16 million followers on Weibo, is now promoting electronic cigarettes.
The Oppo and Vivo employees told the Post that there was an ethical rule to be followed by staff at both companies. In Chinese it is "benfen", which loosely translates as "integrity" in English. It speaks to the idea of doing what's right.
The benfen rule has even been transferred to smartphone start-ups founded by former Oppo executives, such as OnePlus and Realme, which focus on the European and US markets, and Indian and Southeastern markets, respectively.
During a two-hour dinner meeting with the Post in May 2018, former Oppo vice president and OnePlus CEO Pete Lau referred to "benfen" a dozen times, citing it as moral code he adheres to, guiding decisions made at the four-year-old company he founded after leaving Oppo.
"In very simple words, benfen means we should be honest to the consumers and fulfil our commitment to them. We should not take advantage of anyone", including suppliers and business partners, Lau said at the time.
OnePlus, which sells about 70% of its phones outside China, has become a must-have phone for techies who appreciate its clean build and fast performance, according to analysts. Like Xiaomi, the company has built up a dedicated following through user engagement forums and events and it uses that feedback to develop new products.
Realme chief executive Sky Li Bingzhong is also a former vice-president at Oppo, where he led its overseas operations from 2013. One year after its establishment in May 2018, Realme was already the No. 4 smartphone brand in India with a market share of 9%, according to a Counterpoint report in August.
Oppo and Vivo's reserved approach when it comes to promoting top executives as online celebrities is in stark contrast to their flashy advertising campaigns. The ads, which use movie stars and music celebrities as brand endorsers, run online and in offline platforms like shopping malls, high-street billboards and at airports. The exposure has been instrumental in helping both brands gain huge popularity across the country, including in small cities and rural areas.
However, there may be a change of mindset in the works – at least for the "O" side of "OV". In recent months Oppo has begun to nurture the public image of Brian Shen Yiren, its vice president in charge of global marketing, with the 31-year-old appearing frequently at various company events, according to Counterpoint's Yan.
Shen hosted Oppo's product event for its Reno 2 series phones in Shanghai in early September, after which he met several groups of reporters to elaborate on the company's strategy and answer questions. On Weibo, Shen has more than 1 million followers although he has only made about 800 posts.
 As for Vivo, "I still cannot think of a face representing the company," said Yan.
This article first appeared on the South China Morning Post.