After fixing his Xiaomi phone, Yanuar Sidik's has not been able to connect the device to the Indonesian local networks for weeks, cutting him off from mobile data and telephone services. The phone works fine on WiFi, but it is now blocked from linking up with any telco networks, as part of Indonesia's new efforts to stamp out the circulation of black market phones.
Sidik, however, represents just one of many users that have encountered problems after September 15, when Indonesian authorities implemented an International Mobile Equipment Identity (IMEI) block on cellphones and computer tablets for devices that have not been registered with the national Central Equipment Identity Register (CEIR) database.
His device was cut off the network after he took it to one of Xiaomi's authorized service centers in Jakarta for a repair, which involved changing main components of the phone such as the main chip.
"Ever since the replacement, my phone can't get any network signal," Sidik told KrASIA. He lodged a complaint at Xiaomi's customer service but was told to wait. "It's been more than two weeks now," he said. Xiaomi's representatives still haven't provided a solution.
Vania Louise, another Xiaomi user who recently had her phone repaired, faces a problem along the same lines. She was told by Xiaomi's customer service that they had submitted a new IMEI registration for her phone, but the process has been delayed as Indonesia's CEIR capacity has reportedly almost reached its limit.
Official sources told local media outlet Kompas that the country's CEIR had reached 95% of its 1.2 billion IMEI capacity by the beginning of October 2020.
"They told me to just go to Kominfo [Communications and Information Ministry] to solve the problem as they couldn't do anything," she said.
As the country faces a tough battle against the black market of phones, the government has promoted the IMEI registration as a measure to curb illegal phone imports and the market for stolen devices, however, the measure's implementation has created problems for phone makers and users willing to register their devices to gain access to local networks, temporarily paralyzing the country's supply chain and sales channels.
The Indonesia Cell Phone Association (APSI) estimates that around 20% of all active phones in Indonesia come from the black market, amounting to a total of IDR 2.8 trillion (USD 190.4 million) in missed tax revenues each year.

Botched implementation
Signed in October 2019, the IMEI control regulation law requires all gadgets like phones, tablets, and computers with SIM capabilities to register their IMEI with the CEIR. The law was expected to be fully implemented on April 18, 2020, but it was later delayed to September 15, allowing phone and gadget makers to register the IMEI of all units that would be released after April 2020.
Users who bought their gadgets online or from free trade zones in airports after April, on the other hand, had to manually register their new devices through an online portal, while foreign tourists also have to register their gadgets with the CEIR if they want to use local SIMs during their stay in the country.
Three ministries are overseeing the measure and the CEIR's management, namely the Industry Ministry, Communications and Information Ministry, and the Trade Ministry. On October 11, the Communications and Information Ministry acknowledged in a statement a delay in the IMEI registration due to a technical problem, as the CEIR's capacity was "almost maxed out."
One cause for the CEIR's capacity overload was that during the registration period, phone vendors were directly submitting the IMEI lists from factories in bulk without filtering them, placing the IMEI numbers of devices to be produced on the list as well, gadget expert Lucky Sebastian told KrASIA.
"For instance, they could receive, let's say, 200,000 IMEIs from the factory, but only 75,000 of those devices have been produced, with 125,000 inactive IMEIs filling the database. Those IMEIs are what officials are trying to cleanse right now," Sebastian explained.
In the last five years, the country locally manufactured around 60 million gadget units from 34 brands yearly, with additional 11 million devices for export purposes, according to the Industry Ministry. 
Phones that are missing, broken, or no longer used are potentially included as well. It's unclear yet the actual number of problematic IMEIs registered on the list or how many have been removed by the officials. 
According to Oppo Indonesia's public relations manager Aryo Meidianto, many users of Oppo's most recent phone, the A53, have not been able to connect to the local network, despite Oppo sending in advance the IMEI codes for all the new A53 devices.
"Before we could quickly solve the problem in two days by coordinating with ministry officials," he told KrASIA. "However, we received a letter from Kemenperin [the Industry Ministry] on September 29, indicating that the CEIR is almost full."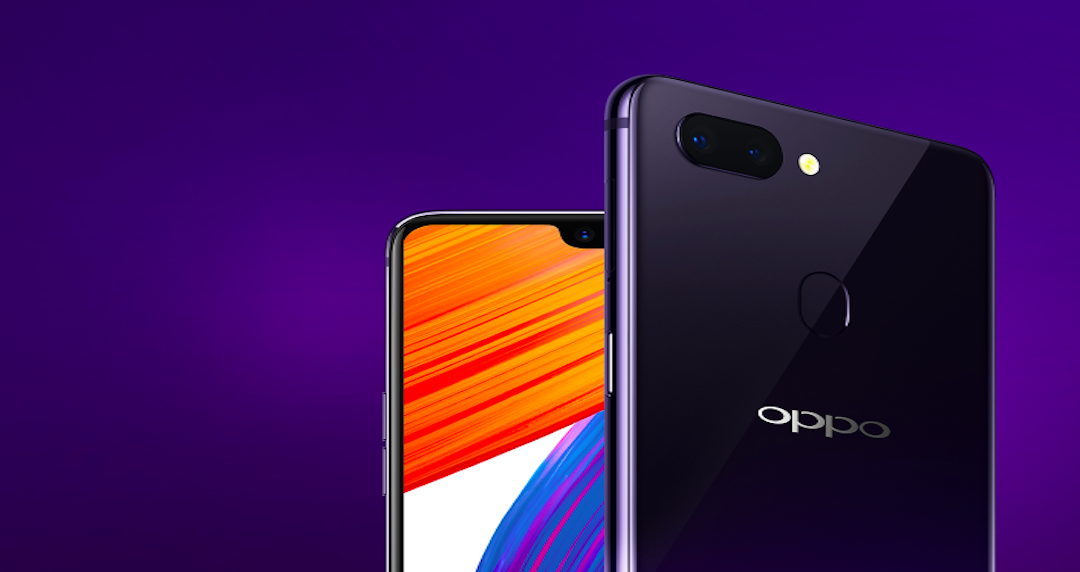 The Chinese brand, which Meidianto said manufactures around 1 million phones per month in Indonesia, had to temporarily halt production. The move was taken to ensure that users will be able to use their new gadgets right away, Medianto explained.
Asus faces similar problems. The company's head of public relations and e-marketing, Muhammad Firman, told KrASIA that they received many complaints through their call center and social media channels. "We are still receiving complaints from users who can't connect to the network," he said.
Firman says he expects the government to increase the CEIR's maximum capacity as well as enforce stricter rules for registration. "They should push gadget vendors to just register the completed products for the Indonesian market, not products that haven't been manufactured yet," Firman said. Asus updated the list of products and their IMEIs and resubmitted it to the Industry Ministry at the beginning of October, according to Firman.
Xiaomi has not responded to KrASIA's request for comment.
Local smartphone vendors such as Advan and Evercoss have also reportedly failed to register their new gadgets, which has led to production halts and layoffs. 

Problems pile up
Indonesia's troubled IMEI registration policy highlights the country's extreme need to shore up its technology infrastructure, as the delay has brought a decrease in phone sales, lost jobs, and crippled production.
"If we can't register IMEIs, then we can't sell our gadgets. There will also be no demand, who wants unusable gadgets?" Oppo's Meidianto said, "How can our sales and marketing team operate? Also our factory workers? There is no demand!"
Sebastian, the gadget expert, estimates losses to the tune of IDR 342.5 billion (USD 23.2 million) in phone sales due to the IMEI fiasco, as consumers are reluctant to splurge on new gadgets. The number may even reach new heights as the end of the year approaches when vendors boost sales and clear stock by offering discounts.
"The CEIR database maximum capacity shouldn't be capped to a certain number, but there should be a plan to gradually increase it yearly," Sebastian said.
Even after receiving complaints from users and vendors, the Communications and Information Ministry hasn't budged. The ministry's director general for resources and postal and informatics devices, Ismail, said in a statement that the machine is still capable of registering new IMEIs without having to upgrade its maximum capacity.
He added that the ministry is currently cleaning up the database and removing inactive IMEIs to free up space. "It's just a technical problem," he said.