With operations in over 12 Asian markets, including Singapore, Hong Kong, Thailand, Philippines, and Cambodia, Foodpanda has become one of the region's major players in the food delivery sector since its arrival in the region in 2012.
Germany-based Delivery Hero, the parent company of Foodpanda, is a global food ordering and delivery firm which has used a multi-brand approach to cement its presence in over 40 markets, managing brands such as Foodora, Talabat, Foody, as well as the globally recognizable Foodpanda.
Foodpanda was launched in Singapore in 2012, but only formally set up its Southeast Asia's headquarters in the city-state in 2019. It expanded its operations to the cloud kitchen sector in Singapore in 2018. Then, in 2020, Foodpanda launched Pandamart, a cloud-based grocery store and on-demand delivery service for convenience products in multiple markets. Even during the turmoil of the COVID-19 pandemic, Foodpanda made its first entry into Japan, launching services in six cities from earlier September onward.
The firm, as part of its quick commerce (q-commerce) offerings, announced in May a partnership with 7-Eleven convenience store chain and Guardian health and beauty retail chain, to allow users in Singapore, Taiwan, Malaysia, and the Philippines to place orders from these stores via the Foodpanda app. Foodpanda also partners with Marks & Spencer Food, FairPrice Xpress, and Cheers stores.
KrASIA sat down with Jakob Angele, CEO of Foodpanda APAC, to discuss the firm's journey in the region and future plans.
The following interview was edited for brevity and clarity.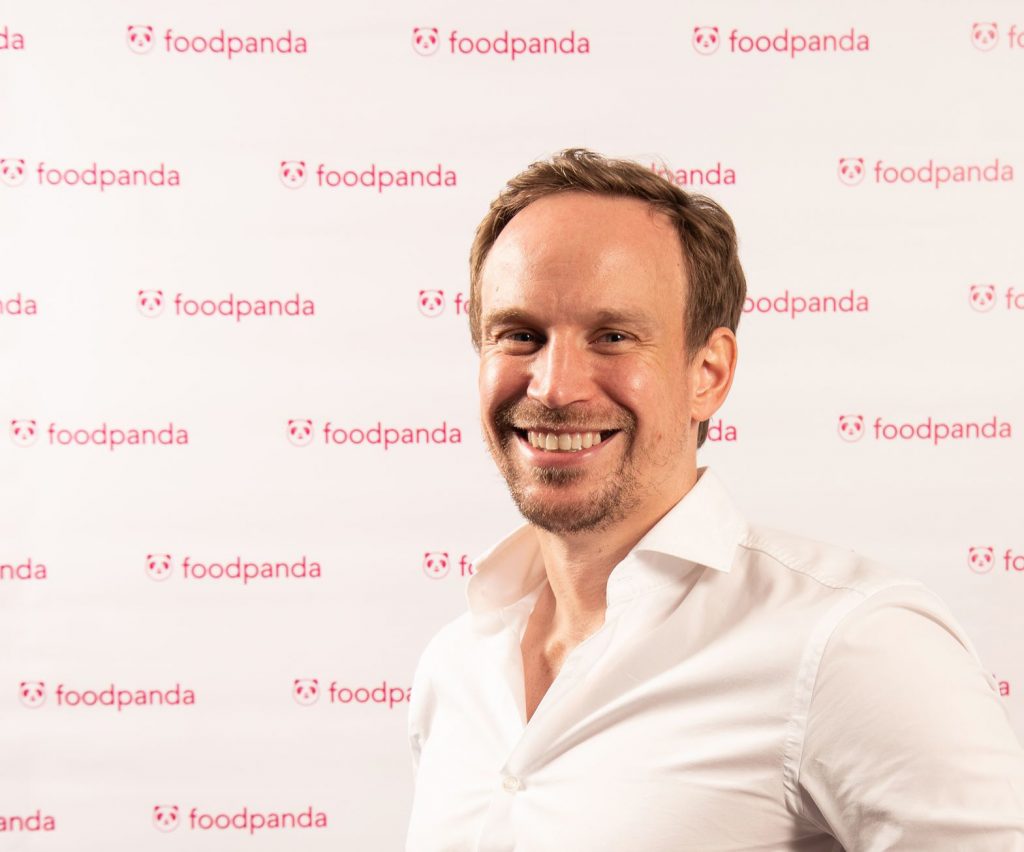 KrASIA (Kr): How would you characterize the current state of Asia's food delivery industry?
Jakob Angele (JA): When I first joined Foodpanda, it was a small, independent company in Berlin that looked very different. Since those early days, many things have changed and business has grown extremely fast.
There is an interesting mix of developing stages in Asia at the moment. A couple of markets are very mature, such as Singapore, Hong Kong, and Taiwan, where there is a high penetration of food delivery orders per capita. Japan is an interesting market because although it is a highly developed and tech-savvy economy, it is one market that is not necessarily very immersed in the food delivery concept.
There is also much greenfield to cover, most notably Cambodia, Laos, and Myanmar, where food delivery as a concept is at a starting point. We are quite familiar with countries like Myanmar and Laos, and that is one of the main reasons why we launched there and have good uptake. Our growth in those markets has been great and faster than expected.
One core challenge in these markets is that significant groundwork is necessary—like educating consumers on what food delivery means, and creating educational videos. But aside from these countries, Foodpanda in Asia is interesting because it operates not just in these rapidly emerging countries, but also in countries such as Bangladesh and Pakistan, which have extremely low GDPs, but do not necessarily classify as rapidly emerging economies.
Kr: What steps have Foodpanda taken to localize in the various markets where it operates?
JA: Localization is now a buzzword, but really, localizing is not easy at all. The key to this is how you structure internal organization and how decisions are made. Foodpanda operates more like a federation of countries rather than a company. We have empowered local operations in terms of commercial and operational strategy, such as how to run logistics, picking cities, identifying restaurants, and how we spend our money.
As the regional CEO, I am involved in those decisions, but the real decision and strategy come from country teams. We have a strong second line of leadership with strong country managers who can independently manage their company like an independent entity. That makes a difference, because no matter how smart headquarters are, even if I can travel to each country three times a month, you can only get a local understanding if you live there.
Cashless payments are a great example of localization. When you run an organization from Singapore, you might think cash orders are not necessary, because Singapore can get away with having online payments. But very early on, we discovered that this was not the case in other countries where there might still be very low online payment penetration. So, it is key to our strategy to offer cash payments in all of our markets.

This is especially appreciated in countries where there is little trust in the online space—we see customers placing their first orders with cash and transitioning later to online payments once they trust Foodpanda and know that their food will arrive. Operationally, cashless payments are a challenge, but we put proper processes and procedures in place a long time ago, so this is stable now.

Kr: How has COVID-19 impacted Foodpanda and the food delivery industry?

JA: COVID-19 resulted in a very hectic time for us, as was the case for many other companies. The world changed as we knew it, and the Foodpanda team did an amazing job to respond and react to this. We faced many significant challenges. Many countries went into lockdown, and many restaurants were not open.
We worked closely with our restaurant partners to understand the best way to make it through this period. There was also a huge influx of restaurants reaching out to us to be onboarded, which was good for us but created lots of challenges.
Previously, we had around 14 days to help them go live, but now there was much more urgency and they needed to go live the next day. We had to reinvent our whole restaurant process to be more responsive. For restaurants in financial trouble, we tried to support them by delaying payments, giving them loans.
On the rider side, we had to ensure safety for both them and our consumers, we had to change our processes to ensure social distancing. We were really in a position where we could also play a bigger role to support the economy. We had a big influx of applicants to work for us when we were initially not positioned for this inflow, so we had to change our operating principles quite a lot to ensure that we could onboard them.
Now that the economic situation is stabilizing in many countries, some riders are going back to their previous jobs. This is also good for us. We want to emphasize flexibility for our riders.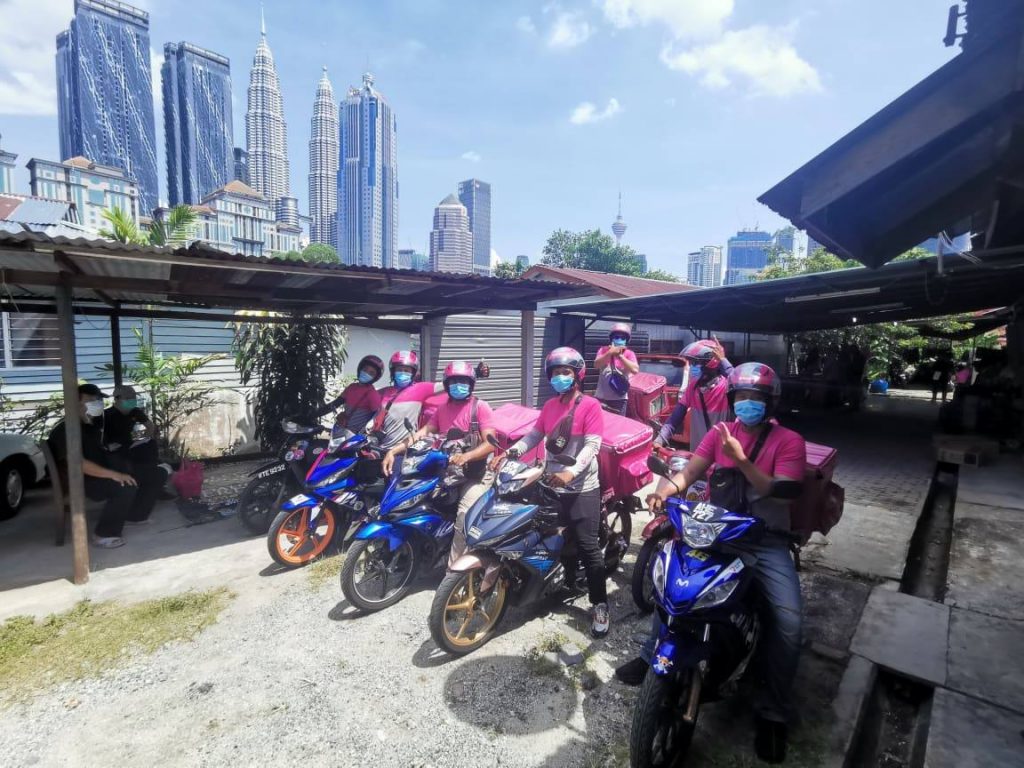 Kr: What are some changing consumer preferences you've observed?

JA: Many consumers tried out Foodpanda for the first time because they didn't feel safe and didn't want to go out. Consumers who normally would not be so easy to convert, such as the less tech-savvy, or those who are 50 years old and older, started to use the platform for the first time. Interestingly, once the peak of COVID-19 was over, these different demographics also showed similar order patterns and frequencies as everyone else.
Another interesting thing was how COVID-19 coincided and fast-forwarded our efforts to move into groceries via the q-commerce initiative. This was a project we had planned for a very long time, but we ended up launching grocery businesses in all of our markets because of changing consumer behavior.
Kr: What do you think the future of food delivery will look like, and where do you see Foodpanda positioning itself? Will it become a super app like Meituan?

JA: Every single person eats 90 times a month, some even 120 times. I truly believe that we are only at the starting point in connecting food and consumption on delivery. Today we focus on food delivery, recently we moved into groceries, but the big strategic question is how we can support all these 90–120 times of food consumption with technology.
Aside from this, we want to double down on delivery times. Previously, consumers were happy with items being delivered within 35 minutes, but now, that is too long, and 20–25 minutes is normal. It is their right to demand this, and it is also good for us because it means that they are getting used to the business model.
To be honest, we always look at what our competitors are doing, but for us, it is more important to understand not what our competitors are doing, but how we can serve our customers better and empower our riders and restaurants better.
We have a couple projects in the pipeline and can't disclose too much at this point. However, to keep the answer broad, the capabilities we have at the moment in a city like Singapore, where we can deliver everything within 25 minutes, is something that many companies are interested in. They either want to emulate us or look to partner with us in the future.