Ram Kumar Agarwal, who owns a grocery store in Kolkata, first used an e-commerce B2B app during the nationwide lockdown earlier this year. Although, he was aware of such platforms since 2018, it was the need to procure stock for his shop during the lockdown that got him to use one of the online channels.
Now, Agarwal buys products online at a 5% lesser price than his trusted wholesaler from whom he has been buying products for the last 25 years.
While the consumer retail segment in India has undergone a massive digital transformation over the last decade, nearly 15 million mom-and-pop or kirana stores in India still prefer traditional methods of supply chain management over digitization.
However, with B2B e-commerce slowly gaining ground in India, the trend is gradually changing.
For example, post-COVID-19, ShopX, a Bengaluru-based B2B start-up saw two-times increase in the signup of retailers on its app. ShopX was also able to increase its average order size by 40% per retailer from April to July 2020.
"Because of COVID-19 the digitization in this space has increased. Even though there were supply-chain issues for neighborhood stores, online was not a preferred domain for kiranas for their shopping. Now some of these stores have started using one or the other B2B apps to buy products," Satish Meena, forecast analyst at Forrester, told KrASIA.
Leading the change
Over the last four to five years, several startups like Udaan, ShopX, Ninjacart, Indiamart, Moglix, and Jumbotail have been trying to digitize the wholesale supply chain in India.
"India is an interesting place: more than 400 million people actively use internet, and a large part of them, including small retailers, use technology for two things: content- such as YouTube or online news, and communication- such as Facebook and WhatsApp," Amit Sharma, CEO and co-founder of ShopX, told KrASIA.
"However, the third C of commerce is left out. Whether it is buying, selling or managing their store online, small retailers currently don't use technology for any commercial activity."
Typically, a kirana shop owner has to make a minimum of two visits to the wholesale market in a month to keep relevant inventory in his shop. Every time he visits the market, he either has to shut the shop for that time period or appoint a staff to take care of the shop.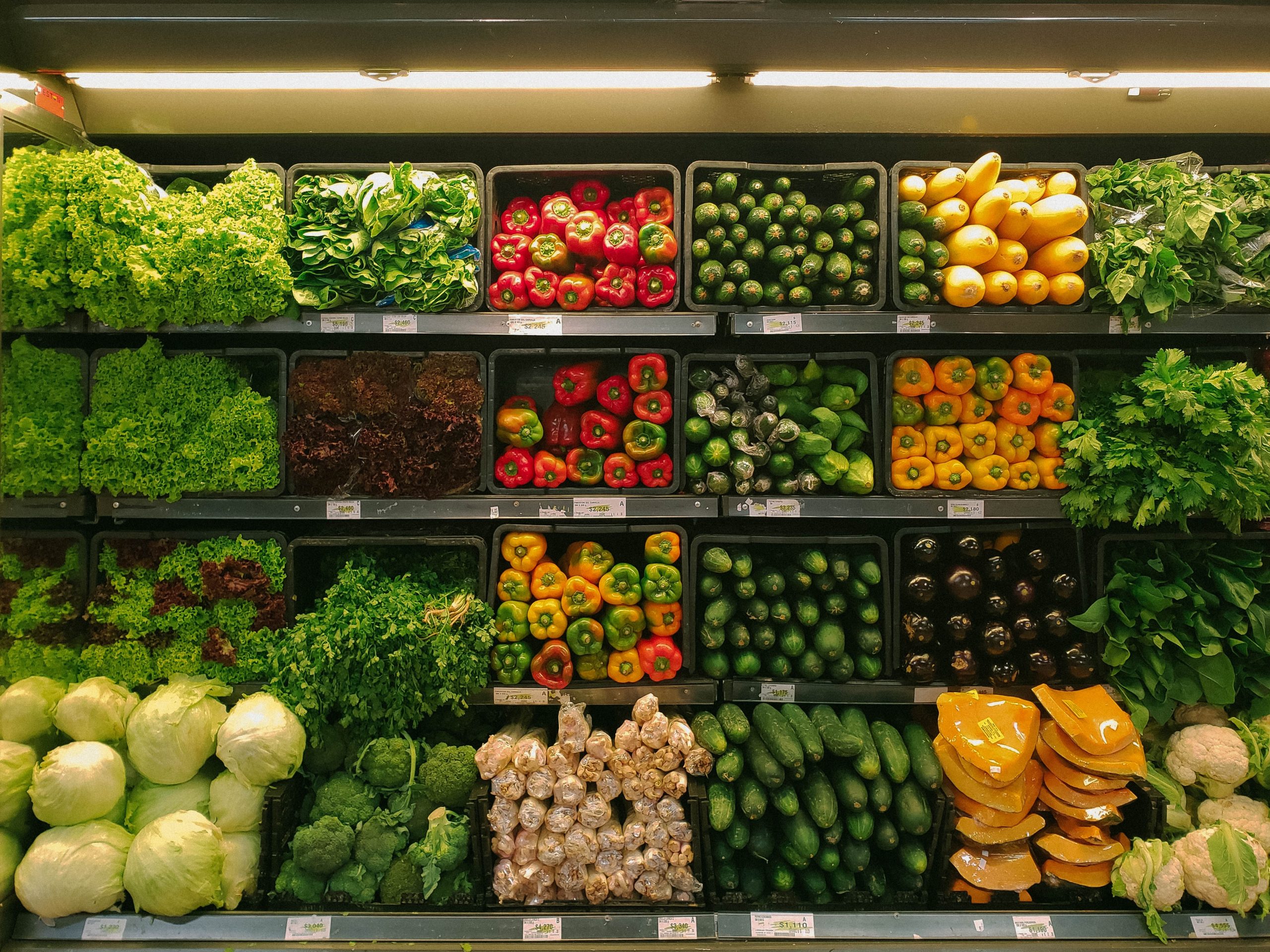 Ashsish Jhina, founder of B2B e-commerce startup Jumbotail, said this is a big loss of business for the kirana owner which can be easily solved by ordering from one of the startups like Jumbotail and others.
"Even when the kirana owner goes to the wholesale market and visits multiple shops to buy products, availability of preferred brands is an issue. Jumbotail not only provides products of almost all the brands but sells them at a considerably lesser price than any physical wholesale market," Jhina said.
According to people in the industry, creating a robust supply-chain and its execution makes all the difference.
Almost all the B2B startups work directly with manufacturers to source products. Jhina said, Jumbotail sources around 90% products directly from manufacturers, mills, producers, and farmers' organization.
ShopX, that caters to 180,000 retailers in 460 cities, has signed up with 34 FMCG brands in the last two months. Some of these brands include Coca-cola, Godfrey Phillips, Herbal Strategi, and Go Desi, to name a few.
As the pandemic pushes retailers to adopt online channels for wholesale purchases, investors have also realized the potential in this space. In April, ShopX raised USD 1.5 million from Rajesh Ranavat, managing director of Fung Capital, his wife Sandhya Ranavat, and the former chairman of Crompton Greaves. The company has raised a total of USD 56.4 million in venture funding.
Last year, B2B startup Udaan raised USD 585 million from Tencent, Altimeter Capital, Footpath Ventures, Hillhouse, GGV Capital, and Citi Ventures. The company is valued at a whopping USD 7.5 billion, Udaan said in September last year.
David Vs Goliath
As the sector heats up in India, companies such as Reliance Industries Limited, India's biggest conglomerate and Walmart-owned Flipkart have also entered this space.
In its recent annual general meeting, Reliance announced to make a splash in the B2B e-commerce space through its e-commerce venture JioMart. Within a fortnight of this announcement, Flipkart also jumped into the fray by acquiring 100% stake in its American parent's local wholesale arm Walmart India. Flipkart launched its B2B operations under a new digital marketplace called Flipkart Wholesale and has started selling products in fashion and grocery categories.
"Kiranas and MSMEs are central to India's retail ecosystem and Flipkart Wholesale will focus on meeting their needs by providing small businesses a wide selection at significant value, powered by technology to make their lives easier," a Flipkart spokesperson told KrASIA.
While Flipkart will leverage Walmart's know-how of the retail space to make advances in the B2B e-tail space, Reliance's JioMart plans to include all its offline retail chain store Reliance Retail with presence in over 6,700 cities to source products for small kiranas.
JioMart said by using its platform, kiranas can manage their wholesale inventory as well as directly sell products to customers. Post Facebook's investment in Reliance, the latter said it would leverage Facebook's messaging app WhatsApp for its retail business. In a way, JioMart is positioning itself to transform the entire supply chain by connecting wholesalers, retailers, and consumers on one platform.
While JioMart has positioned itself as a B2B2C platform, Jumbotail and Udaan have also been experimenting with the model.
Over the last two years, Jumbotail has been running a pilot project for its J24 initiative, which transforms kirana shops into modern convenience stores, helping these shops to get more customers. Once Jumbotail revamps these kiranas as J24 stores, it helps them create a brand, gives them analytics about what's selling more in their neighborhood, and plug them into hyper local B2C platforms to increase sales. About 40 stores are now a part of J24 program, and the company aims to have 30,000 stores using the services in the next four years, said Jhina.
"As we interact with kiranas a lot, we have learnt that younger generation of kirana owners want these things actively. we are seeing tremendous uptick of our J 24 brand from kirana partners. Many of them have doubled their sales in a couple of months," Jhina said.
Udaan, on its part, launched the beta version of a B2C app called Pickily in June this year to enable online grocery delivery for customers.
Kumar Rajagopalan, CEO, Retailers Association of India (RAI) expects at least 30-40 % of B2B e-commerce involving kirana stores to move to digital platforms in the next three years. However, there is a need for a seamless supply chain in the segment.
"Abrupt lockdowns have impacted the entire supply-chain. There is a need for a strong aggregator, but the aggregator model has thin margins," Rajagopalan said.

Largely, these B2B startups earn from the margin on every product that they sell to kiranas. Alternatively, they also provide micro-credit and working capital loans to these shop owners.
Since getting loan from banks is a long process for kirana stores, many a times they depend on moneylenders, who charge interest rate as high as 40-50% for working capital loan. B2B-e-commerce players are trying to solve this problem by providing loan at 18-24% interest rate.
These startups have partnered with non-banking finance companies (NBFC) to provide these loans. As startups have a long-term relationship with kiranas, they understand their credit history thus making it easier for them to learn who would be the ideal candidate for such loans.
"We work with leading banks and NBFCs and use data and insights smartly to lend selectively and safely," said Sharma of ShopX.
In the last two years, Jumbotail has facilitated credit worth USD 25 million to the partners it works with.
However, according to Sharma, effective cost control using technology holds the key to profitability in the B2B e-commerce segment.
"We are moving towards being the first e-B2B Retail business in India to turn fully profitable. We have believed for years, and believe today, that credit/working capital is an enabler rather than a significant revenue stream for us," he said.