COVID-19 has prompted several companies to become more flexible and cost-efficient when it comes to office space. The co-working sector is a beneficiary, if we believe insiders and experts of this young industry.
Cushman & Wakefield already found last year that co-working is expanding rapidly in Southeast Asia, thanks to its fast-growing economies and a tech-savvy population. It is especially the case for Singapore, with one of the region's largest startup ecosystems. KrASIA asked the top players to understand how the pandemic is changing the sector.

The omnipresent WeWork launched in Singapore in December 2017 and now runs 12 properties island-wide. Prior to the pandemic, WeWork Singapore already saw increased interest from enterprises seeking flexible office solutions and this trend has continued to grow.
So far in 2020, it has noted a 17% rise in enterprise members—companies with more than 500 employees—as compared to 2019. Ray Tan, head of growth for Southeast Asia and Korea, says that 60% of its clients are enterprises. With accelerating growth and demand, especially from sectors such as digital services, financial services, insurance, and pharmaceuticals, they have more than doubled their desk count this year.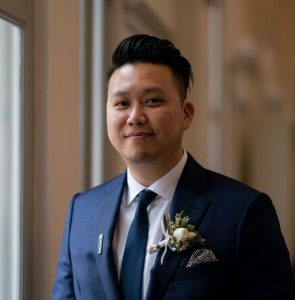 WeWork's competitor JustCo was founded in 2011. The Singapore-based firm also saw an increase in inquiries in the first quarter, as businesses started to look for alternative working arrangements, which continued when the government issued work-from-home mandates.
Today, more than 50% of JustCo's tenants are large enterprise clients, mostly from service industries such as marketing, design, recruiting, legal, and management, and about 20% from IT, digital, finance, and insurance.
Workbuddy, launched in 2018, is one of the largest networks in Singapore with over 35 shared office spaces. It closed down during the circuit breaker period, but is now open again.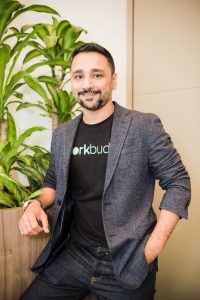 Gaurav Joshi, the founder and CEO, says that he has traditionally more freelancers, startups, and entrepreneurs in his premises. "However, we are now seeing more interest from SMEs looking to reduce fixed costs and become more agile," he added.
Health and safety measures
The industry is undergoing a fundamental shift with greater focus on ensuring safety and wellbeing of employees and guests. The WeWork spaces have been modified with staggered seating and buffer zones to help members maintain a healthy physical distance.
JustCo is distributing free surgical grade masks to all members, staff, and everyone else in the buildings. It is, beyond that, funding Singapore's first fully automated mask manufacturing line.
Struggling members aren't being left alone either. "Our relief package has benefited more than 3,000 companies across our centers in eight major cities in the region," said Brandon Chia, country head for Singapore and Indonesia.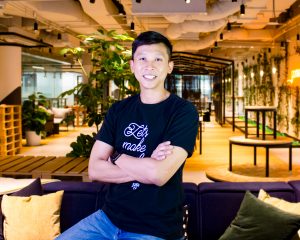 JustCo has further launched a new initiative named "JustCo Campus," a learning hub where members can consult, connect, and learn through digital events.
Workbuddy's Joshi also feels that support for smaller businesses—"a major percentage of our clients"—has become the most important task: "We're offering a free week for people who need a safe, distraction-free space to get some work done," he said.
5 million in 2024
Co-working has a large global footprint. According to a study by Coworking Resources, it is projected to reach almost 20,000 locations worldwide this year and over 40,000 by 2024. Growth is set to slow down during the pandemic, but expected to rebound next year. In 2024, almost 5 million people will be working out of shared spaces.
The foundations of shared office spaces were laid way back with Berlin's "C-Base" in 1995 followed by New York City's "42 West 24" in 1999. However, these setups were mere precursors and not anywhere close to the co-working culture as we know it today. In 2005, software engineer Brad Neuberg launched the first modern co-working office with the San Francisco Collective Space.
Back in Singapore, WeWork is in the process of expanding to new locations in Raffles Place, Alexandra Road, and Collyer Quay. It will also grow from three to 14 levels in 9 Battery Road.
"We have managed to attract the public sector as well," said Tan. "Government agencies such as Digital Industry Singapore (DISG) and the Ministry of Culture, Community, and Youth (MCCY) now have a presence with us."
JustCo has seen about 20% of the members returning to their centers in Singapore. At Workbuddy, more than 30% of their customers are already back at their desks and they expect over 80% to return as restrictions ease further.
What's next?
Southeast Asia is still in its infancy when it comes to "space-as-a-service" providers, with the sector only occupying about 5% of the total office space in the region. According to joint research by WeWork and IDC, 70% of companies are considering to add shared office space in the next one to three years.
JustCo said it will be focusing on deeper technological capabilities to create smart, digital workplaces that enhance the overall workspace experience.
"We will be introducing a new pay-per-minute concept, where members only pay for what they use by the minute and will be entitled to unlimited co-working benefits like on-demand access to meeting rooms and exclusive networking events," said Chia. This service will be available at the new branch at The Centrepoint in Singapore, slated to open before the end of the year.
Workbuddy is also planning for further growth and doubles down on the number of floating desks. Flexible work solutions will become the norm, the firm believes. The traditional office of yesteryear might as well be gone forever.
(The article has been updated on August 17 to reflect the correct amount of WeWork locations in the 3rd paragraph.)