In June, Headline Asia interviewed Hirofumi Ono, global CEO of 17Live, Inc., the company that provides the livestreaming application 17Live. 17Live is the number one livestreaming app in Japan with more than 45 million users based in six regions around the world.
Ono brought livestreaming to Japan after seeing its rise in popularity in China. He believes that it's important to carefully observe China when considering upcoming trends.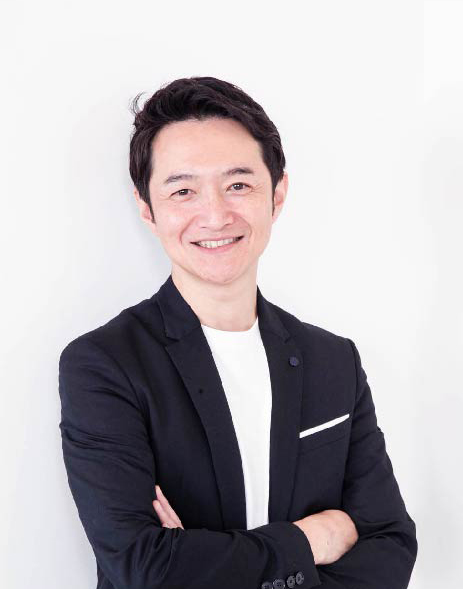 Born in 1974 in Sapporo, Japan, Hirofumi Ono graduated from the University of Tokyo's Department of Biological Sciences in 1998 and received his MS in Biology from the Graduate School of Science in 2000. In 2000, he became the first employee of CA Mobile Inc. and led the establishment of the company. In 2008, he established Infinity Ventures LLP. While investing in ventures in Japan and Greater China, Ono was an investor and serial entrepreneur himself, having led the founding of Sunshine Ranch's Rekoo Japan, Zimoti, Groupon Japan, Farfetch Japan, and others. He also hosted the Infinity Ventures Summit, one of the largest C-level conferences in Japan, for 12 consecutive years.
In 2017, he oversaw the launch of 17 Media Japan (now 17Live, Inc.), the Japanese subsidiary of M17 Group (now 17Live, Inc.), which operates the livestreaming app 17Live. In 2020, he stepped down from his position as president of Infinity Ventures to become the global CEO of 17Live, Inc.
This interview was translated from Japanese. It was edited for brevity and clarity.
Headline Asia (HA): What is the state of livestreaming in China today?
Hirofumi Ono (HO): Users of the top livestreaming platforms in China make up about 10% of the population in terms of monthly active users, and considering the population of China, that's over 100 million in MAUs. There are several such platforms in existence, such as Kuaishou (519 million MAUs, 2021 Q1), Douyu (192 million MAUs, 2021 Q1), and Huya (75.5 million MAUs, 2021 Q1). The livestreaming market is generally considered to be about half the size of the mobile gaming market. This revenue comes mainly from "gifting."
By applying the same calculation to the Japanese market, 10% of the population would mean the MAUs would fall between 10 million and 13 million. As for sales, in general, the mobile game market is about JPY 1 trillion (USD 9.1 billion), so half of that is JPY 500 billion (USD 4.55 billion).
In China, live commerce is also growing dramatically, and in 2020, about 10% of the e-commerce market in China came from live commerce. In Japan, this number is still small, but I expect that live commerce will gradually expand and the percentage of the e-commerce market in Japan will mirror that of China. Although there is a wide range of services defined as "livestreaming" including live commerce, 17Live defines the main livestreaming market as "video + communication."
When the context of live performance is added to various contents (games and music) in the entertainment industry, I think a part of them will be gradually transformed into the live distribution market. In other words, there is great potential in terms of the live streaming market's total addressable market.
HA: What is the value of livestreaming that differentiates it from other types of platforms?
HO: Live concerts have become difficult to hold due to the pandemic. The movement to replace them with online ones is gaining momentum. Music and live streaming go together very well. For example, a live concert has value in that you can only listen to it when you are there. There is even more value in having people gather there and the shared excitement. But this can be done without a physical location, being able to reach more people through livestreaming online.
This means that we can express ourselves in new and exciting ways that are possible only in the digital world. We believe that sports streaming will be further strengthened by translating this series of experiences online and adding "expressions that can only be done digitally." Although we have not yet seen such a big movement in the sports industry, we expect that it is going to be one of the industries that will emerge with livestreaming.
In addition, another business model for livestreaming is pay-per-view. I believe that the number of live music concerts and live sports events going online will definitely increase in the future, and the base will be pay-per-view. On top of that, there will be elements of gifting, and I believe that the three business models—gifting, live commerce, and pay-per-view—will be the focus of attention in the future livestreaming market.
In Japan, livestreaming is still a new thing. In addition, since the term "livestreaming" itself encompasses a wide range of services, I believe that the true value of livestreaming has not been properly conveyed to the world.
I believe that the biggest attraction of 5G—especially millimeter wave 5G [a new frequency band available on 5G]—is that its latency will shrink. Therefore, I expect to see a dramatic evolution in live online communications.
I believe that 2021 will be the first year that the livestreaming market will start showing its true value.
This article was originally published on Headline Asia's Medium site. It is reposted here with permission from Headline Asia.