In China, the top two short video apps are Kwai, otherwise known as Kuaishou and Douyin(Chinese version of TikTok). Despite both being social video apps, the similarities end there.
While Douyin has captured an affluent urban user base in fiercely competitive tier 1 and 2 cities, Kwai turned its attention toward "small town youth", people under 35 from small cities and villages across China.
Under pressure from Douyin, Kwai has turned to different strategies to try and maintain pressure on its rival. At the same time, it has received financial backing from Tencent, who view Douyin creator ByteDance as a threat.
Check out our explainer to get a better idea of what Kwai is about:
For the upcoming Chinese New Year holidays, the CCTV gala is considered an important marketing platform for tech companies. This year, Kwai is armed with a budget of over half a billion dollars and is aiming to attract new users to maintain pressure on rival Douyin.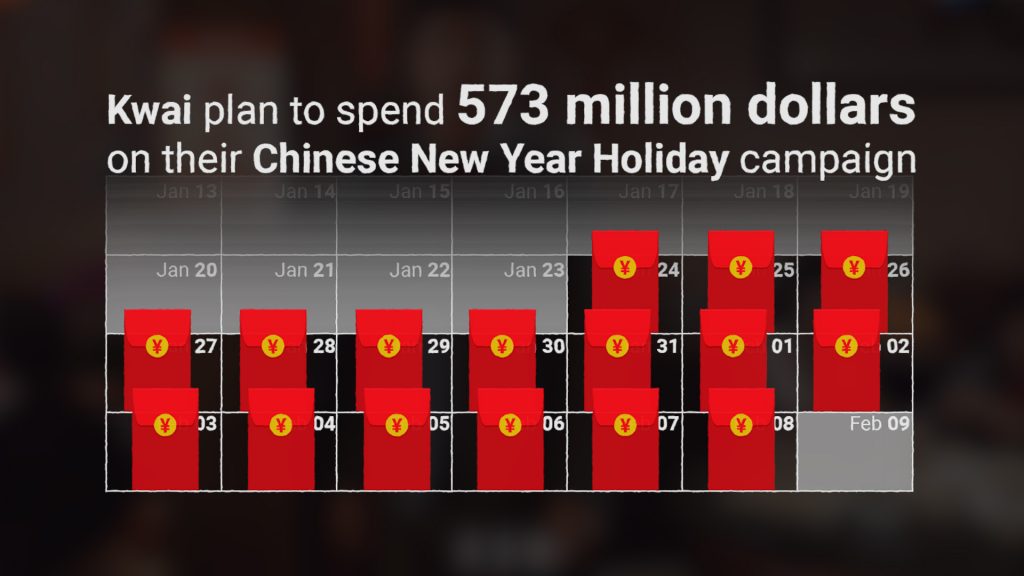 To learn more, please read our article on Kwai's Chinese New Year holiday campaign here:
Kuaishou to disburse RMB 1 billion 'red packets' on world's most-watched TV show, playing catch up with Douyin
…The Beijing-headquartered company snagged an exclusive partnership with CCTV for the annual gala, also known as "Chunwan," beating competitors such as Alibaba, Pinduoduo and ByteDance. It will send out "red packets," or "hongbao,"a traditional gift of cash in China representing auspiciousness…