This article is part of KrASIA's "Spotlight" series, where our writers from different editorial tables work together to give you a closer look at the tech scene in Asia. Read more about BBK's beginning and its offshoots here. Learn about how OnePlus cornered India's premium smartphone category here. 
Mutia Ramadhani is a digital marketer for a fintech company in Jakarta. She has been using an Oppo smartphone for over three years. She said she might switch to the newest iPhone one day, but for now, Ramadhani believes that Oppo "is the best Android brand."
"Oppo is the top-of-mind brand for mid-tier-priced smartphones. I like its elegant design, which makes it look more expensive than what it actually is. Many people also like Oppo for its beauty camera, which is better than other smartphones in the same category," she said to KrASIA.
Ramadhani bought her Oppo F7 three years ago, during its initial release in April 2018, for around IDR 4 million (USD 286). The phone houses a 16-megapixel sensor with an f/1.8 lens on its back camera and a 25-megapixel front camera.
Even though the phone's camera setup can be considered outdated compared to quad-camera modules present on newer devices, the F7 has been Ramadhani's best ally for her content production. She likes the camera and audio quality, which are good enough for making videos and recording footage during concerts, she said. "I like to create content for my social media and I spend a lot of time on video streaming platforms, so the camera and audio quality are very important for me."
Oppo is one of the smartphone brands that were created by Chinese electronic manufacturer BBK Electronics. The Dongguan-based company also founded Vivo, and has connections with OnePlus, RealMe, and Iqoo. Despite its scale, the conglomerate maintains a scant public-facing presence, while the exact nature of the relationship between BBK and these brands is hazy.
By viewing Oppo, Vivo, and Realme as part of the same group, BBK is the world's largest smartphone maker with a 19% market share in 2020, per recent data by Counterpoint Research.
Despite the pandemic, these three brands showed positive growth in terms of shipment last year, especially Realme, which smartphone shipments grew 80% year-on-year (YoY) in Q4 2020. Oppo registered an 8% YoY growth, followed by Vivo with a 6% rise in the same period. In total, the trio sold 262.7 million units in 2020, outperforming bigwigs such as Samsung and Huawei. That's without counting OnePlus and Iqoo, whose sales were not listed by Counterpoint.
The report did not break down the market share for Southeast Asia, but Counterpoint's previous statistics showed that brands linked to BBK reached a staggering market presence of 51% in the region in the second quarter of 2020. Oppo wrangled a 20.3% market share in Southeast Asia, outdoing Samsung's 19.5%. Vivo followed with 17.9%, with Xiaomi and Realme trailing behind. Realme continued to be the fastest-growing brand in the region, growing 141% year on year (YoY).
In Indonesia, Vivo and Oppo were the most popular smartphone brands in Q2 2020. Five out of ten Indonesian users bought one of their phones, while in the Philippines, BBK took the spotlight again with a whopping 60% market share.
View this post on Instagram
The line of brands created by BBK offers varied options that cater to all groups of customers at different price points. Although Oppo covers a wide price range, the brand positions itself in the mid-range and upper tier, with prices running from USD 300 to USD 1,500. Vivo focuses on the mid-range segment, between USD 113 to USD 750, while Realme targets the low-end (USD 100–500) and ultra low-end (under USD 100) markets.
Chinese brands started to gain popularity in Indonesia from 2016, according to Risky Febrian, a market analyst at IDC Indonesia. They offered pretty good specifications at very affordable prices compared to global vendors like Samsung, which had been the leading player in the Indonesian smartphone market since 2012, and other big competitors like Apple and Asus, he added.
"The growth of the smartphone market was very high back then due to a large migration of users from earlier generation phones to smartphones with 4G capabilities." This development in Indonesia is representative of other countries in the region, Febrian explained.

Better selfies, celebrities, and wide distribution channels
While BBK has let its offshoots operate almost independently, Oppo, Vivo, and Realme seem to have followed BBK's marketing playbook by leveraging celebrity endorsements, strong distribution channels, and effective retail-level promotions.
Brands under the BBK umbrella share some similarities: cutting-edge tech with affordable price tags, common traits on their market strategies across different countries in the region, and even a similar hardware design, Febrian said.
Within Southeast Asia, Oppo and Vivo initially focused on markets such as Indonesia, the Philippines, and Thailand, where they managed to attract a lot of attention with products such as the Oppo F series and the Vivo V series—budget-friendly phones with decent performance and good photography capabilities.
Realme has been able to gain traction in the region thanks to key premium features, material, and finishes within reach of mid-tier consumers, especially young buyers, according to Counterpoint.
Meanwhile, OnePlus landed in the region by partnering with Lazada Indonesia in 2015. But just a year later, it rolled up local operations due to regulations on imported smartphones.
Despite OnePlus' misfire, Oppo, Vivo, and Realme have been able to grow rapidly while maintaining strong sales in Indonesia even during the pandemic thanks to their distribution strategy, Febrian said.
View this post on Instagram
While most vendors embed their distribution in organized retails channels such as malls or hypermarket chains, Oppo and Vivo have opted for unorganized retail platforms as well, like family-owned outlets found on the roadside or near residential areas in tier-2 and tier-3 cities.
"Unlike malls, roadside shops were not affected by the large-scale social restrictions that took place for most of the past year, which helped Oppo and Vivo's sales," Febrian said.
The quality of the camera is another important consideration for phone buyers in the region, according to Febrian. For instance, Oppo has been promoting its "AI beauty recognition" camera feature since 2018, which the brand says can produce "better quality selfies" based on factors like skin color and gender. Vivo has also been marketing the camera's selfie capabilities and "AI scene recognition," a feature that adjusts light parameters for better pictures. Realme has mainly promoted its high specs at modest prices.
BBK's offshoots have also relied on local celebrity endorsements to attract young consumers. Famous Vietnamese singer Son Tung M-TP  as well as Indonesian actors Chelsea Islan and Reza Rahadian have been ambassadors for Oppo in recent years. Vivo counted Filipino actor and recording artist Daniel Padilla on its rooster, while international basketball superstar Stephen Curry had also represented the brand.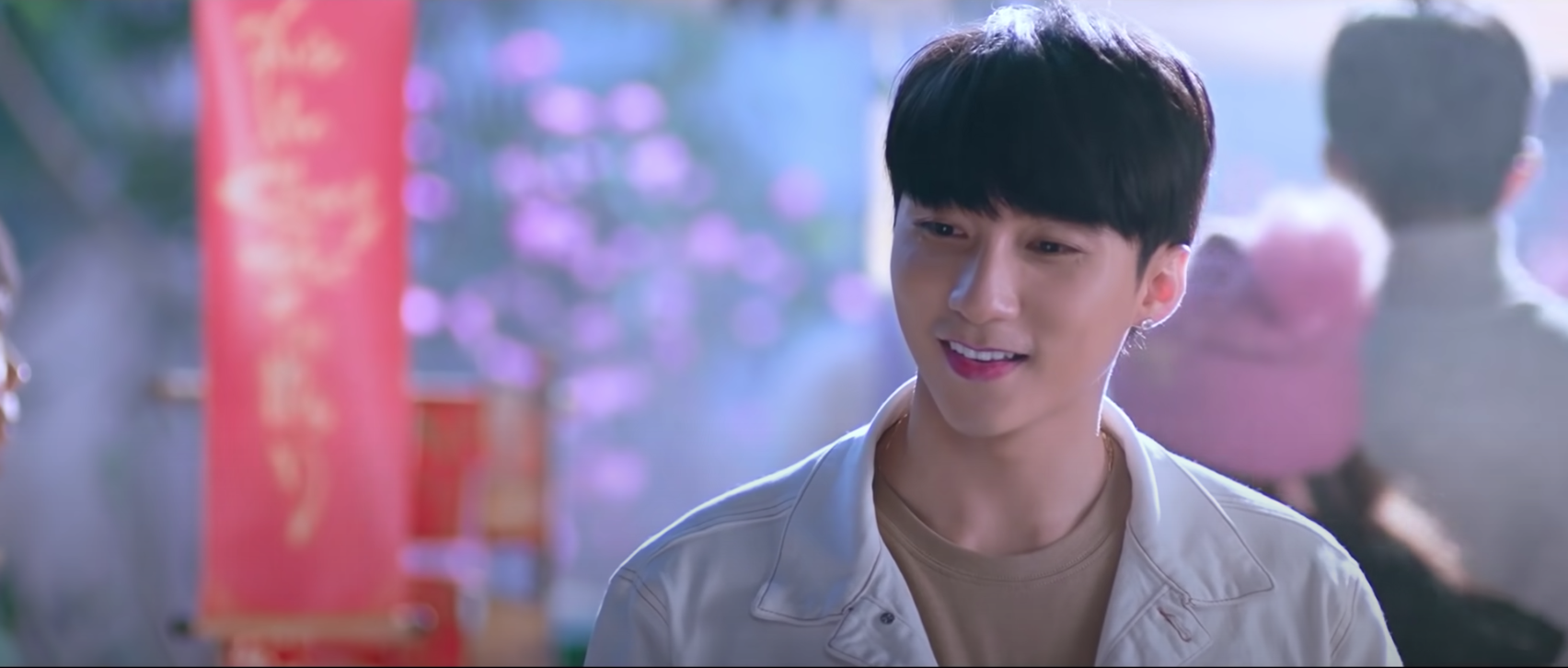 "I bought my RealMe 5i last year for less than IDR 2 million (USD 143). The phone doesn't have the best features, but it works just fine for me. What I like the most is that this phone has a durable battery and good audio quality. Its camera is not the best, especially if you take a picture at night. But this is understandable, considering its price point," Adit Ahzar, a Jakarta-based insurance sales executive, told KrASIA. 
"I've used both Oppo and Vivo phones before, and the good thing about these brands is that they have lots of varieties for different types of customers, and their mid-range and low-end phones are still designed beautifully, so they don't look cheap at all," Ahzar added.
Southeast Asia, particularly Indonesia, is a priority market for Oppo and Vivo, according to IDC's Febrian. "They even offer several configurations or models specifically for Indonesian consumers. This is why the popularity of these two brands continues to increase."
IDC projects BBK's offshoots to continue leading the smartphone sector in Indonesia in 2021.