The Alibaba Cloud x KrASIA Global Startup Accelerator Online Hong Kong Demo Day took place on December 14, with pitches by ten finalists that were evaluated by a panel of esteemed judges from Alibaba Cloud, Ondine Capital, and Gobi Partners.
After watching the startups pitch from a range of industries such as fintech, cloud computing, and AI, the judges decided to name GridMarkets and Vika as the Asia Stars of the Online Hong Kong Demo Day. With both startups showcasing excellent business cases and products, the judges were impressed enough to name joint winners for this event.
GridMarkets provides a suite of products on its cloud-based platform that allows for animation, VFX, and drug discovery simulations to be rendered, significantly reducing the hefty costs that would be incurred if these visualizations were produced using conventional hardware setups. Vika provides a range of solutions to manage areas such as project management, client relationships, e-commerce operations, human resources, and investment fundraising with its enterprise SaaS platform.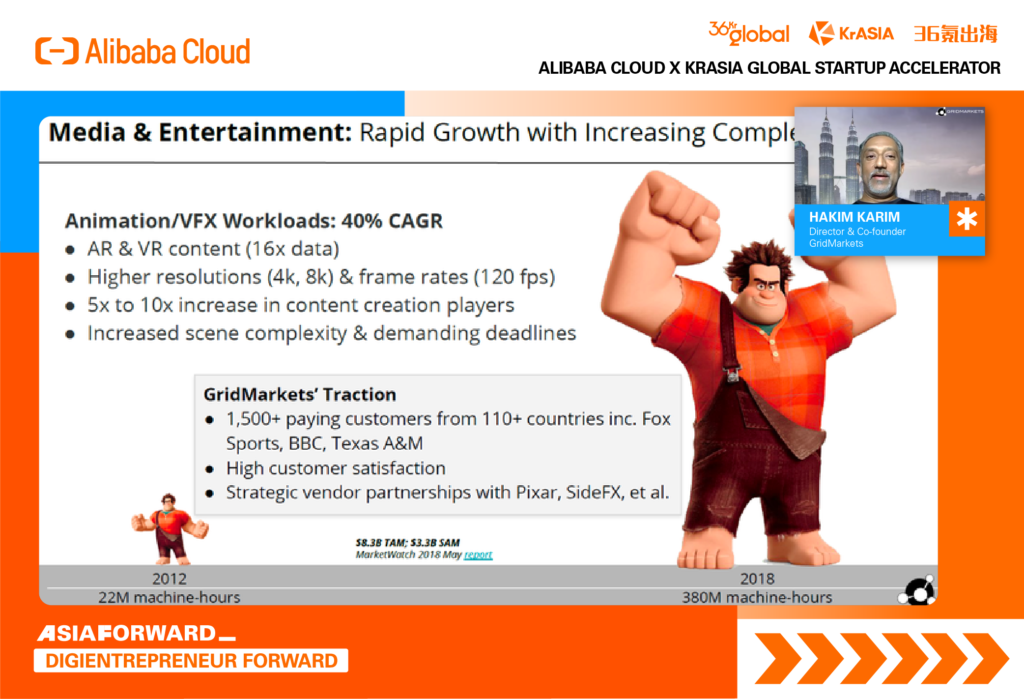 Gobi Partners vice president Nicolas Ingram was happy to be involved with the event. "Kudos to Alibaba Cloud and KrASIA for hosting this exciting and meaningful Demo Day, it gathers great startups and entrepreneurs to show how far we can go with the tech and cloud ecosystem.  Congratulations to Vika, GridMarkets, and the other startups for their achievements during this hard time," Ingram said.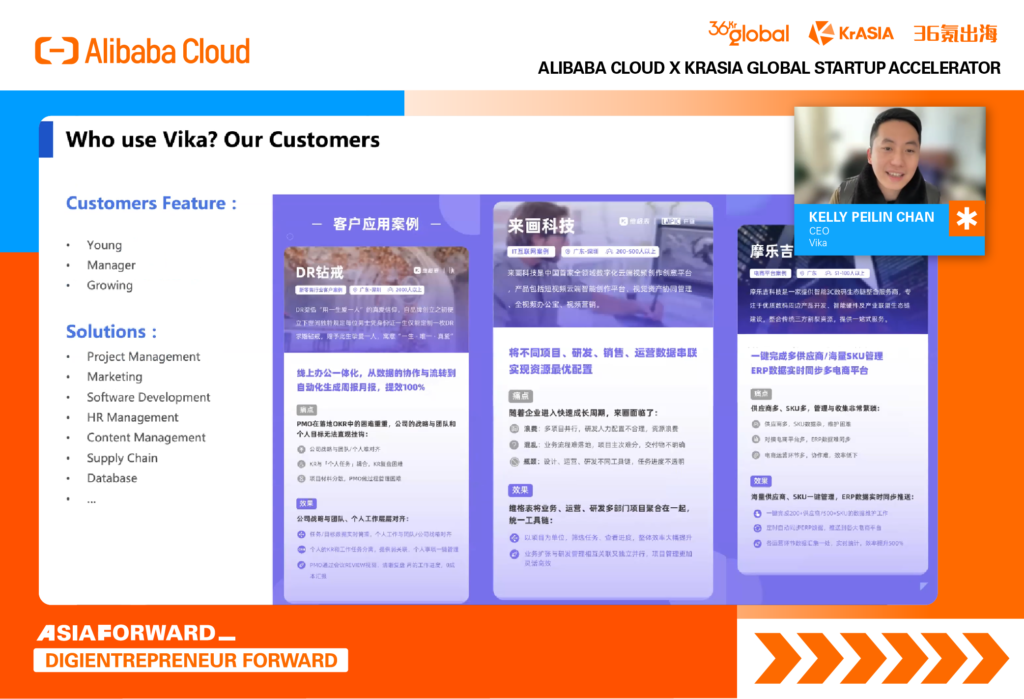 Randolph Hsu, founding partner of Ondine Capital, was also delighted with the quality of the pitches. "The overall caliber of startups, founders, and the breadth of problem statements being tackled as part of the KrASIA x Alibaba Cloud startup event was excellent. It made our job as judges that much more difficult—but also exciting," he said.
Here is a roundup of the other startups that participated in the Demo Day:
Cozmox is an e-commerce digital marketing platform that provides clients with features to manage social media campaigns, content creation, influencer marketing, and affiliate marketing.
Delvify creates AI solutions that generate shopping recommendations using its visual search tools. It locates similar products based on images uploaded by the customer.
Flydesk provides remote team management and shared office-booking with its mobile app, so companies can operate a hybrid work model.
MeetMumz is a social platform designed for mothers to connect with and meet other like-minded mothers based on their residing area, children's age, common interests, and schedules.
Moden KOL is a platform that focuses on connecting KOLs and social media influencers with job opportunities offered by brands. It also provides services such as marketing production, talent development, and sales channels.
NeuXP allows non-residents of Asia, Europe, and the US to access local banking services with its banking-as-a-service (BaaS) app.
Sunrate is a digital payments platform that enables easy access to cross-border payments at a global scale.
VoiceAI creates AI-backed speech analysis solutions for customer recognition, voice authentication, transcription, and voice commands.