Throughout 2020, rumors about a merger between Grab and Gojek brokered by SoftBank's Masayoshi Son have been whispered and teased out.
If the two companies become a single entity, it would be a consolidation for tech firms with the highest spreadsheet value in Southeast Asia—a regional event with potential global implications. It would also be a major plot twist for the region's internet economy, considering the two firms have been in tight competition for years. While investors seem eager to unite these two firms, the possible merger raises questions about market concentration and impacts upon consumers and driver-partners.
Both Grab and Gojek are heavily favored by financiers. In February, Grab raised USD 856 million from Japanese investors. A month later, Gojek snagged USD 1.2 billion in a Series F round from unknown investors. Then, in June, Facebook and PayPal also poured money into the Indonesian super app. Details of the deal were not disclosed, but according to Crunchbase, Gojek raised USD 375 million from the American investors. And in August, Grab bagged USD 200 million from South Korean private equity firm Stic Investments, then Gojek raised another USD 150 million from Indonesia telco Telkom in November.
In the past few months, Son has been reportedly playing kingmaker and putting more pressure on the two Southeast Asian titans to link up and operated under one umbrella. The latest development is that Grab and Gojek have resolved most of their differences and mapped out a structure where Grab co-founder Anthony Tan would become the CEO of the combined entity, while Gojek executives would continue to run the business in Indonesia under Gojek's brand, according to reports by Bloomberg.
Even so, both Grab and Gojek have refuted reports about the potential merger.
Originally transportation startups, Grab and Gojek have developed their respective business to enter many verticals. That growth requires a bonfire of cash and the companies have remained unprofitable until now.
Last year, Grab and Gojek showed their intention to attain profitability and go public—all part of the plan to generate returns for investors like SoftBank. The pressure has ratcheted up this year due to the COVID-19 pandemic, when transactions for some verticals of Grab and Gojek's operations plummeted.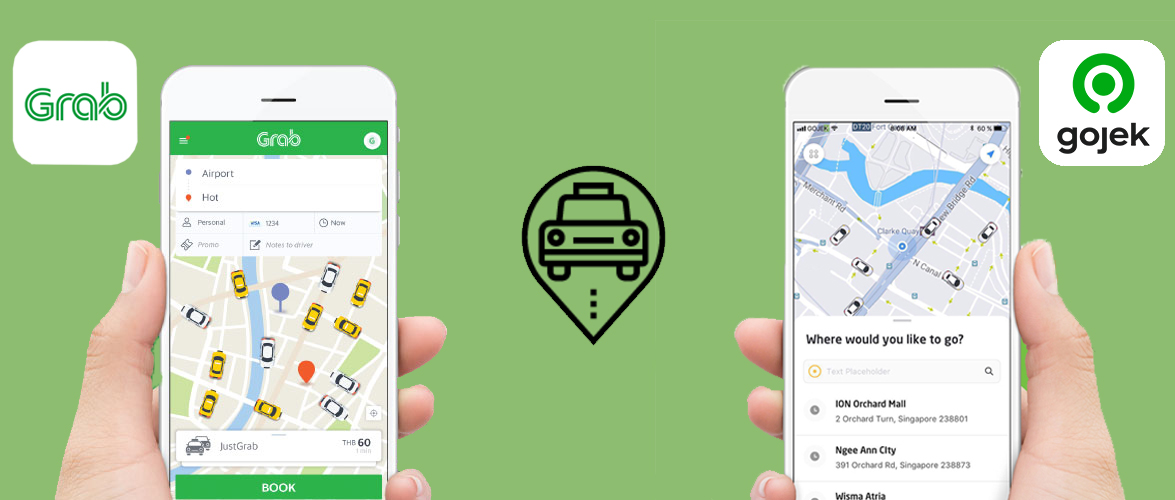 Hurdles in payment services
The most difficult step in a merger will likely be combining Grab and Gojek's payment services. In Indonesia, Grab works with Ovo as its official payment partner, while Gojek operates its own e-wallet platform GoPay. Grab recently led a USD 100 million investment in LinkAja, making it a minority stakeholder in the state-owned platform. Ovo and Dana have long been rumored to be in the discussion of a potential merger to prevent GoPay from extending its lead in the payment space.
Unlike Grab and Gojek's other verticals, payment services are subject to tight restrictions from the central bank, Bank Indonesia (BI).
"If you consider a potential tie-up between Ovo and Dana, and a further consolidation between Grab and Gojek, Indonesia's top three platforms—GoPay, Ovo, and Dana—will be effectively owned by the same group of people, which is currently prohibited by Bank Indonesia," said Joel Shen, a corporate lawyer with Withersworldwide specializing in mergers and acquisitions (M&A) and Southeast Asia tech.
BI's regulation is mandatory and suspensory in nature, meaning Grab and Gojek need permission from the central bank before their payment services can be intertwined, Shen added.
Both Grab and Gojek are very influential companies in Indonesia. Grab co-founder Anthony Tan and Softbank's Masayoshi Son are known to have good relations, as well as access to President Joko Widodo and coordinating minister of maritime affairs and investment Luhut Binsar Pandjaitan. Meanwhile, Gojek co-founder Nadiem Makarim serves as the minister of education and cultural affairs in Jokowi's cabinet.
"I can see this panning out in one of two ways," Shen said. "First, they use political leverage within the Indonesian government to get BI's consent, and they will merge. Second, they separate the payment businesses from other verticals, so they'd merge transportation, food delivery, and logistics business, but the payment platforms will remain separate and unmerged."
It is too early to tell what the most likely outcome is, as Grab and Gojek haven't finalized the commercial parts of the transactions. Nonetheless, Shen believes the payment platforms will present the single most difficult regulatory hurdle in a merger to form a single business entity.


Investors unite and converge
Grab and Gojek are backed by giant investors, and their union could create unexpected convergences among the tanks of investors. The entities that have cut checks for Gojek include Google, Tencent, Facebook, PayPal, Visa, and JD.com. Meanwhile, Grab is backed by Softbank, Uber, and Didi Chuxing. Alibaba recently reportedly in talks to pour USD 3 billion in Grab as well; even though this was not confirmed by either firm, Grab inked a partnership with Alibaba's Lazada in Vietnam last month, signaling possible progress in the discussion.
"If you look at the cap tables between Grab and Gojek, we'd see very unexpected competitors like Alibaba and Tencent, which is an unusual situation. It would be a very big and crowded cap table if such a merger takes place," Shen said.
An investor who is familiar with the situation told KrASIA that the merger will be beneficial from a stakeholder's viewpoint. Grab and Gojek need to focus on sustainability very soon to rationalize their valuation, the person said. And the two companies have a new common enemy: Sea Group has emerged from the pandemic with a much deeper war chest.
Regulations can protect merchants and consumers
The investor who spoke to KrASIA also said that a merger would be a loss for users, drivers, and merchant partners of Grab and Gojek. "They [Grab and Gojek] definitely will reduce the incentives and bargaining power as it will primarily be monopolized by the merger entity," the person said.
If the merger happens, then Grab and Gojek users can bid farewell to the companies' discount promotions, since there would be no significant or immediate competition in the arena. The new entity could also "arbitrarily determine the price", Tulus Abadi, head of the Indonesian Consumer Foundation YLKI, told KrASIA.
For now, driver-partners of both companies are against a merger between Grab and Gojek. Indonesia's online motorcycle driver association, or Garda, said they will stage a protest if the companies move forward with a merger.
"We worry that this mega-merger will lead to driver-partners' termination on the grounds of company efficiency," Garda chairman and spokesperson Igun Wicaksono told KrASIA. The association hopes the government will intervene and put a stop to the consolidation.
Regulators could play a stronger role by tightening rules on pricing and merchant-platform relationships. The Competition and Consumer Commission of Singapore (CCCS), for example, restricted Grab's movement following the company's acquisition of Uber's Southeast Asia operations in March 2018, so that Grab couldn't change its price plan freely or hold a monopoly over drivers.
According to the unnamed investor who spoke to KrASIA, the companies could avoid market monopolization by spinning off parts of their business, such as the ride-hailing or food delivery operations. "A 'break up' among the groups might be necessary to maintain the competition," the person said.