Writer: Janine
If domestic logistics is mainly related to the "transfer of goods," cross-border logistics involves much more complex processes.
Consolidation, customs declarations, shipping, deconsolidation, customs clearance… To query each step of the movement of the merchandise, 25 queries are required. To make the "black box" of the entire shipping chain transparent, the first step is to put the entire shipping process online, eliminating blind spots on the actual status of goods during shipping.
Founded in January 2015, Xiangxun (箱讯) has launched two products, "Huo ChaCha" and "BangBang Yun"
"Huo ChaCha" is a tool product that has been online for two years now. It can check each node of the logistics process for an order in real-time, providing data on roads -> ports -> sea shipping-> destination ports.
"BangBang Yun" is a dynamic matching platform that went online two months ago. It connects importers and exporters with service providers, including freight forwarders, customs brokers, transportation companies, towing companies, shipping companies, etc., removing intermediaries to lower logistics costs.
Xiangxun CEO Zhang Li told Kr-Asia that the two things that industry personnel does most frequently are, first, tracking and inquiring about the process of orders, and second, price inquiries. The prices of export logistics have large fluctuations, and sometimes the highest and lowest prices may differ by a factor of three to four. "Huo ChaCha and BangBang Yun are two products created to satisfy the needs of these two most frequent actions."
Integrating shipping with the Internet and moving the order process online is merely the first step. Extensions of the various follow-up business models are different. In short, these can basically be divided into three types: matching platforms, SaaS platforms, and self-operated service-focused mode.
The reason for choosing the platform model, according to Zhang Li, is that self-operating earns the price difference, equivalent to becoming a freight forwarder oneself, without modifying the existing production chain. The platform model shortens the intermediate links in the value chain, reduces the number of sales staff and the role of the middlemen, reducing overall logistics costs.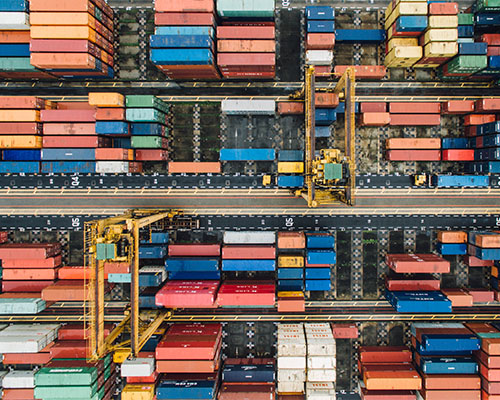 But the platform model is prone to problems due to the long period of international shipping and the numerous intermediate links. The service quality of different suppliers on the platform is also uneven, making it difficult to guarantee their quality of service. On the other hand, there is a need to address the issue of trust with the sellers and have enough real information released on the platform to maintain an active matching platform.
According to data given by Xiangxun, it has currently accumulated 3000 business users, with more than 500 business partners on BangBang Yun, covering the base ports in China. Zhang Li frankly states that they have only just started building this platform.
On revenue, they currently make money from information service fees, annual fees for SaaS tools, and also insurance, financial, banking and other value-added based services.
There are also other players on the online shipping racetrack, including the US company Flexport, which has obtained USD$110 million in round C financing; YunQuNa, which has obtained RMB¥ 100 million (around $15 million) in strategic investments; JJCargo, and so on.
Xiangxun's team includes the founder & CEO Zhang Li, who has more than 10 years of experience in international trade, with 7 years of intelligent manufacturing and supply chain management experience. Co-founder Xu Bin has 15 years of experience in the international logistics industry and was an area sales director in the world's second-largest shipping company, MSC Shanghai.