It was just a few months ago that my fiancé and I were lining up meetings with interior designers every week, trying to find the one who best suited our needs as the reality of our future home was approaching.
Noticing how frequently I had these appointments, my colleagues would ask when our Build-To-Order (BTO) flat was going to be ready.
"It might be as early as April," was my answer back then.
Of course, that wasn't how things played out—what actually did happen in April was the circuit breaker, putting all construction work on pause.
With all the uncertainty around this new state of things, we also lost the momentum to continue discussing with interior designers (and vice versa, they slowed down in contacting us too).

Luckily for us, we aren't badly affected.
The thing is, the progress of our flat was way ahead of schedule in the first place, and information had circulated on our estate's Facebook group that it would be completed much earlier.
With this, the construction delays caused by COVID-19 simply meant that we needed to adjust our expectations by a few months, which put us back in line with HDB's original Probable Completion Date.
However, other home buyers may find themselves stuck in much more inconvenient situations, as some projects could be delayed as long as six months.
Everything on hold
In the past two months, new home owners who were supposed to receive their keys could not collect them as the Housing Development Board (HDB)'s service counters were closed.
Some who were looking forward to applying for a new flat in May had to wait, while the BTO exercise was postponed till August.
Others who were in the midst of renovating their homes, or undergoing the Home Improvement Program, were suddenly stuck with half-finished work.
Interior designer Daniel Ong was overseeing three renovation projects that had to be stopped halfway.
Since the start of the circuit breaker, they were left at various stages, ranging from demolition and hacking, to plumbing, or tiling.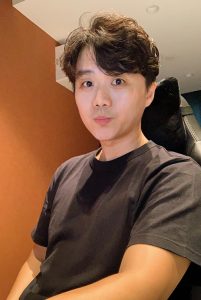 The circuit breaker also hindered him from providing after sales service to clients who had moved into their recently renovated homes.
"I was not able to attend to my clients [when they raised issues] about defects, or needed to replace faulty items. On that part, I kind of felt like I had let them down, although the situation was not within our control," he says.
Similarly, property agent Sofian Roslan shares that some of his clients are facing a predicament as they transition between dwellings.
One of his clients had received the keys to their new flat in early April, while they sold their current home and were scheduled to move out on 5 June.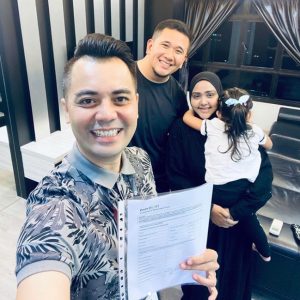 The two-month window would normally be enough time for them to renovate their new apartment—however, they were unable to proceed.
While the suspension of renovation work has been the biggest road block for Daniel, meetings and discussions with his clients were impacted too.
"As much as we do embrace using technology like video conferencing, I have to admit that the lack of physical interaction [is a limitation]" he says.
A tiny silver lining is that he has the capacity to respond to inquires faster on WhatsApp now, since he has been at home instead of on-site.
However, being restricted to online communication meant that his clients couldn't visit showrooms, or see and feel material samples in person.
Warming up to virtual viewings
Sofian echoes these sentiments that it's challenging for clients to "virtually make big decisions".
In light of the circuit breaker, he started conducting virtual house viewings, but it took some time for people to warm up to the idea.
"It was quite bad at the start, almost coming to a standstill. And no house viewings meant my clients' houses couldn't get sold," he said.
As buyers adapted over time, Sofian gradually saw that about 60% of them were willing to try out virtual tours, which was mostly made up of "the younger generation".
The other 40% would still prefer to wait until they can view the house in person before making a commitment.
Although reception has been mixed, he sees value in continuing to use digital resources even after the circuit breaker.

He plans to continue conducting interim discussions virtually, and will also need to explain contracts over video conferences so that clients can sign documents remotely and send them to him via courier.
As Singapore has just entered the first phase of reopening on June 2, most of the construction sector is now back in action.
According to the Building and Construction Authority (BCA), BTO flats are one of the first types of developments allowed to proceed, provided that contractors first meet the safety requirements.
Minister for National Development Lawrence Wong also added that renovations which started before the circuit breaker will be given priority to resume.
Despite this, Daniel says he is not expecting to immediately pick up from where he left off with suspended projects.
Increased scrutiny
"We have to be mentally prepared that it will take some time before we can commence work again, as it will involve a lot of preparation and documentation before we can get the final approval," he says.
Contractors are currently required to submit the addresses of their renovation sites, names and particulars of all employees, and the nature of the works being done to the BCA.
They must also comply with the Ministry of Manpower's Safe Management Measures and the BCA's COVID-Safe Restart Criteria, including the use of contact tracing apps and providing safe accommodation and transport for workers.
Construction Work Permit and S Pass Holders also need to attend an online safety training course, which they can do at their own time.
After approval is granted, Daniel expects that renovations may take longer due to the additional safety procedures.
"[We will have to] conduct temperature taking, log in and log out of sites, and sub-contractors from different companies will have to come to work at staggered timings," he says.
He also thinks that manpower in specialized fields like carpentry may not be as predictable, especially since many interior design firms work with contractors from Malaysia.
Some materials such as flooring tiles may also face supply issues, and home owners would either have to wait or settle for the most similar design that still has ready stock.
A standard BTO renovation project may take six to eight weeks, while a resale or condo unit may take two to three months, Daniel shares.
But given the current situation, he advises that home buyers should expect "at least a month or two" of additional time.
Likewise, as physical property viewings are still not allowed in Phase 1, Sofian says that houses may take "double the time" to be sold, compared to the usual one to three months.
While people are eager to move into their new homes or sell their current ones, they will have to be patient and adjust their expectations during this time.
Even though the construction sector has the green light to reopen, safety procedures are paramount to ensuring that workers remain protected from infection.
Like many other aspects of life, we'd have to expect a 'new normal' to come into place as we carry out our housing plans too.
This article was first published by Vulcan Post.