E-commerce livestreaming is on the rise in China. Everything ranging from make-up, clothing, automobiles, homes, to even rocket-launching services can be sold during a livestream session. According to an iiMedia report, the e-commerce livestreaming sector is projected to hit USD 129 billion in 2020, while the number of livestreaming users in China surpassed 433 million last year, over 50% of the country's netizens.
Due to the coronavirus outbreak, as Chinese citizens are spending more time indoors, unable to visit offline retailers, more merchants are adopting livestreaming to meet the demands of homebound shoppers. As a result, a number of China's key opinion leaders, such as tech executives, entrepreneurs, and even mayors of some Chinese cities, are testing the waters in e-commerce livestreaming, seizing this unconventional opportunity to boost their exposure and sales.
Dong Mingzhu, chairwoman of the world's largest residential air-conditioner maker Gree Electric (SHE: 000651), began her first e-commerce livestreaming campaign on ByteDance's short-video app Douyin on April 24. Dong introduced 38 types of Gree products, including home appliances such as air conditioners and washing machines priced at thousands of yuan, as well as cheaper products such as power banks, which are priced at around RMB 100 (USD 14.13).
However, Dong's first livestreaming campaign on Douyin did not go smoothly due to technical issues. Viewers complained about inconsistent video quality and unstable audio during the event. Affected by these technical issues, Dong sold only 258 products worth about RMB 232,500 (USD 32,841).
Despite the disappointing sales figures, the one-hour livestream still garnered lots of traffic and attention. In total, over 4.31 million viewers tuned in. Per Douyin's data, Dong received 3.4 million "Vibes" from viewers—the virtual gifts on Douyin, which equals to RMB 340,000 (USD 48,025.3).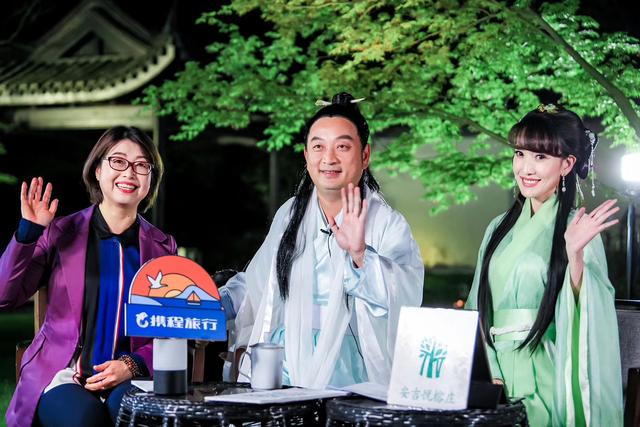 James Liang, co-founder and executive chairman of Chinese major online travel agency Trip.com (NASDAQ: TCOM), made his debut on Douyin on March 23, in an effort to boost the company's business which was severely hampered by the coronavirus outbreak in China. Trip.com has already processed millions of cancellations since the outbreak began, amounting to a total transaction value of over RMB 31 billion (USD 4.38 billion).
Liang's livestream featured Sanya, the capital of Hainan province, showcasing hotel rooms and restaurant packages. He managed to attract more than 510,000 viewers, making it one of the top 20 most-watched events on the day, generating more than RMB 10 million in sales during the one-hour livestream.
In another livestreaming session on April 2, Liang was dressed in a traditional Chinese gown while promoting hotels and other tourism products in Huzhou, Zhejiang province. Liang sold RMB 26.9 million (USD 3.8 million) worth of hotels and sightseeing packages, with over 1.71 million engagements during the one-hour session. A vice mayor of Huzhou also joined the session to promote additional discounts via Trip.com from the city government to boost consumption.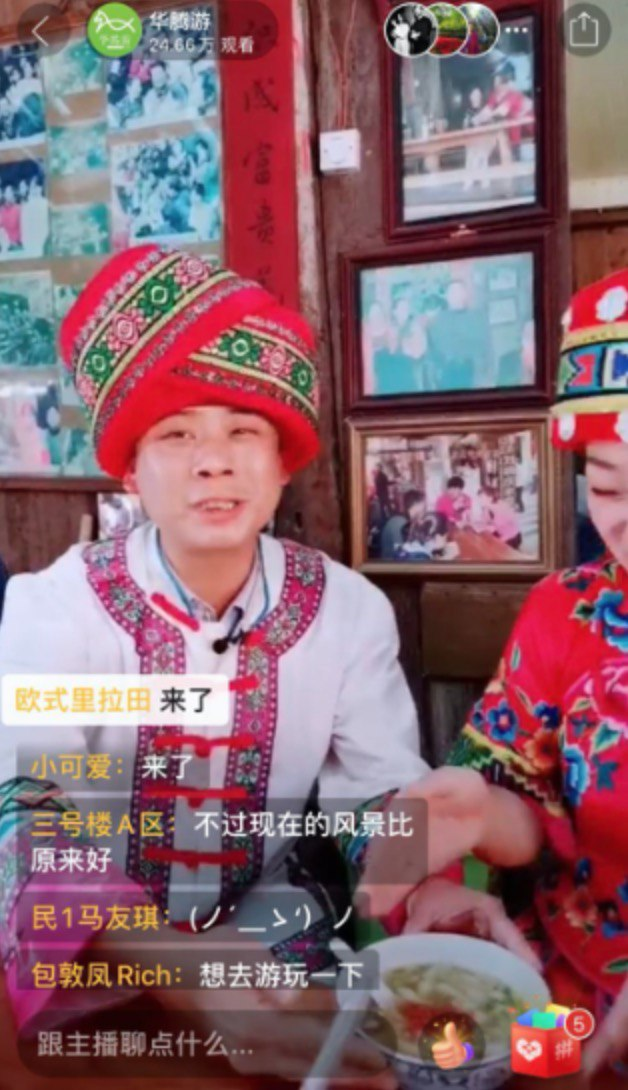 Similar to Liang, Wu Xiao, the mayor of Furong town in Hunan province, a place known for its Tu ethnic traditions, also promoted the town's tourism industry in a livestream session launched on Chinese e-commerce platform Pinduoduo. Wu wore a traditional dress while touring the town's attractions during the livestream.
Viewers were encouraged to visit Furong Town and were offered a "buy 2 get 1 free" discount for tickets sold on Pinduoduo's travel page. Over 350,000 viewers joined the livestream, sending over 6 million messages.
Entrepreneurs have also entered the field of e-commerce livestreaming. Luo Yonghao, the flamboyant founder of indebted Chinese smartphone brand Smartisan, sold more than RMB 110 million (USD 15.5 million) worth of goods, including gadgets, snacks, and even laundry pods during his first-ever e-commerce livestream on Douyin on April 1. More than 48 million viewers cumulatively flocked into Luo's livestreaming room on that day, and he attracted more than 200 million new followers after the show.
However, viewership and sales have slumped during Luo's following livestreaming sessions. Luo's second attempt about a week later attracted significantly less attention, with 11 million viewers and only RMB 34.4 million in sales, while his third session on April 16 generated over RMB 57 million in sales and attracted 8.4 million viewers.
Even if is not new for China's tech leaders to tap the livestreaming industry—Alibaba's founder Jack Ma was one of the first ones to try livestreaming in 2018 for a campaign on Taobao—following the economic slowdown caused by the coronavirus crisis it is likely that more and more opinion leaders will employ livestreaming to promote goods and events.
In 2019, Taobao Livestream's gross merchandise volume (GMV) exceeded RMB 200 billion (USD 28 billion), which contributed to 3.5% of Alibaba's total GMV (NASDAQ: BABA) in China during the year, according to the company's 2019 earnings result.
China, already the world's largest internet and smartphone market, is expected to have over 525 million livestreaming video users in 2020, as per data by iiMedia Research.
While many industries in the country stopped hiring or even started laying off employees, the demand for livestreaming talents surged by 132% compared with the same period last year, with an average monthly salary offered at RMB 9,845 (USD 1395), 42.6% higher than the estimated 2020 average pay in the Chinese capital, Beijing, KrASIA reported.
Governments and businesses alike are increasingly recognizing the potential of livestreaming to market products, services, and even local tourist industries. Although Alibaba's Taobao and Douyin are currently the platforms of choice, Kuaishou and e-commerce player Pinduoduo ( NASDAQ: PDD) are looking to increase their market share.
The impact of COVID-19 will only accelerate competition in this space, as lasting social distancing requirements are likely to continue to hinder offline businesses in 2020.