Online commerce authentication and fraud prevention company Forter aims to add value to retailers and protect online consumers from fraud while creating a shopper-friendly experience.
KrASIA had a chat with the startup's co-founder and CEO of Forter, Michael Reitblat, to find out his first-hand insights on e-commerce fraud.
This interview has been consolidated and edited for brevity and clarity.
KrASIA (Kr): How did the idea of setting up Forter come about?
Michael Reitblat (MR): Essentially, merchants need better fraud prevention, and no one in the market back in 2014 was doing this.
Banks take care of banks, Visa and Mastercard take care of their ecosystems, but no one's actually taking care of the merchants and when fraud happens, they're forced to handle it on their own.
So if all merchants can put together their data to fight fraud, then we can make the problem go away. The only way to do this is to have a third-party tackle this; an independent company that is not associated with any payment method, or type, to manage this issue.
So we started Forter with the idea of creating this all-unifying trust platform for merchants.
Kr: Tell us about your flagship products. 
MR: Our first product is Trusted Conversions. At the point of checkout, whether by credit card, wallet, or direct debit, that's where a lot of fraud takes place. Through this product, we can lower fraud rates by 60%. At the same time, we are able to lower the false positives by 50% to 70%, whereby genuine consumers have their transactions declined because merchants thought they were fraudulent.
Our second product is Trusted Identities. This product addresses the fraud that takes place, which has nothing to do with transactions but rather with consumers' accounts. For example, when registering an account, logging in and adding a payment method, or using a loyalty program. Such activities are not related to transactions but can still harm merchants and consumers.
Our third flagship product is Trusted Policies. Often, consumers think they are savvy shoppers. They will use lenient return policies by retailers to 'rent products for free.' We are also referring to people who abuse other types of retail promotions. With this product, we help our customers deal with this issue.
Kr: How prevalent is e-commerce fraud in Asia compared to the rest of the world, and how does this impact your regional operations?
MR: It's important to understand that e-commerce is global, and so is fraud. It's all connected. No one's exempt from fraud.
What we are seeing in this region is that more people are having their transactions declined. One reason for this is that fraud systems were developed in the West. When we first came to Asia, we thought we needed to build models that are specific to a region. Then, we realized that it's not 'one region' that we should be targeting. In fact, every country has its own culture, customs, and payment methods. So there's no such thing as a "Southeast Asia" model — we need separate models in every country.
Essentially, fraudsters are global, and they attack everyone. Fraudsters generally have a certain profile. By contrast, consumers behave differently in different countries. For example, consumers in Singapore use different payment methods than other countries. So we need to build different models to understand genuine consumers rather than just focusing on fraudsters.
Our main objective is to make sure retailers who use our software can allow their consumers to have the best user experience. And for that to happen, we need to train our fraud model to understand them.
Kr: What are some interesting new trends in fraud that you have observed?
MR: One trend we've noticed is that fraudsters are taking over accounts of influencers and trying to push consumers to fraudulent websites where they leave their payment information.
Fraudsters are also leveraging influencers' platforms to get rid of stolen goods. This is a very useful channel to offload stolen goods to genuine buyers. This is becoming prevalent today, especially those related to tickets.
Over the past six months, consumers have been buying fewer things. In all, they are buying 20% fewer products but purchasing 100% more experiences such as travel, events, shows, etc. And this is where we've noticed more fraud on things like travel and events. This is because more people are searching for these items on various platforms, including social media.
Kr: So how exactly is Forter tackling such kinds of fraud?
MR: Essentially, our research team is working closely with payment companies on fraudulent transactions. Our team also monitors social media websites, marketplaces, and messaging apps.
We are also keeping an eye on the dark web, including the communications between fraudsters. Fraudsters partake in a very efficient economy, and they don't do everything on their own; they trade with each other. Such activities include selling manuals on how to hack and carry out fraud.
Our team's background is in military intelligence and are able to trace the conversations taking place between fraudsters, which lets us know what they are planning.  With that information, we train our AI models to detect fraudulent activities.
Kr: Frauds are constantly evolving, with more recent types such as deepfake identity fraud. How do you adapt and keep up? 
MR: You need a couple of things to stay on top of fraudulent activities.
The first is research: you need to collect and understand data which lets you know what the fraudsters are doing.
You also need scale to be able to see trends. You cannot identify trends with just a handful of transactions. Over the past year, we processed over USD 300 billion worth of transactions carried out by over 1 billion people and a few hundred thousand merchants. With this volume of data, we can pinpoint the trends, especially when they develop early.
Combining the scale and research, if we suspect there is a new cyberattack but don't actually know whether it's fraud or changing consumer behavior, we can experiment with that data and ascertain the cause of it.
Merchants are afraid of losing money to fraud, and have a tendency to overreact. So whenever they encounter new activity, they simply block these transactions.
This is where we come in. Our approach is to run micro experiments across our large datasets to understand if the activity we've just picked up is part of a new fraud trend or simply a change in consumer behavior.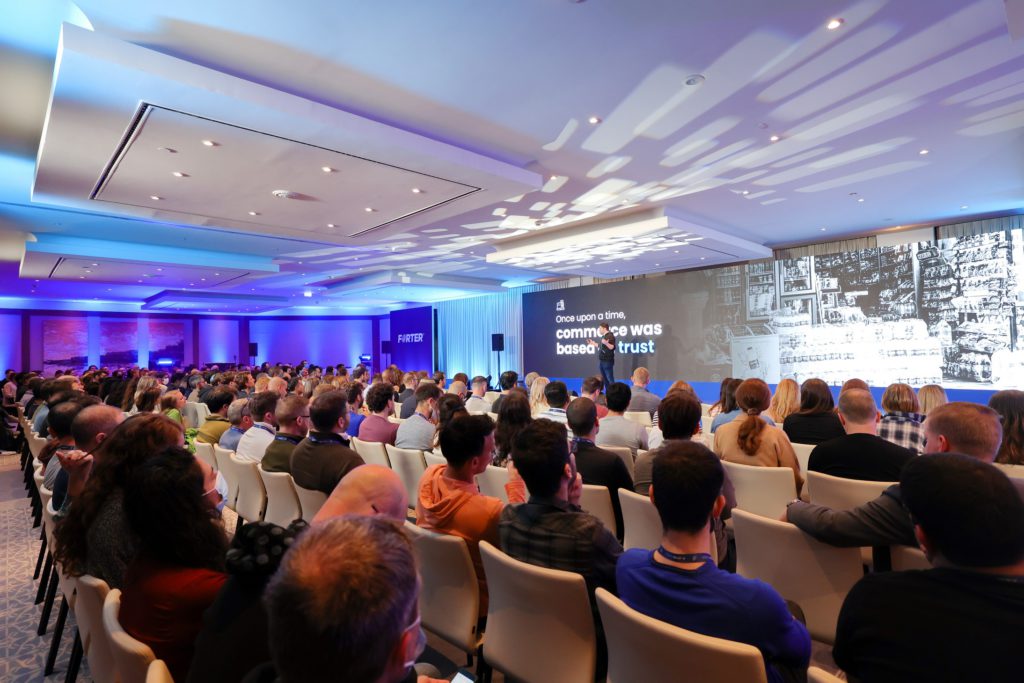 Kr: Small startups may not have the luxury of tackling fraud the way big companies are able to. What do you propose they do to navigate this challenge?
MR: It's not easy for small startups. Young startups are small, and they have so many other priorities besides managing fraud.
In my opinion, if I were a new startup, I wouldn't waste my resources on developing in-house fraud technology because it's going to be a hard fight against organized crime by expending a lot of resources given your small dataset.
So my advice is: leverage some other larger data network and technology from a company that focuses on fraud. Also, there are basic tools offered by some payment companies, and I would encourage smaller startups to use them.
Usually, the bigger the startup, the more sophisticated the fraud they're dealing with, and the more sophisticated the tools they need to fend off fraudsters.
Kr: How is your business strategy evolving with the advancements in Web3? Are there any new approaches that you are adopting in fraud prevention?
MR: When we started our company, we said we were going to use neural networks to build our model. But some VCs told us that our network is an old technology developed 30 years ago.
My perspective is that some market solutions may be trivial at a glance but they're really effective in tackling specific problems. On the other hand, there may be other business solutions that look cool but in reality are completely irrelevant to the problems you are trying to solve, for example, deep learning.
Not every technology that sounds cool is relevant to every problem. Having said that, we constantly experiment with new technologies because there might be something better.
It's an adversarial scenario. If we create a perfect system now, then within a year or less, the fraudsters will create something else to circumvent our defenses. They evolve, and we need to evolve with them. It's a never-ending cycle. Having said that, it's quite exciting in the fraud prevention space.
Kr: What do you think next-generation fraud prevention measures will be like?
MR: We do think that all commerce will be unified, and it will all go digital. And people will be able to go on Web3 without exposing their identities to retail stores.
Hence, there is a need to ensure that fraudsters are not taking advantage of that.
Kr: What are your future plans?
MR: We're looking to expand in Asia. Over the next two to three years, we'll be opening more offices in Southeast Asia and India, as these are potentially big markets.
We need to adopt a localized approach in these markets while leveraging our global platform. It's a combination of both, as consumers behave differently.