Headline Asia led JPYC's Series A round along with Circle, which issues a USD-pegged stablecoin USDC, and Infinity Ventures Crypto, which invests in promising startups in the Web 3.0 ecosystem.
JPYC Inc. was founded in November 2019. In January 2021, it started issuing JPYC, a Japanese yen-pegged stablecoin, as Japan's first ERC-20 prepaid payment instrument. JPYC Inc. is actively working with various partners to increase the use cases of JPYC online and offline.
Headline Asia's Jonathan M. Hayashi, who was in charge of the investment in JPYC, recently interviewed the founder and CEO of JPYC, Noritaka Okabe. Here's what the pair discussed.
The following interview was translated from Japanese. It has been consolidated and edited for brevity and clarity.
Jonathan M. Hayashi (JH): You have had such an interesting professional trajectory, as you have been an entrepreneur your whole life. Can you briefly share your life story with our readers?
Noritaka Okabe (NO): I was born in 1978 and am currently 43 years old. I enrolled in Hitotsubashi University, majoring in economics, but I barely went to classes. In 2001, at the age of 22, when I was still in school, I started my first company. It was a server-to-server trading company for in-game currency—a sort of money exchanger.
Afterwards, I operated several other websites, such as a prize point website (which was the third one in the industry at the time) and some affiliate websites. On the side, I was also assisting with developing games. Eventually, in 2017, I carved out my second company with the goal to help users stay healthy by making them walk more.
We issued a virtual currency that would be allocated as compensation for walking. In late 2019, I founded my third company, which was eventually renamed as JPYC Inc.
JH: Tell us more about the virtual currency that you issued in your last company. Is it legally registered as a crypto asset in Japan?
NO: It's called Arukcoin. (Aruku means "walking" in Japanese.) It's still up and running, but I'm not involved anymore. The service connects to the users' smartphones to check how many miles they've walked. The more the users walk, the more Arukcoin they get. They can also earn additional Arukcoin by going to specified locations.
It is not registered as a crypto asset in Japan, so it cannot be listed on any local crypto exchange. It could only be distributed for free, but could not be sold at a price. Also, the company could not be custodial, meaning it can't hold Arukcoin on behalf of users.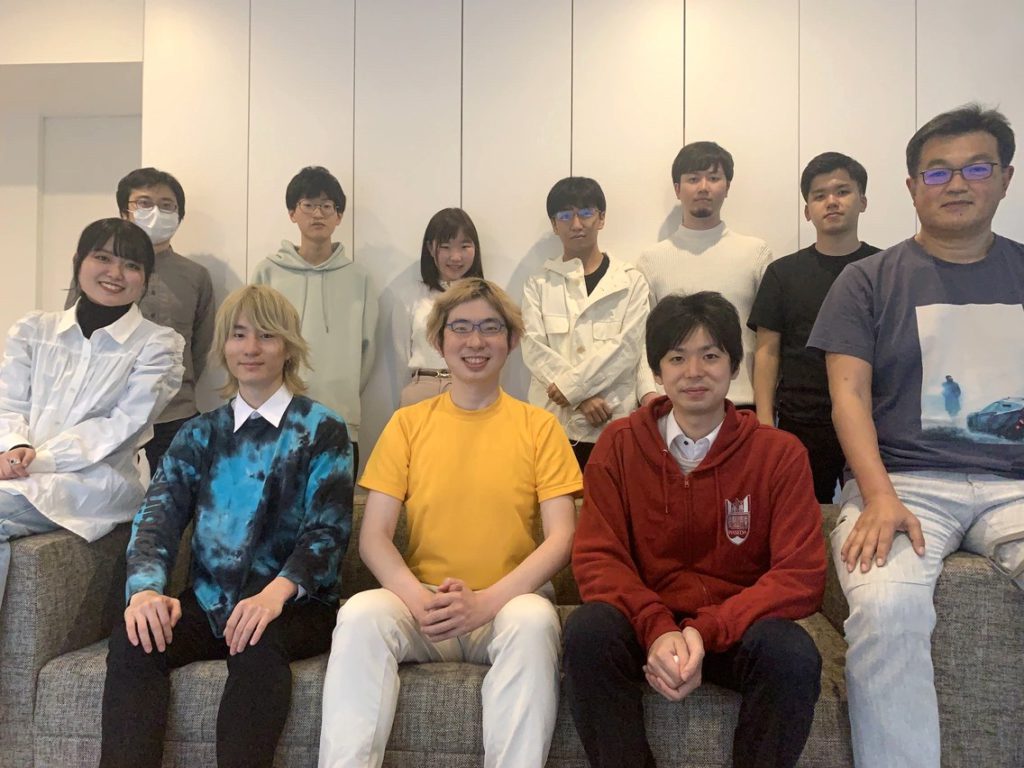 JH: One thing that's amazing about JPYC Inc. is the age diversity of your employees. I heard that one of your CTOs joined the company when she was 16?
NO: Yes! The average age of JPYC Inc. is around 24 years old. Our youngest member joined the company when he was 15, and now he's 16. Many young people approached us because of our former CTO. She joined when she was 16, and she is now 18 years old.
At JPYC, we do not judge our employees by gender, age, or previous experience, and we only hire people who can resonate with this culture. We have very young people here, but on the other hand, our oldest employee is 65 years old.
JH: What is it like to run a company with such diversity in gender and age? Can you share any lessons from this process?
NO: I am a big fan of the Japanese Go chess game. Also, I was a little addicted to playing this game called Ingress, which is developed by Niantic, the game developer behind Pokemon Go. By playing these games, I have been able to learn a few lessons about management.
Go is a game about giving and taking. That is, you need to balance the benefit you're willing to give to your opponent against the benefit that you will take away from him. You also need to decide the timing. This applies to company management too. It's a game of decision making. Every time you put a stone on a board, that's a decision, and any one could be the decision that lets you win or lose the game. So I think I'm well-trained and very used to making decisions.
As for Ingress, it's an online war game where I gave orders to thousands of other players. In Ingress, I learned that a top-down organization, where a small group of authority gives exact directions to a huge group of people, performed so much worse than a decentralized organization, where everyone can decide what to do based on a set of principles. With that, I am applying the same logic to running JPYC Inc.
JH: How is the company decentralized? Does everyone get to do whatever they want?
NO: First of all, many of our team members are digital nomads and hadn't met each other in real life until the anniversary party we held recently.
As for decision making, they can determine their work hours on their own. If they want to do new things, they can just go ahead and do it. If they need additional resources, they can send out a request, then the finance department of the corporation evaluates the requests and provides resources accordingly.
There are many things that happen in an autonomous way. For example, we have clubs within the company, such as our Shogi chess club, sauna club, crypto trading club, and more. The members just start a new Slack channel and get together on their own.
JH: What do you hope to achieve in the next 12 months?
NO: Well, 10 billion is a good number. I would aim for an issuance amount of JPY 10 billion for JPYC. Also, we are actively recruiting engineers as well as English-speaking talents. I'm hoping the people who join us now will become a JPYC Mafia, like the PayPal Mafia, so that they learn a thing or two, and then are able to start their own business in the future.
This article was authored by Jonathan M. Hayashi, senior associate at Headline Asia. It is reposted here with permission from Headline Asia.