This story originally appeared in Open Source, our weekly newsletter on emerging technology. To get stories like this in your inbox first, subscribe here.
Have you tried finding Waldo before? Hidden amidst a sea of characters, each with distinct colors, shapes, and patterns, locating Waldo is a tumultuous task that demands meticulous attention to detail. For humans, that is.
With technology advancing quickly, artificial intelligence has seemingly cracked the case, achieving the capability to locate within a matter of seconds. All it needed were images of 62 Waldo heads and 45 full-body Waldos, which were fed to AutoML Vision, a Google AI model trainer. A camera kit programmed with the resultant model can locate Waldo almost instantly and even point it out using a robotic arm.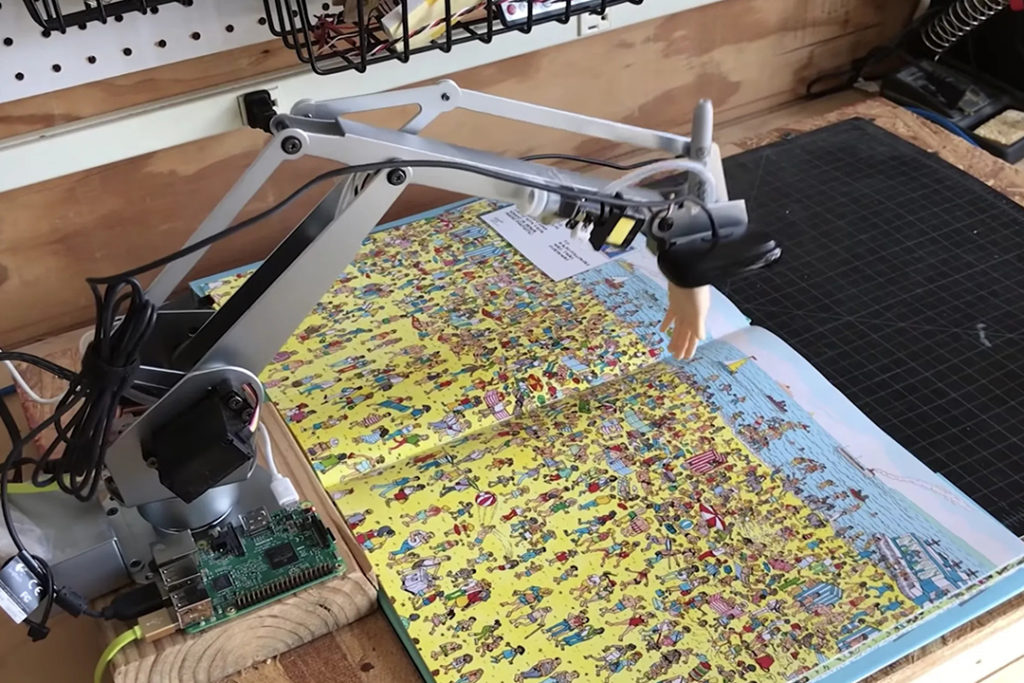 This is just one of the numerous novel (and fun) things that AI can now achieve. While innocuous, they aren't particularly useful either, falling in line with a common strand of criticism directed at new tech: interesting, but solves no real human problems.
Intriguingly, Waldo-seeking AI draws a parallel to the genesis of technology being applied in a vastly different context: the assessment of grains. While they seem unrelated at first glance, the quest of finding Waldo mirrors the challenge of assessing grain quality.
The rigorousness of grain assessments
Assessing grain quality is a complex, subjective, and time-sensitive process that entails distinguishing certain attributes amidst a multitude of grains. Each grain varies in size, shape, color, and ripeness due to the natural variations inherent in organic produce, similar to the diversity of characters that Waldo is typically mired in. Just as it's humanly difficult to find Waldo, the same challenge is presented when assessing grains.
Grain assessments are typically performed by the human eye, but because it requires observing minute differences in the physical outlook of grains, it can generally only be undertaken by industry experts with years of experience. This results in a manual and rigorously slow process, often causing bottlenecks with significant spillover effects across the entire supply chain:
Delayed grain flow: Manual assessment of grains leads to a slow process, causing delays in reaching end customers. These delays can also result in grain deterioration, impacting supply and affecting the bottom line (revenue) of suppliers as grains take longer to reach the market.
Revenue uncertainty: Grain suppliers grapple with revenue uncertainty as they cannot accurately predict their earnings until their produce has been assessed at receiving sites. This creates instability in supplier finances, which can have a cascading effect on the broader industry, hindering growth and long-term sustainability.
Assessment subjectivity: The assessment process involves a degree of subjectivity, even with expertise. This means that suppliers may be at the mercy of assessors to determine how much revenue they will receive. This power dynamic and lack of transparency could lead to trade disputes and impact their financial stability.
To address these challenges, Sivam Krish founded GoMicro in 2016, a startup based in Adelaide, Australia that's utilizing AI technology to develop a quality control tool for the grain industry.
AI-powered grain quality control
GoMicro's tool is designed to grade grains based on attributes that can be visually assessed, such as size, shape, color, and ripeness. It can also analyze these attributes to predict the presence of crop pests and diseases.
The solution requires only two pieces of equipment: a smartphone with an operable camera, and a patent-pending attachment. Snap a photo of the product (grains) using an app installed on a device with the attachment ledged on, and the app can return an assessment of its quality.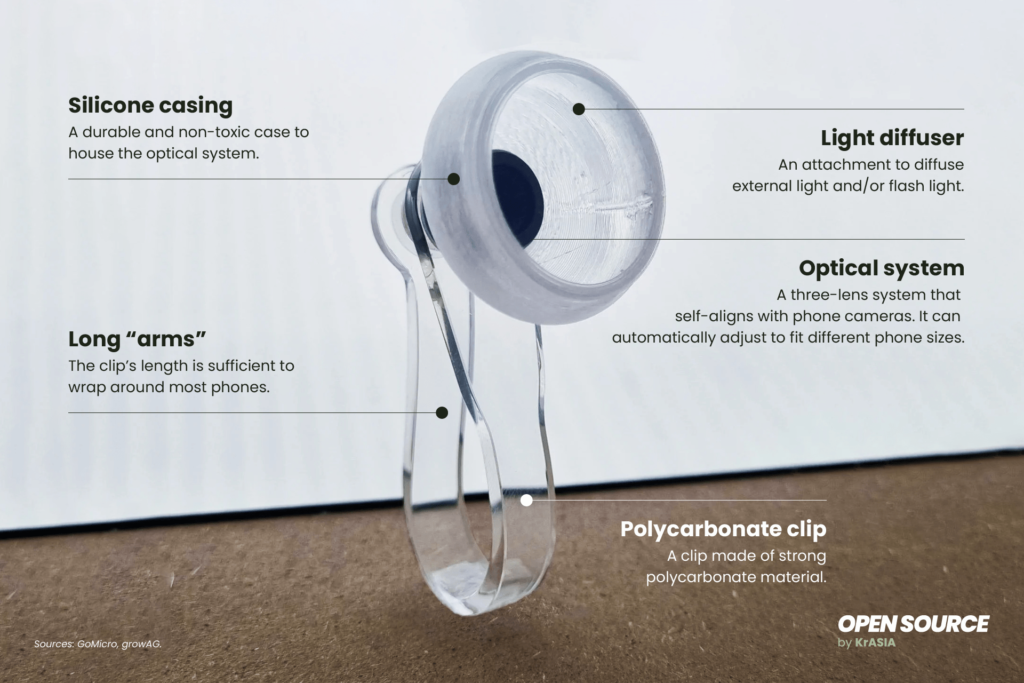 How it works is by correlating the visually analyzed attributes of the product with an AI model GoMicro has trained using a grain imagery dataset. This process works in a similar vein to the approach used to determine which character was most likely Waldo, based on granular differences in visually assessable attributes.
GoMicro's solution is targeted at resolving current pain points of grain farmers and suppliers:
Faster processing: Utilizing the app at receiving sites can drastically reduce the average assessment time. Grain pools that previously took 20 minutes to assess by the human eye now only require 1.5 minutes using the app. This newfound efficiency has the potential to eliminate queues at the receiving stations, effectively resolving the issue of delayed grain flow.
Cost savings: Traditional assessment methods typically rely on flatbed scanners that run produce through a conveyor belt. This is a rigid process that may incur additional costs from operating and maintaining the machinery, and it's slow as the produce has to be manually arranged so they don't come into contact with one another. GoMicro's solution can be more cost-effective as it requires only a smartphone and a low-cost attachment device.
Preliminary assessments: Suppliers can use GoMicro's solution to assess the quality of their grain at their own facility, detecting potential issues and defects that may lower the grade of their grain before reaching the receiving sites. This affords them the opportunity to remedy the situation without making unnecessary trips. For example, if the quality does not meet the required grade, suppliers can decide to blend their grains till the desired quality is achieved.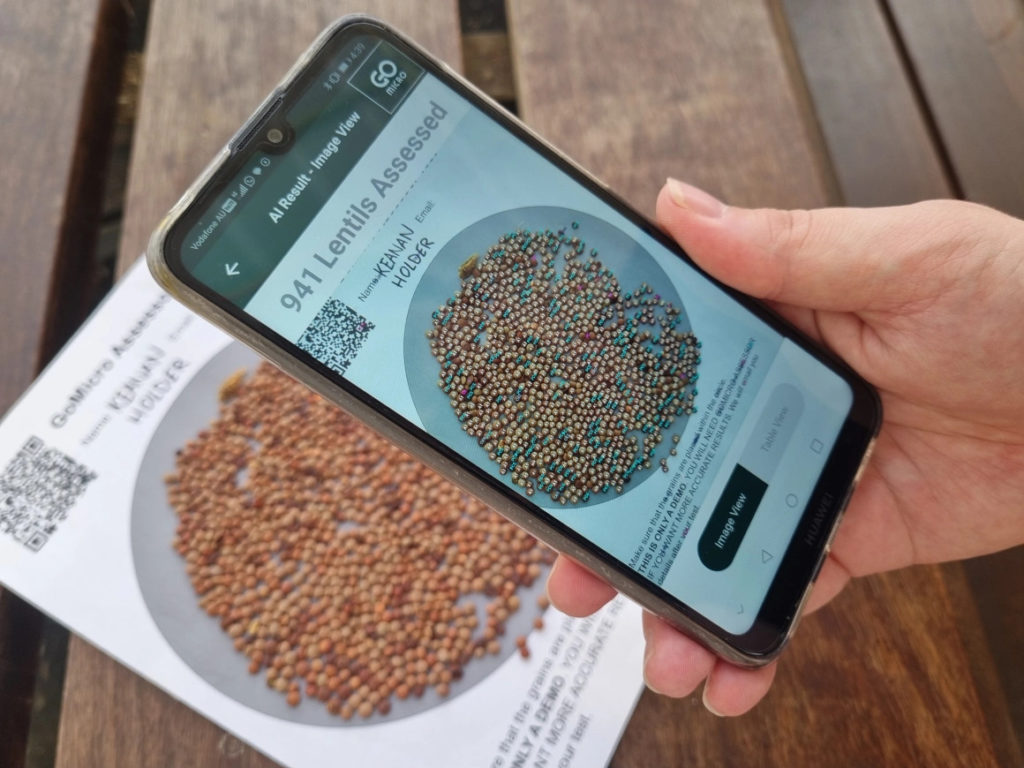 From grains to crops, then agriculture
Krish told ABC News in a podcast interview conducted earlier this year that the feedback from grain suppliers and receiving sites has been positive, indicating the possibility of wider adoption across the industry.
As of December 2021, GoMicro's technology has been used for grain assessments in Australia, India, Indonesia, and in Africa. Almost all of these are covered under paid beta agreements, with commercial terms under discussions, as per last reported by growAG.
Beyond its initial focus on grains, GoMicro's solution has demonstrated applicability to other crop types, such as fruits, vegetables, seafood, and meat. According to FoodNavigator Asia, GoMicro was working with Kapiris Bros in Australia to grade tomatoes. It was also undergoing beta tests with Sri Lankan supermarket chains, including John Keells, to analyze the freshness of tuna and measure the ripeness of mangoes and avocados. Each of these tests reportedly yielded relatively accurate results.
"We think it's going to disrupt the grain industry, for sure, and then the agrifood industry. We are planning to do the same with fish and seafood, and fruit and vegetables as well," said Krish, quoted in 2021 by growAG.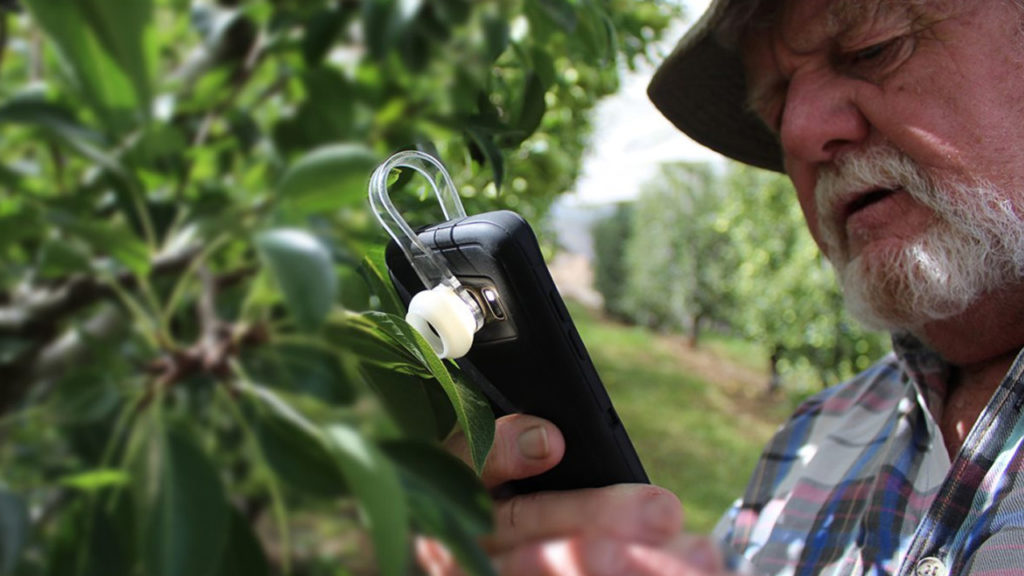 Potential for agricultural transformation
The agriculture industry has hitherto been managing divergent expectations from buyers and sellers through predetermined but imprecise standards. Not only do these standards differ from country to country, interpretations are also subjective, often giving rise to costly disputes.
Implementation of a solution like GoMicro's AI-powered technology could pave the way for faster, scalable, and more consistent ways of assessing crop quality. The efficiency it provides could also help cut supply chain costs that can in turn be passed on as cost savings to end consumers, alleviating price pressures at a time when food prices have skyrocketed as a result of climate change, labor shortages, and economic instability.
GoMicro's decision to expand from grains to crops underscores the scale of its ambition. By honing in on optimizing how grains and crops will be assessed and managed at each applicable stage of the supply chain, the startup has the potential to transform agriculture, ultimately enhancing the quality and efficiency of the overall industry.
If you enjoyed reading this, you might also be interested in: