Plenty of ink and countless pixels have been dedicated to telling the stories of Southeast Asia's tech startups. The region's density and diversity naturally lend to ideas spilling across borders, adapting to local needs and wants in the process. Companies with enough capital and manpower are able to expand from their home country to the next, at times knocking smaller firms out of the game permanently.
The Philippines' e-commerce industry is dominated by foreign conglomerates, with Lazada, eBay, Zalora, and Shopee—the four top performing companies—accounting for 92% of the country's web traffic for e-commerce platforms. In particular, Lazada leads the pack, registering an average of 30 million monthly visits during the second quarter of 2018. This is a significant departure compared to some other nations in Southeast Asia where the sector has taken off.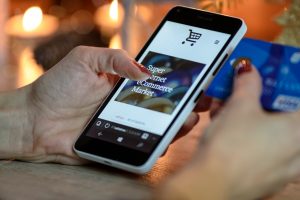 Riding on that success, Lazada is expanding beyond listing products that belong to established brands. After forming a partnership with the Philippines' Department of Trade and Industry, Lazada is looking to add micro, small, and medium enterprises (MSMEs), like local fashion designers and retailers, as a new segment of sellers on its platform.
That's not to say that the Philippines lacks homegrown online marketplaces. But as major foreign players draw eyeballs and attract transactions, the country's own platforms need to become specialized portals and operate within a niche.
In 2006, Kimstore (named after its founder Kim Lato, who was 17 years old at the time) started selling electronic gadgets on social media platforms. The products they carry still fall into that category—the country's most popular—from compact digital cameras to noise-canceling headphones, power banks to photography lights, bluetooth speakers to mini drones. They aren't high-end products, because Kimstore specifically targets middle class consumers.
Lazada entered the Philippines approximately six years after Kimstore went online, as part of a massive roll-out that also landed the company in Indonesia, Malaysia, Thailand, and Vietnam. With plenty of resources at its disposal, including backing from Chinese e-commerce behemoth Alibaba, Lazada managed to quickly establish partnerships with vendors, financial institutions, and telecommunication companies to draw clicks within the country.
Kimstore managed to maintain a set of loyal customers by making it as easy as possible for users to purchase the gadgets they wanted. Now, Kimstore is one of the few Filipino firms to make the ten most visited e-commerce sites in the country, and, true to its roots, it is the fifth most popular e-commerce site in the Philippines on Facebook. Lato chalks it up to hassle-free user experience, one that is rooted in her experiments in selling mobile phones on a now-defunct website.
With its massive machinery and a proven track record, Lazada presented itself as a one-stop shop for a customer base in the Philippines that values brand familiarity. According to a survey conducted by Kantar Worldpanel, about 84% of shoppers in the Philippines prefer to buy from prominent and trusted companies. Lazada's message was the same one that it broadcast across Southeast Asia: We're big, so you can count on us.
Lazada's blitz in the Philippines only built momentum for even more tie-ups. Major retail developers in the country, like SM Malls and Ayala Malls, see partnerships with Lazada as convenient paths to remain relevant as their industry evolves, making the platform indispensable to existing stakeholders in brick-and-mortar retail as well.
Like its Chinese backer, Lazada has sculpted the calendar for e-commerce, defining two days—November 11 and December 12—as shopping extravaganzas. (The latter actually has a 72-hour run.) Consequently, there have been calls for supporting local businesses during these year-end shopping festivals, though Lazada has been able to sustain its momentum in the country.
Without the same impetus as Lazada, Kimstore makes sure that it actively engages shoppers via Facebook, Twitter, and Instagram. It is one of the few firms that has managed to convert those shares and likes to transactions, keeping it relevant in the field.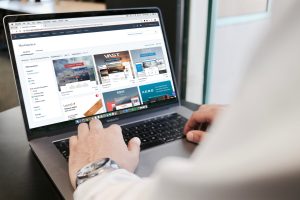 Three years ago, Lato told Philippine online media outlet CyberPreneur that the key challenge in running an online business is convincing people to come online to make their purchases. Her company has managed to go from being a side project where Lato sold electronics to schoolmates at her university, to a full-blown online business that manages to undercut the competition. With active customer engagement, buyers on Kimstore trust the company to treat them right.
The race to keep prices low has led to allegations that Kimstore smuggles merchandise, effectively creating a gray market. But it managed to shake off that bad press and resume business.
In the Philippines, e-commerce accounts for a mere 1.5% of the country's retail sector. But that is set to change rapidly. Research and advisory firm Forrester predicts that the Filipino e-commerce market will grow at a compound annual growth rate of 30.4%—much higher than Indonesia's 19.6%—until 2023. And the latest Google and Temasek report forecasts the Filipino e-commerce industry to hit USD 10 billion by 2025.
In the coming few years, there is plenty of space—for local firms and regional entrants alike—to scale up. Sure, the big firms like Lazada will ride on growth in the space, but it might also be the ticket for companies like Kimstore to take their operations to the next level.