Following a recent fatal crash, Nio, one of China's largest electric car manufacturers, is at the center of a public debate that has raised questions about the safety of assisted driving systems on Chinese roads. Moreover, drivers and the general public have lamented over the deceptive marketing strategies used by some Chinese EV manufacturers to market their vehicles.
The lethal accident that occurred on August 12 led to a police investigation after evidence surfaced suggesting that a Nio technician may have altered vehicle data that would point to what happened before the crash. The clash took place while the driver was using his Nio ES8's "Navigate on Pilot" (NOP) feature and collided with another vehicle on the highway, according to Nio. The firm has denied accusations of deleting or modifying any data stored in the vehicle after the accident, per the company's statement released on August 16.
While the exact cause of the collision is still under investigation, the case has sparked public concern over the safety of advanced driver assistance systems (ADAS), which EV makers often promote as self-driving features when, in fact, they are not.
The international standard for driving automation systems set by SAE International, a professional association and standards development organization for the engineering industry based in the US, defines a vehicle's automation capabilities with six levels. It starts with L0, or level 0, which means no driving automation, and goes up to L5, or full driving automation. Most cars on the market, including those designed by EV pioneers Nio and Tesla, are at level 2, which means partial driving automation. The Nio ES8 SUV involved in the accident is in the same category.
At L2, cars are equipped with ADAS systems that can control both the steering, acceleration, and deceleration of a vehicle. Yet, drivers are required to keep their hands on the steering wheel and eyes on the road at all times, as they are responsible for reacting to obstacles on the road, executing maneuvers like changing lanes, and responding to traffic signals.
"Lower levels of autonomous driving such as L1 and L2 are labeled as assisted driving, however, it is undeniable that they belong to the large category of autonomous driving, making it easy to cause misunderstanding by users and the media," Katrina Chen, senior attorney at DeHeng Law Offices, told KrASIA.
In October 2020, Nio introduced its NOP system, which combines navigation functions with high-definition mapping and other advanced driver assistance systems that can guide a vehicle along certain routes. According to Nikkei Asia, on the eve of the NOP presentation, Nio published an article on its website indicating that NOP is not a true self-driving system, highlighting that the technology is unable to respond to moving objects and traffic lights, among other limitations.
Still, when it comes to marketing materials and sales in shops, some car owners have complained about a lack of clarity by Nio about the system's real capabilities. Yu Jia, who owns a Nio ES6, told KrASIA that a Nio sales representative did not give him enough guidance or clear warnings about the NOP function when he bought the car.
Another Nio owner commented on the Nio App that a Nio salesperson told him to buy a premium Nio Pilot (NP) package for his ES8 model, as the company "would update the system to reach self-driving levels in just one or two years." Yet, experts have pointed out that truly self-driving cars won't be available until at least 2050.
When KrASIA visited a Nio store in Beijing last week, a salesman said that all Nio vehicles feature an "assisted driving" system but not "fully self-driving" technology. With that being said, he answered "yes" to the question of whether drivers can take their hands off the steering wheel on highways when the autopilot mode is engaged.
Following the accident, a group of about 500 Nio vehicle drivers reacted by supporting Nio with an open letter released on Nio's app. "We are fully aware that Nio's NOP is an assistant driving system instead of an autonomous driving system, or self-driving system. Nio's promotion of NOP has not been confusing or misleading," the letter read.
Yet, thousands of other vehicle customers and Nio owners reacted against the letter in different chat rooms of the Nio app, indicating false advertisements by the company's salespersons around the country.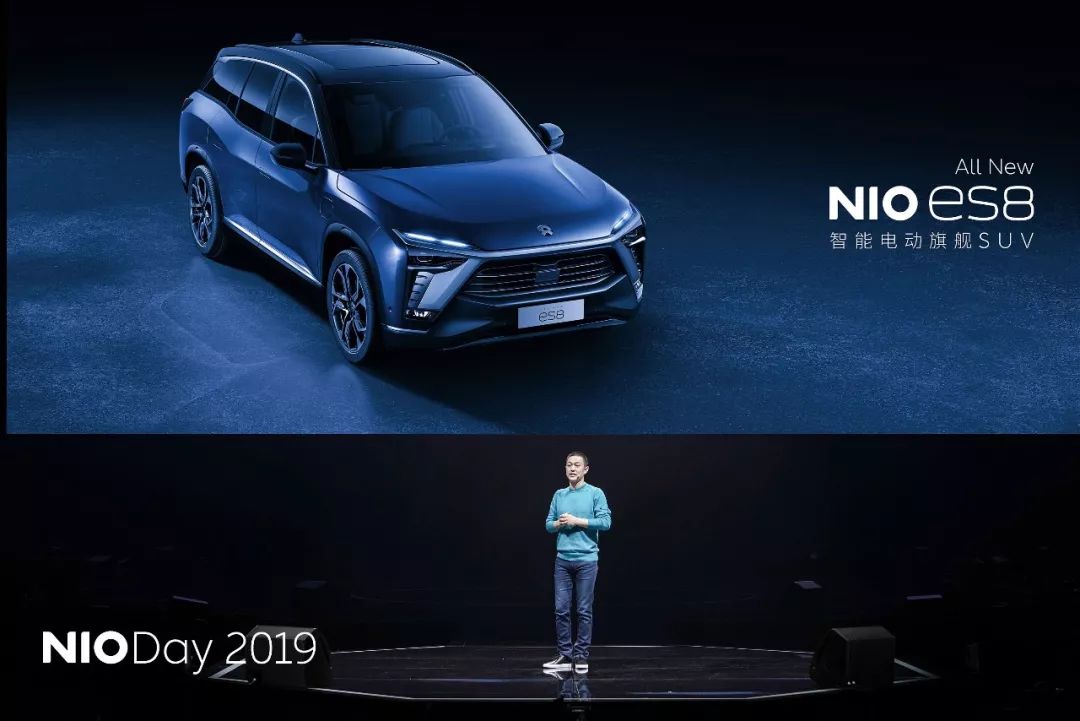 Different labels
Although the categorization system set by SAE International is also recognized in China, local automakers have been using different labels and standards to promote their technology. Nio, for instance, labels its assisted driving technology as L2.5, followed by acronyms such as NOP, NP, and Nio Autonomous Driving (NAD).
XPeng, instead, uses the term XPilot 2.5 on its website and other marketing materials, while Chery last year released a driver assistance system labeled as "China's first independently developed L2.99 intelligent driving system," developed in partnership with Unlimited AI, a subsidiary of ZTE.
With different standards and acronyms, users are left wondering what each technology really means when driving the car on the streets.
Xia Hailong, a lawyer at law firm Shanghai Shenlun, told KrASIA that automobile manufacturers could violate Chinese law if they use terms such as "self-driving" and "driverless" in their advertisements for functions that "can't be achieved under the current technology." The law states that "making up the function of products" or "selling non-existent products" is considered false advertising, he said.
Internationally, other EV makers are also facing legal issues due to deceptive advertisements. In Munich, a German court recently ruled against Tesla for misleading consumers about its autopilot and full self-driving features. The sentence concluded that Tesla's promises were unrealistic, and banned the firm from mentioning "full potential for autonomous driving" and "autopilot inclusive" in its advertising materials in Germany.
The Palo Alto-based company is also facing a formal investigation in the US into its driver-assistance system, known as Autopilot, following a series of collisions with parked emergency vehicles.
Back in China, the founder and CEO of Li Auto, Li Xiang, called on the industry to refrain from using the terms "self" and "autonomous" in their advertising following Nio's accident. "I call on the media and the industry to unify the terminology for autonomous driving because users can't understand such jargon like L2 and L3," Li wrote in a WeChat post.
Will things change?
Some EV makers have already changed the product descriptions of their assisted driving technologies. Li Auto's "Advanced Assisted Driving System" was renamed "Assisted Driving System," while Xpeng "Automatic Assisted Driving" was modified into "Intelligent Assisted Driving," according to a report by 36Kr.
As for Nio, the Shanghai-based firm has opted to maintain the same acronyms for its technology, but the firm launched an educational quiz on its app where users can learn more about the limitations of the NP and NOP driver-assistance systems. The virtual quiz emphasizes that drivers must control their vehicle during the whole journey, according to Nio. Users who complete the test are rewarded with a 20-yuan coupon, worth roughly three dollars, that can be used in Nio's stores nationwide.
Despite the quick reaction by several EV makers, it is yet to be seen if this is just a temporary move, as the Chinese competitive EV industry pushes companies to continuously develop new technologies and services to lure new customers.
Regulations on assisted driving technologies should be clearer at a national level, Chen of DeHeng Law Offices said. "Regulations have not yet clarified the scenarios for the use of autonomous driving systems at all levels, or the specific responsibilities of drivers when the vehicle is moving with assisted driving functions at work."
"It is hard for car companies to avoid compliance issues or avoid being questioned in a related accident," Chen added.